Autumn Wreath Kit – make your own beautiful wreath
£20.00
Autumn Wreath Kit
Please note – this is everything you need to create your own wreath.  If you wish to purchase a completed wreath you can find them here
Perfect for bringing some wonderful autumn colour to your home, this charming autumn wreath kit has been carefully assembled with everything you need to make your own wreath (just add scissors)
Long lasting this can be hung in a sheltered outdoor spot (I have on my front door but bring it in if it is particularily wet or windy) or bring a sesonal touch indoors to your shelf or fireplace.
These kits also make the perfect gift, and can be posted directly to the recipient with a personalised message.
Other seasonal kits are available.
In stock
Description
A Janmary Designs Make Your Own Wreath Kit is the perfect way to bring some seasonal colour to your home.
Create your own decorative wreath with this diy kit – I have assembled everything you need to make your wreath apart from a pair of scissors.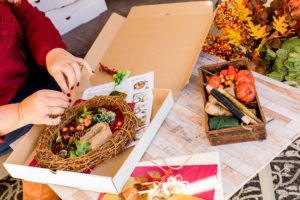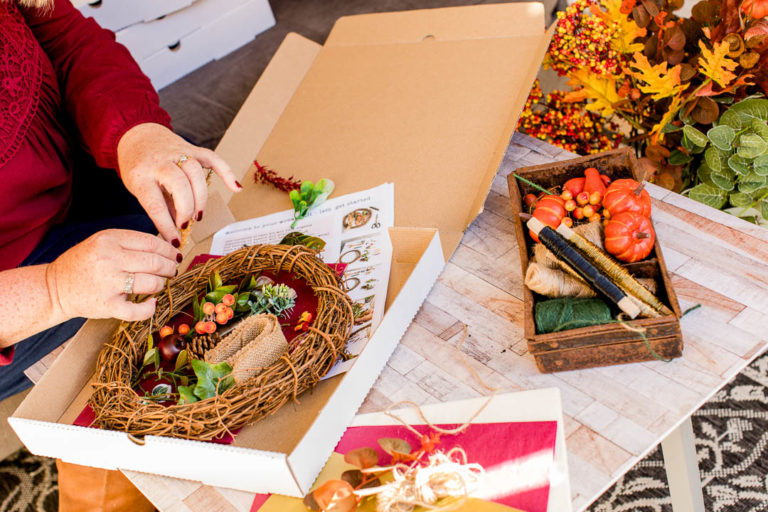 While the exact contents of each kit will vary slightly, each kit will contain :
a willow wreath base (25 cm to 30 cm in diameter)
a selection of faux foliage
a mix of faux berries and fruit
a roll of florist wire to attach everything
easy step-by-step instructions with pictures
twine and ribbon to hang the wreath
The only item you need to complete the kit is a pair of scissors
The result :
A delightful autumn wreath, perfect for indoors or outdoors, to help bring a bit of seasonal colour to your home.
This is an example of a finished wreath from the kit …. but contents of the box will vary slightly so no two are identical.