My latest iPhone photo shared on Instagram.
I love to decorate our home, whatever the season. Here in N Ireland, not many decorate their homes, inside or out, apart from Christmas.  My husband doesn't quite share my passion, but kindly tolerates it.
So, avoiding anything overtly Christmas, on Saturday past I removed the traces of autumnal/fall decor and added some white/cream/natural/sparkles for a touch of winter.
I already had 2 larger hurricane lanterns. and found the 6 votive candles and medium sized candle in B & M Bargins (£2.99 for the pack of 6, and £2.99 for the medium one) – a bargin!
So here is the other end of the mantlepiece – simple!
On the hearth I arranged a cluster of Ikea cream candles (Fenomen £4 for the 5 candles)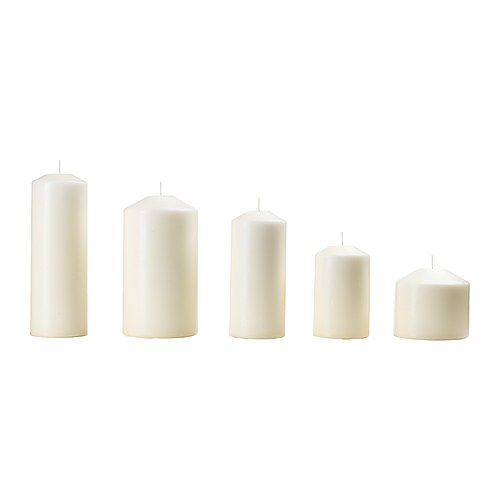 on a raised glass plate, added a few artificial silver berries and some small glass chips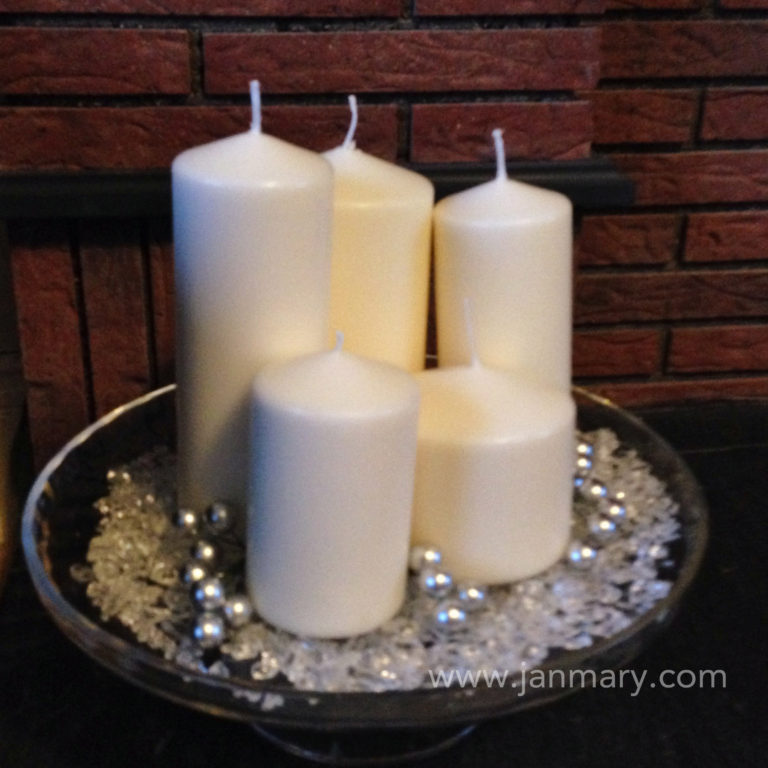 They look lovely when lit on these darkening winter afternoons, but harder to photograph!
Do you decorate your home other than at Christmas? I love looking online on blogs and of course Pinterest for winter decorating inspiration.
Why not follow my Winter Decor board on Pinterest
Follow JanMary's board home – winter wonderland on Pinterest.