iPhone photowalk to White Park Bay
On my quest to photograph all the beaches near us on the north coast of Northern Ireland, I only had one more left on my list – White Park Bay. My aim is to record them all with my iPhone, not my DSLR.
White Park Bay is a stunning beach, special for a number of reasons :
It is a bit more inaccessible than the majority of other beaches – requiring a 5-10 minute walk down (and back up!) from the car park beside the White Park Bay Youth Hostel.
It is a beautiful bay, unspoilt by development.
It often has some special local residents on it …… read the sign!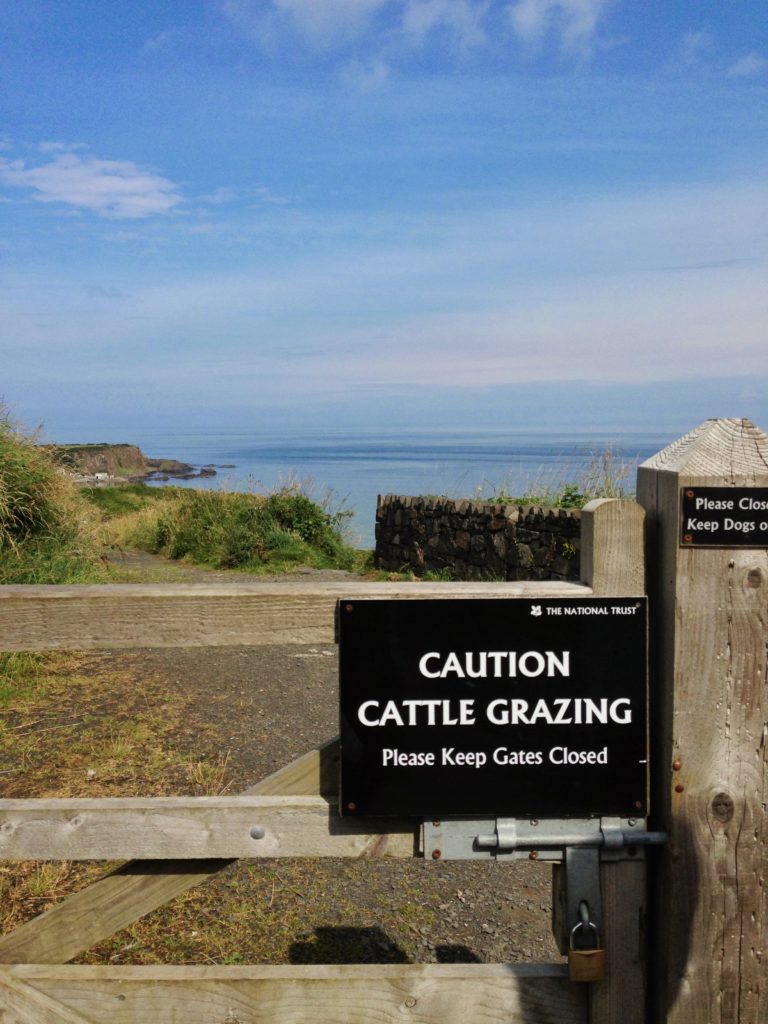 So we started to head down the path one Sunday morning a few weeks ago. It is possible to stay on the main path or take a few well-worn footpath shortcuts to descend down the to beach. There are some lovely native plants and insects to spot on the way down.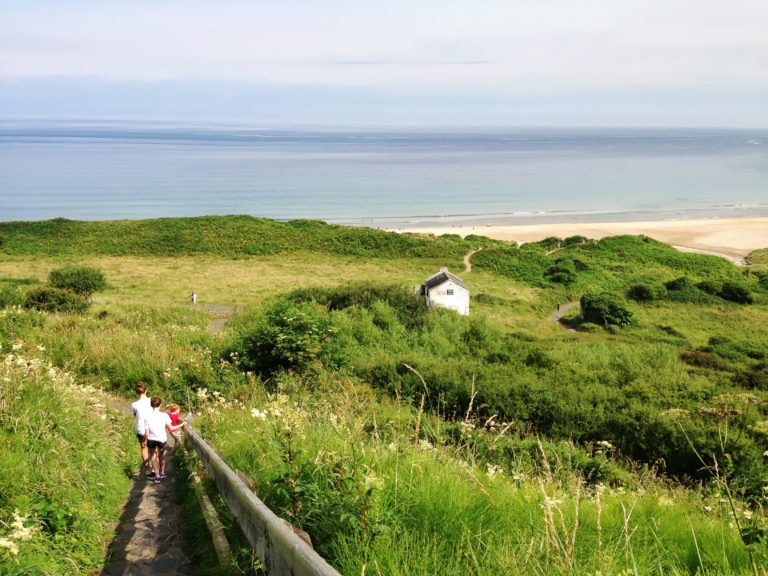 The beach itself has beautifully soft sand.
The small (tiny) village of Portbradden is at the west end of the beach, and if the tide is out, it is possible to walk round to Ballintoy harbour with views over to Carrick-a-Rede rope bridge.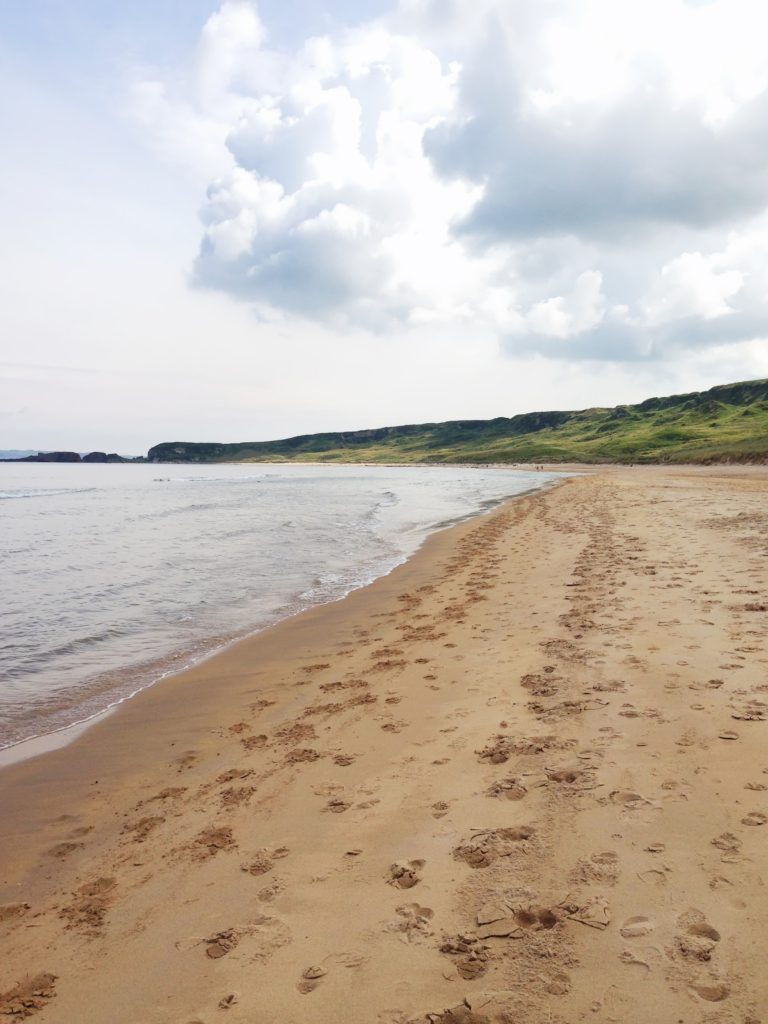 So what about those unexpected local residents …… some cattle.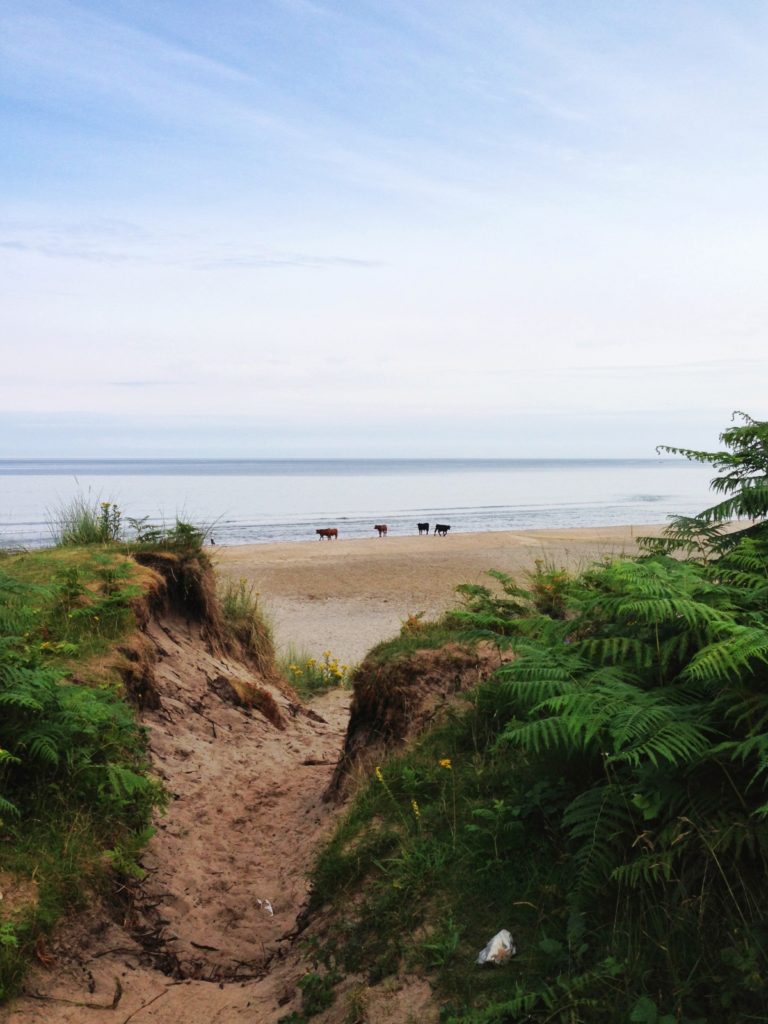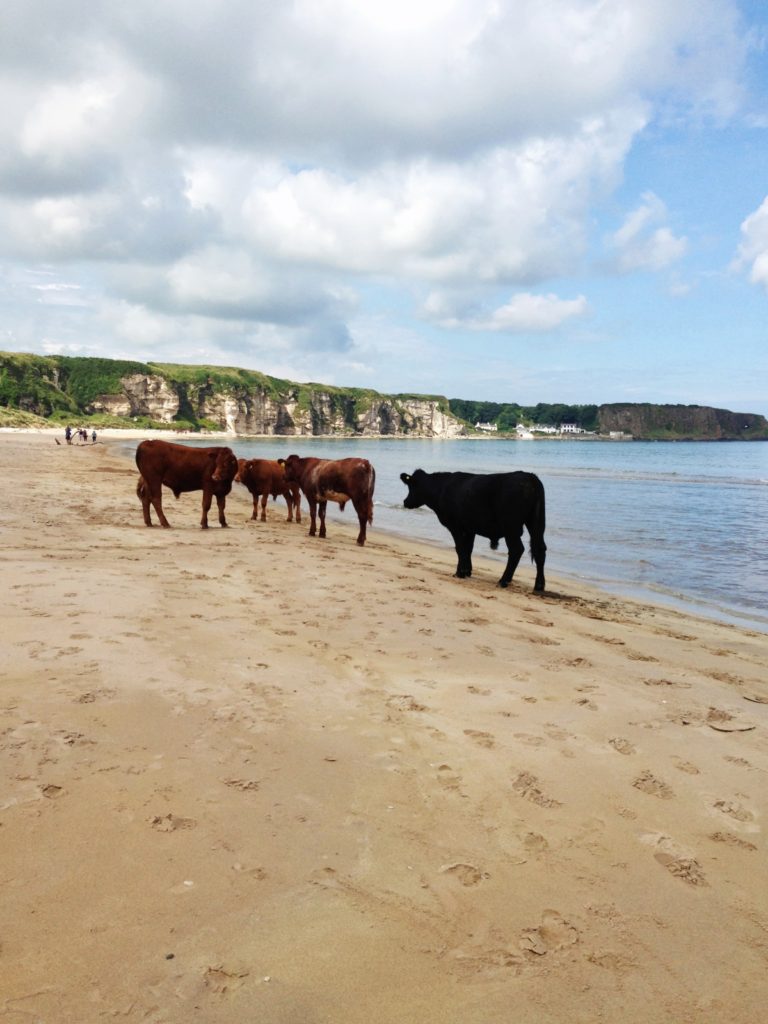 There weren't a bit camera-shy and choose to stay down near the water's edge despite having lots of grass to graze on back up towards the youth hostel.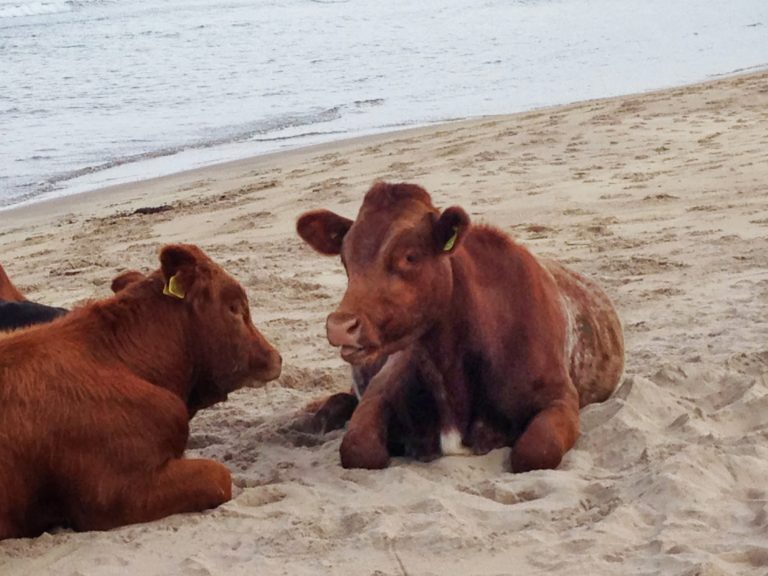 As we walked along the shore we spotted this jellyfish – couldn't identify it though – any jelly fish experts out there?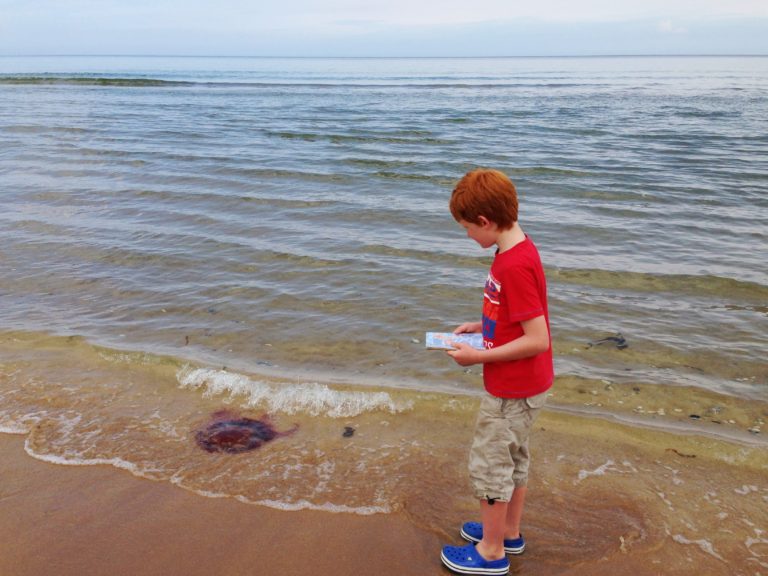 We had brought along a picnic snack and sat enjoying the view and the sound of the breaking waves on the shore.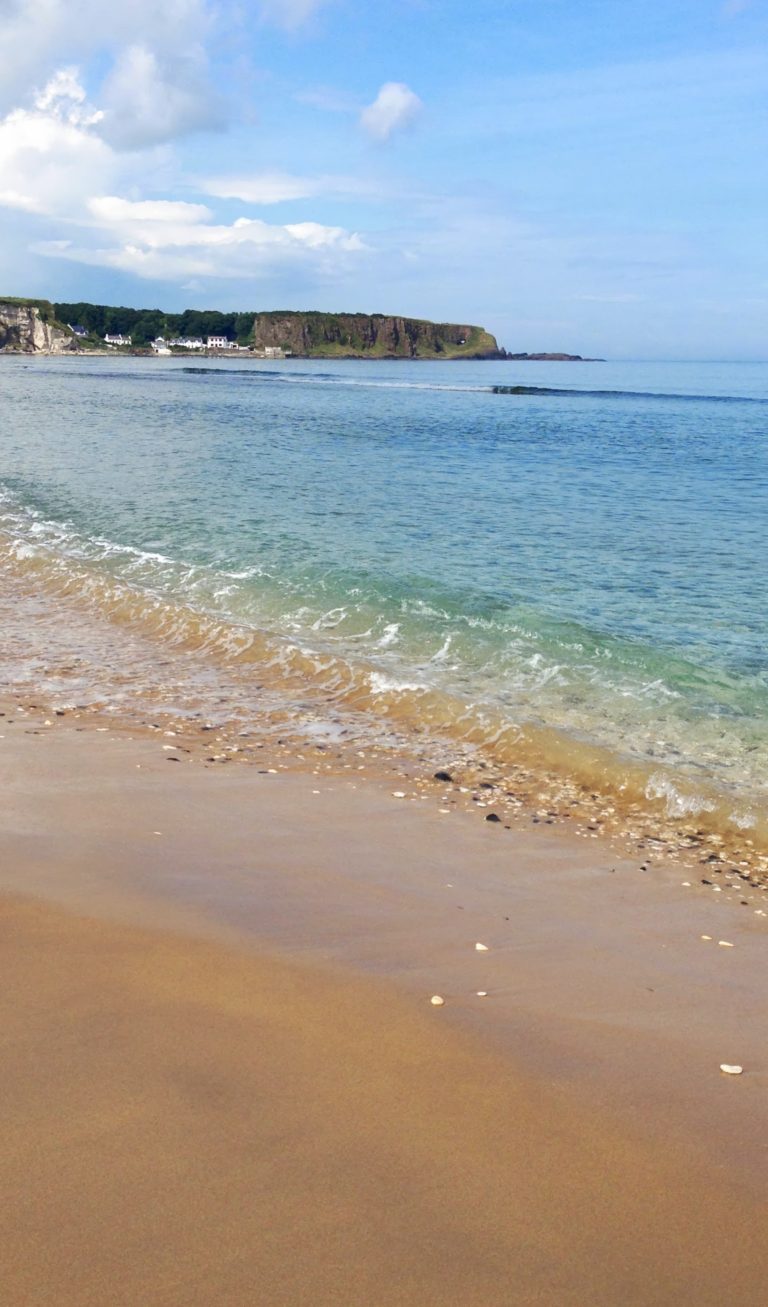 Time to head back up the path – a bit more effort required, but well worth it.
I'm glad we had left this beach to the end of our summer trip up to the Causeway Coast, it is a special beach and if you are in the area, taken the chance to visit.