Choose a gorgeous Christmas wreath, perfect for indoors or outdoors, to help bring a bit of seasonal colour to your home.
Full of lots of faux leaves, berries, fruit and pinecones ….  each one is unqiue, but will include lots of foliage, berries, cones and depending on the style some fruit or flowers too.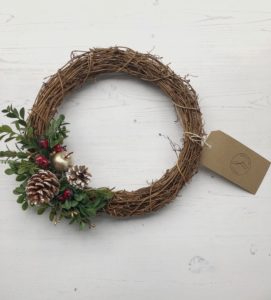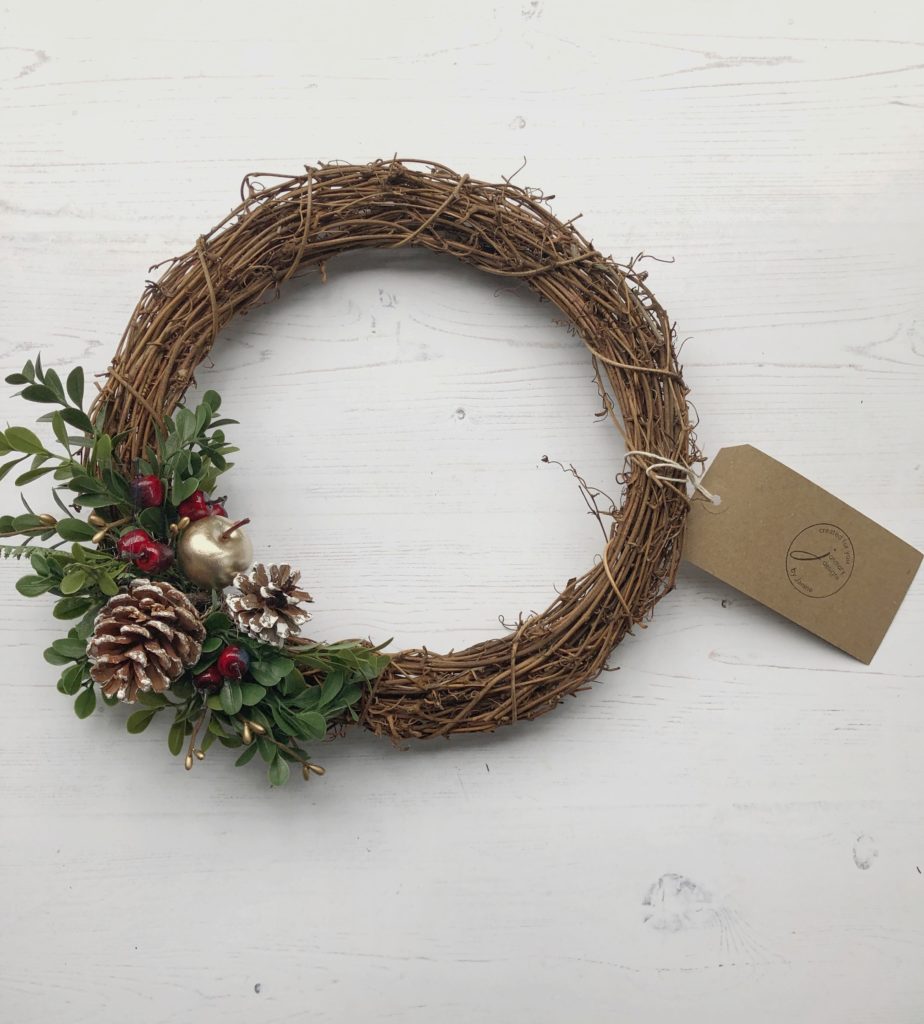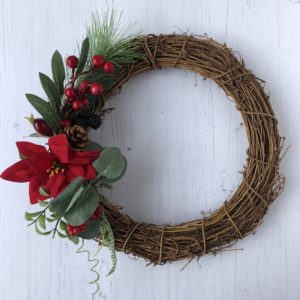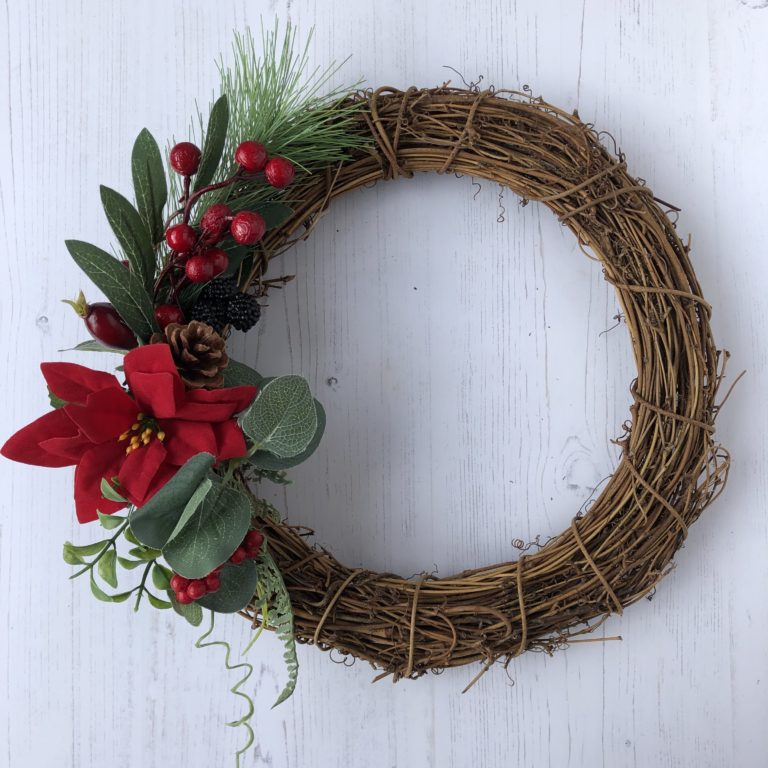 A small wreath is 20cm, medium is 25cm, large is approximately 30cm and an exta large is 40 plus cm.
Each wreath  comes with a burlap ribbon, satin ribbon or twine to assist with hanging, but this can easily be removed if you prefer to have it sitting above a fireplace or shelf.