We are not long back from a fantastic 4 nights in Venice, and I plan to share some of our experiences, tips, and maybe a photo or 3 here on my blog. All photos posted so far have been iPhone photos, but in these posts I will also include some from my DSLR.
Before the details of this post – one of my favourite images of the whole trip …..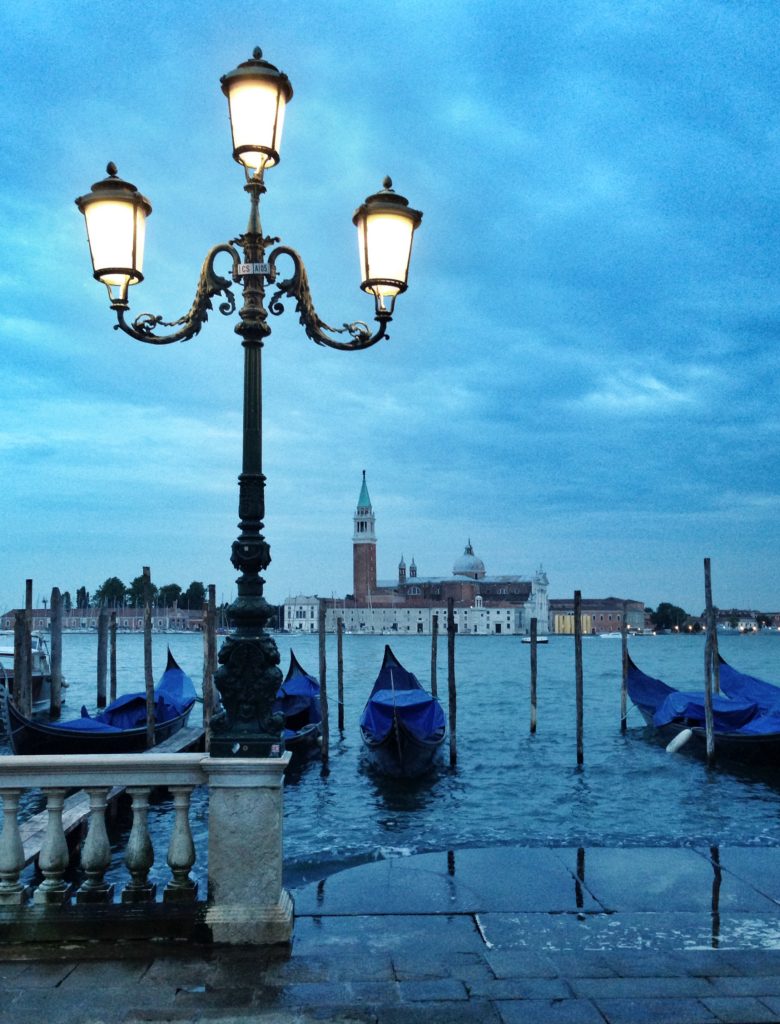 Flying direct from Dublin with Aer Lingus at 7.30am meant a very early start (we set our alarms for before 3am), but we landed in Venice around 10.30am local time.
Collecting our baggage was thankfully straightforward, and we had pre-booked a private water-taxi online to take us as close to our hotel as possible. We just took our voucher to the Consorzio Motoscafi kiosk in the airport arrivals hall, then had about a 10 minute walk down to the pier, where our taxi awaited.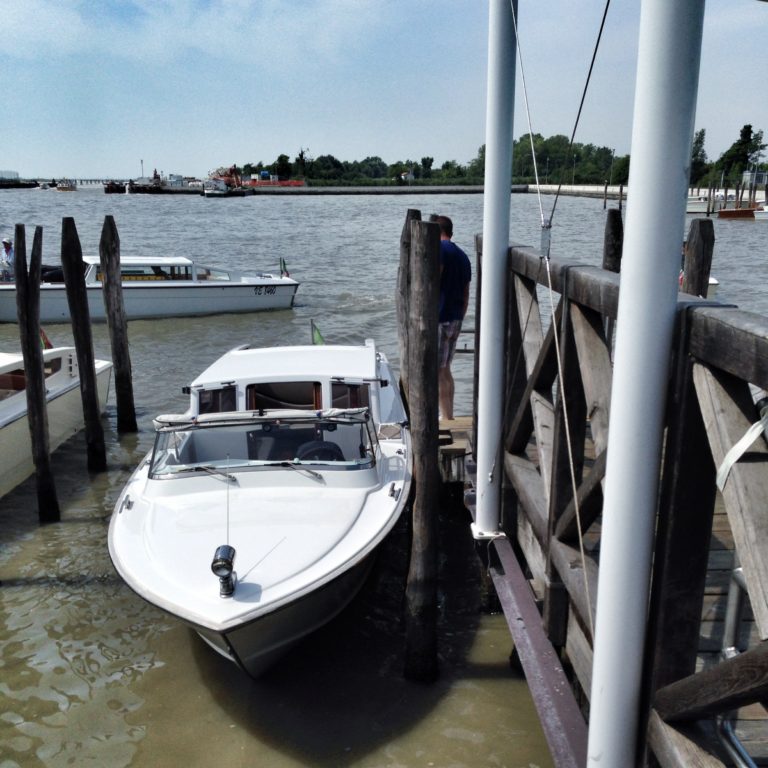 This was a bit of a splurge, but we decided well worth it. Quite exhilarating, and very hassle-free.
I was slightly concerned about being sea-sick, but honestly wasn't an issue!
Seeing the skyline of Venice for the first time as we sped across the lagoon was definitely memorable.
As we entered the city, our speed dropped to a more sedate pace. Travelling through the canals of Venice, past palaces and gondolas, under the Rialto Bridge – unforgettable!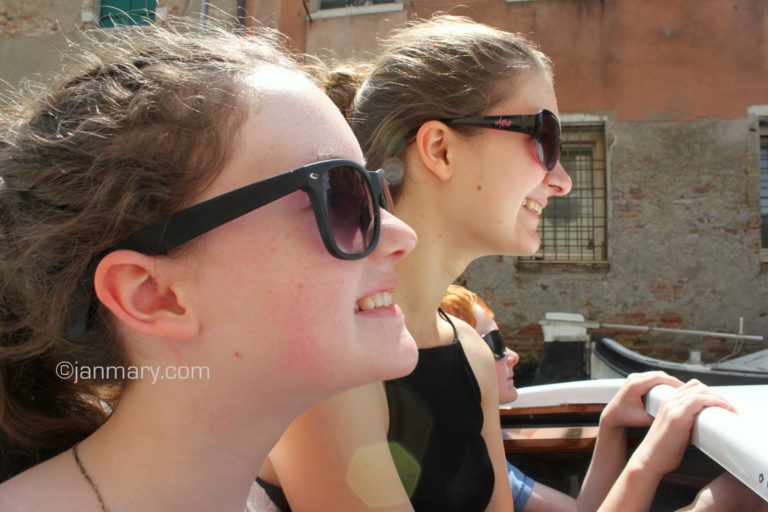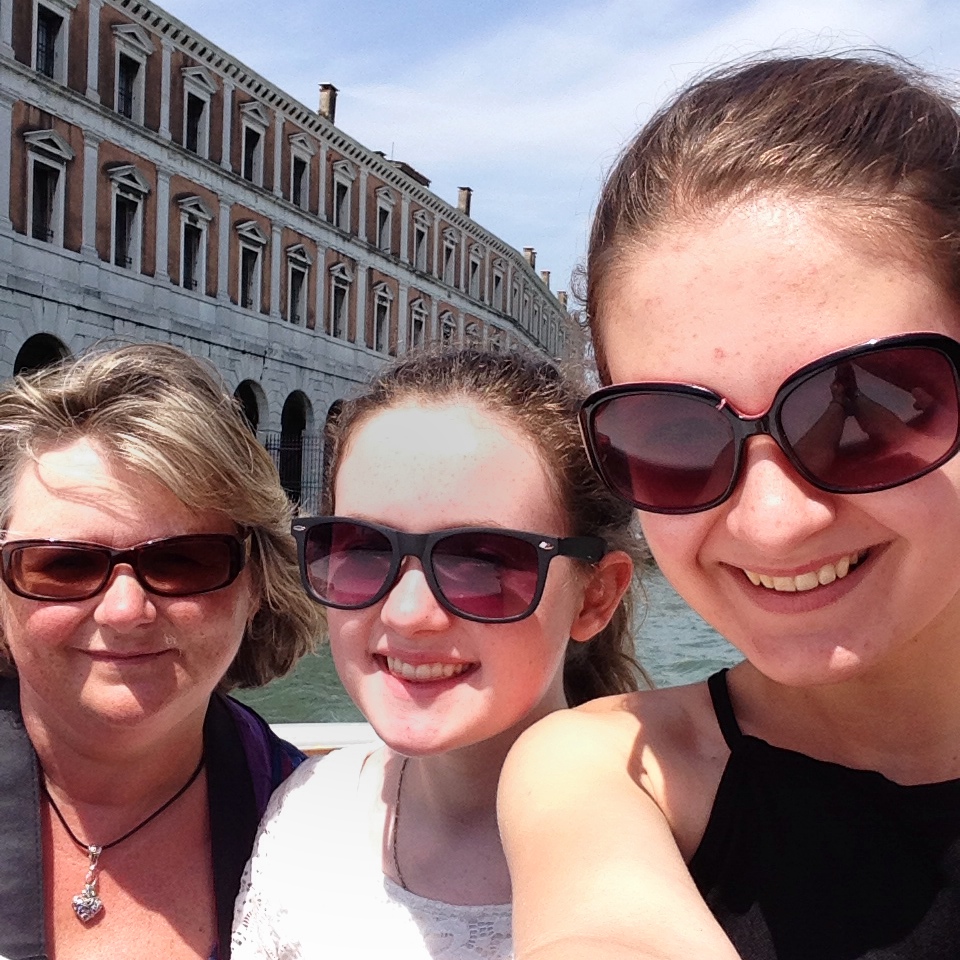 TIP: If you do book online, and book your return journey at the same time, there is additional discount (every little helps!)
It was a short walk – about 2 minutes, from our water taxi drop-off to our hotel – Hotel a la Commedia ….. more of that in my next post.