Here is some of the Christmas decor in our living room this year. As you can see I have quite a few Christmas nativity scenes.
The tree is primarily decorated in gold and neutrals.
On the mantle piece I have NOEL in gold letters, a small music box which plays silent night (we bought in in Paris on our 20th wedding anniversary), a selection of candles and a large vase of golden Christmas baubles.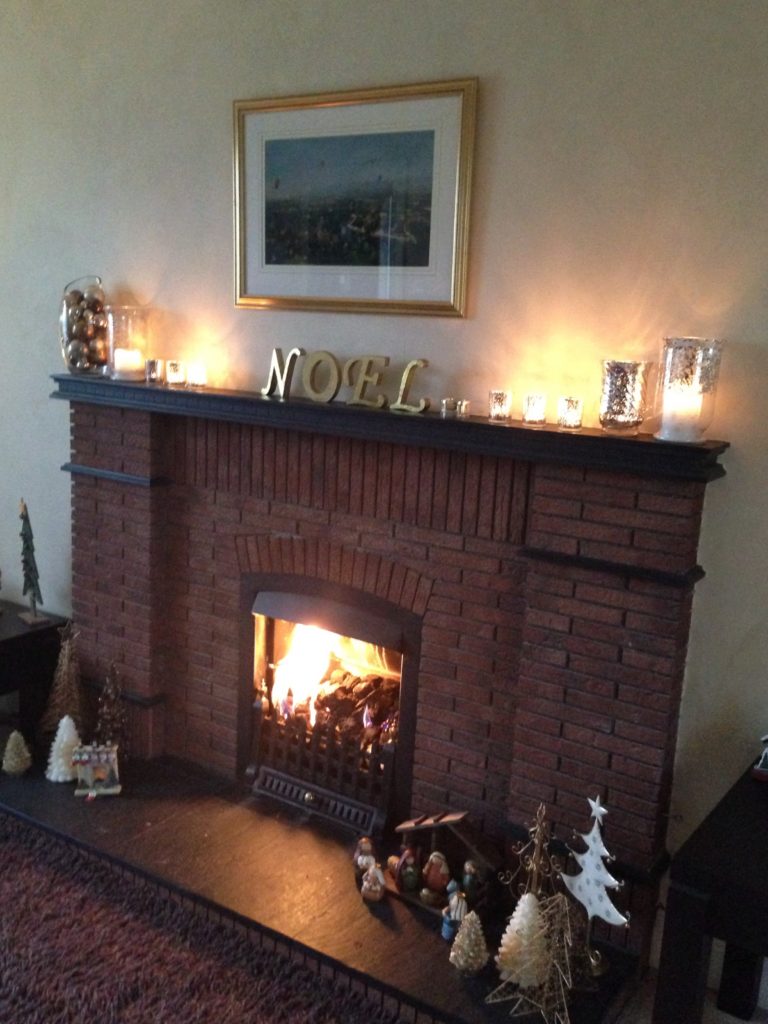 My favourite nativity scene is on the right of the hearth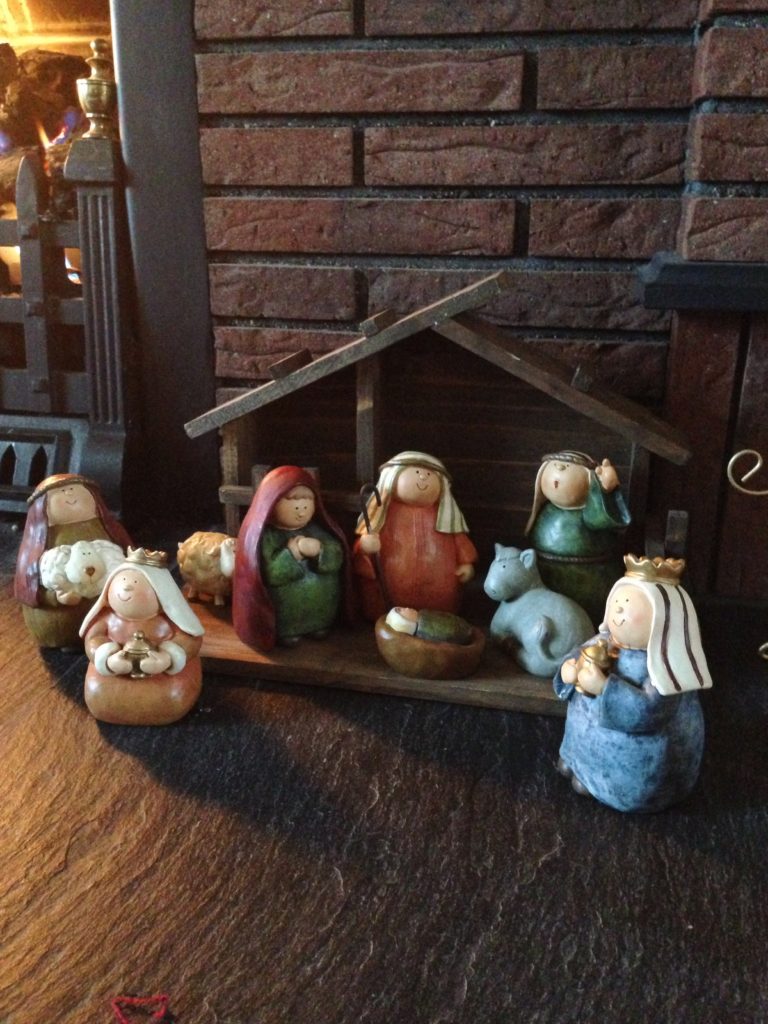 Coming up to Christmas I will be taking more photos of our Christmas decor – do you have a favourite ornament or decoration?  Please share!
I am linking up to Tuesdays At Our Home today