Last Sunday evening a friend and I headed out for a walk around Hillsborough lake. Hillsborough lake, forest and fort are lovely, but it had been a while since I went there for a walk.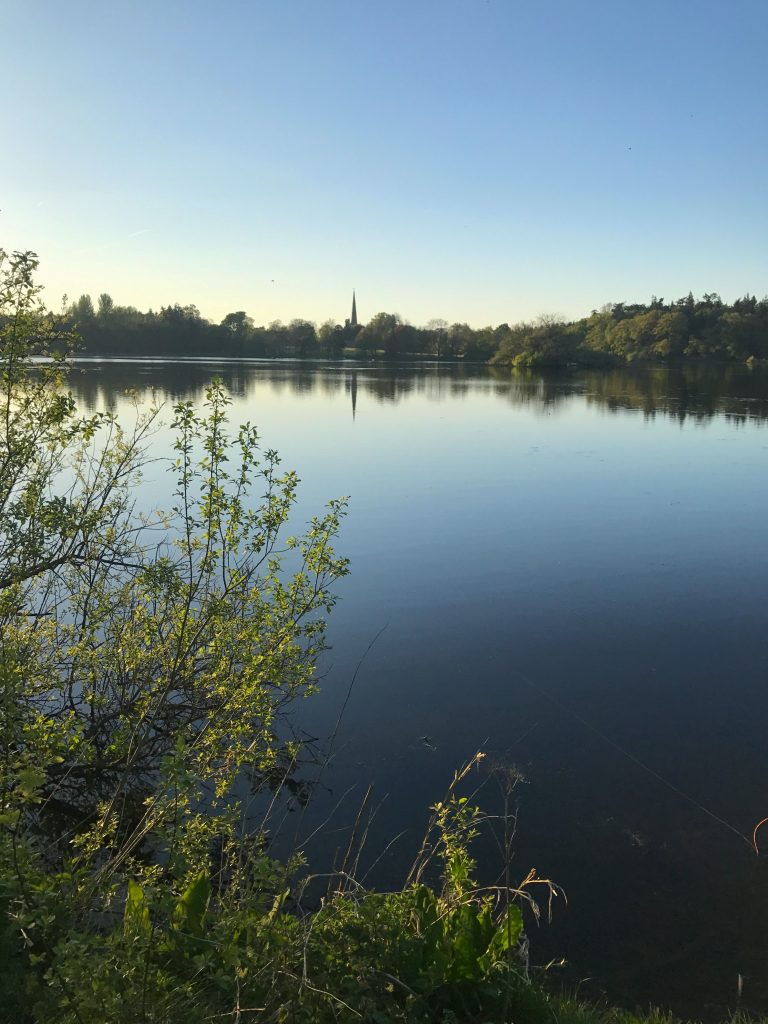 Hillsborough Lake and forest park were originally part of the Hillsborugh Demesne owned by the Marquis of Downshire. Hillsborough Castle is nearby, which is the official Royal residence in Northern Ireland (which means that is where the Queen and other members of the Royal family stay when they are in Northern Ireland). The village of Hillsborough has a rather English feel to it's main street and architecture with many lovely Georgian buildings.  It also has some lovely shops and restaurants.
Anyway, on with our walk!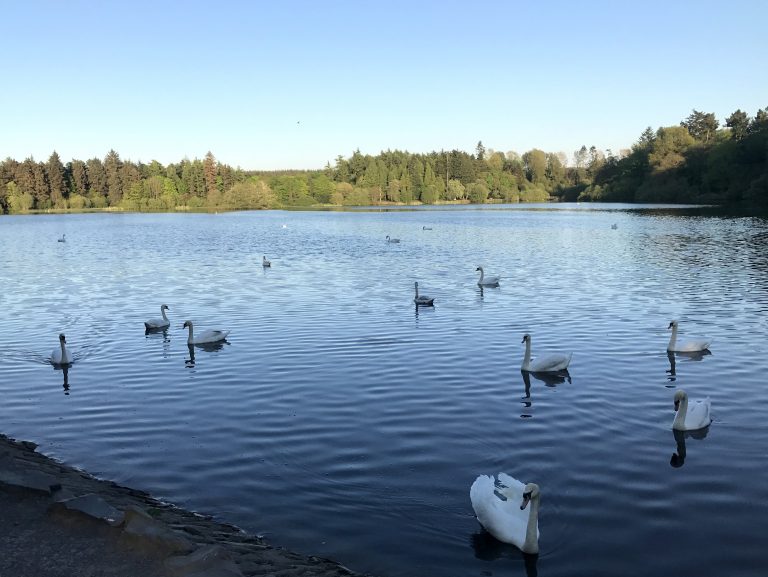 There were lots of wildfowl on the water and bluebells in the wood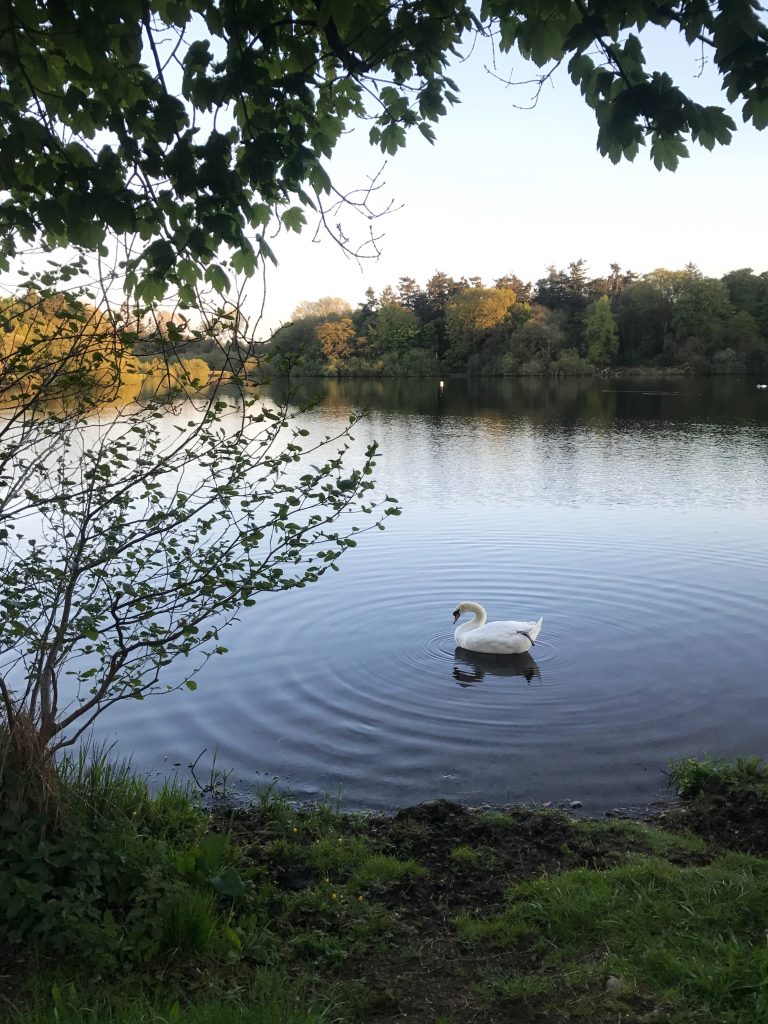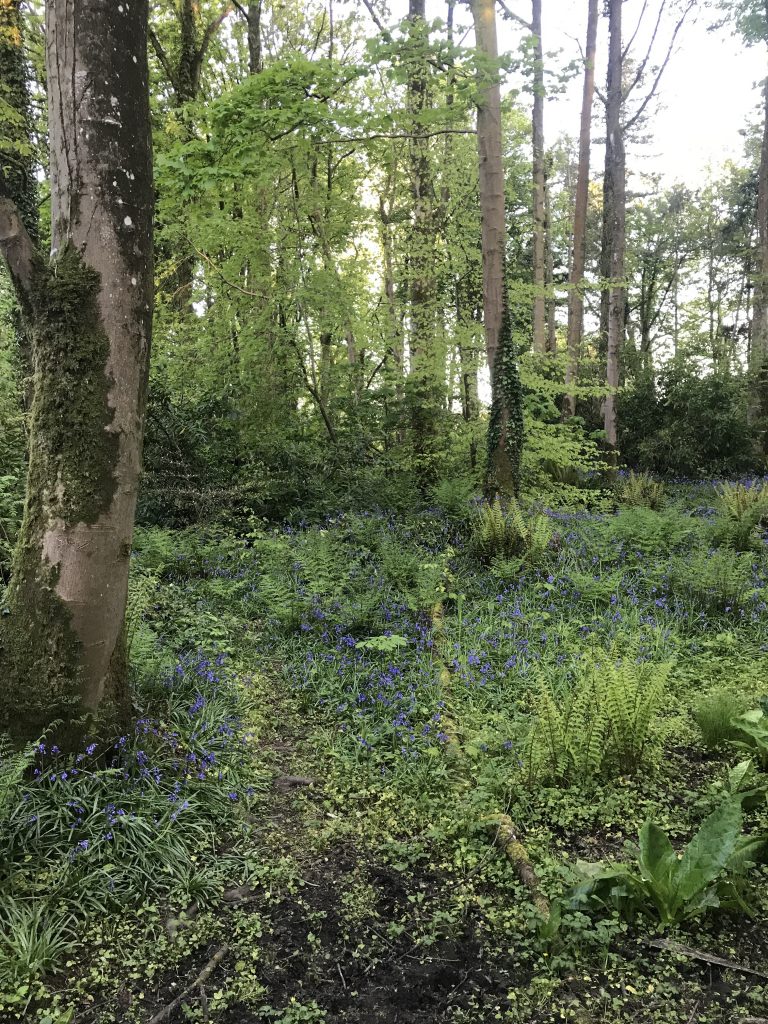 It was beautifully warm and peaceful evening.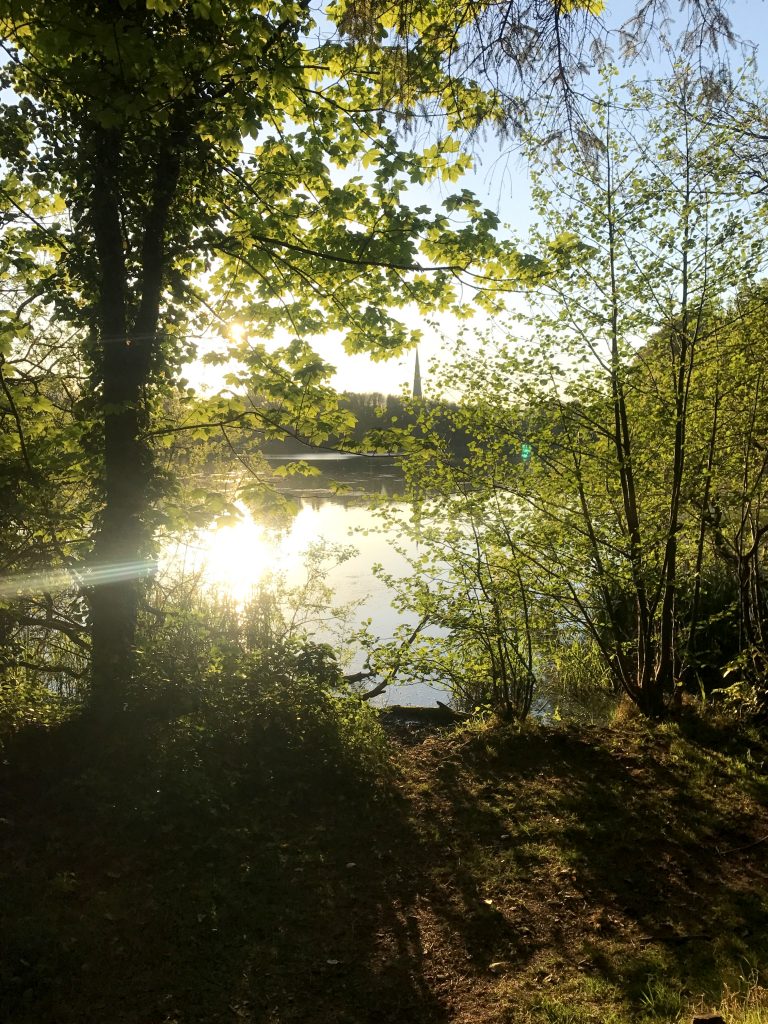 I loved hearing the bells from St Malachy's church in the village (you can just about here them in this video clip)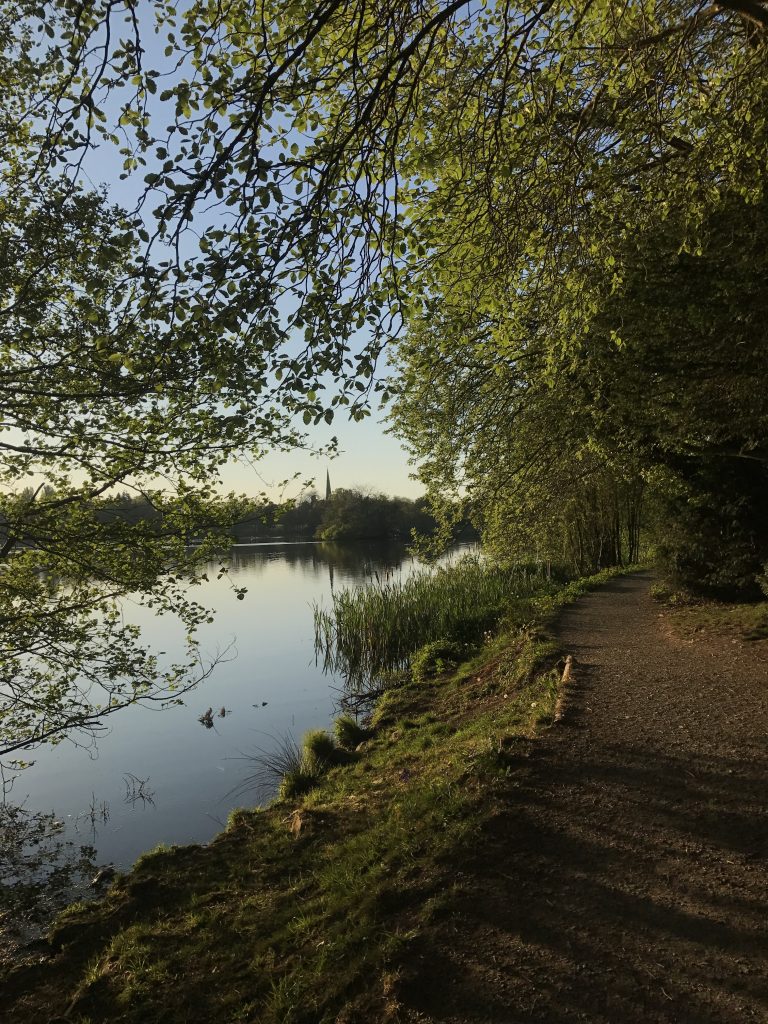 This swan had chosen to nest within about 10 foot of a small foot bridge, but seemed quite unperturbed by the passing foot traffic.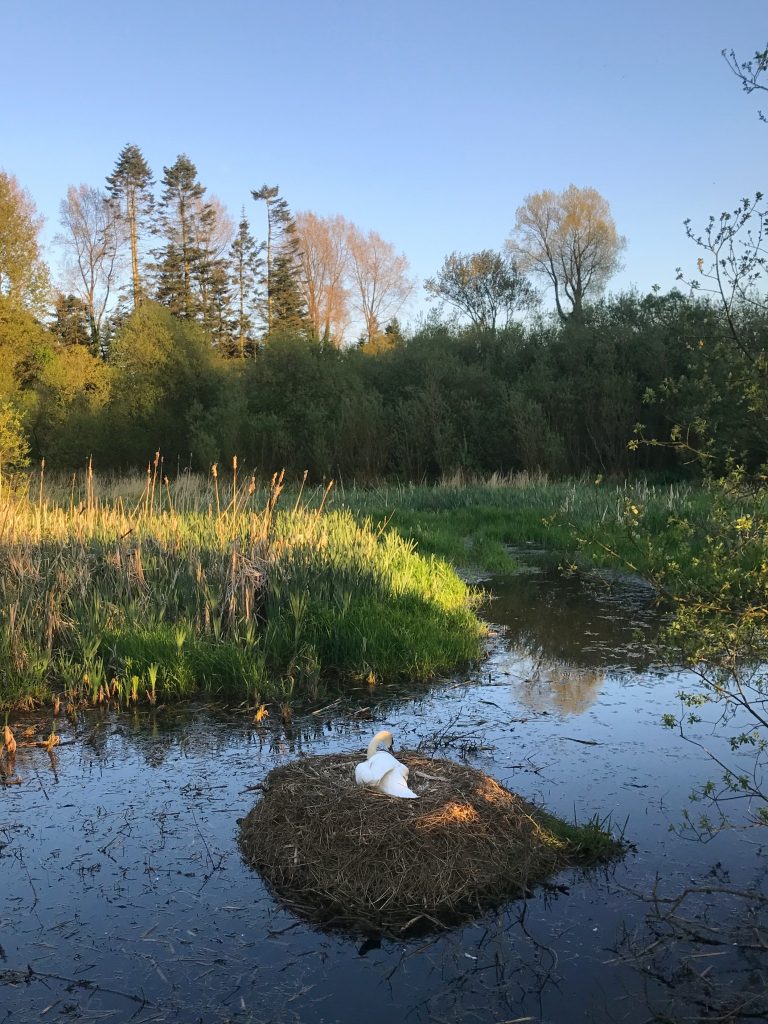 These baby geese were very cute, but we didn't venture too close, or to their swan neighbours either!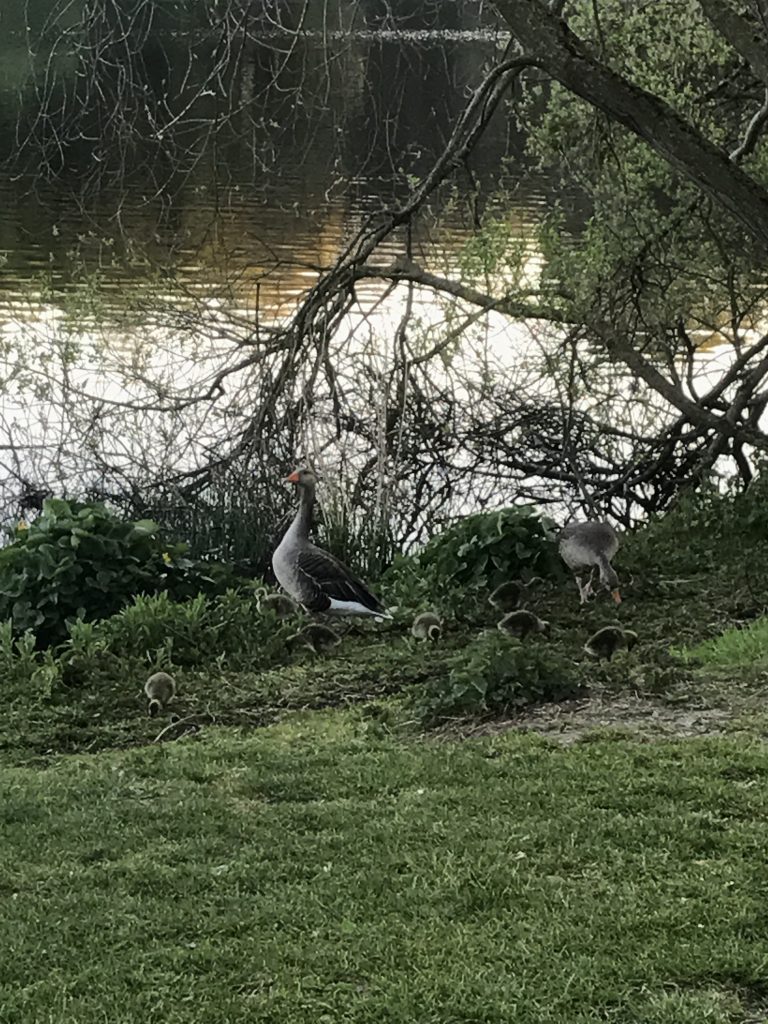 Time for home, thanks for coming around the lake with me.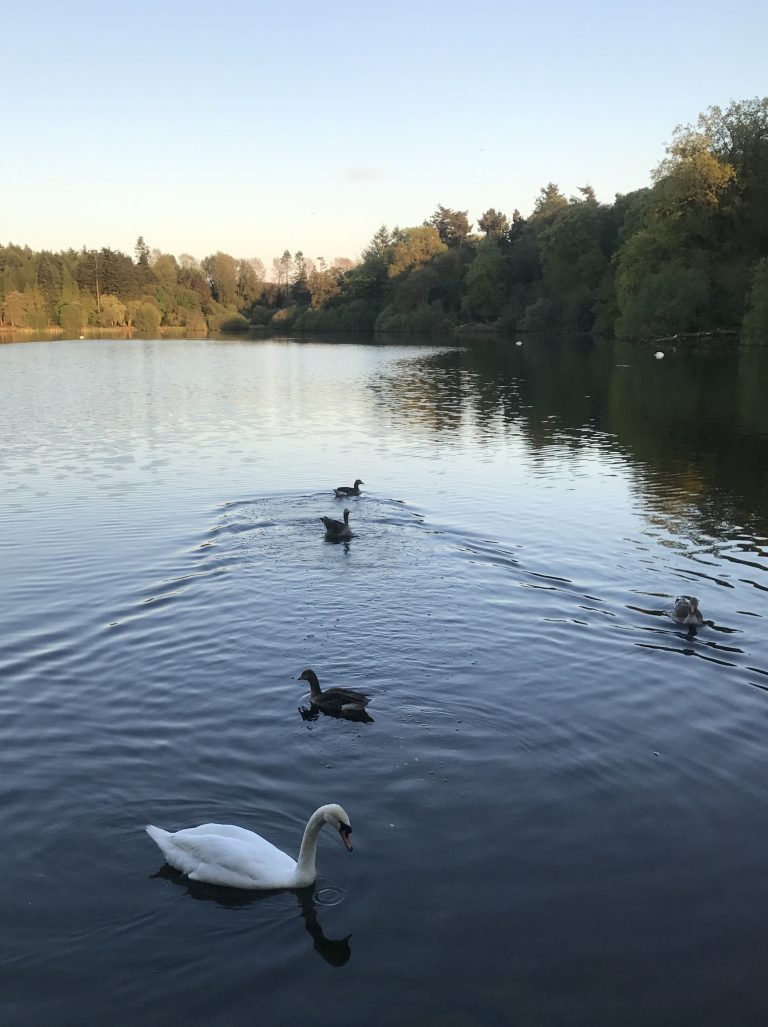 Is there a pretty place where you like to go for a walk near where you live? Do let me know.