25 December – Christmas Day
Just settling down to watch the Christmas Day episode of Downton Abbey, and to update my blog on our Christmas Day.
The time agreed upon for getting up was 7.30 am, and one excited 9 year old managed to get to sleep last night and contain his excitement until about 7.25 am!
Everyone headed down (all 3 kids in onesies – but only one captured on camera) to see what goodies were in stockings and Santa bags.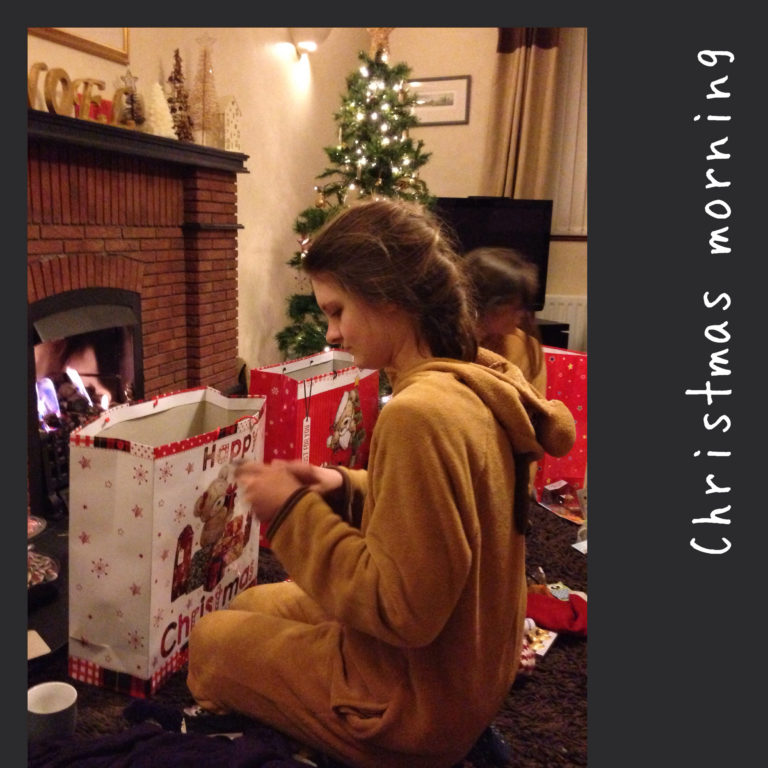 After breakfast we exchanged family presents – I now have 2 lovely photo frames, scented candles, bath oils, new hairbrush and a ceramic owl scented candle – this is in addition to my twinkling bedroom lights and a financial contribution towards a new (to me) laptop.
Turkey in the oven, potatoes cooked and mashed.
We then spend time with our neighbours – one family in our street have everyone around for mulled wine and chat on Christmas morning.
Home again to baste the turkey and play/assemble some of the kids toys – this lego one was a huge hit with our son.
I finished setting the table in the dinning room – this year I used fresh cranberries, small glass jars, silver snowflakes and lots of tea lights as the table centre piece.
My father-in-law and my parents arrived around 2 pm – more presents exchanged.
Dinner served at 3pm – I have everything piping hot in the kitchen, and let everyone serve themselves and carry their plates in to the dinning room – so everyone gets to choose how much and what goes on their plates!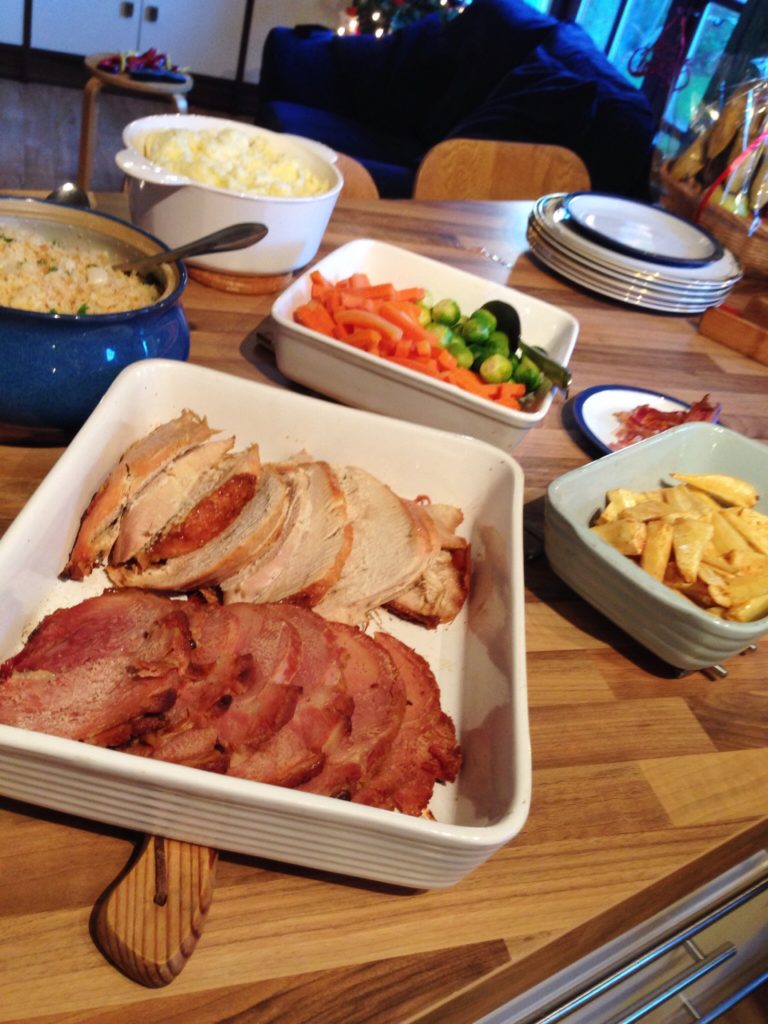 I always really enjoy my Christmas Dinner – and probably the baked ham (this year it was ALMOST as good as my Mum's – baked in cider with a brown sugar and mustard crust) and the stuffing best of all – with lots of gravy and cranberry sauce!
After a respite/reprieve while some dishes were cleared up, we had a non-traditional white chocolate cheesecake or fruit salad as the dessert options this year, along with tea or coffee.
Final dishes completed, we gathered on the sofas for some family photos.  Love this one of the 3 grandparents with our 3 kids.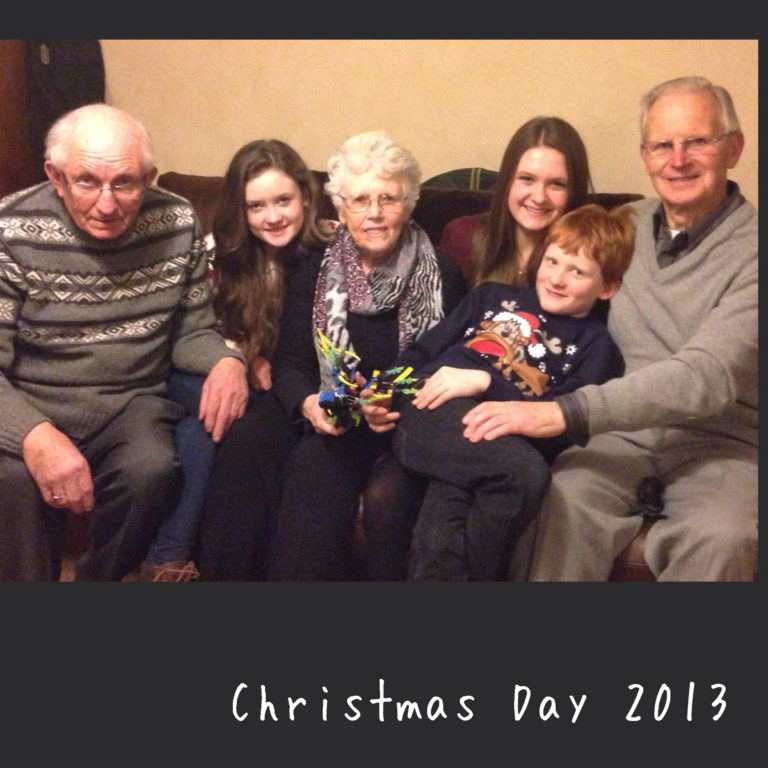 Then it was time for some Tetris Jenga – fun for all generations!
The grandparents all headed home around 6pm, and we have spent a quiet evening by the fire and a warm telly – Call the Midwife is over, and Downton is about to start!
How did you spend your Christmas Day – I'd love you to share.
Back tomorrow for some Boxing Day blogging!