24 December – Christmas Eve traditions
Happy Christmas Eve to you, today I will share a few of our Christmas Eve traditions.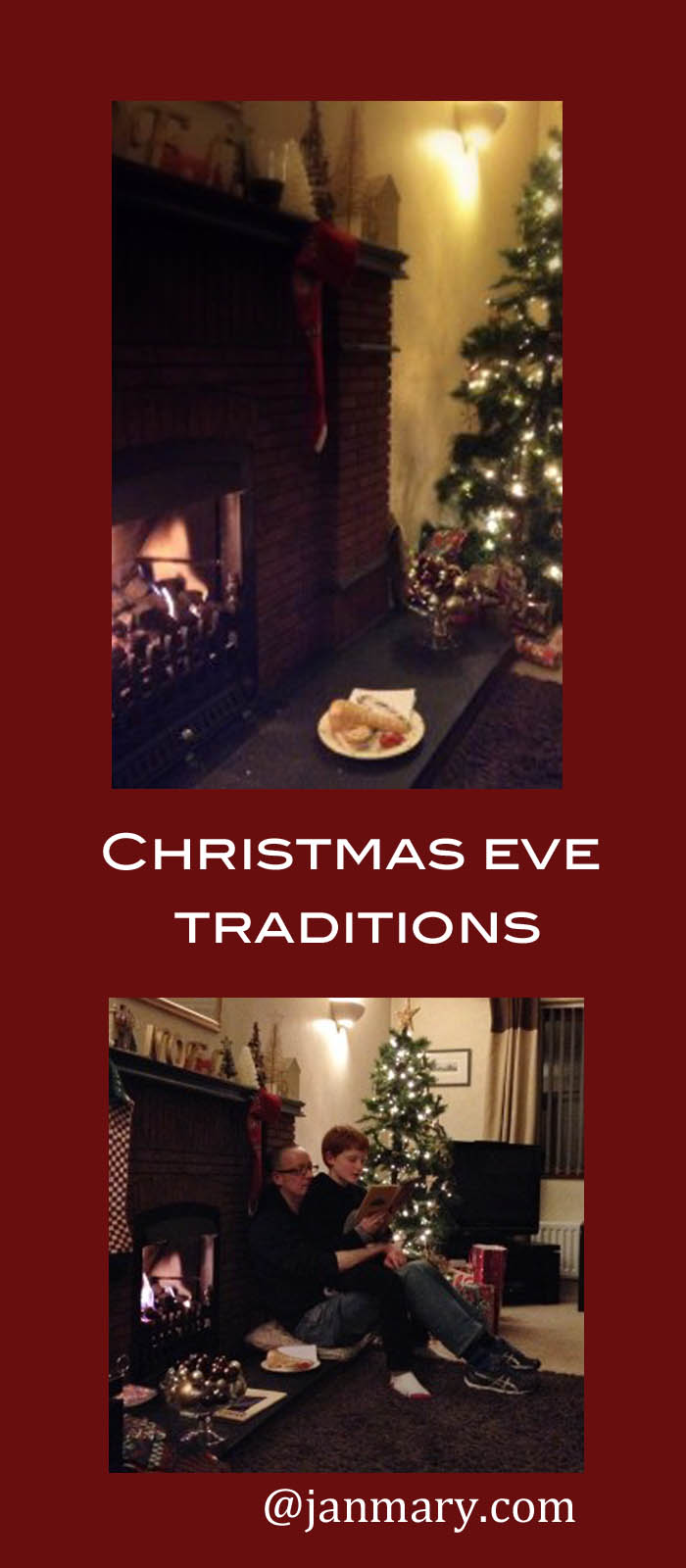 I'll start at the end, if you know what I mean, with a photo of my son  reading "Twas a Night Before Christmas" to my husband …. we read this every year on Christmas Eve, since my son was a baby, and now he is reading it himself!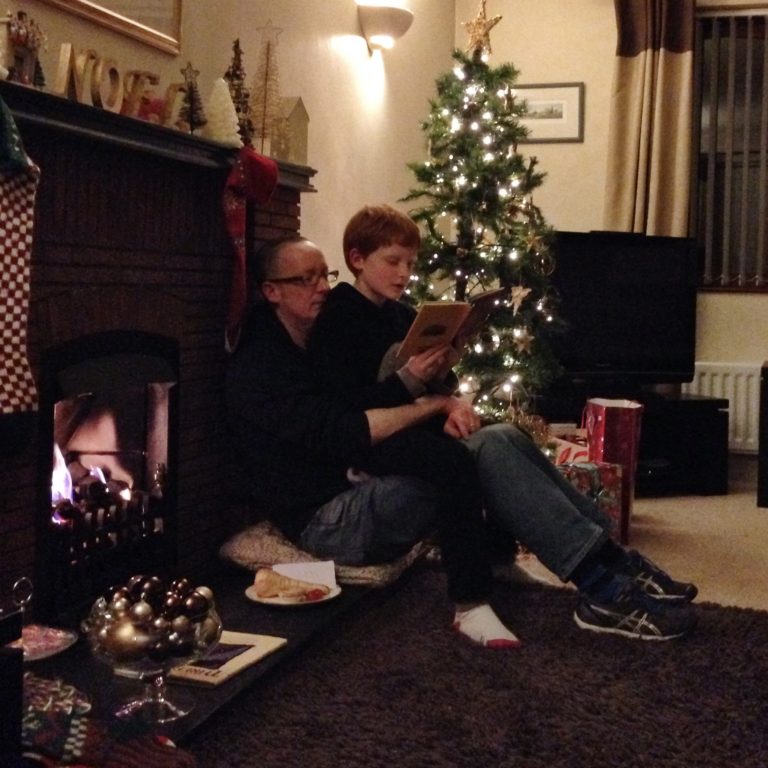 Today was a day of making lists, and getting to cross them off – another Christmas Eve tradition, and it makes Christmas Day more relaxing!
The ham is cooked, the stuffing is made, the table has been set, the potatoes and parsnips peeled.
Part of my Christmas present was put up a day early …. I have ALWAYS wanted to have white twinkly lights in our bedroom, and today they arrived!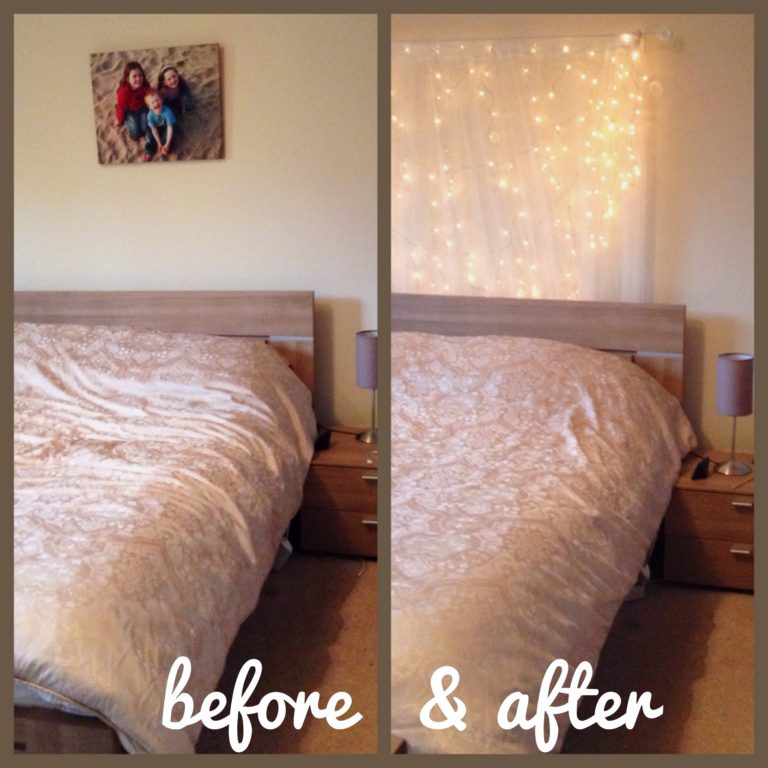 Back to our Christmas Eve traditions –
After tea tonight we wrapped up warm and headed out for a walk around our neighbourhood, to admire the Christmas decorations ….. each year there are more and more to see (and photograph of course!)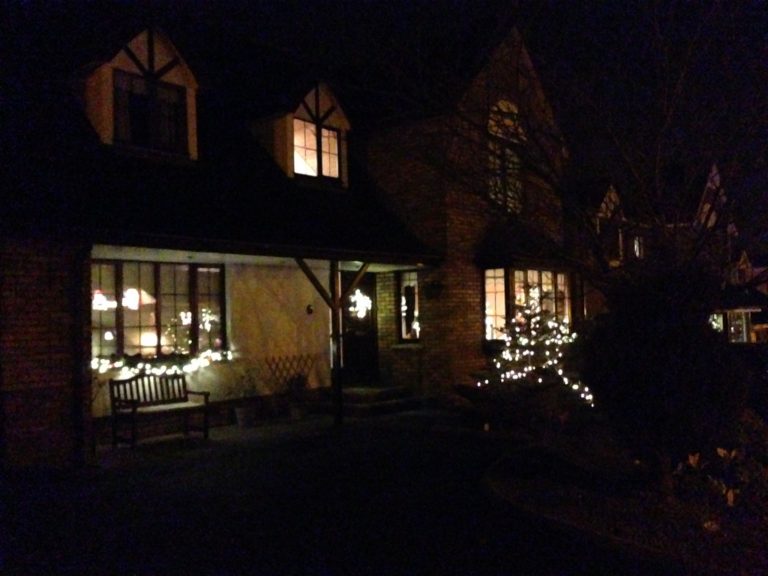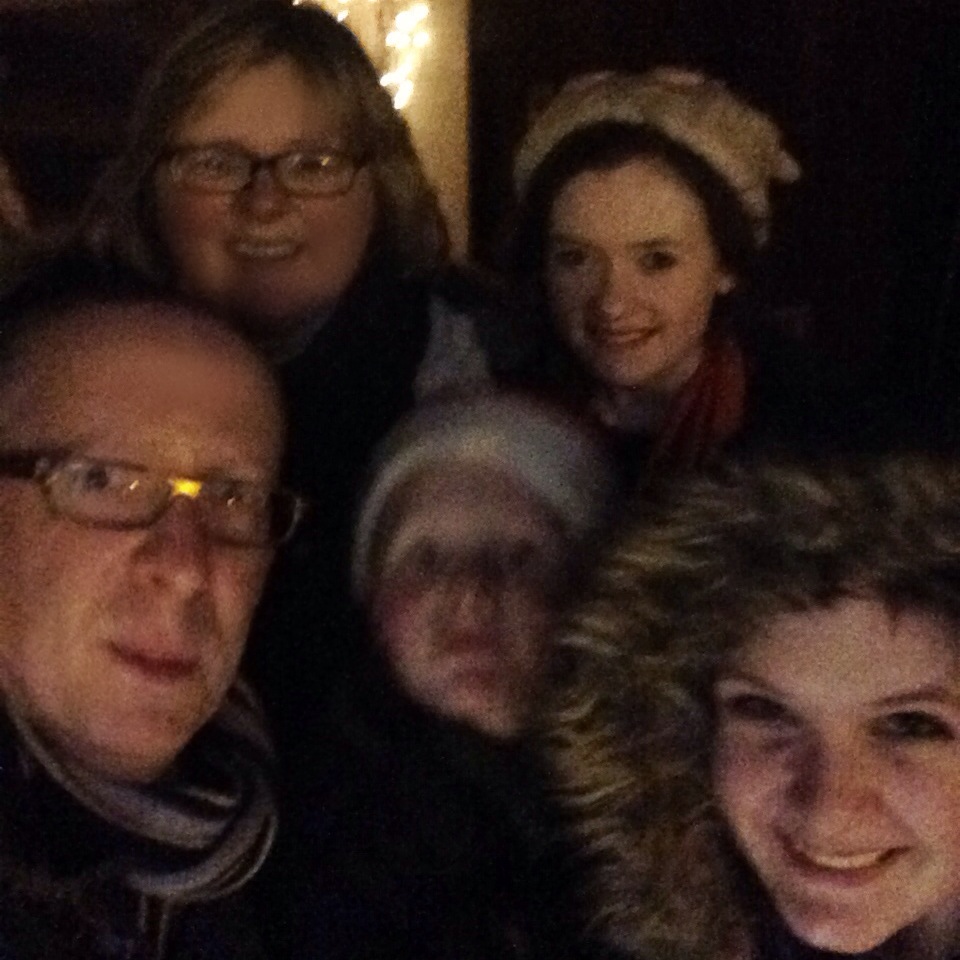 Before heading to bed our youngest left out Santa's snack  by the stockings – a mince-pie, a parsnip (all the carrots were already chopped!), a candy cane and some baby tomatoes (to help keep Rudolph's nose red apparently). We usually add a glass of port, although our son has requested we leave warm milk instead. Not sure Santa will be just as keen on that!
Finally tonight, my husband and eldest daughter are at church for Christmas Eve communion.
So there you have our traditional Christmas Eve ….. I hope wherever you are in the world, that you will have an enjoyable and peaceful Christmas.