It's almost Christmas, so today I will share our planned Christmas Dinner menu … and I expect our main course is fairly typical of what will be served in homes throughout Northern Ireland on Christmas Day.
The main event of course is the turkey and ham – we collected ours from the lovely Clare at Blackberry Farm. They raise their own turkeys and pigs, and the meat is always beautiful.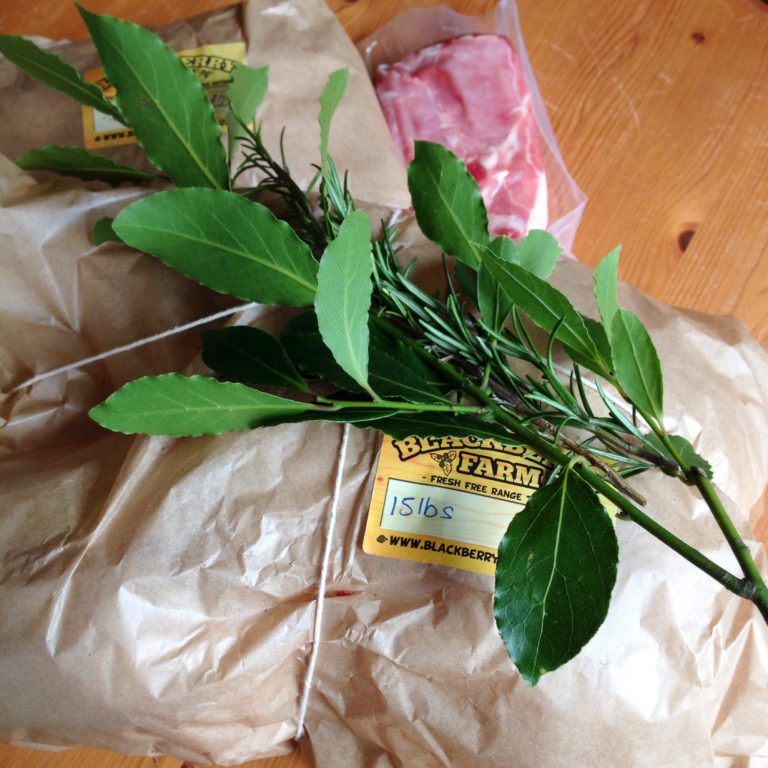 I love how it comes wrapped up in brown paper and string, along with some fresh herbs.
Along with the turkey and ham there will be :
Mashed potatoes (requested by our kids)
Roast potatoes
Roast parsnips
Carrots
Stuffing (I make a meat-free bread/onion/lemon stuffing with a LOT of butter)
Gravy
Cranberry sauce
Cocktail sausages …….
and of course the much maligned Brussel sprouts!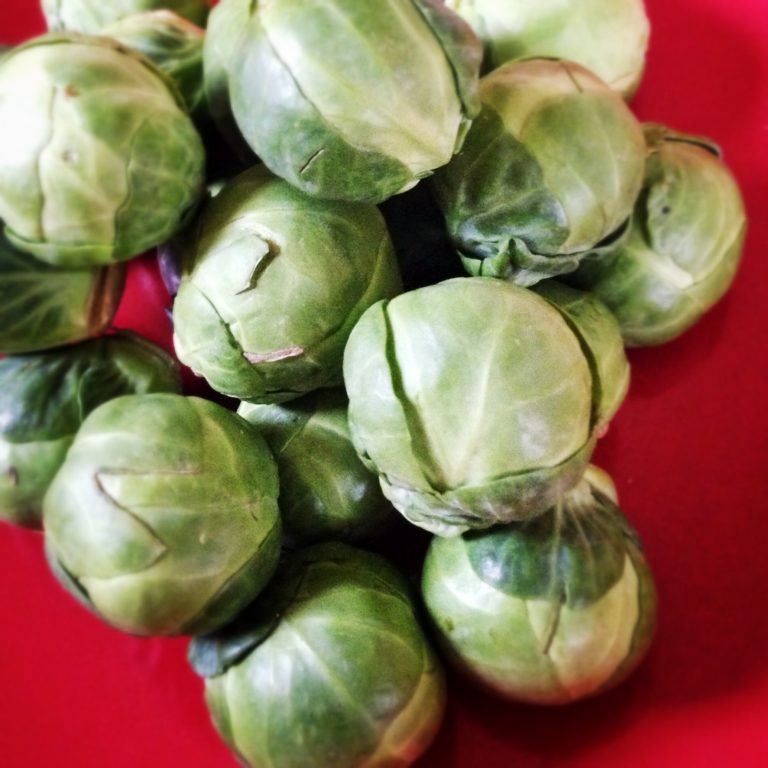 You either love them or hate them ….. personally I love them
We usually opt not to have a starter …. nibbles will have been served at our neighbours in the morning …. to make a wee bit more room for the main course.
Here is a photo of the main course dishes ready to serve (from a Christmas or two ago)
For dessert …. (when we can fit it in) this year we are being very non-traditional …. no Christmas pudding but instead a light and healthy fruit salad and a not-so-healthy white chocolate cheesecake.
Somehow, later in the day, we will find room for a nice cup of tea and maybe a mince pie!
So what do you serve on Christmas Day? Do tell me!