Today was a day of two contrasting Christmas carol services in our church.
This morning over 100 children and teens led our Sunday School carol service. They shared through reading, songs, prayers and drama the true meaning of Christmas.
The Beginners and P2/3 sections were dressed appropriately for dramatizing the nativity …. the usual Mary, Joseph, Wise Men, Angels, Shepherds, Inn Keeper, Sheep and Cows.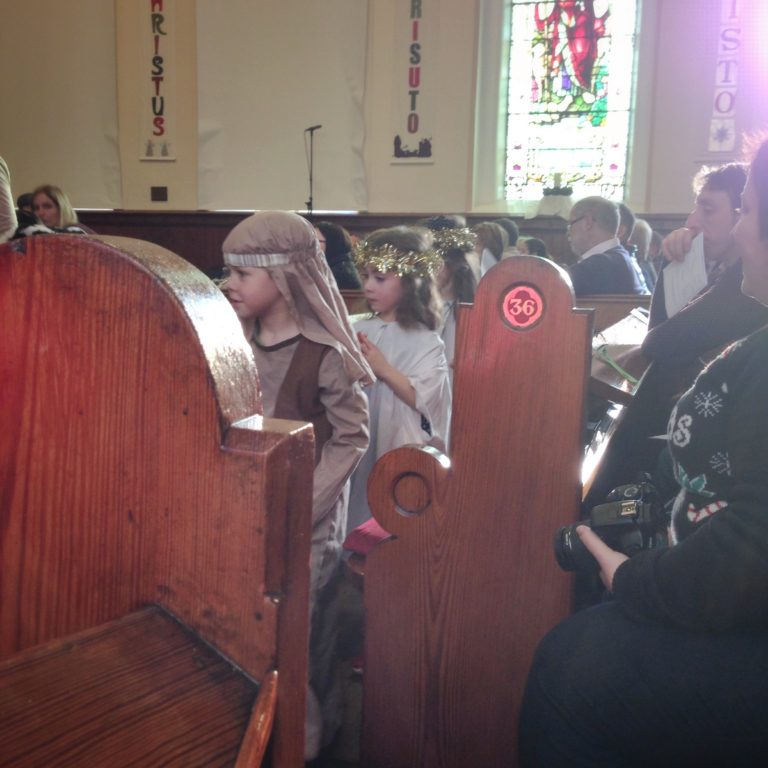 This evening it was the turn of the main choir – to lead the candle lit traditional carol service of Nine Lessons and Carols.
I have really enjoyed being back in the choir, and we were able to sing some beautiful pieces.  It is always a special service and time to reflect of the gift and message of Christmas.
After the service the choir serves supper to the congregation in the church halls – mince pies, shortbread and always with a beautiful Christmas cake baked and decorated by Jackie.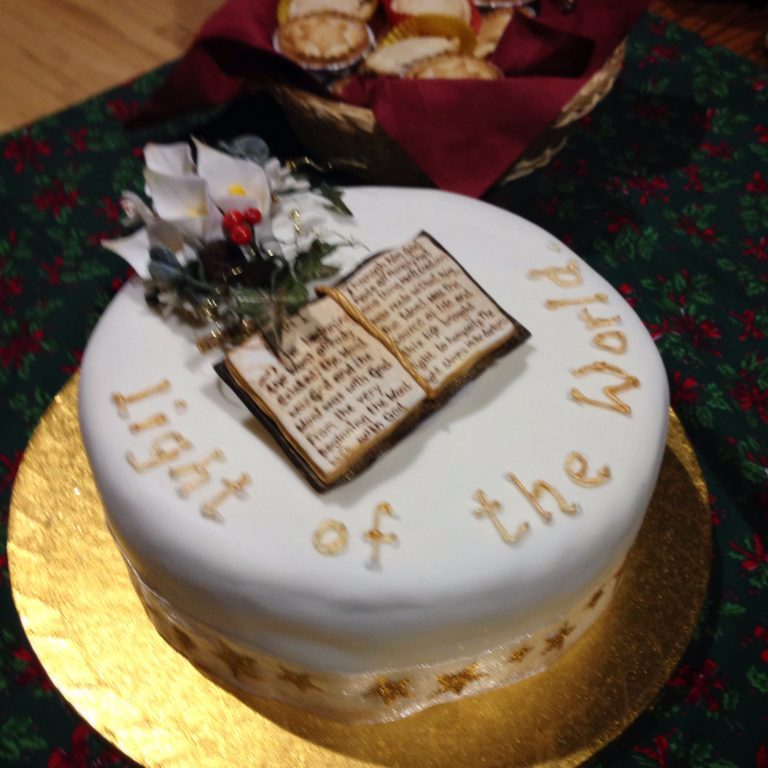 It is always a lovely evening, a chance to catch up with our church friends and family.
So there you have it – a day of carols.
Do you have a favourite carol at Christmas?