Inside the Manor House – to the manor born?
We're home from our half-term break – 2 nights in Manor Country House, Fermanagh and 2 nights up at our cottage on the north coast.
As requested, especially for Andrea,  I'm sharing some more of the inside of the Manor House.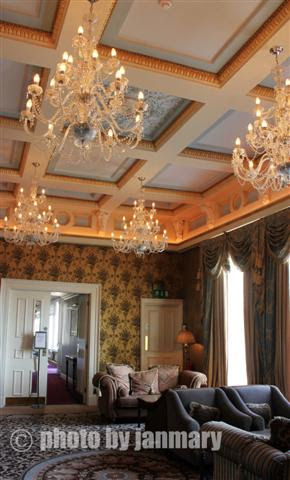 There's going to be lots of photos and just a few words.
The entrance hall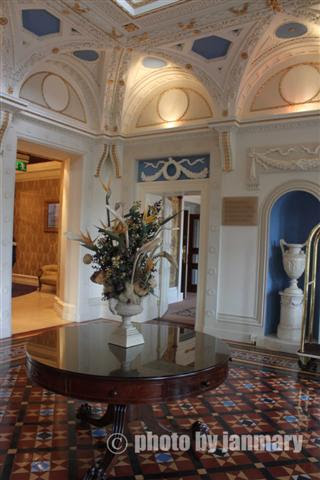 I loved the original tiled floor.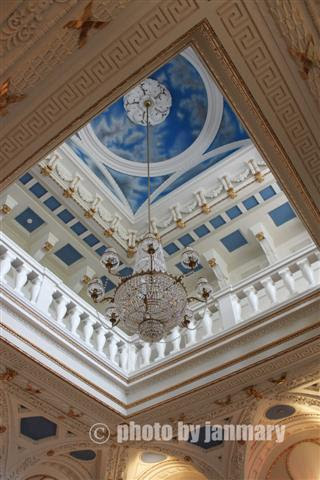 And be sure to look up!
The view from the front hall
The dining room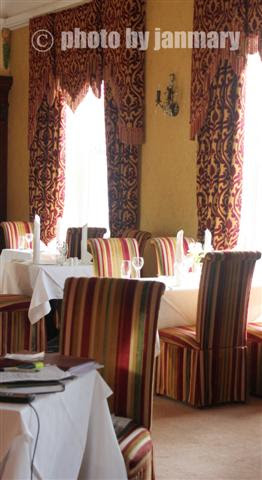 The stairs towards the spa and pool.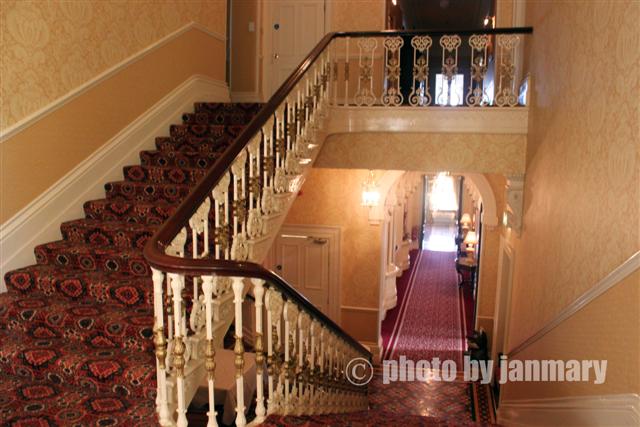 I love grand staircases!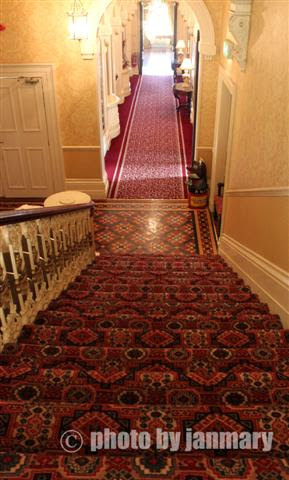 I especially loved the sofas in the drawing room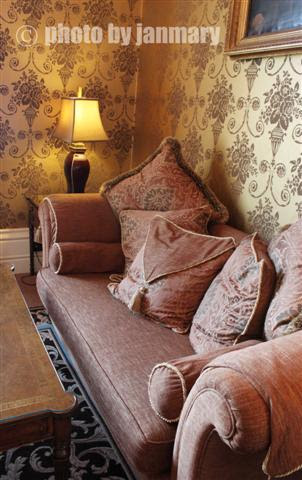 On to our room – it was HUGE, with a huge bed.  The kids were in the room next door, and despite their room having a double bed and two single beds, our room was about THREE times the size! If you want a large room…..be sure to ask for room 505.
I must say that the whole hotel, despite the formal interior was very family friendly and welcomed our kids.
Even in the formal dinning room, where we were seated right in the middle, below the chandelier, the staff put us and the kids at ease.
So if you are looking for a child-friendly AND adult-friendly hotel with spa/pool and set in lovely countryside, I would recommend the Manor House in Fermanagh. I'm not being paid for this review – I wish I was!