Can't quite believe it but I managed to take 365 daily iPhone photos in 2013!
I have tried, and failed, to do this with my "proper" camera, but found it SO much more enjoyable and achievable to capture daily images with my iPhone, which is never far from my side!
I love capturing the random everyday moments, as well as significant family milestones.
I have been looking online at a way to create a collage using ALL the images – there were 607 in total!
I used Instaport to download a file containing all images from 1 January to 31 December 2013.
I then created a collage Contact Sheet in Photoshop :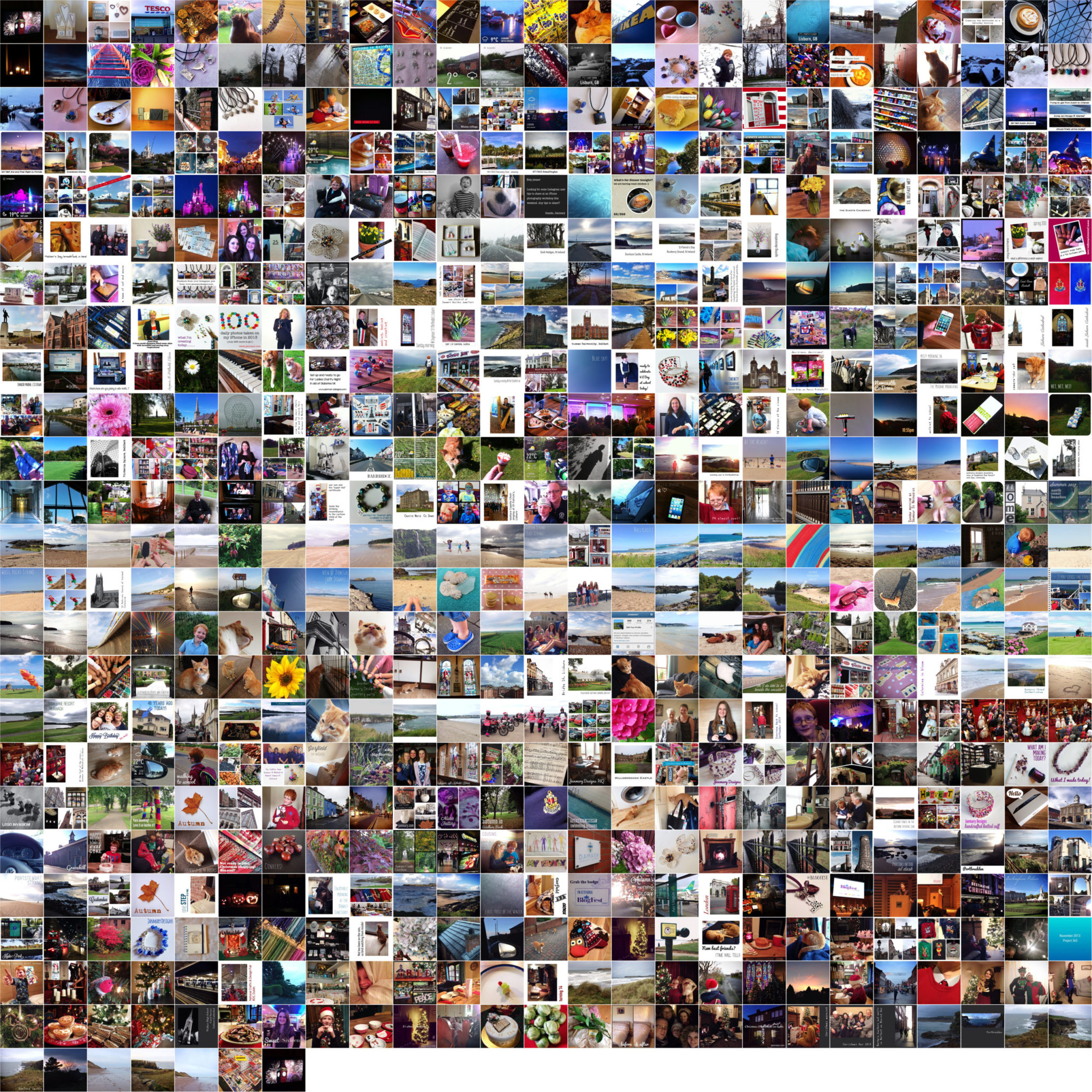 I created this short 15 second video, selecting just 60 (only 60! it was hard to choose!!!) images which sum up this year, and posted it on Instagram this morning.
2013 in 60 photos in 15 seconds!
I also created a 60 second version, which is a bit more viewable!
Have you taken many mobile phone photos this year? Is is changing how you view photography?
Thanks for everyone who has read and supported by blog this year – especially those who have commented!
Happy New Year – see you next year (tomorrow!)