Christmas plates and christmas bowls too – is it possible to have too many? I hope not!
None of these cost much money at all, in fact my lasted 2 acquisitions I purchased today for just £1 each (in Poundworld on Boucher Road, Belfast)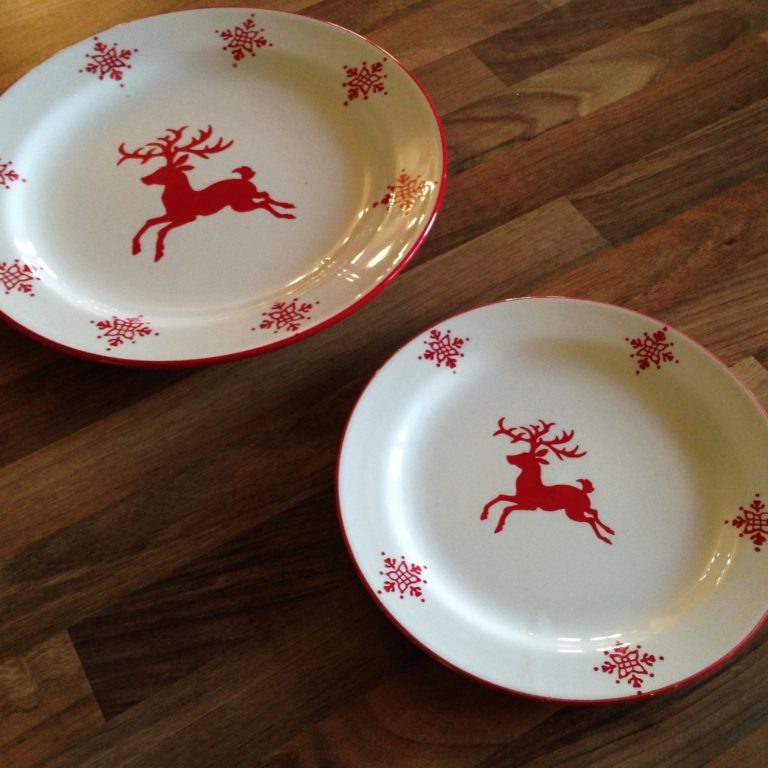 This bowl and plate both have a Christmas pudding theme – although purchased in different shops in different years!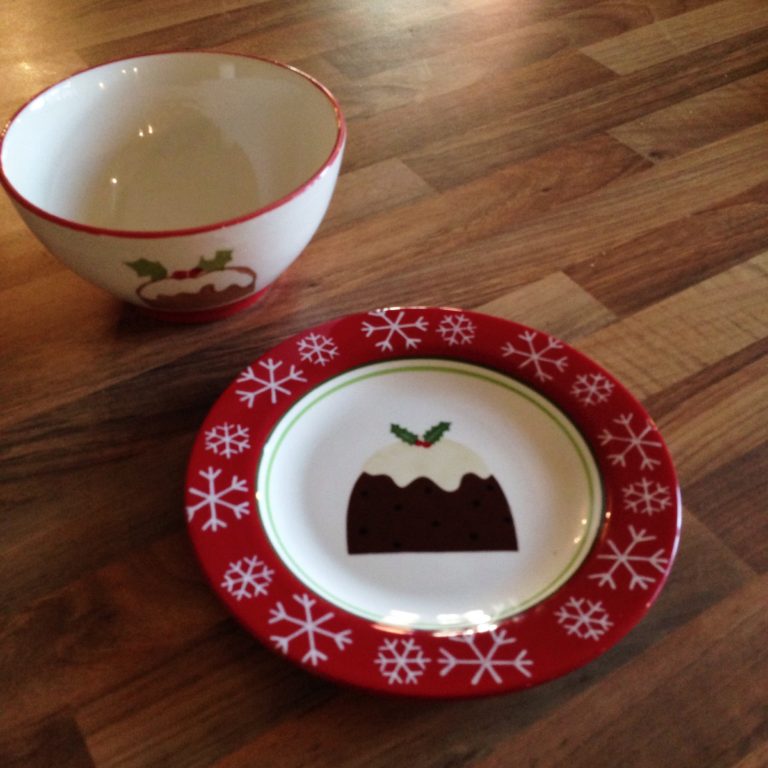 I loved this various shaped plates – all affordable, just a pound or two each
These two were bought together a few years back – "Eat, Drink and Be Merry"
I really fell for this tartan plate (Matalan I think!)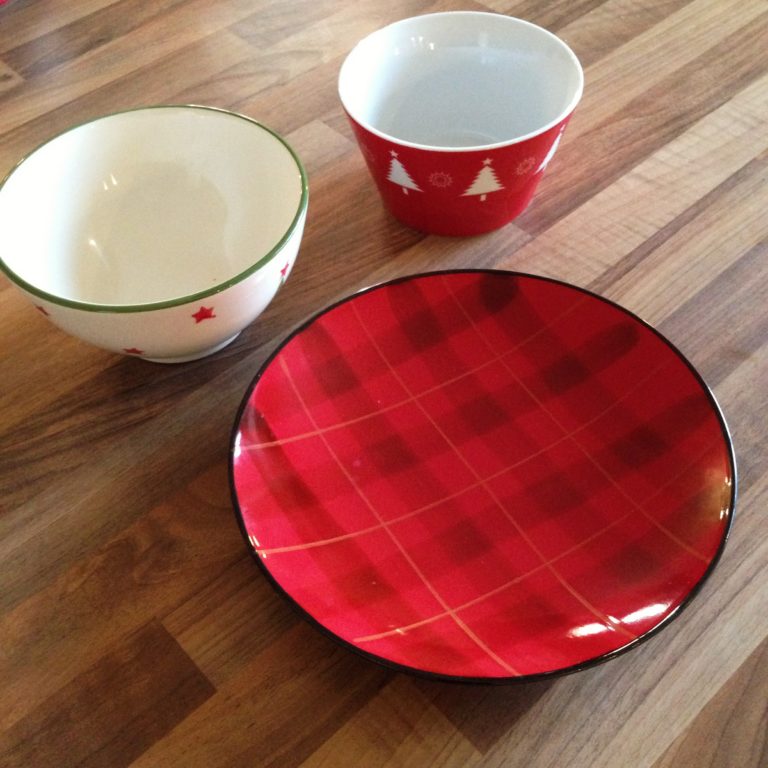 How about a Christmas tree or two?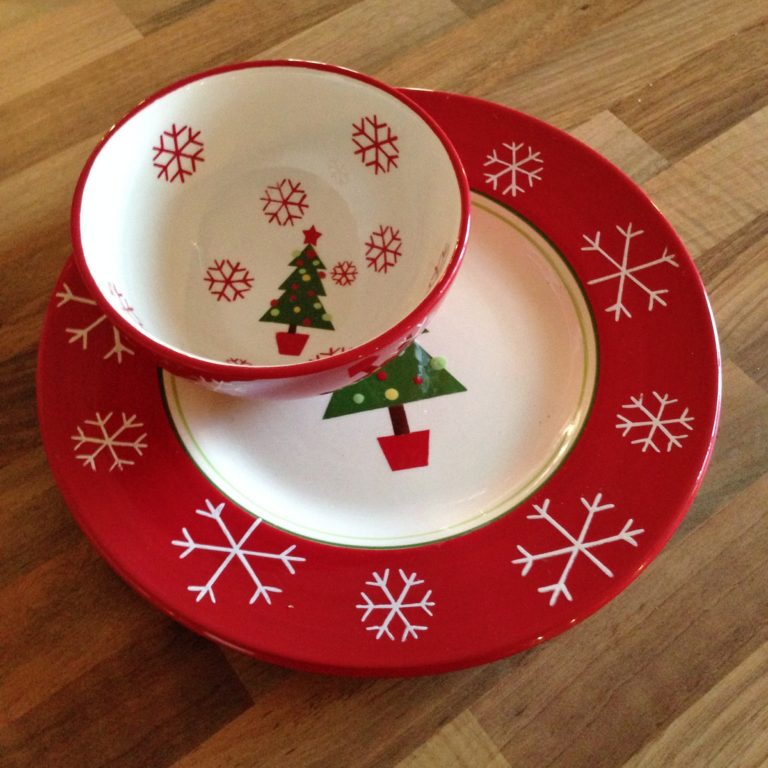 So here are the final collection – do you have a favourite?  Do let me know!