Today I am sharing our hallway decorated for Christmas (aka entryway for some of my American bloggy friends I think!)

I wanted to keep with a neutral pallette, and keep my white twinkly lighted twigs (twinkly lights aren't just for Christmas, I love them ALL year).
I was inspired by Pinterest to add Christmas baubles to my carriage lantern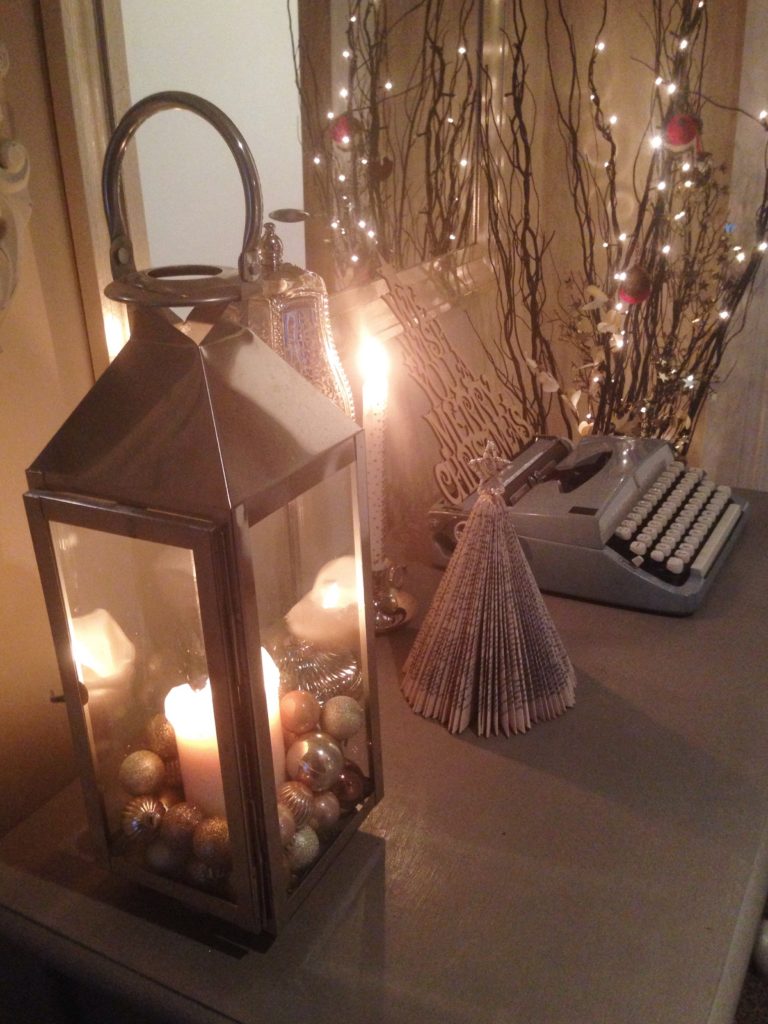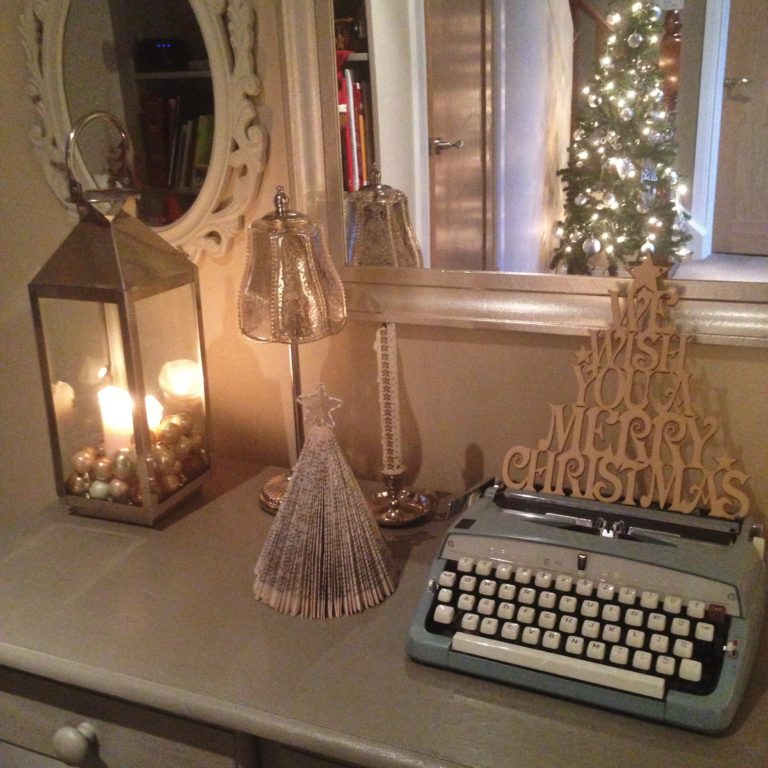 and this vintage-style lamp is a recent addition to our hallway and fits in well with the wall of assorted mirrors. I found it in BHS lighting department – Matilda table-lamp from their Maison Vintage collection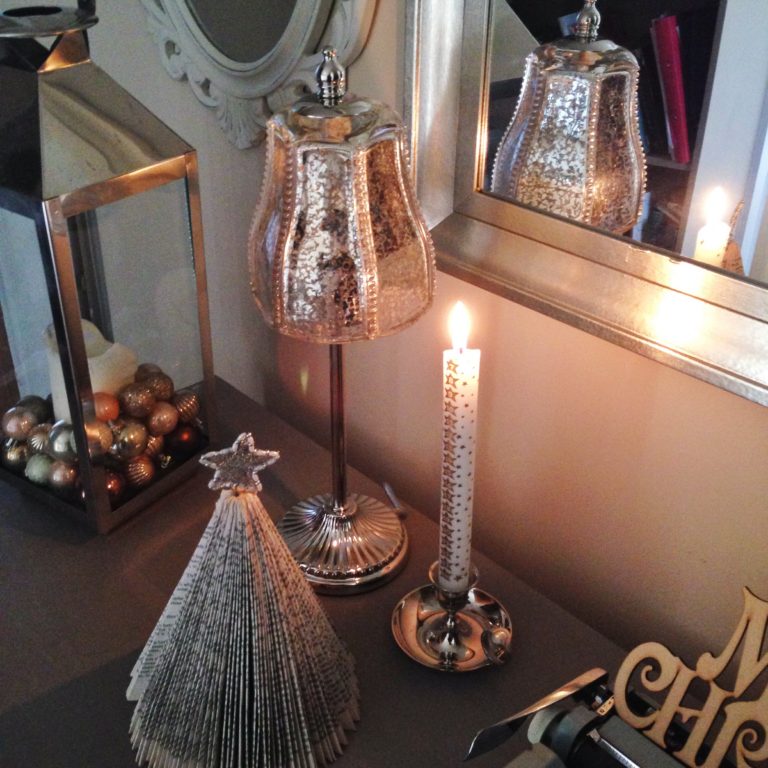 The tree-shaped "we wish you a merry Christmas" I picked up at a recent craft fair in Belfast, and I set it up on the vintage typewriter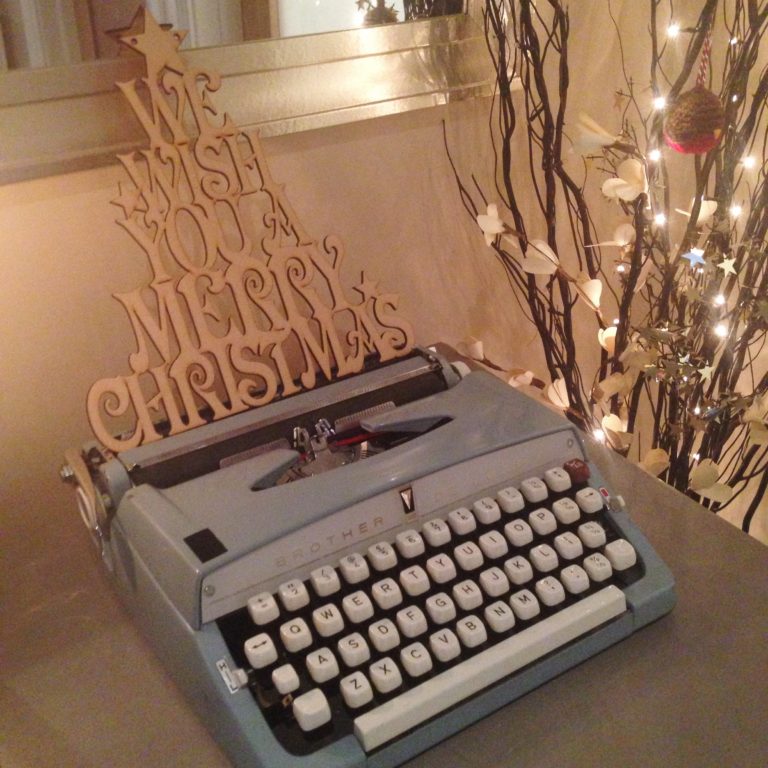 and the Christmas tree made from a paperback book  seemed appropriate to have beside the typewriter!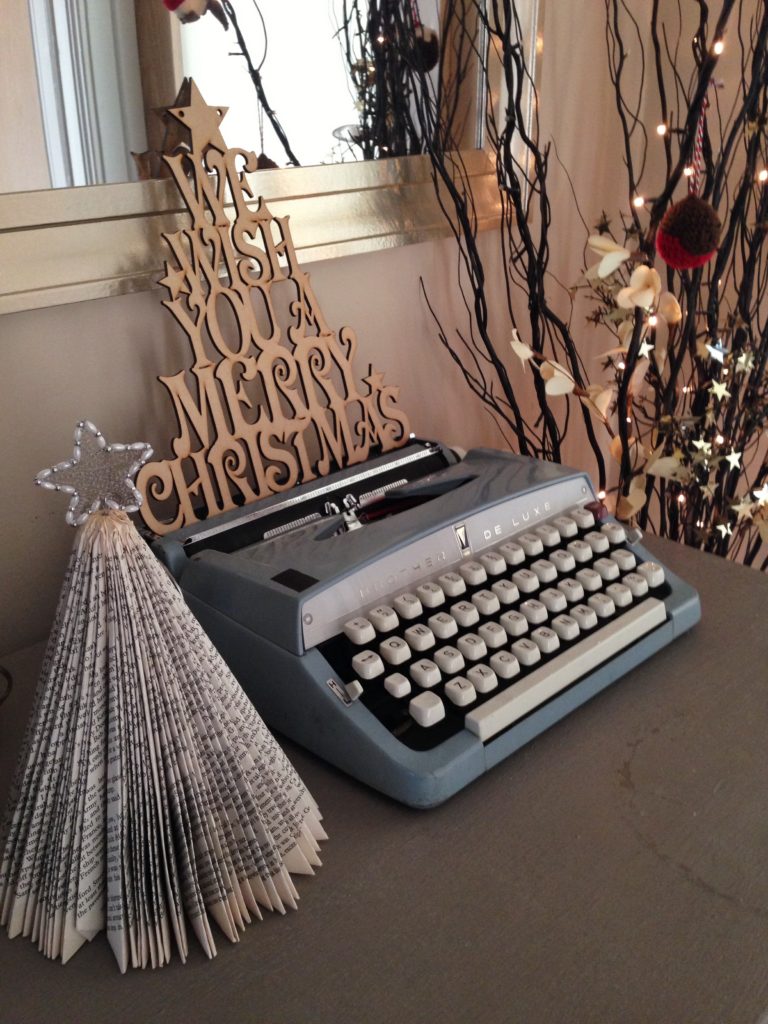 Here is the view from down the hall, near the front door, where this year we have a slimmer tree – decorated primarily with silver ornaments and an assortment of words.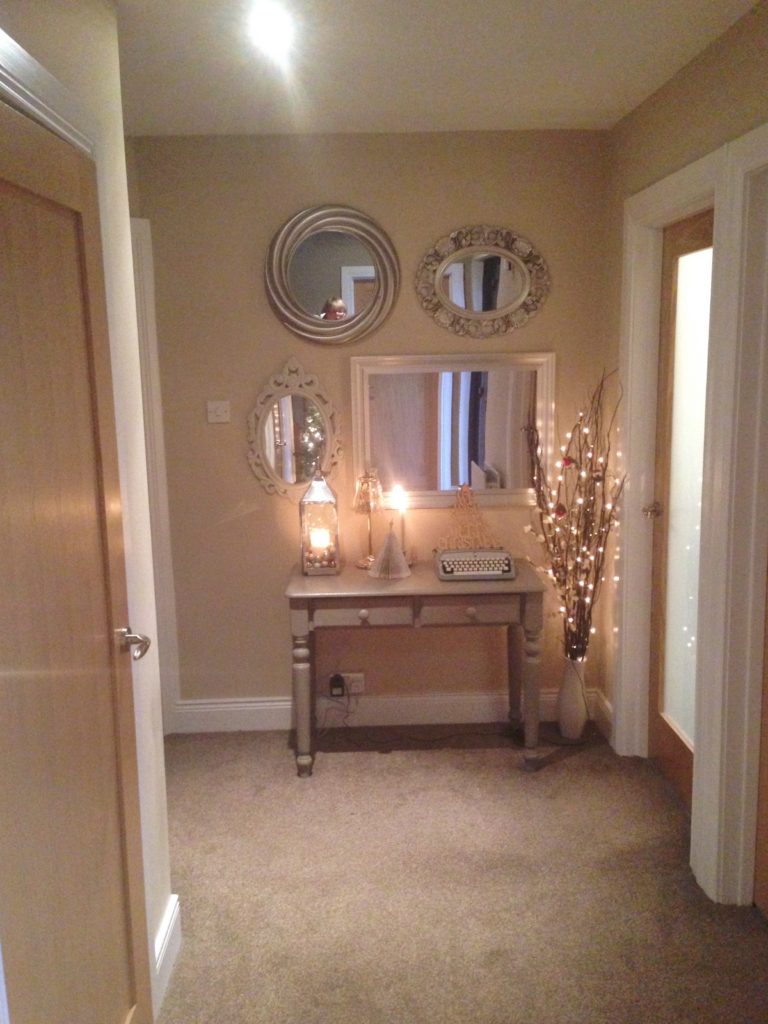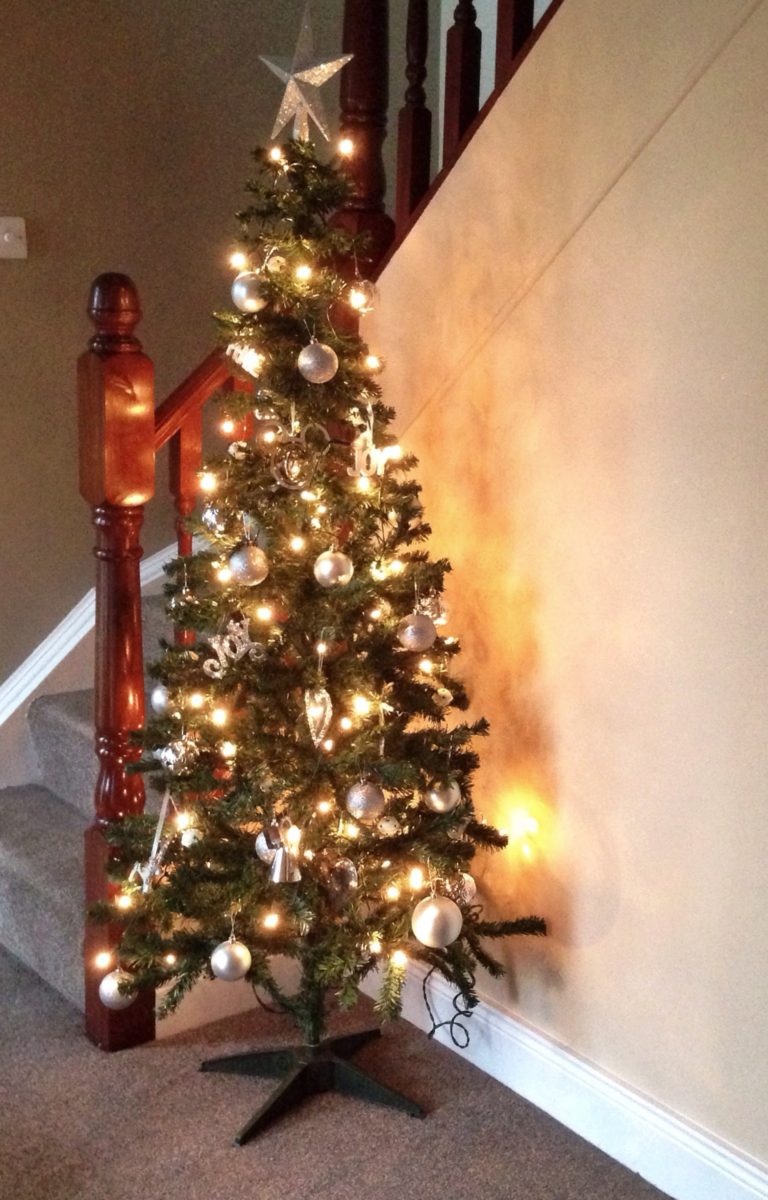 I am really pleased with the overall effect, especially with the carriage lantern/baubles combination.
So there you have it – my hall way decorated for Christmas.
Thanks for visiting my blog – your comments are always welcome!