For a while I have been on the look out for some new red mugs for our cottage near the sea.
Last night, while out clothes shopping with my daughters, I spied these beauties: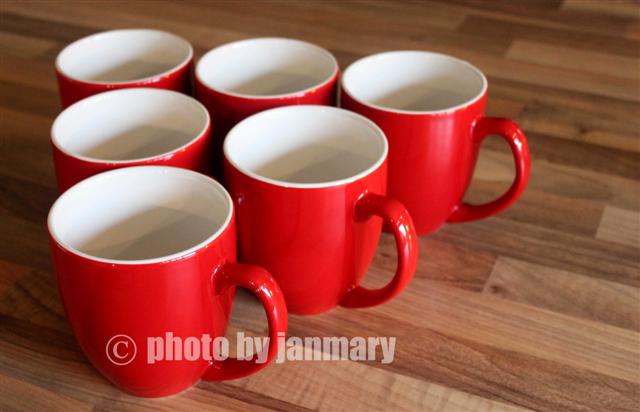 And I loved them even more when I realised they were only 85 pence each (about $1)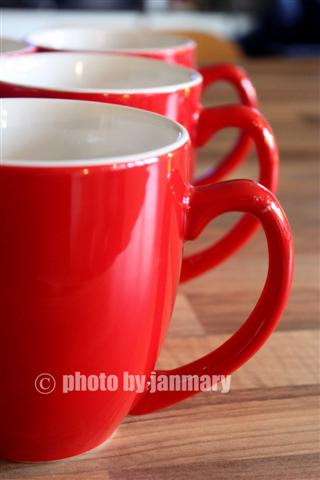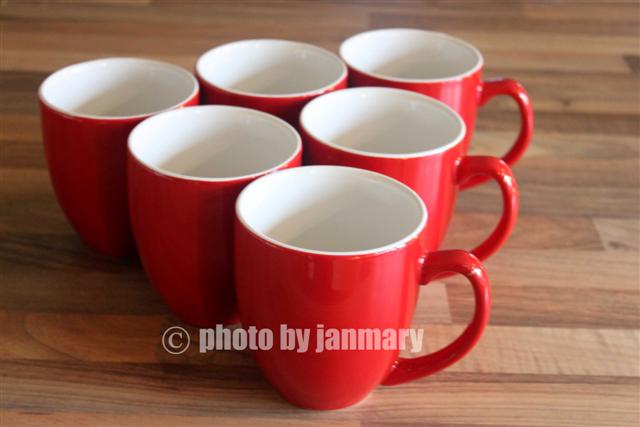 It was a successful evening all round, with everyone finding something they liked which I was prepared to purchase!
So are you a cup or a mug person, or even a beaker?
I'm not a coffee drinker, and for tea I definitely prefer a mug. I don't like saucers, so cups really aren't an option. Confession – the Royal Doulton cups and saucers that match our "good" dinner service are carefully wrapped up and in our attic!
Beakers? – is that a Northern Ireland term? To me a beaker is a fancier china mug, sort of a hybrid between a cup and a mug. Too formal and delicate for me, I prefer my mugs 🙂
So what do YOU use to drink your tea or coffee in?
Finally some Valentine's Day advice from my 6 year old son on how to get someone to fall in love with you:
Step 1 : Be nice
Step 2 : Look nice
Step 3 : Take them out for a nice dinner  (however his opinion of a nice dinner will inevitably include a Happy Meal toy!)
Happy Valentine's Day!