Easy and delicious apple cake recipe – perfect for autumn days. I love cooking or baking with apples, so I'll share this quick easy apple recipe (source of original recipe – Rachel Allen)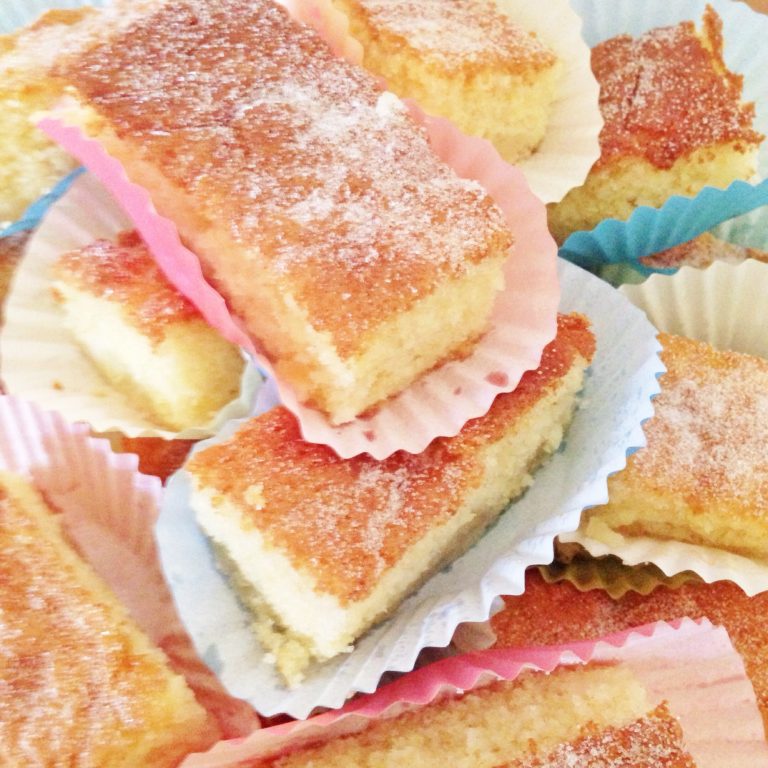 INGREDIENTS
2 eggs
175 g caster sugar, plus extra for sprinkling
1/2 tsp vanilla extract
85 g butter
75 ml milk
125 g plain flour
1/2 tsp ground cinnamon (I'm not such a fan of cinnamon so l left this out)
2 1/4 tsp baking powder
2 cooking apples, peeled, cored and thinly sliced (or chunks!)
METHOD
Preheat the oven to 180 degrees C
Line a square baking tin (8 inch by 8 inch) with baking paper
Whisk eggs, sugar and vanilla extract in a large bowl until thickened enough to leave a trail (took about 5 mins with my electric mixer)
Melt butter and pour into egg mixture (stirring all the time)
Fold in flour, cinnamon and baking powder, mix gently but thoroughly to ensure no lumps
Pour mixture into baking tin
Arrange apple slices over the top of batter – they will sink to bottom during cooking
In my oven I cook for 20-25 mins, checking it after 20 min, and taking out when it is golden brown and well risen
Allow to cool in tin before slicing into squares – enjoy!
Can be served with fresh cream, custard or icecream – but still warm and moist from the oven it's perfect on it's own!
So there you have it – a delicious and easy apple cake recipe.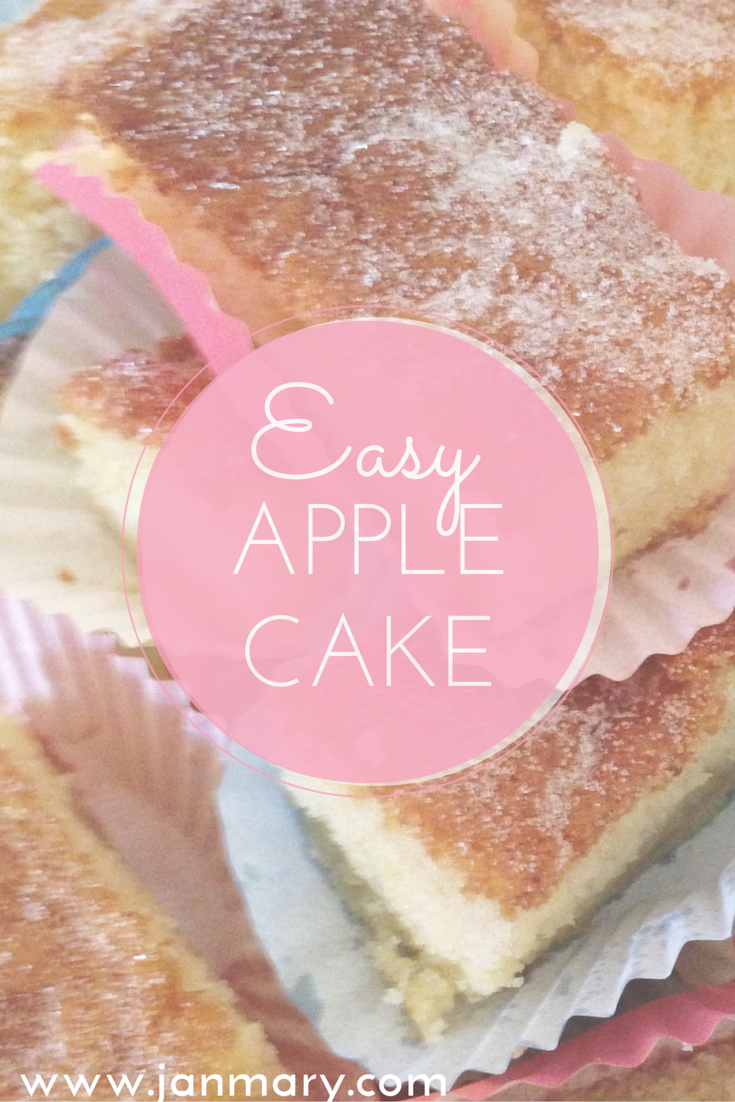 If you enjoyed this recipe, why now follow my Baking Pinterest Board.