A quick and easy hall table makeover in Annie Sloan chalk paint (in the shade French Linen)
A few months back a friend was having a clear-out and was looking rid of a small pine table.
I knew it would be the perfect size for a lamp table just inside our front door.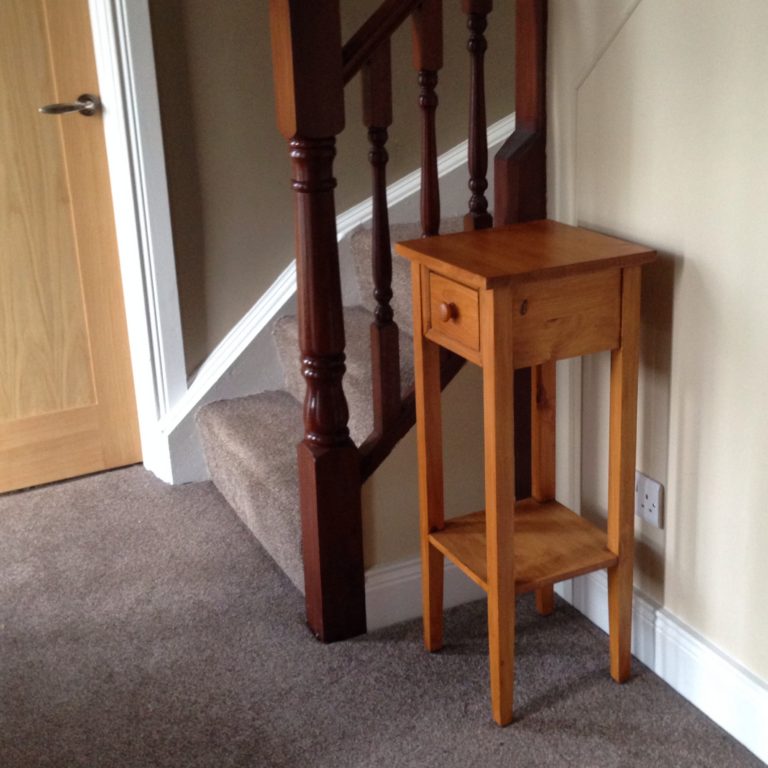 I painted it a while back, and last month finally found the perfect table lamp for it, but only now am I sharing it (now that Christmas is packed away for another 11 months!) . Here is the lamp in December, I found it in BHS and was just what I was looking for.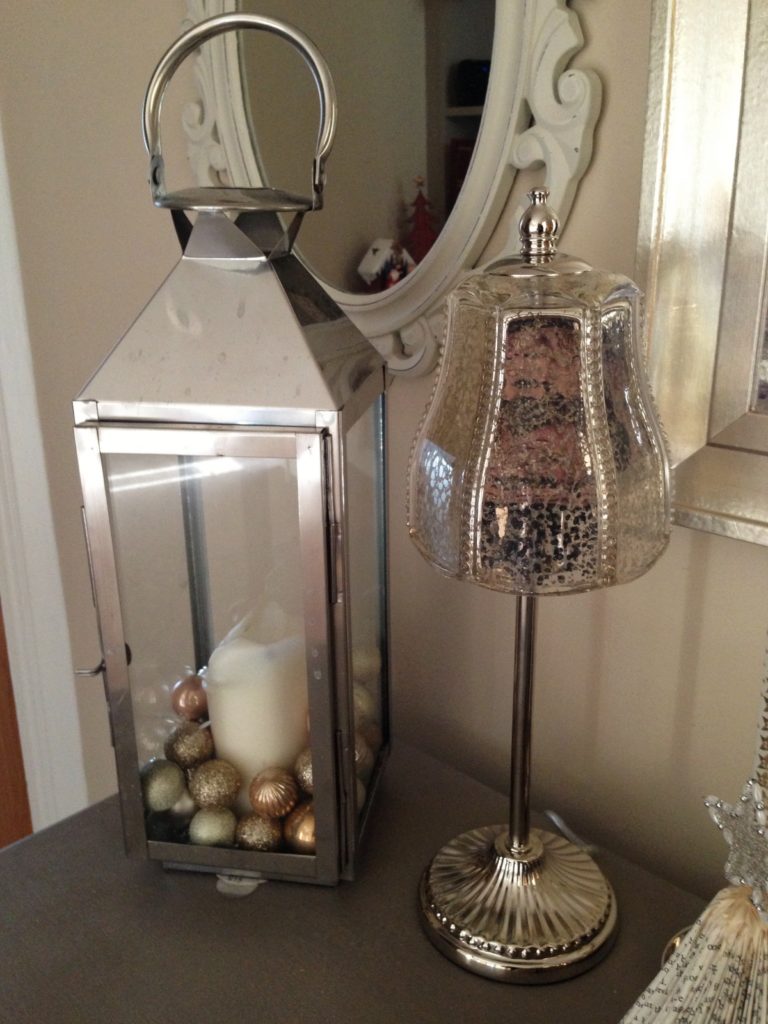 As with all Annie Sloan chalk paint – no sanding or priming required – just slap on the paint!
We have already used Annie Sloan's chalk paint at the other end of our hall (that makes it sound longer than it actually is!)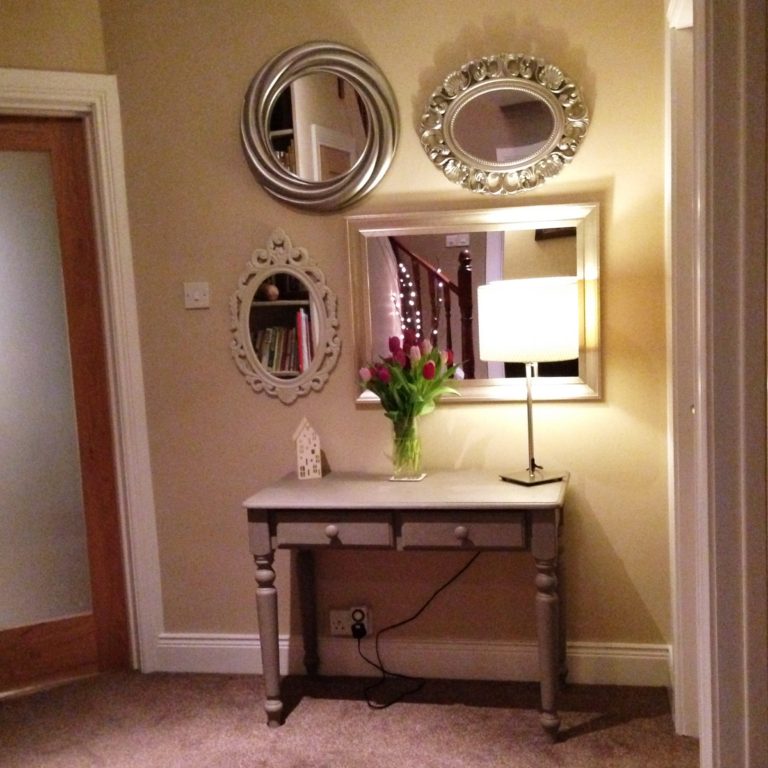 and for some shiny pine up at our cottage too – when I tackled a pine bookcase
Of course having now met the Queen of Chalk Paint, Annie Sloan, and she has such great taste in handcrafted jewellery (she chose one of my pearl hand-crocheted cuff bracelets)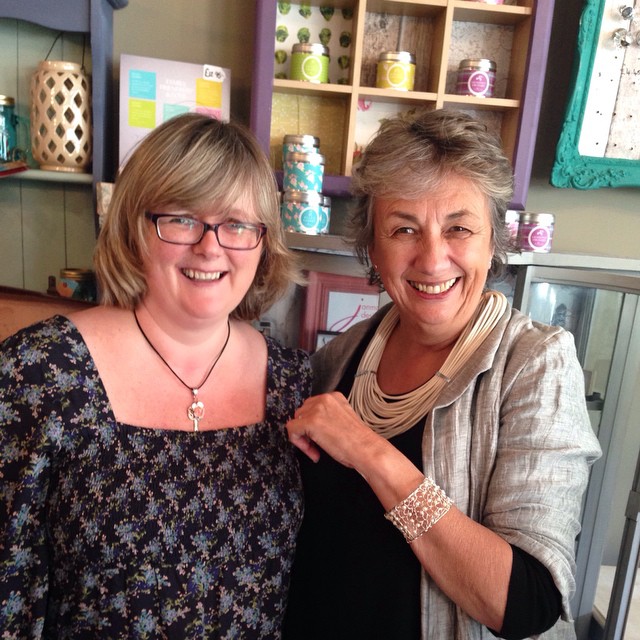 I may be slightly biased, but I do love using the paint – quick and easy, but with consistently impressive results!
Do you have a piece of furniture you could makeover with chalk paint?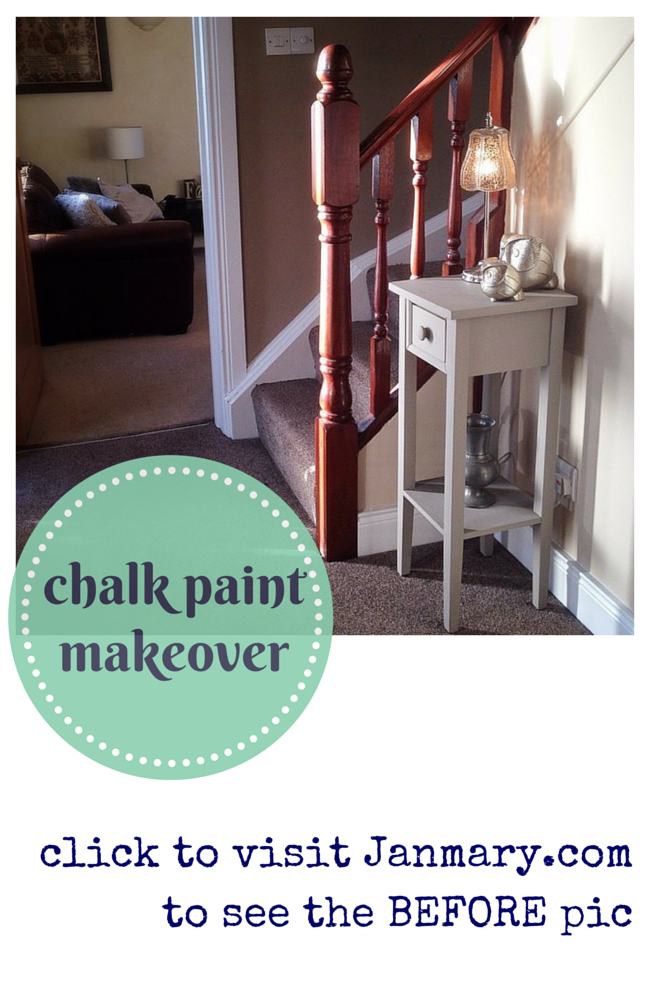 Do share!