We opted to spend part of February half term on a 3 day trip to Edinburgh. Having two daughters now studying at University in Scotland, we seem to be spending more and more time there, and had yet to spend any significant time in Edinburgh.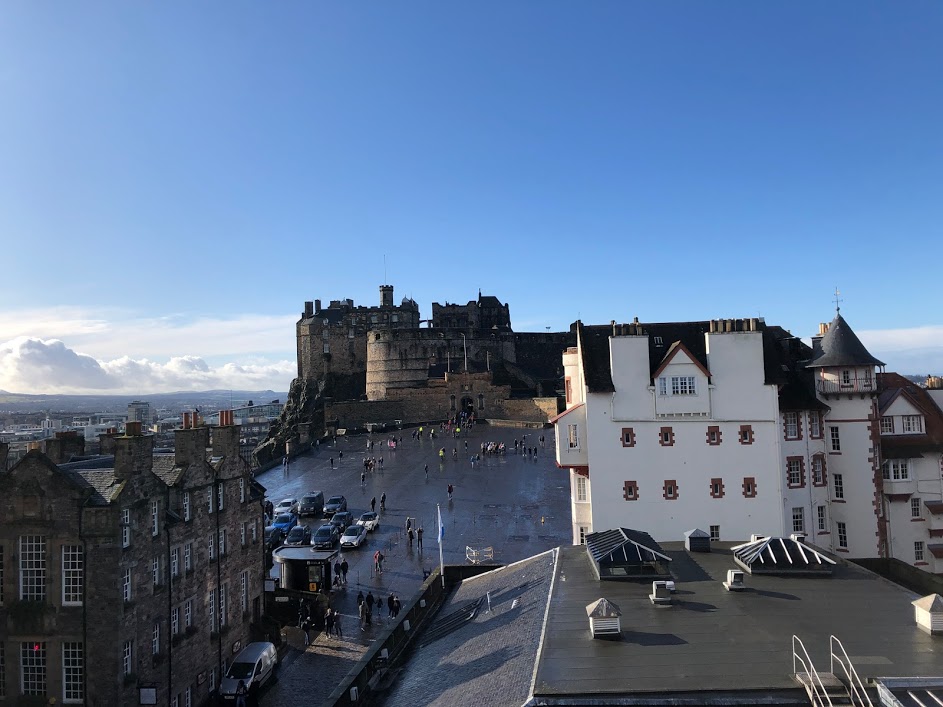 Day 1
We took the first Easyjet flight of the morning from Belfast International Airport to Edinburgh to make the most of our first day. We opted to take the tram in from the airport straight to Princess Street. Very straightforward and easy to use.
We had booked Fraser Suites in Giles Street, Edinburgh and it was the perfect location for us in the Old Town, near St Giles Cathedral and just a few minutes from both Edinburgh Castle and Princess Street / Waverley Station.
As always we used Booking.com …. I find it the easiest way to narrow down search for accomodation, especially when looking for a room with additional facilities (separate living room, kitchen facilities etc)
Following our early flight we were at our hotel just after 10am so were very glad to be able to safely store our luggage until our room was ready. As recommended by the hotel reception we headed to Southern Cross Cafe for a very welcome, tasty, filling breakfast.
With still some time to spare before our room was available, we headed up to the Camera Obscura & World of Illusions …. a short but bitterly cold wait outside for tickets (would definitely recommend buying them ahead of time and being able to skip this queue!) we were inside.
There were 5 floors of exhibits – very hands-on and lots of fun for all ages. Some parts were a bit busier/hectic than others but it was half term. On the top floor there were wonderful (chilly) views over Edinburgh, and the chance to view the Camera Obscura presentation. Our guide, Scott, was very entertaining and informative, and this was probably a highlight of the trip for my son. The weather changed quickly from snow to blue skies as you can see from the 2 photos of our view of the Edinburgh Castle …… the photos were taken about 20 minutes apart!
By the time we had finished the exhibitions it was starting to snow again, so we were glad to return to the Fraser Suites, retreive our luggage and find our room.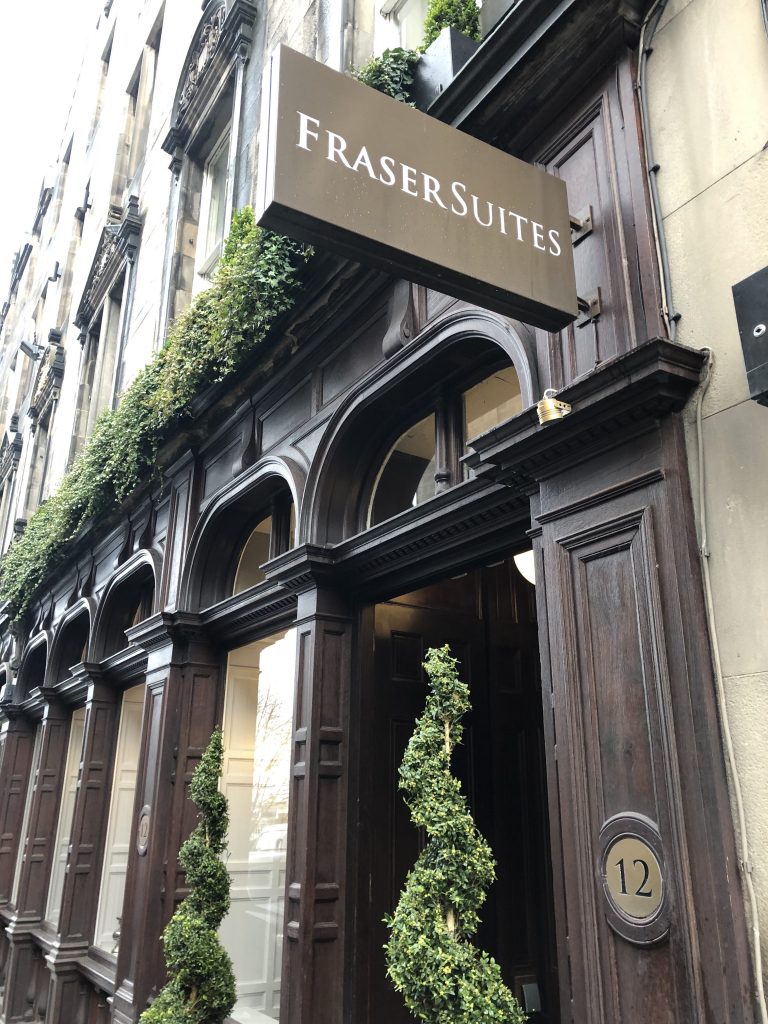 We were on the top (7th) floor and the views were wonderful looking over Princess Street and the Scott monument, however word of warning, the lift only went to the 6th floor! We specifically choose a one bedroom suite for our family of 3 so our son could use the sofa bed in the living room. There was a large bath/shower, and a microwave, stove, fridge and even a dishwasher. Very comfortable bed too!
On our first evening we chose to go to Bread Meets Bread as we had really enjoyed our visit there when we were in Glasgow last year. It did not disappoint, especially the maple bacon sweet potato fries!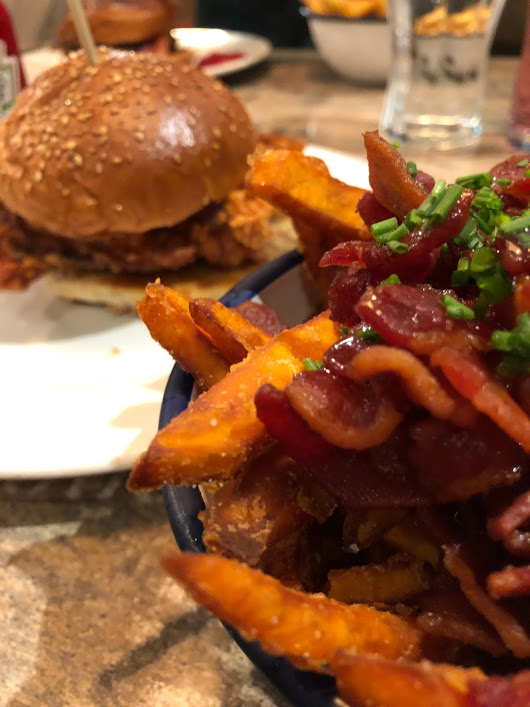 Day 2
After breakfast in our room (following a trip to Sainsburys on our way home the previous evening) my husband and son headed off to the National Museum of Scotland which they said they were very impressed by.
I opted to head off for some shopping/exploring instead. My favourite street in all of Edinburgh has to be Victoria Road, and it provided me with many photo opportunities during our stay, as it was only a couple of minutes from where we were staying. Some lovely shops, and pretty no matter what the time of day!
It also proved to be a great place to eat, having had both lunch (hog roast sandwich from Oink) and dinner (chips and a deep fried Mars bar from Berties Fish and Chips)
We treated ourselved to tickets to the Lion King musical at the Edinburgh Playhouse. The music and especially the costumes were outstanding, if you have the opportunity to go you really should.
Day 3
Today was the day we planned to spend with our daughters, one daughter made it by lunch time (despite lots of train delays).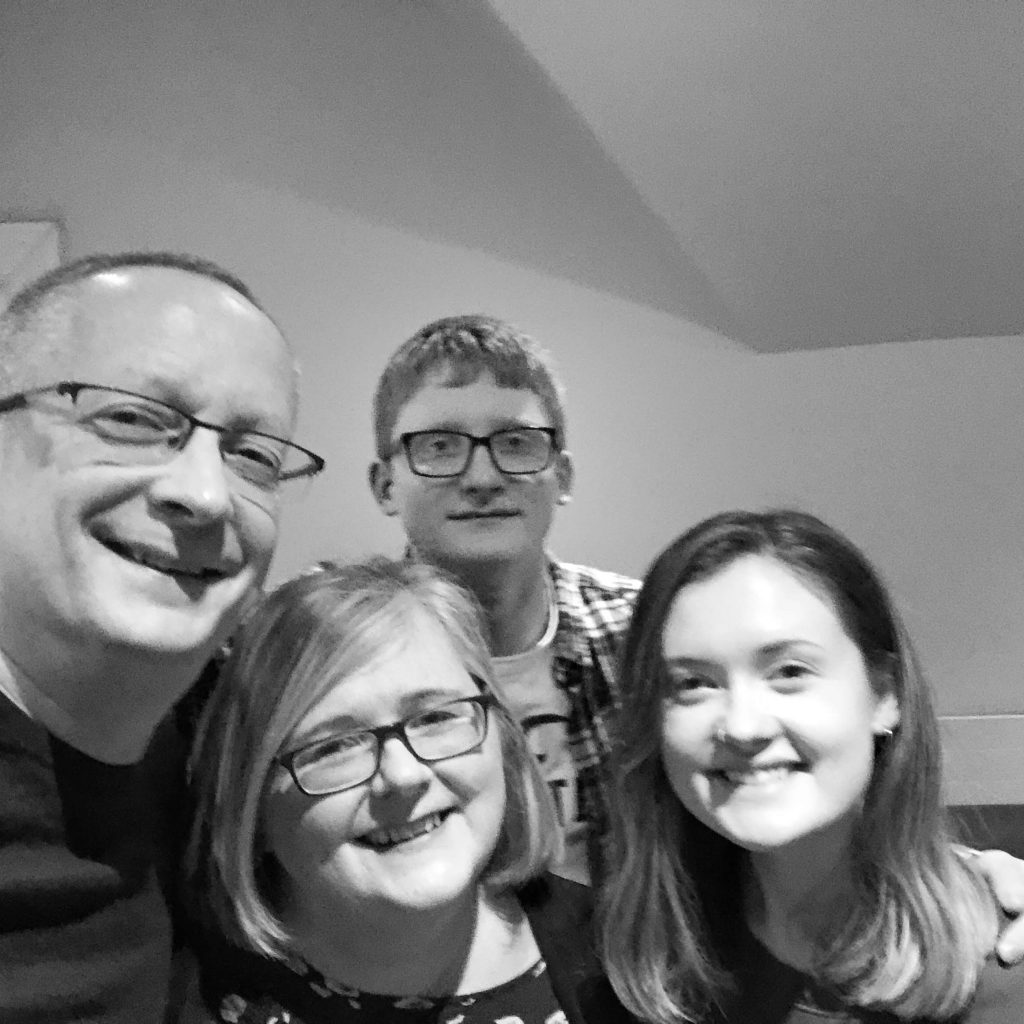 It involved another visit to Victoria Road, and to my son's delight a visit to the nearby Mr Woods Fossil shop. Amid the sleet I made it to Vennel for a sleety view of Edinburgh Castle …. would love to return in some warm sunshine!
Later in the day, everyone managed to get their train to Edinburgh and we had a lovely meal in Byron and we all returned to our suite for a warming cuppa before it was time for goodbyes.
Day 4
I know I called this a 3 day trip but we got up so early to travel home on the last day I didn't count day 4!
We got up at 5.30am, got a taxi at 6am, got the first flight from Edinburgh back to Belfast, and we were home by 10am!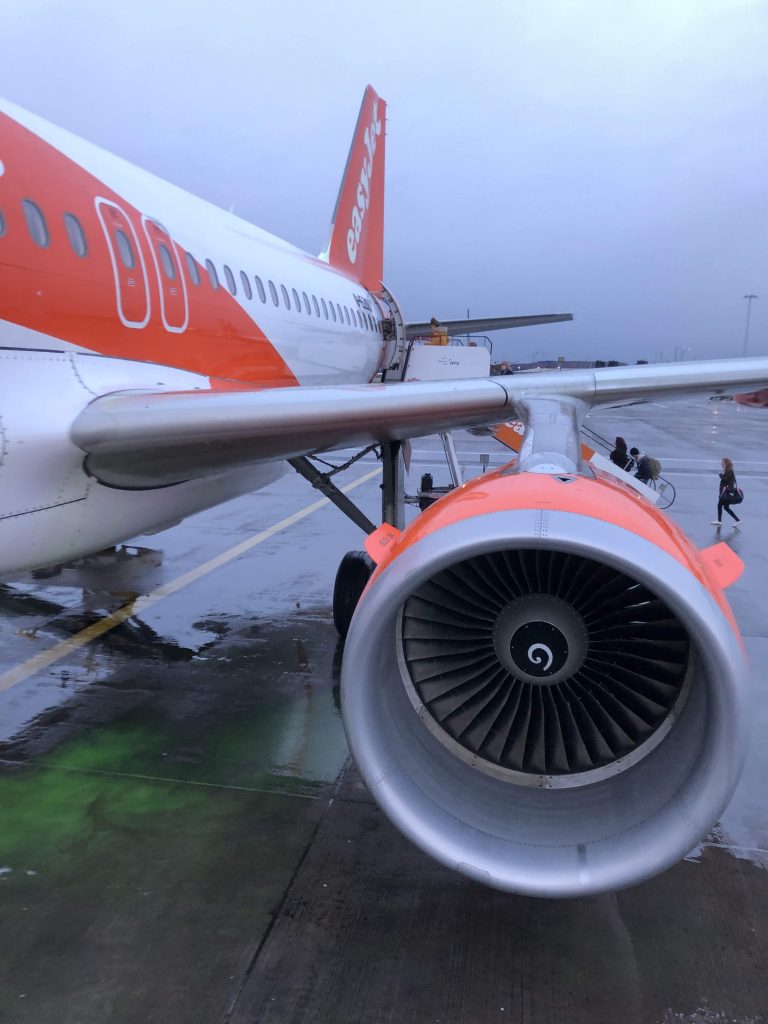 We packed plenty in to our short trip, and definitely look forward to returning and exploring more of this beautiful city.