With lock-down continuing I have a bit more time to cook and bake, but sometimes more limited ingredients in the cupboard.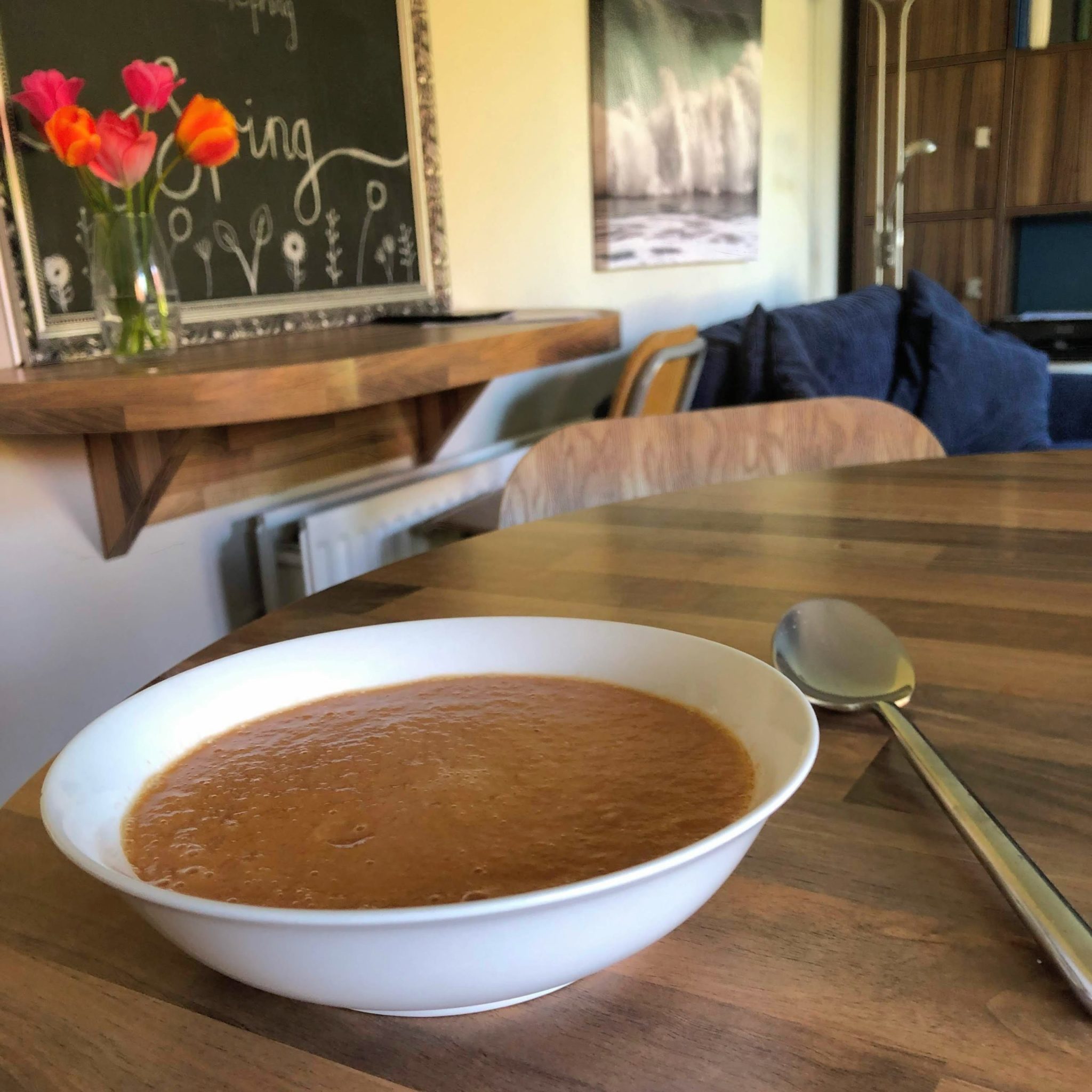 This tasty soup only has a few basic ingredients so I am sharing it here.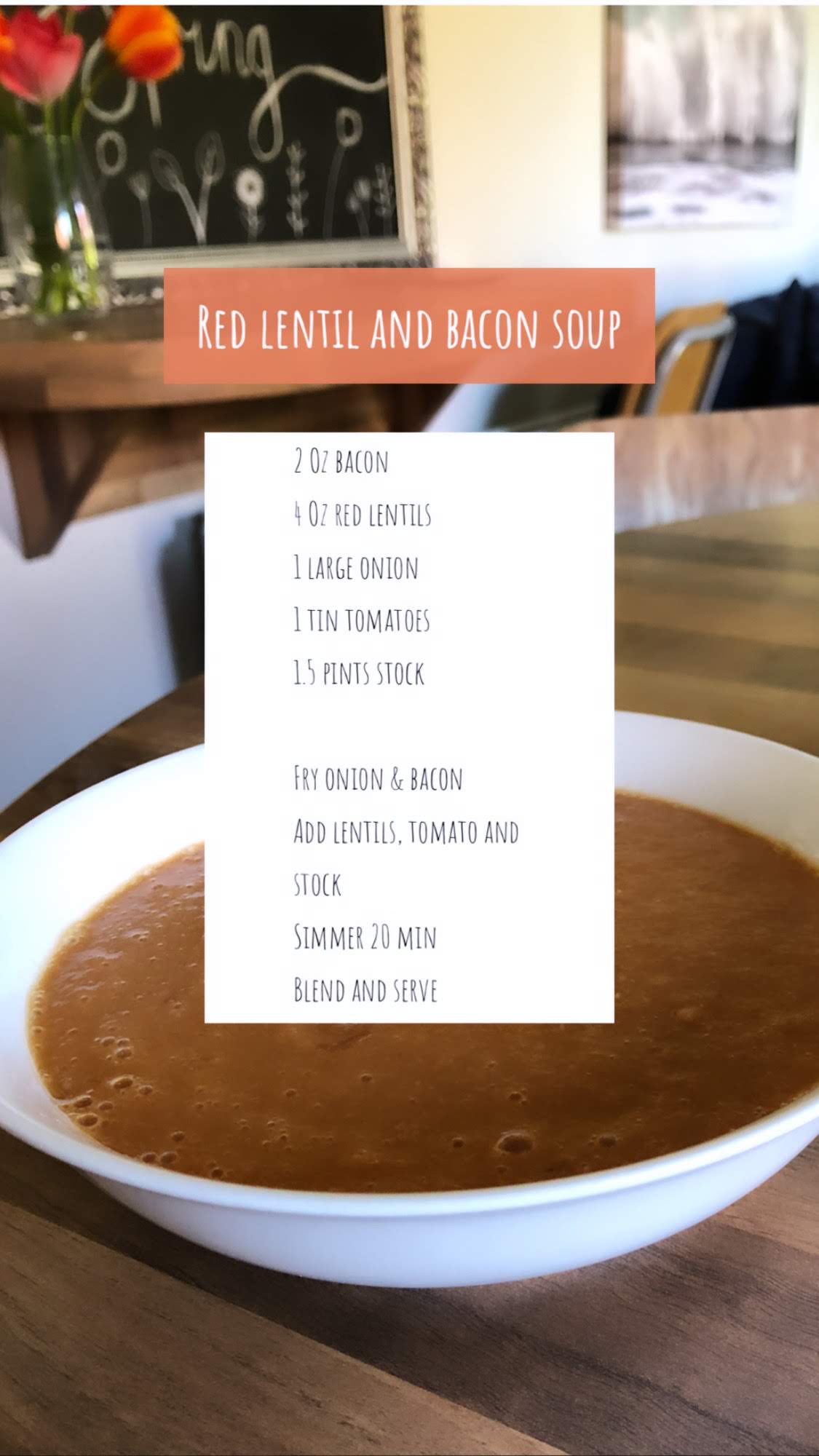 Ingredients
2oz bacon
4 oz red lentils
1 large onion
1 tin tomatoes
1.5 pints stock (See note below)
Method
Chop onion and fry with bacon
Add lentils, stock and tinned tomatoes (see note below about stock)
Simmer for 20 minutes
Blend in a liquidiser or food processor
Enjoy the soup, and let me know if you make it!
For more of my favourite recipes click here
NOTE – I used fresh chicken stock as we had roast chicken the previous day. I made the stock that night by just bringing the chicken bones covered with water to the boil. Add in some onion and a few random carrots and simmer for an hour, strain and tada- you have stock.
However do point out to your husband that it IS stock as one evening he helpfully washed my precious stock down the sink to wash the pyrex jug it was in! I have forgiven him …. obviously just not quite forgotten it yet.