Easy After Eight cheesecake recipe, quick and delicious – what more could you want from a cheesecake recipe!
I've been making this cheesecake for years ….. and it is so easy and foolproof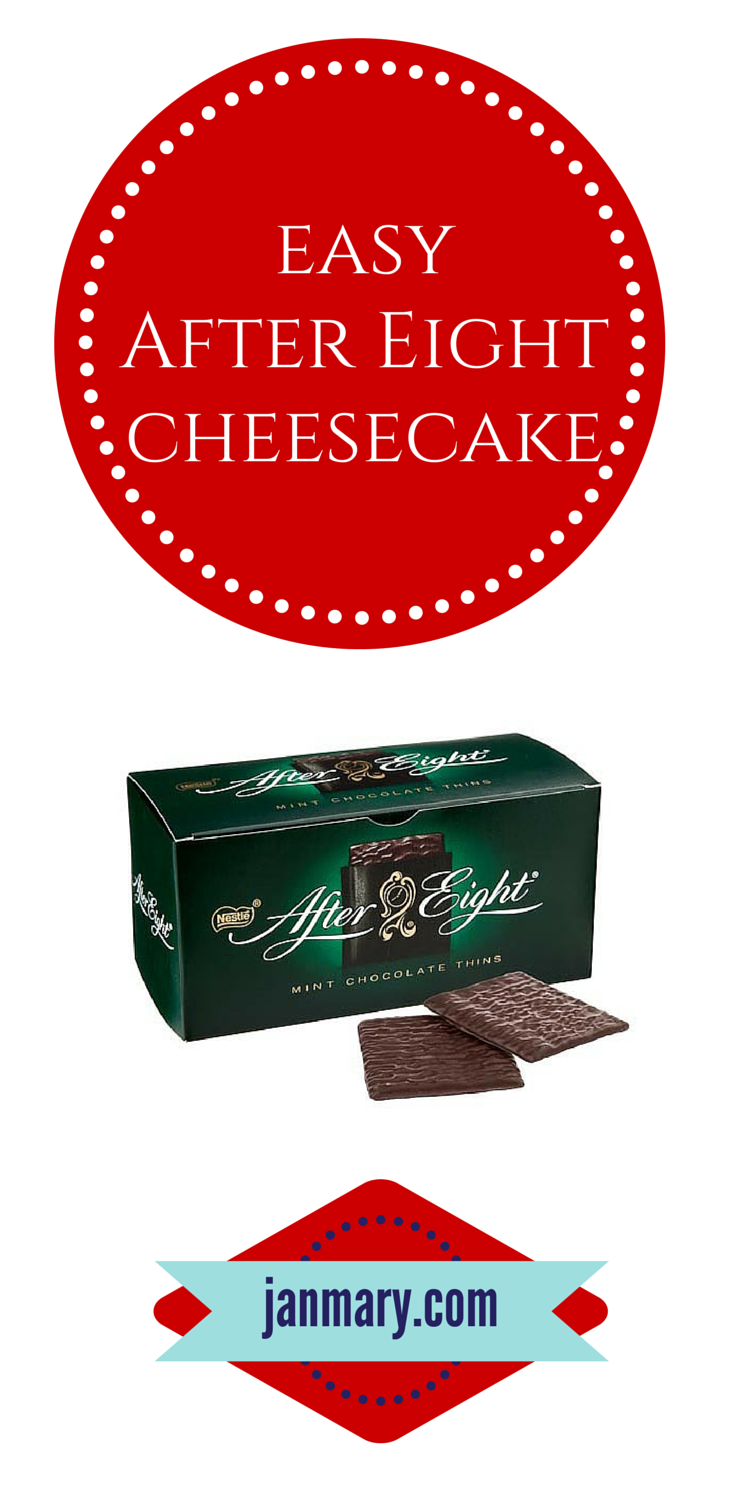 For the base –
200g crushed digestive biscuits
75g melted butter
For the topping –
225g full fat philadelphia cream cheese
125 g icing sugar
250 ml whipping cream.
Crush digestive biscuits, mix in melted butter, press into the bottom of a loose-bottomed spring clip tin
Chill in fridge until required
Beat sugar and cream cheese together
Whip cream and fold in to sugar/cream mixture
Spread mixture over crumb base and chill.
Melt a large box of After Eights (after sampling one just to ensure the quality!) in microwave, then stir in a couple of tablespoons of boiling water to create a smooth runny liquid.
Drizzle the After Eight mixture over the top of the cheesecake.
Return to fridge until the After Eight mixture has hardened.
Remove from loose bottomed tin, serve and enjoy 🙂
A photo will follow after the next time I make it!
What is your favourite flavour of cheesecake?
For more favourite recipes, check out the other bloggers taking part in the Daily Blogging Challenge for the month of May …… we are nearly at the end, can't quite believe I have made it this far!!!
Tomorrow I head to ROME with my husband to celebrate our 20th wedding anniversary, but planning to schedule the rest of the posts for the challenge.