I was contacted recently by Photowall, a Swedish company which offers custom wallpapers, prints and canvas art, with free shipping to the UK. Keep reading ….. there is an offer code for you at the end of this post!
I was invited to select a product from their online shop, order the item and share my experiences (although all opinions expressed are entirely my own)
My biggest challenge was choosing which image to order ….. so many to choose from, both illustrations and photographs, each can come in a variety of sizes, frames and finishes.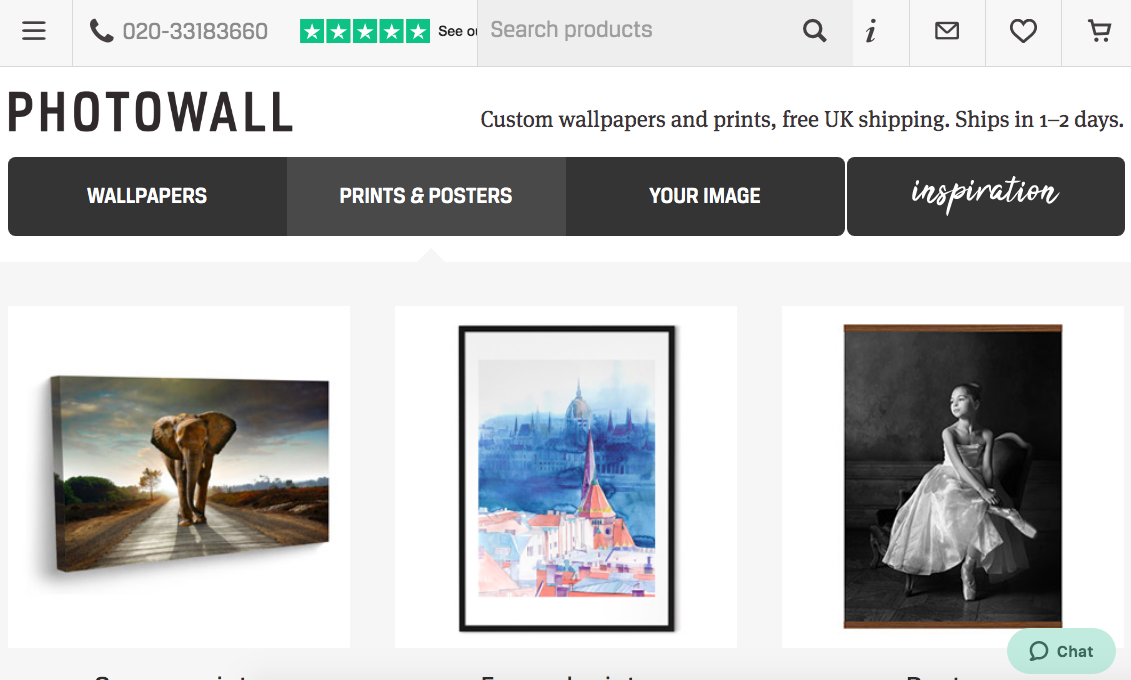 As I wanted to use the artwork for our cottage near the north coast of Northern Ireland I thought I would see if there was something local available. I knew I had found the one when I came across this image the Dark Hedges which is less than 10 miles from our cottage. We knew of this beautiful avenue of old trees way before Game of Thrones and other movies used it as a back drop and it has always been a favourite place to photograph.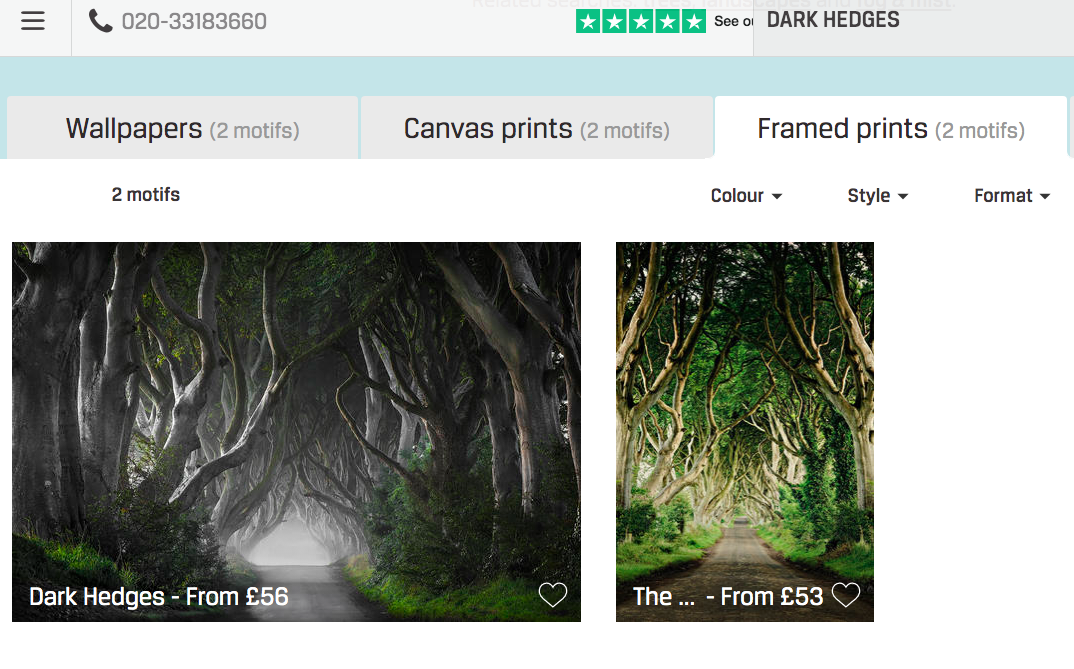 We chose the image on the right – now the next decision – wallpaper, canvas, framed print or poster?….. we opted for a framed print.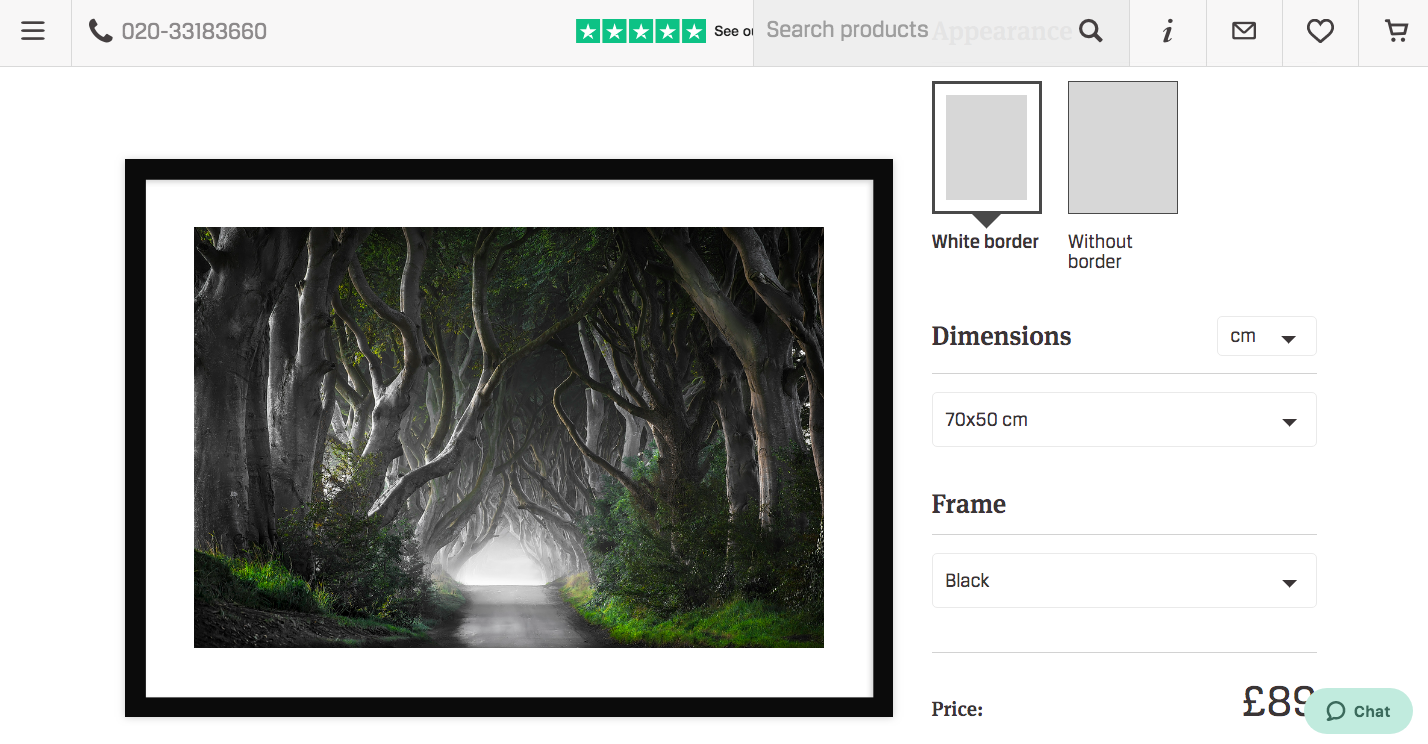 We then had the option to choose the dimensions, whether we wanted a border or not, as well as the colour of the frame.
The website shows your print in a variety of room settings to help judge the scale and size.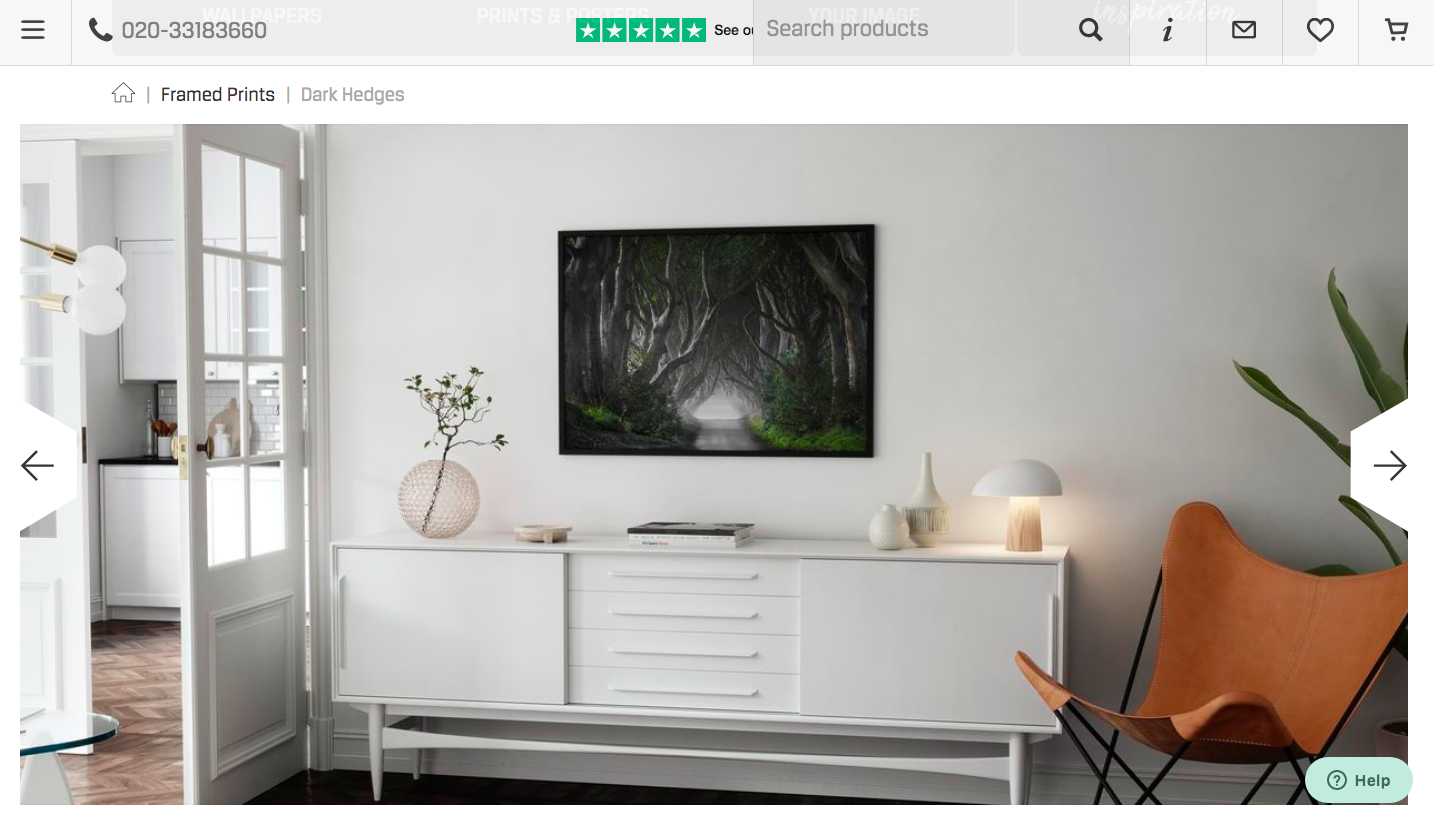 The print arrived withing just a few days, well wrapped and protected. We were very impressed by the quality of the image, and the frame. My husband left it up at our cottage just before the lockdown, but I have yet to see it hanging on the wall, and unable to photograph it. I have been assured it looks very well!
Why not have a look at their website www.photowall.co.uk and see which design you would choose. I loved this one for a bedroom…..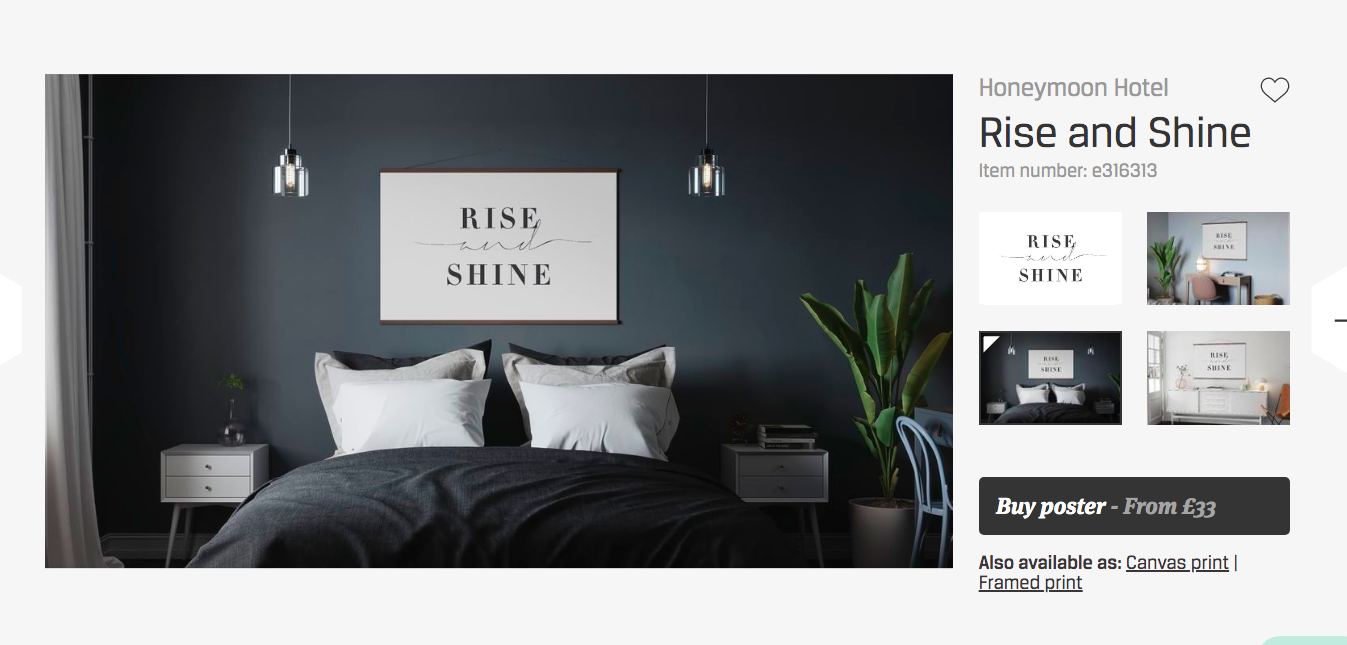 Tempted by this Paris sketch – lovely reminder of past holidays
How cute would this jungle print be in a little boy's room?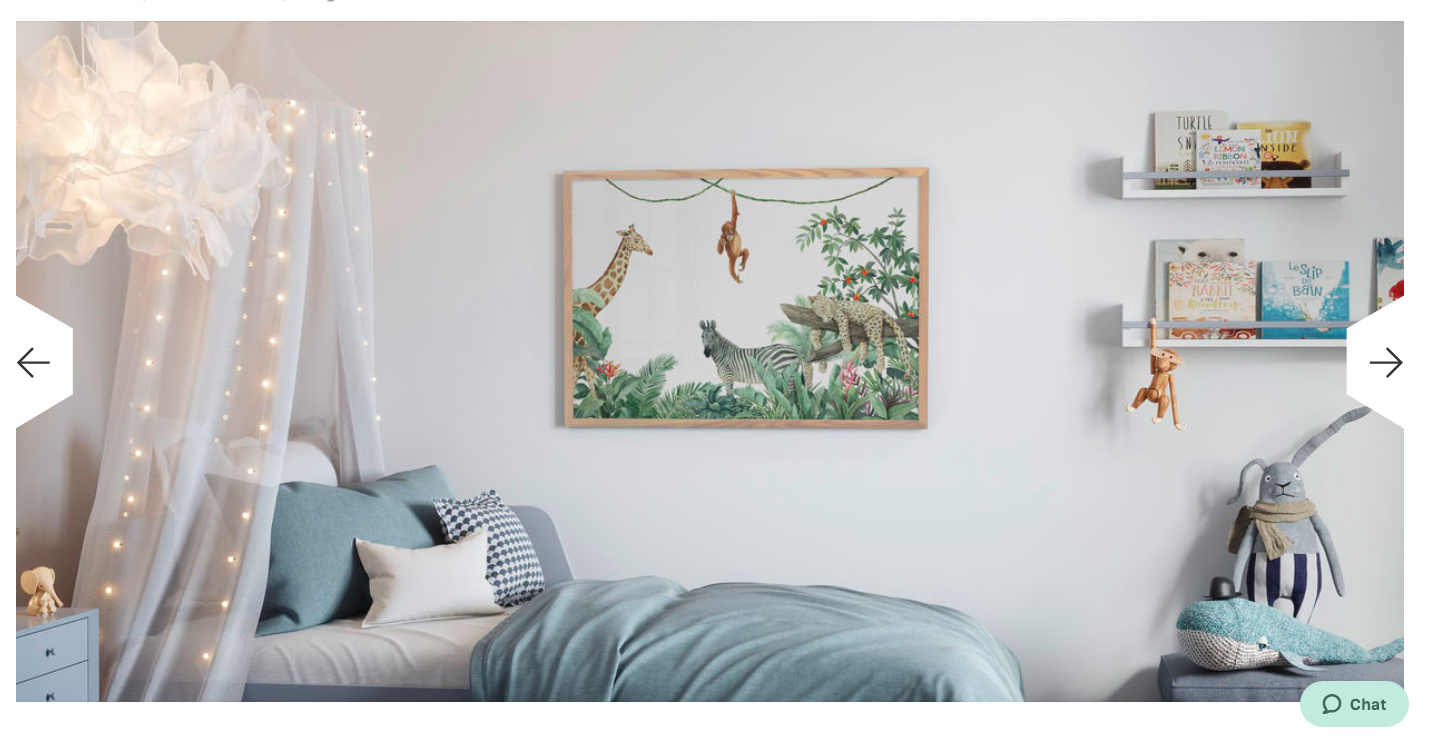 If you would like to order your own wallpaper, poster, canvas or print, then use this code : janmary2021 to get 25% off your order. Offer valid until 23 May 2020, and can be used as often as you wish. Please note I will receive a small commission if this discount code is used.
Thanks to Photowall.co.uk for the opportunity to try out the ordering experience and also thank you for the discount code for my bloggy reader friends.
So what image would you choose? Why not let me know x