I was given the opportunity by Tesco NI to receive some local food and drink to create a picnic.
Here is the delicious spread I received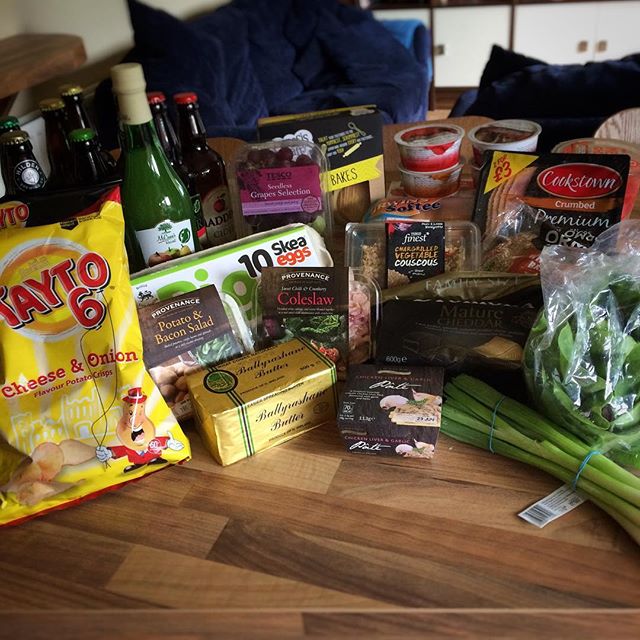 including Skea eggs, Dromona cheddar, Ballyrashane butter
scallions (maybe in your houses they are spring onions but here they are scallions) and lettuce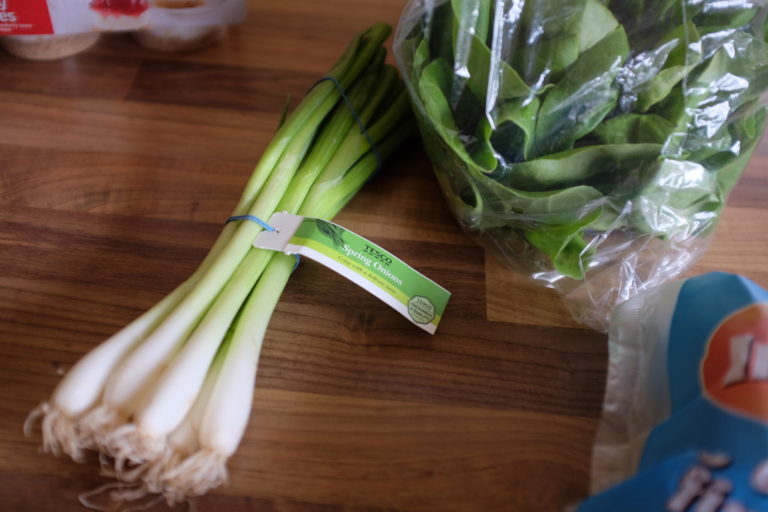 a selection of prepared salads, pate and ham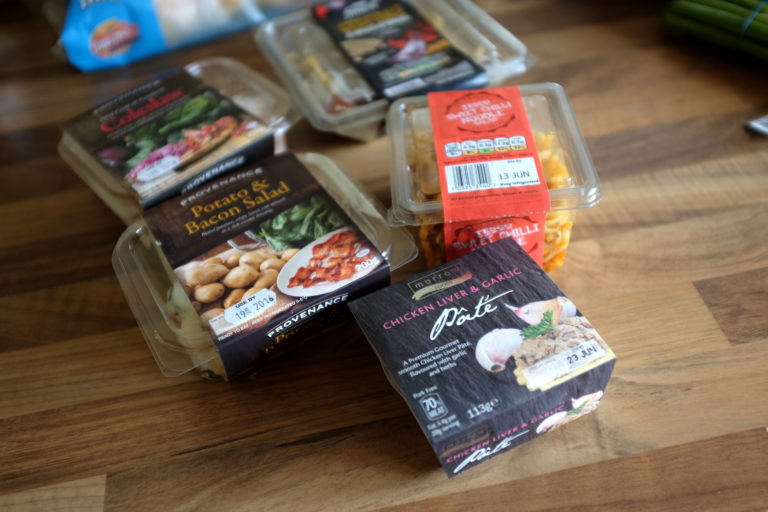 some Irwins soft rolls, Ormo wheaten bread and Genesis lemon bakes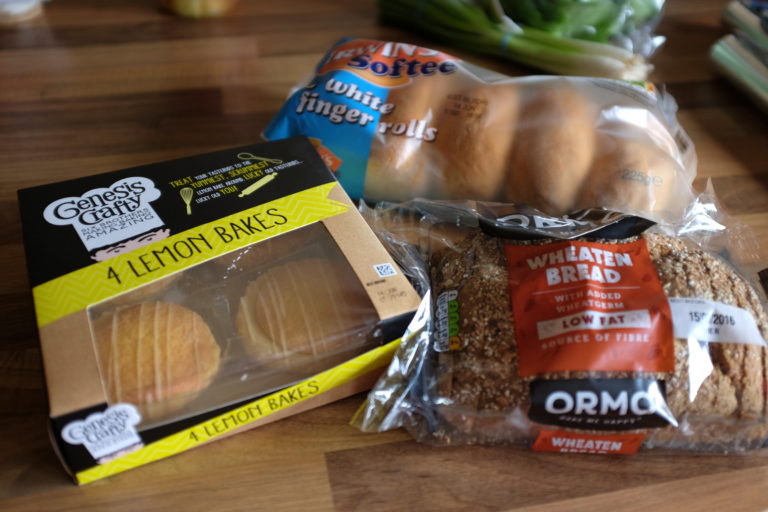 local fruit juice, cider and beer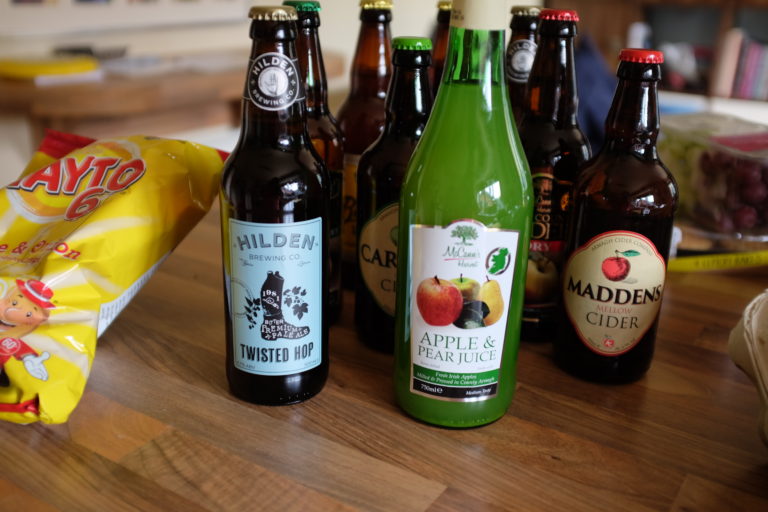 crisps – Tayto of course!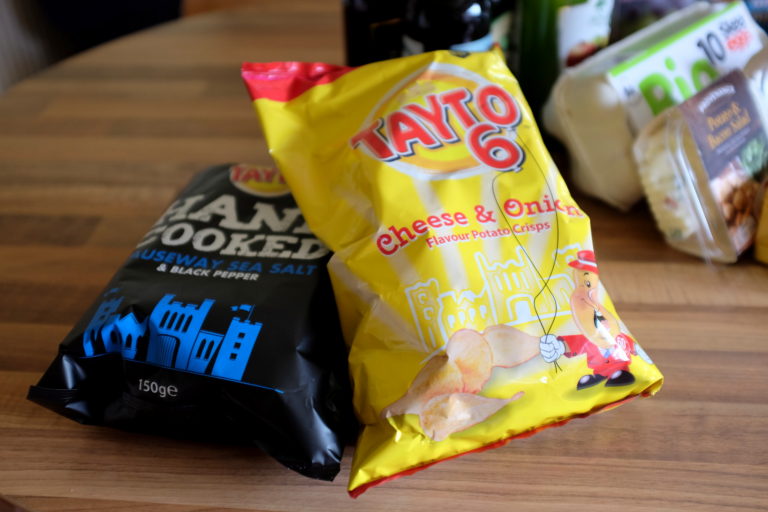 and desserts from Dale Farm and Clandeboye yoghurts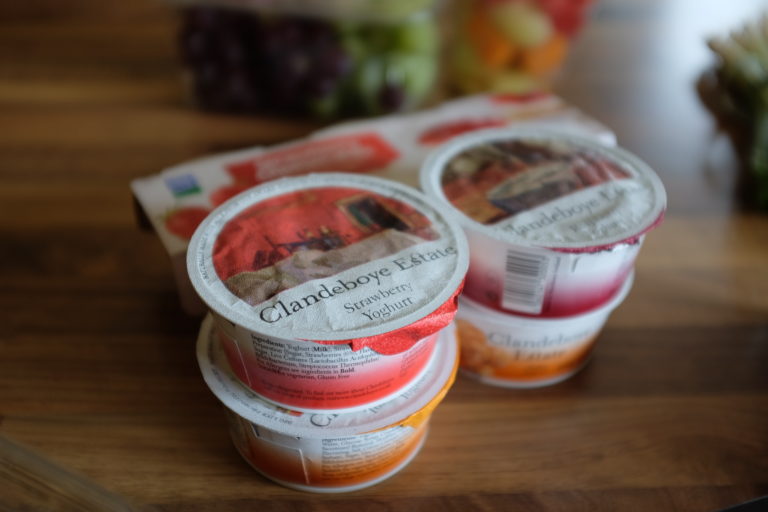 and incredibly that wasn't even all the food – more fruit, ham and assorted goodies!
We picnicked in two parts….
Picnic Part 1 – in our back garden  at the kitchen table
I had hoped to have a picnic in the back garden on Friday evening, but being Northern Ireland, the rain had other ideas.
However we still really enjoyed the lovely food. A picnic is so easy to prepare – I just hardboiled some of the eggs, then opened everything up and we are able to pick and choose what we wanted.
Managed to remember to take a pic before we tucked in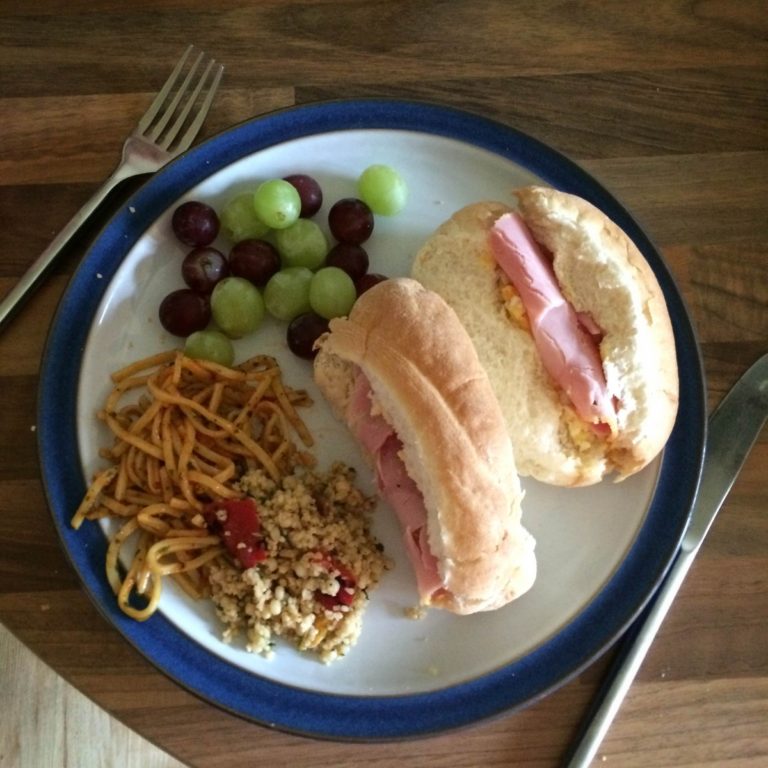 So our picnic was more indoor than I intended, but hopefully next time the weather will be kinder…..
Picnic Part 2 – on the Ards Penninsula
We have so many lovely spots here in Northern Ireland that make perfect picnic spots – and as you know I am a particular fan of our North Coast.
However, today is our 24th wedding anniversary (my son asked me how Dad and I had put up with each other for SO long?!!) and we decided to pack up the rest of our picnic supplied and head down the Ards Penninsula … the forecast was for it to remain overcast but dry, but the rain had already started before we left home!
We headed through Belfast, Holywood, Cultra, past Helens Bay and Crawfordsburn …. still raining! Drove on through Bangor, Groomsport to Donaghadee ….. so decided to stop for a walk anyway – along the pier to the Donaghadee lighthouse. It looks drier in the photos than it actually was!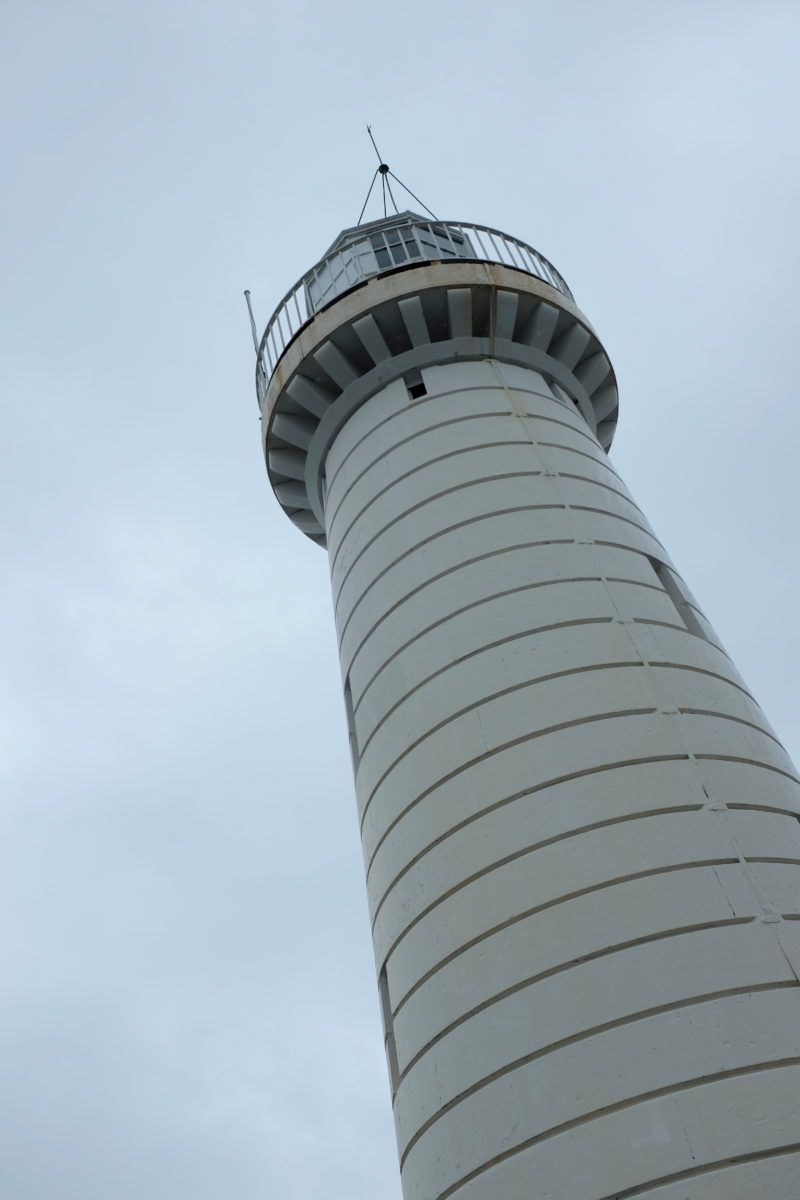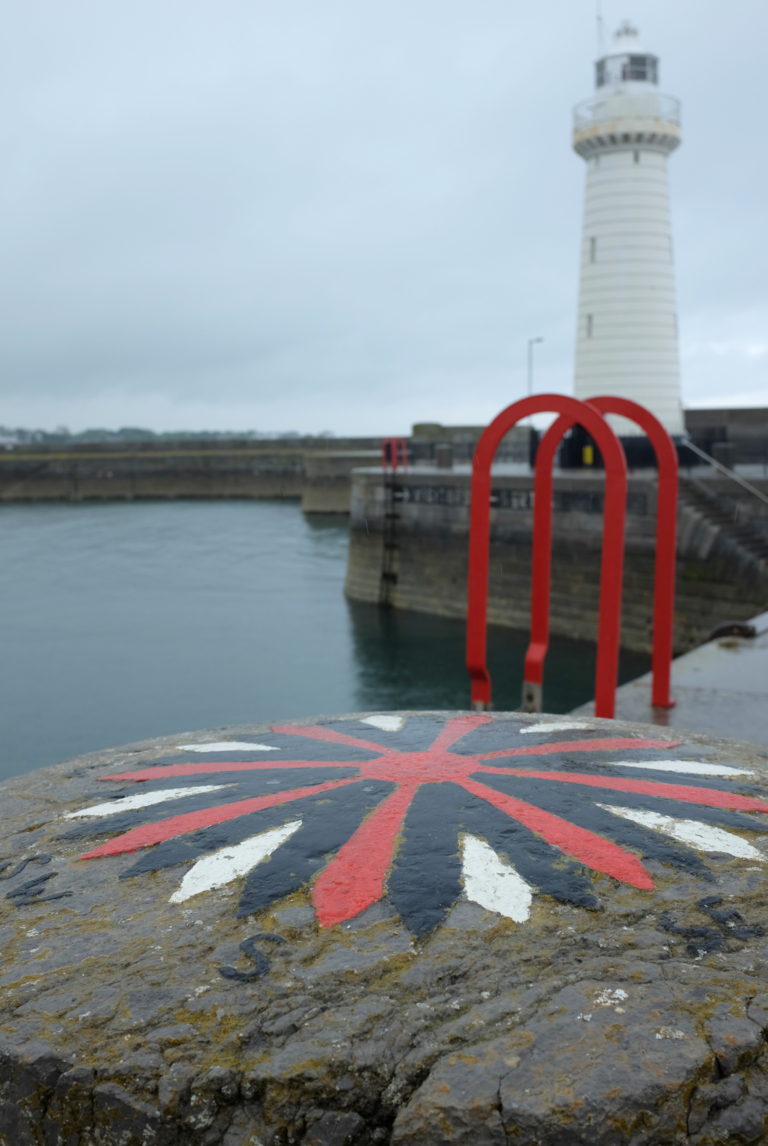 We drove on further down the Ards Penninsula, but rain got even heavier, so with rumbling tummies we stopped anyway at a picnic spot somewhere past Mislisle and picnicked in the car! No photos this time!
Both picnics enjoyable, with delicious local food thanks to Tescos NI – despite the weather.
To celebrate National Picnic Week (June 11 – 20) Tesco NI want to encourage families across Northern Ireland to celebrate with the very best of local produce. From fresh rolls and homemade salads, to scrumptious desserts and refreshing local ciders, it's never been easier to go local this summer!
In conjunction with Northern Ireland Year of Food and Drink's Dairy month, Tesco NI are proud to showcase the award winning dairy produce available on our doorstep, and perfect to have for a light picnic treat. With all the delicious local produce available in Tesco NI stores, families are all set fill their picnic baskets full to the brim and enjoy National Picnic Week.
Finally, a friend was one of the 10,000 guests at the Royal picnic (the Patrons Lunch) outside Buckingham Palace to celebrate the Queen's 90th Birthday.
She just sent me a few of the photos – each guest received a delicious individual picnic hamper, and then the whole Royal family came down the Mall – in glorious sunshine after earlier torrential rain – definitely a picnic to remember!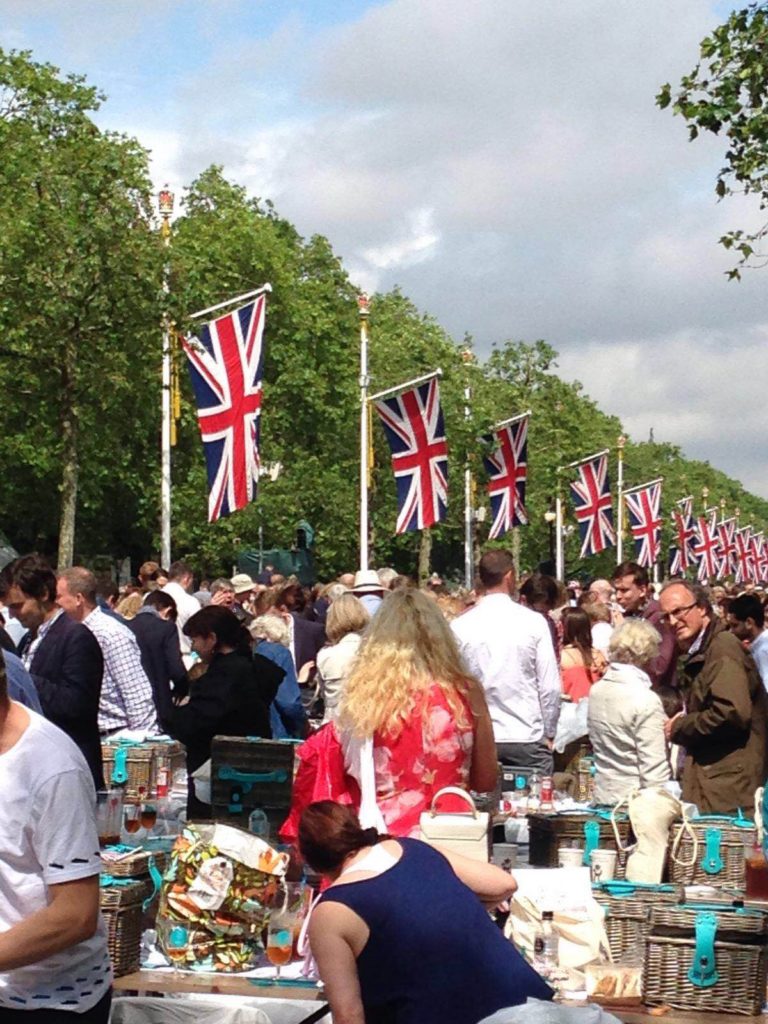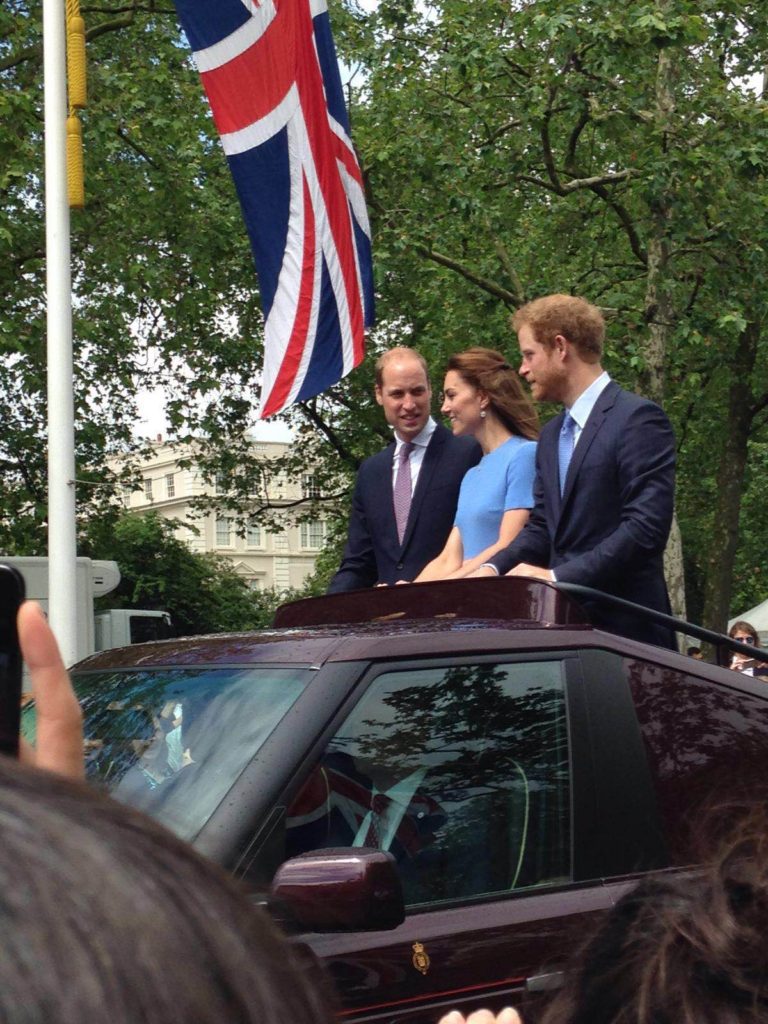 Do you have a memorable picnic, a favourite picnic food or picnic spot? Do share.
Disclaimer : the food was provided by Tesco NI, but all opinions expressed entirely my own – promise!