One of the highlights of Janmary Designs is being invited along to a hen party. I really appreciate the amount of organising that goes into these celebrations, with so many aspects to coordinate. I enjoy bringing a relaxed and creative element to the proceedings.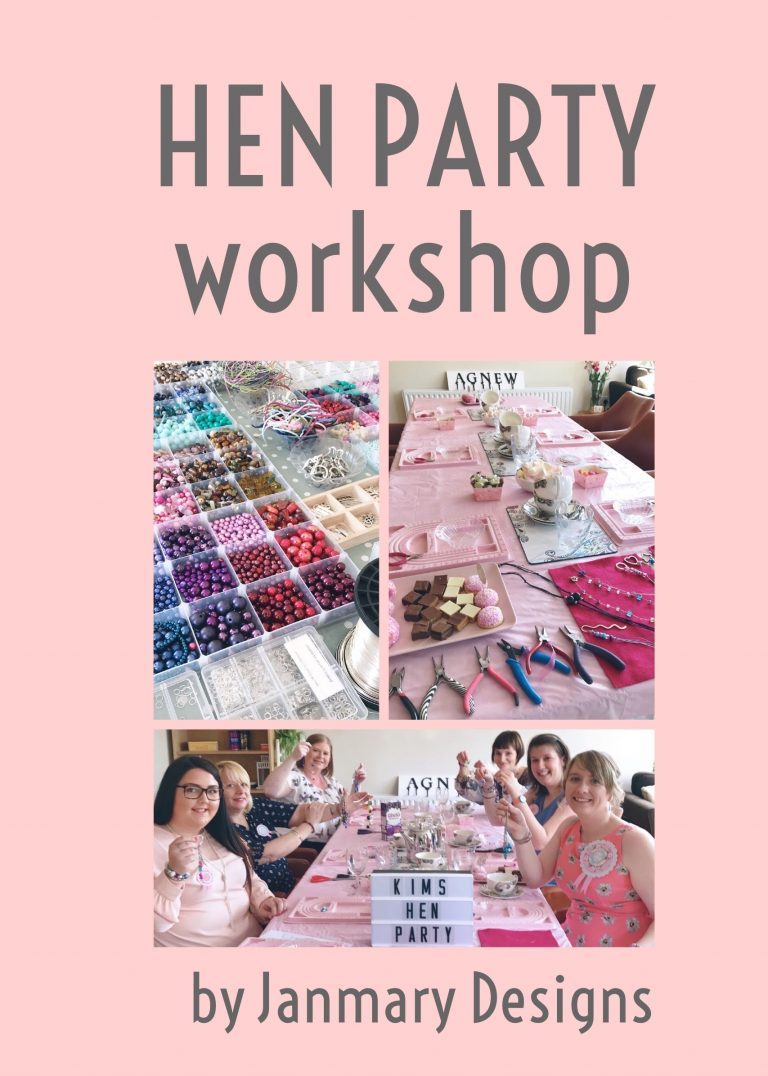 My latest hen party was for the bride-to-be Kim, organized by bridesmaid Kimberlee. The attendees came from all across Northern Ireland, and from Monaghan too!
I arrived in plenty of time to set up all the beads, tools, samples etc on a large table, then the bridal party sat around another table to do their creating.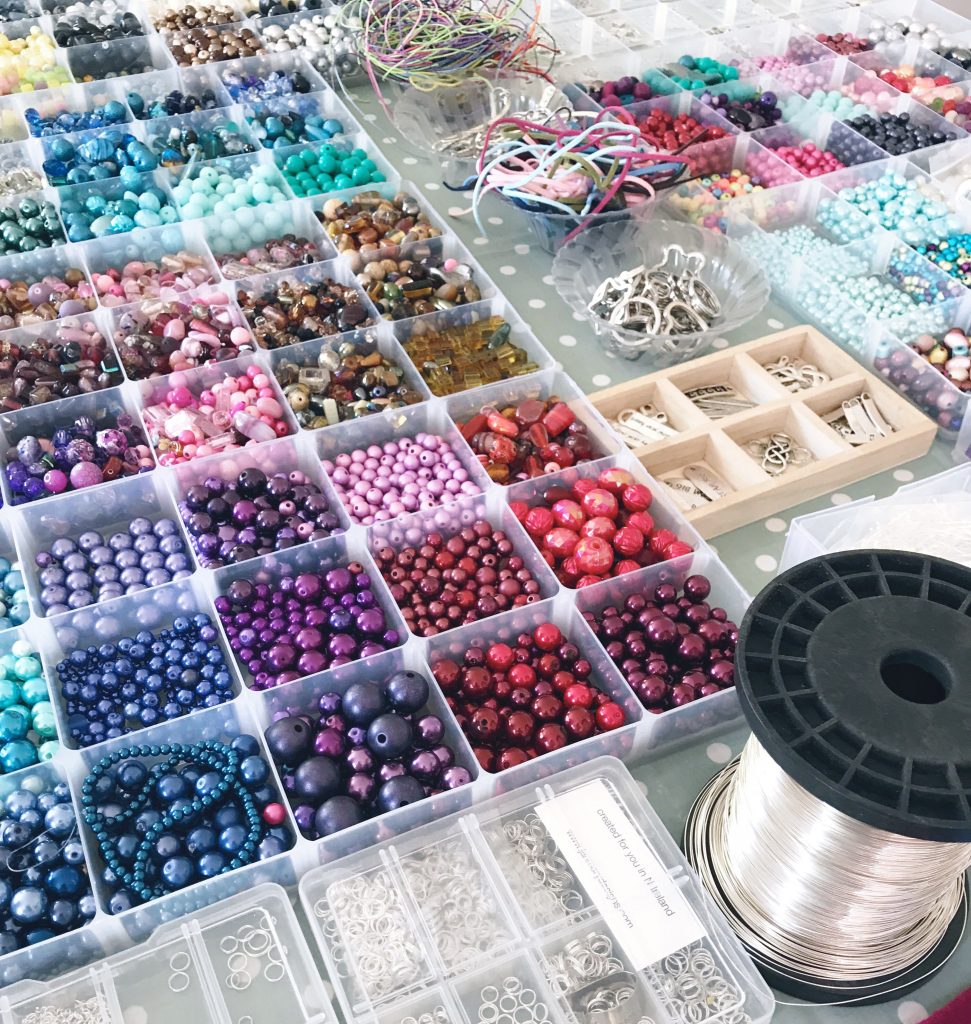 Kimberlee did a beautiful job setting up the table, and my pink beading mats were a perfect match!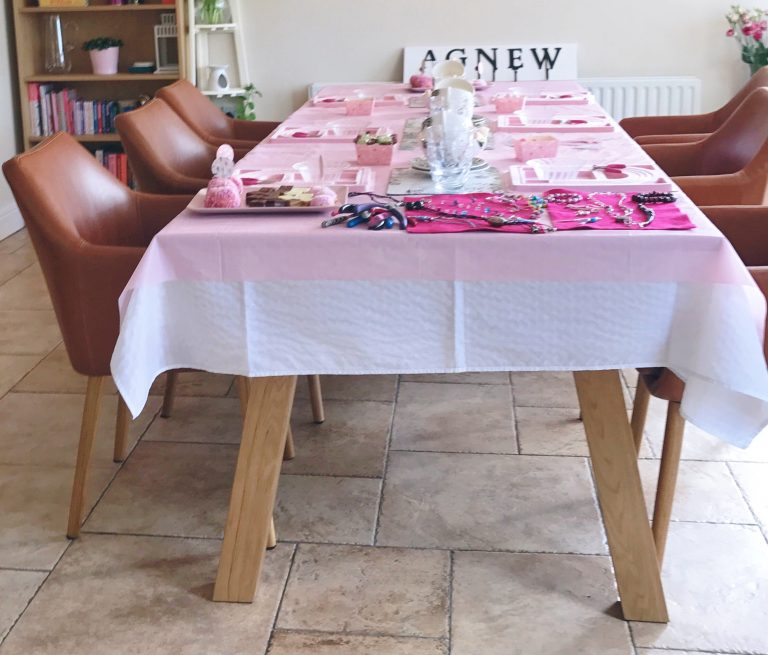 I always tell the participants that the most difficult part of the workshop will be choosing which item to make first, and which beads to use ….. there is always LOTS of choice.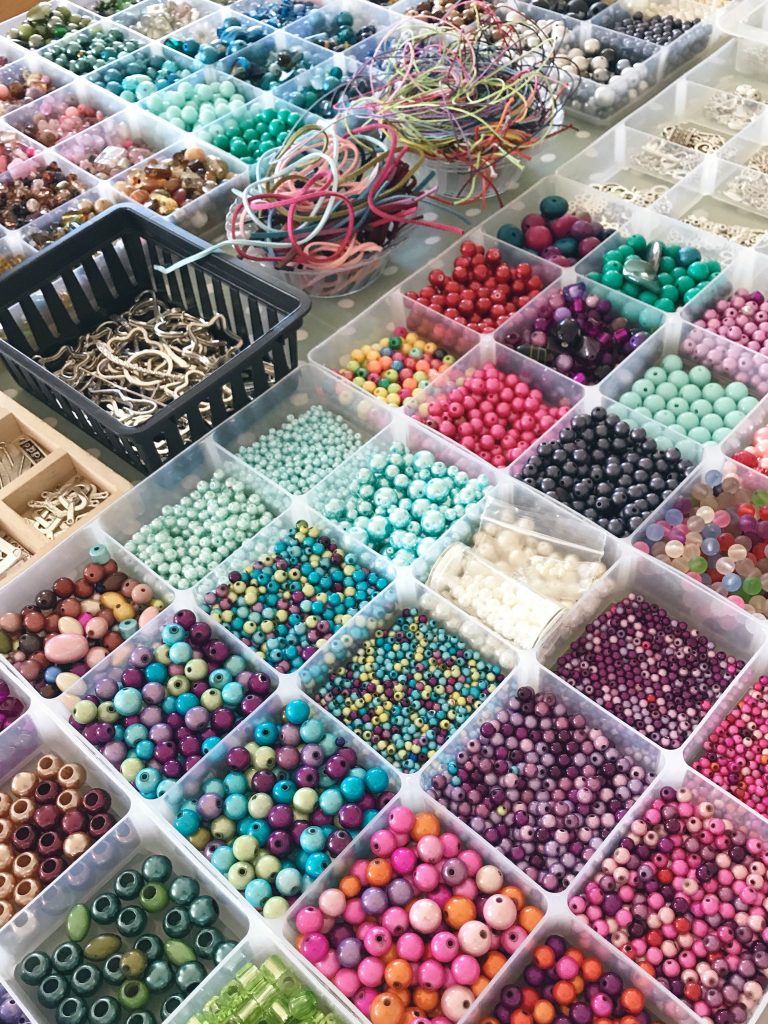 This time a number of the guests chose to make beaded combs and matching earrings – perfect to wear to an upcoming wedding!  This wasn't one made for Kim's wedding (don't want to give away any colour hints) but (as they would say on Blue Peter) here's one I made earlier …..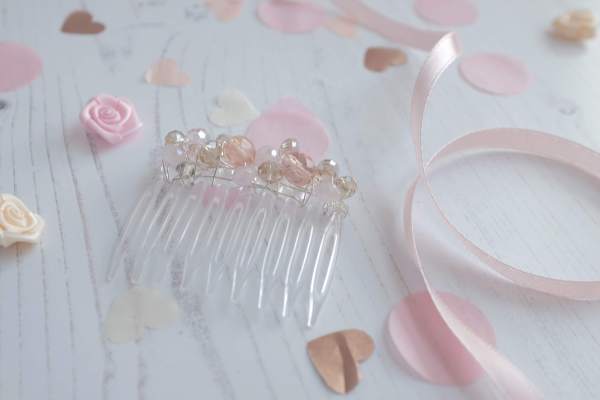 Along with hair combs and earrings, some of the other items they created included bracelets, tiger-tail necklaces, even keyrings and some beaded bookmarks.
The only limit is your imagination and the time ….. we usually allow 2 hours of making for a hen party, but I can tailor the length of the workshop around your other activities and plans.
The party attendees and their creations: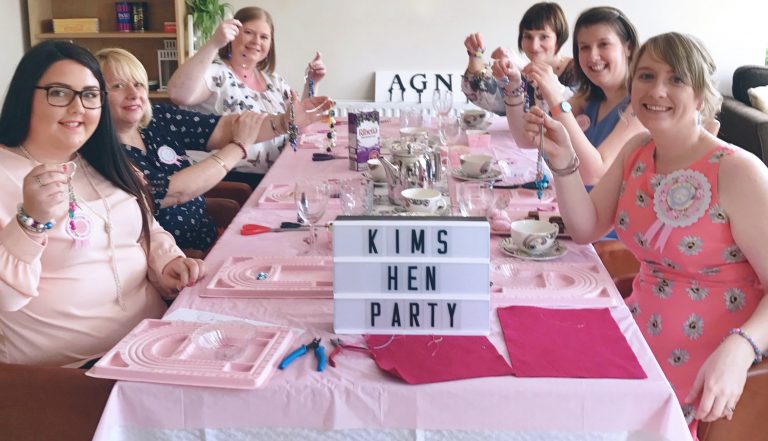 After the party I received a lovely thank you from the bridesmaid/chief organiser – "we an excellent day and loved our morning jewellery making!"
Here is the review left on the Janmary Designs facebook page
Janine was fabulous! My friends and I have spent the last few days comparing all the jewellery we made on Saturday. There was a super selection of beads and wide variety of pieces to make. It really was the perfect hen party for our bride to be!!
Thank you so much Janine, it was a pleasure to have you in my home and I can't wait to have you back again for another party soon! I will be highly recommending Janmary Designs to anyone wanting to organise a jewellery party or learn this craft. Thanks again! Xx
So, looking for a fun activity for a party – hen or otherwise? Then get in touch