Titanic memorabilia – I have mixed feelings on this. I visited the Titanic Experience museum in Belfast on it's opening weekend, and there have been LOTS of interesting documentaries and dramas on TV. I have read a few books and found them fascinating.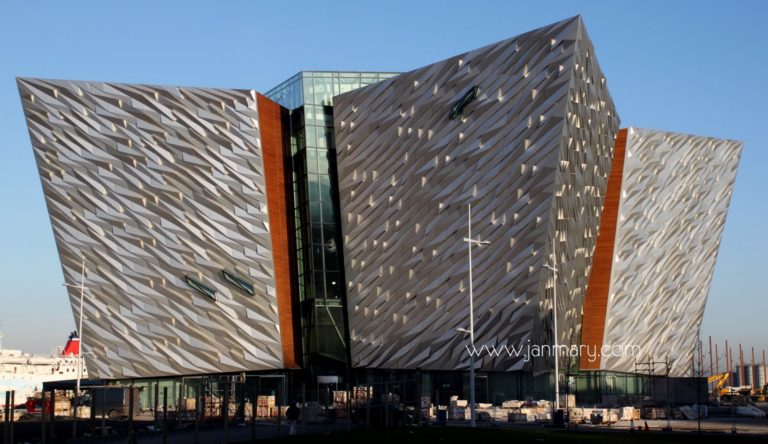 However there is a line between being interested in an historical and tragic event and turning it all into one big fairground attraction. Over 1500 people died, and many more lives were effected for generations.
When I saw Tayto's new crisps – the Giant ones (for the Giants Causeway) along with the Titanic ones ……hmmm….. I bought a bag of each for blogging purposes, but not sure how I feel.
However when I saw a sinking Titanic BOUNCY CASTLE for me that was just a bit TOO far. Kids merrily sliding down the deck of a large inflatable sinking ship? What do you think – too much?