About 10 days ago, while up at the cottage before the predicted squally rain showers arrived, we took a wee drive down to Portbradden. It is a small cluster of houses and a harbour, with parking for just a few cars.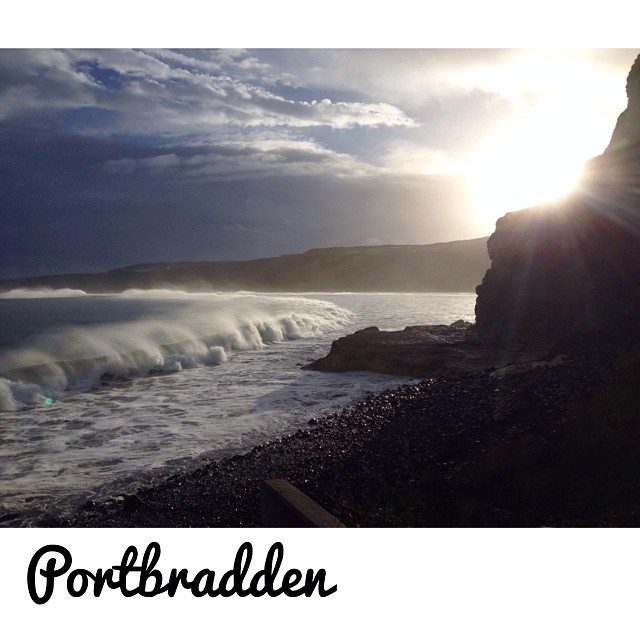 Do you remember I shared the cattle on the beach at White Park Bay earlier in the summer? Well Portbradden is at the very west end of White Park Bay and Ballintoy is at the other end. On a day when the tide is low it is possible to walk from Portbradden to Ballintoy ….. today was not one of those days!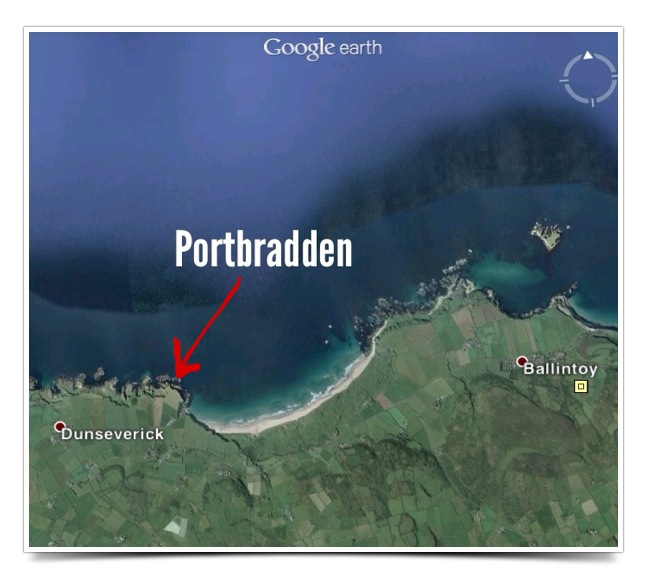 A high tide meant my husband and son could only go a short distance towards the bay, while I headed a short distance the other way to take a closer look at a lobster pot.
I love the rattling sound the rocks make as the waves recede, and was videoing the view/sound …. and although unintended, my timing was perfect! (Make sure you watch to the end of the clip!!!)
It really was a memorable moment, and despite being drenched my 9-year-old loved it! So a rather unwelcome but memorable surprise, and great to be able to share it with you too 🙂
The coastal path is closed just past the harbour, heading towards Dunseverick, but I found this old bath, full of water. They do say a sea-water bath is good for you, but I don't think they meant this!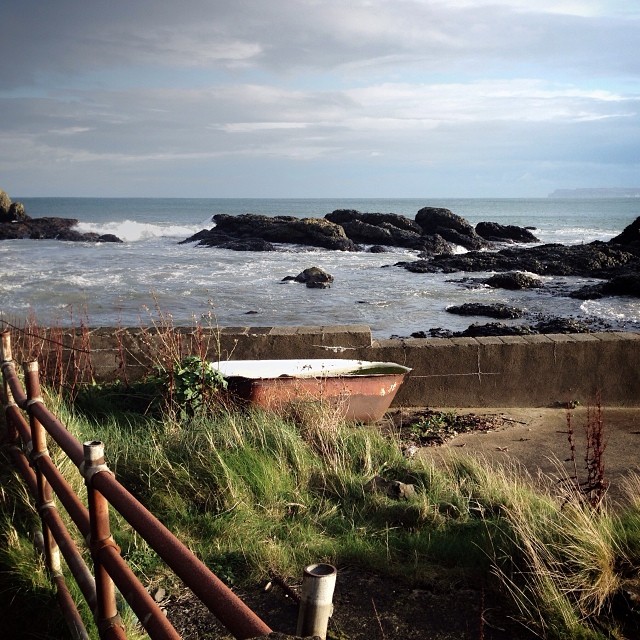 We just got back to the cottage as the rain began – quickly got the fire lit! Glad we made the most of the sunshine while we could.
Thanks for joining me for my latest blog post – I love to see visitors from near and far – why not leave a comment and tell me where you are reading this post from? I'd love to know!