How's that title for a bit of alliteration?!!
One of the newest, largest and well equipped playgrounds in Northern Ireland has to be Wallace Park in Lisburn (although we might be slightly biased!).
Here are a few images from this morning's adventure in the park.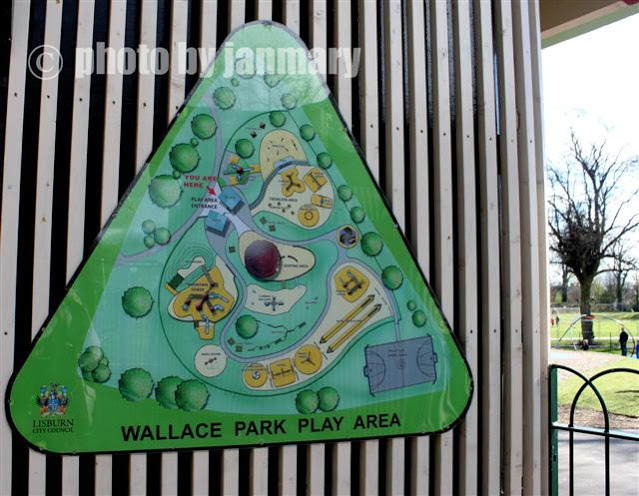 There are some novel features I haven't seen elsewhere – the iplay!
It's similar to the Bop-it toy – you can choose the level and numbers of players, then instructions are called out – Spin it, Pull it, Stamp it, Twirl it etc.
If you are very lucky you get to play it on your own, but usually a number of kids join in, and everyone keeps it going, and it becomes increasingly difficult until all "lives" are lost and a score is given.
Other popular parts of the park are the swings and slides, climbing frames and tunnels – with different areas for each age group.
There is an improved car park, and it's very close to the train station to very accessible. If you live in N Ireland and haven't checked it out yet, you really should.
So where is your favourite park? How have you spent your Saturday?