This month my  eldest daughter turned 18 (eeek!) and I thought I would share here with my bloggy readers a few of the creative ideas/tips I had for the decor etc.
Signature Canvas Guest Book
I purchased a plain wooden 18 from ebay, and thanks to several coats of silver paint and then and a layer of glue and some fine glitter, we created a lovely sparkly "18" which I glued to a large canvas.
At the party venue, we set up a small table, the canvas and some sharpies, and all the guests signed it. My daughter now has a lovely memory of her party to hang on her wall.
Total cost – less than £15 including a pack of sharpies!
Polaroid type photo banner 
I wanted to display some of our favourite photos of our daughter (and a few cute / embarrassing ones too! – my daughter did have final say on which ones I could include).
The photos came in all shapes and sizes, some pre-digital, I wanted to print them out a consistent size, so ….
using Pic Monkey I was able to crop the images square and add a polaroid-type frame
saved images to a memory stick
printed out the images (quite large – think they were 15 x 18 cm)  in a local chemist (pharmacy)
hang the photos at the party on twine with mini clothes pegs (purchased in Poundland – being sold to display Christmas cards)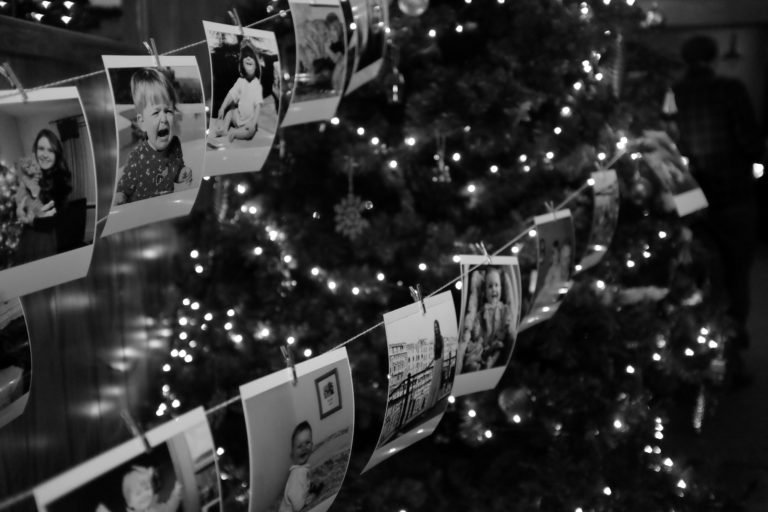 The overall look was very effective (I thought!)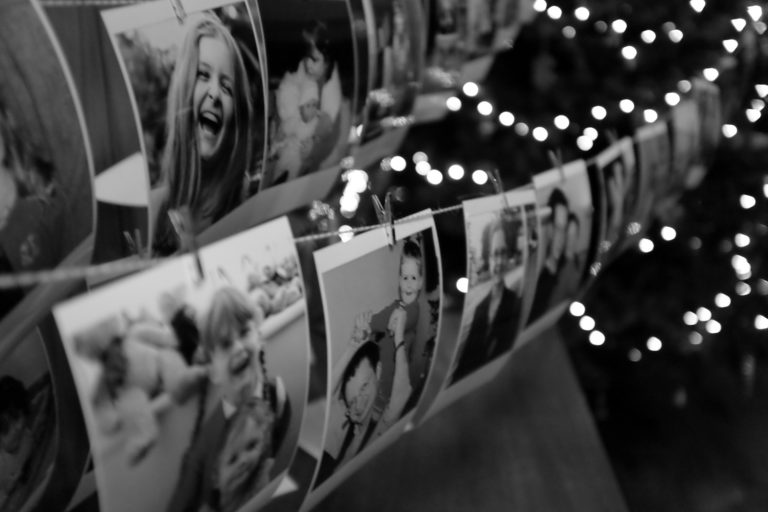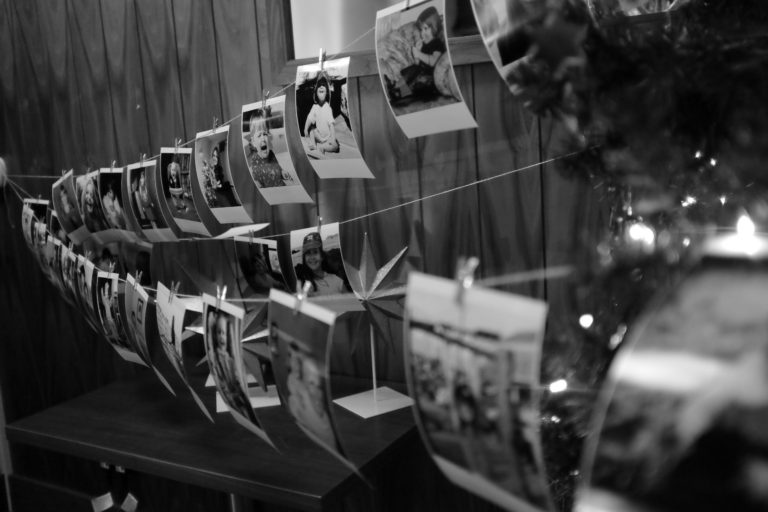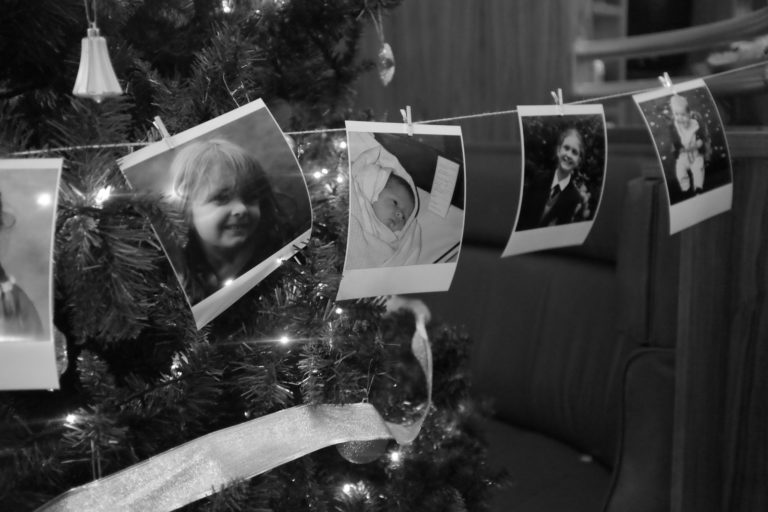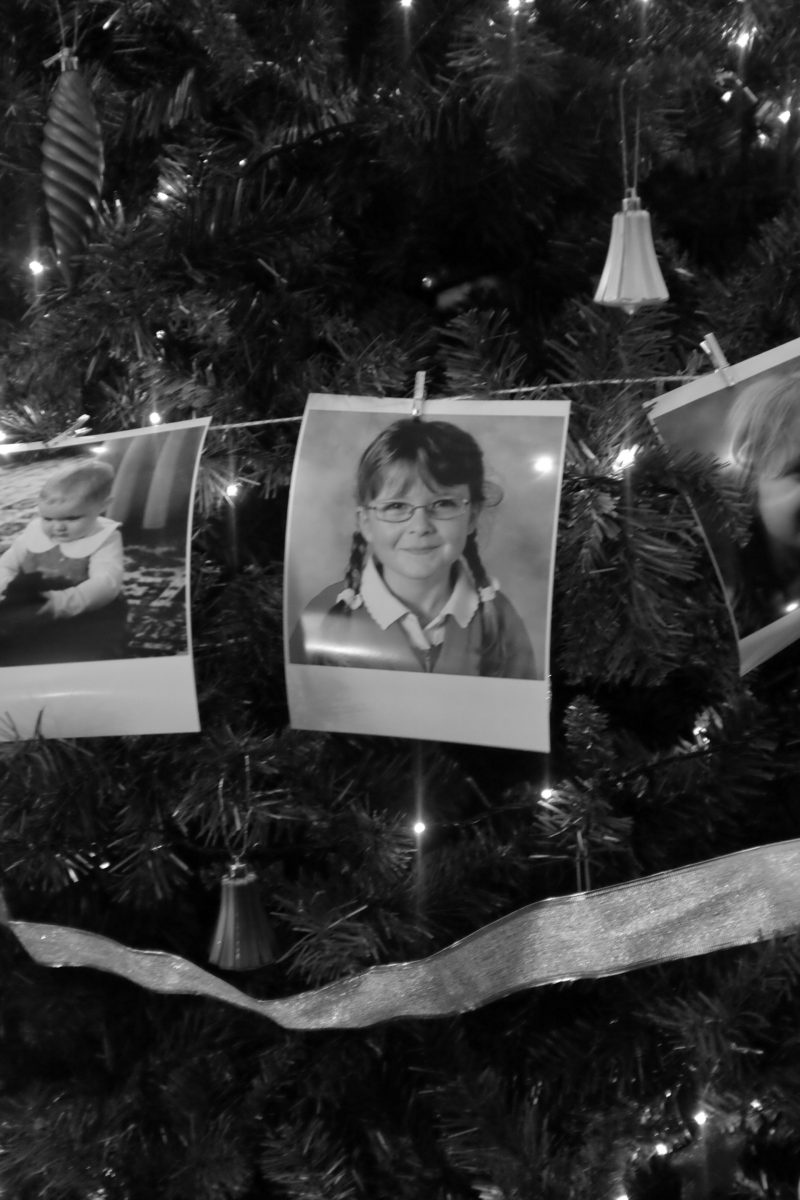 Finally – a colour photo: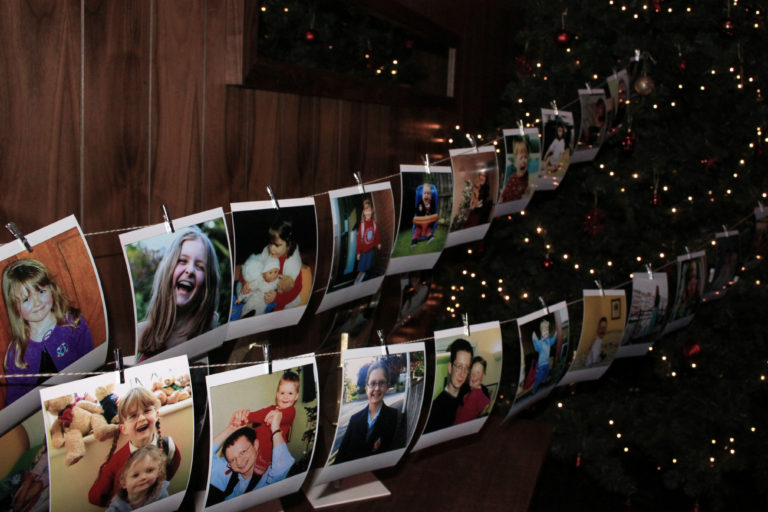 Luminaries  (the proper term for non-flammable paper bags with candles in them!)
I have always loved the look of these, but never purchased any as always seemed expensive online, but spotted packs of them for just a few pounds in our local Lidl a few weeks back.
We did try to set them up just outside the party venue, but it was too breezy, so had some arranged just inside the door. However a few nights later I used them again at a party at our house, and this time I used jam jars or small glass votives from Ikea with the tea light candles inside, and this weighted them down sufficiently to not be blown away!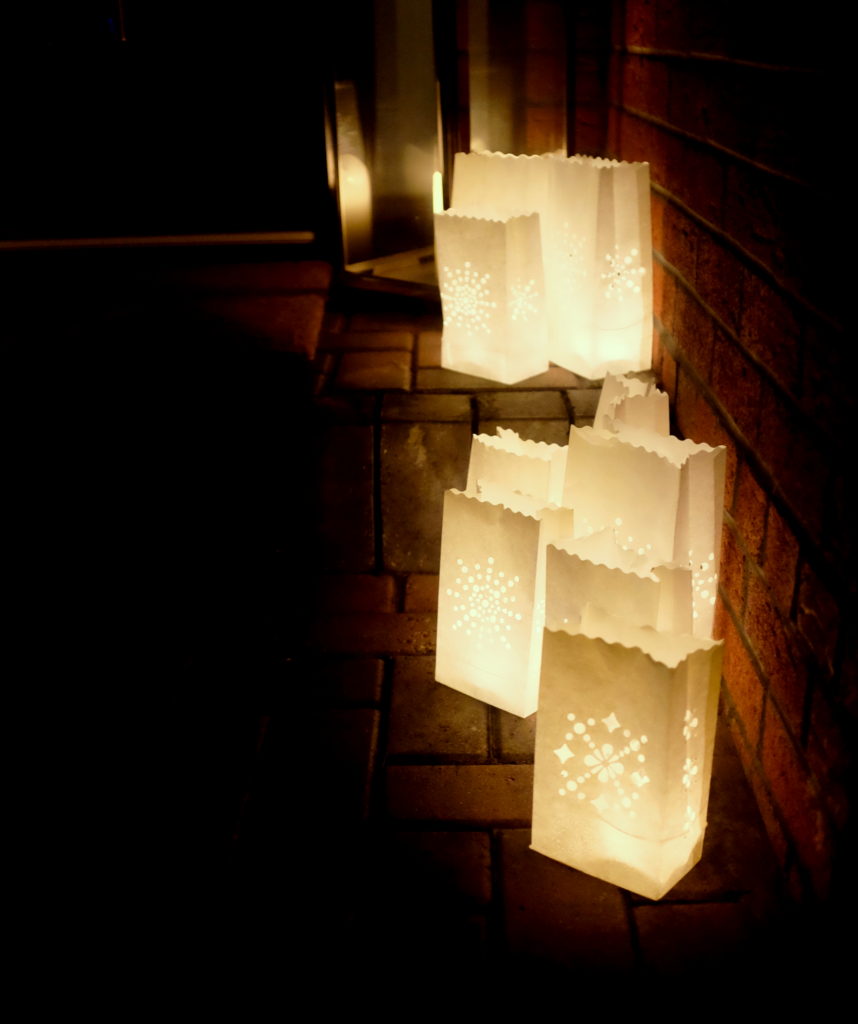 Large Decorated Letters/Numbers 
I also bought some large 20.5cm high numbers 1 and 8 from ebay (but would be lovely to also spell out a name or word too) and painted with silver paint, added glue and added some fine glitter.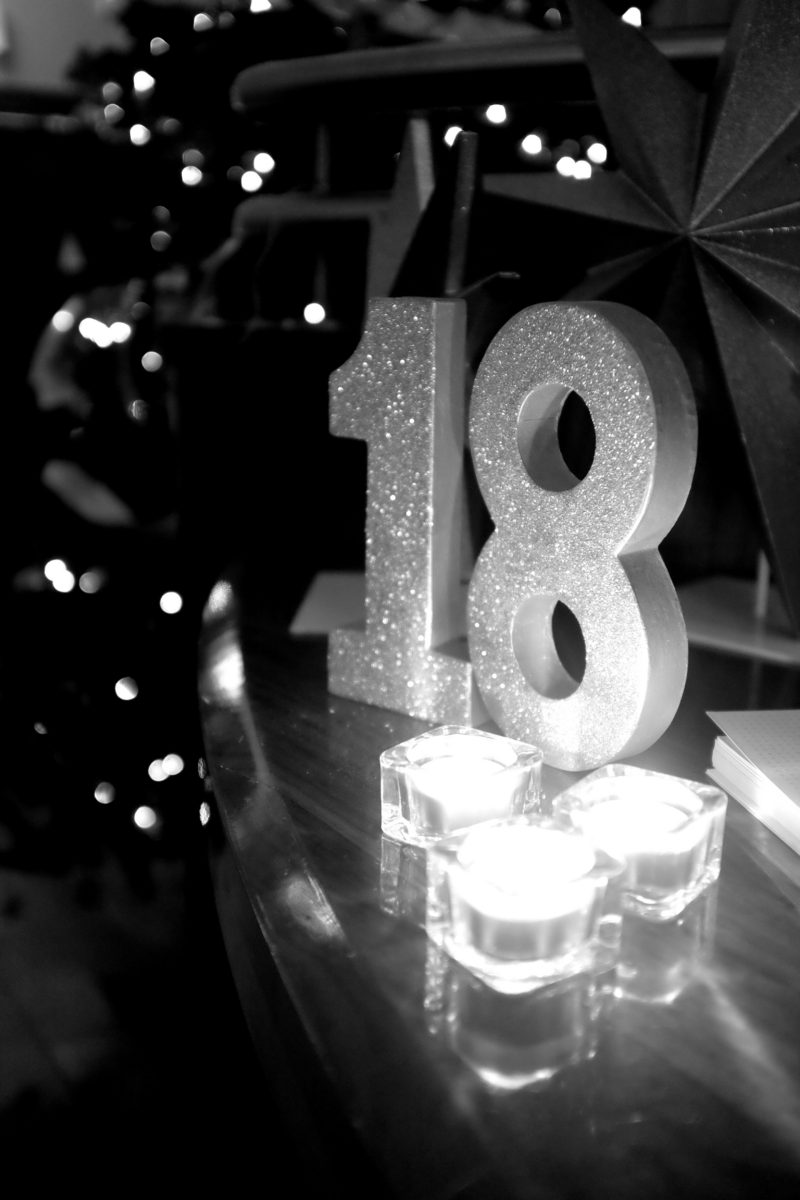 The sparkly effect was lovely for the party, and again a bargain – less than £5 total cost.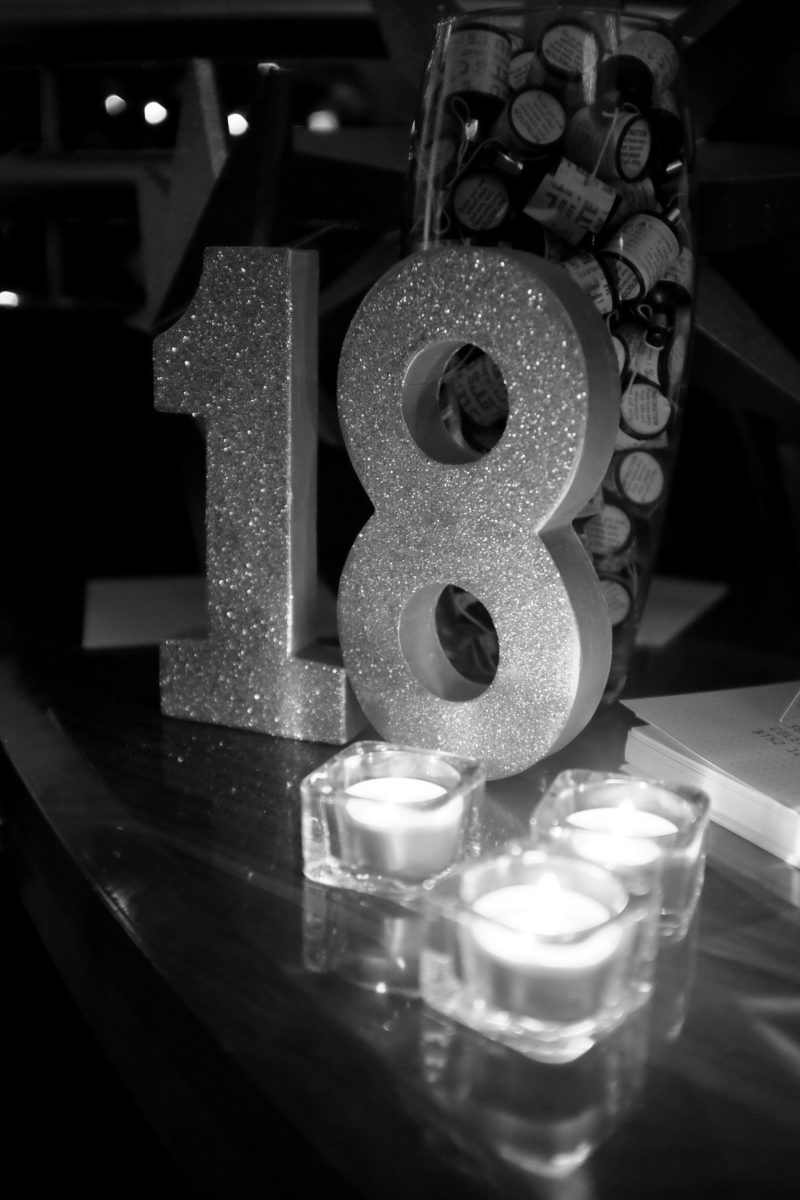 \
Finally, a few more favourite pics from the party – nearly 70 teens, with live acoustic music provided by my daughter's friends, some dancing, lots of candles and mini-cupcakes, lots of photos, a delicious chocolate cake with white chocolate bunting (thanks Joanne), and as parents we managed not to be too weird or too embarrasing! Thanks also to Simon and Elaine for helping out to as bouncer and barmaid (totally non-alcoholic drinks served) respectively.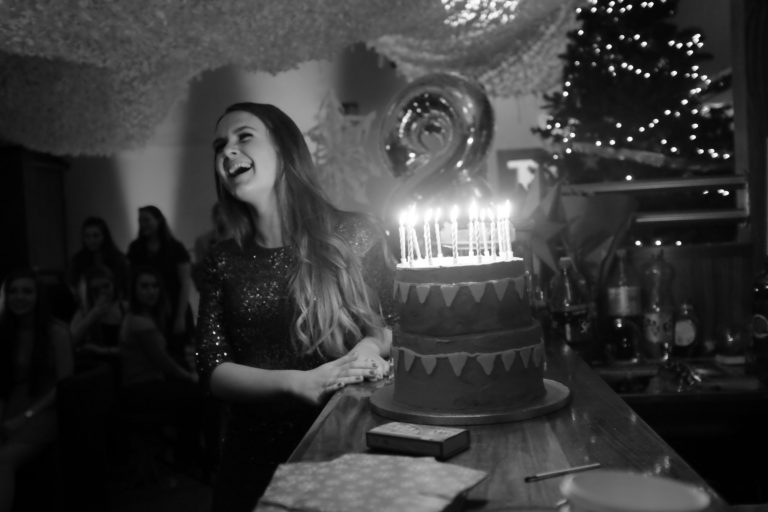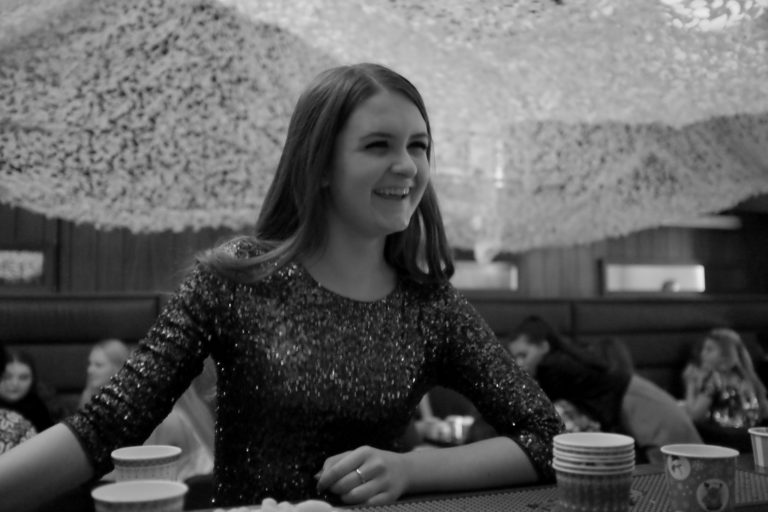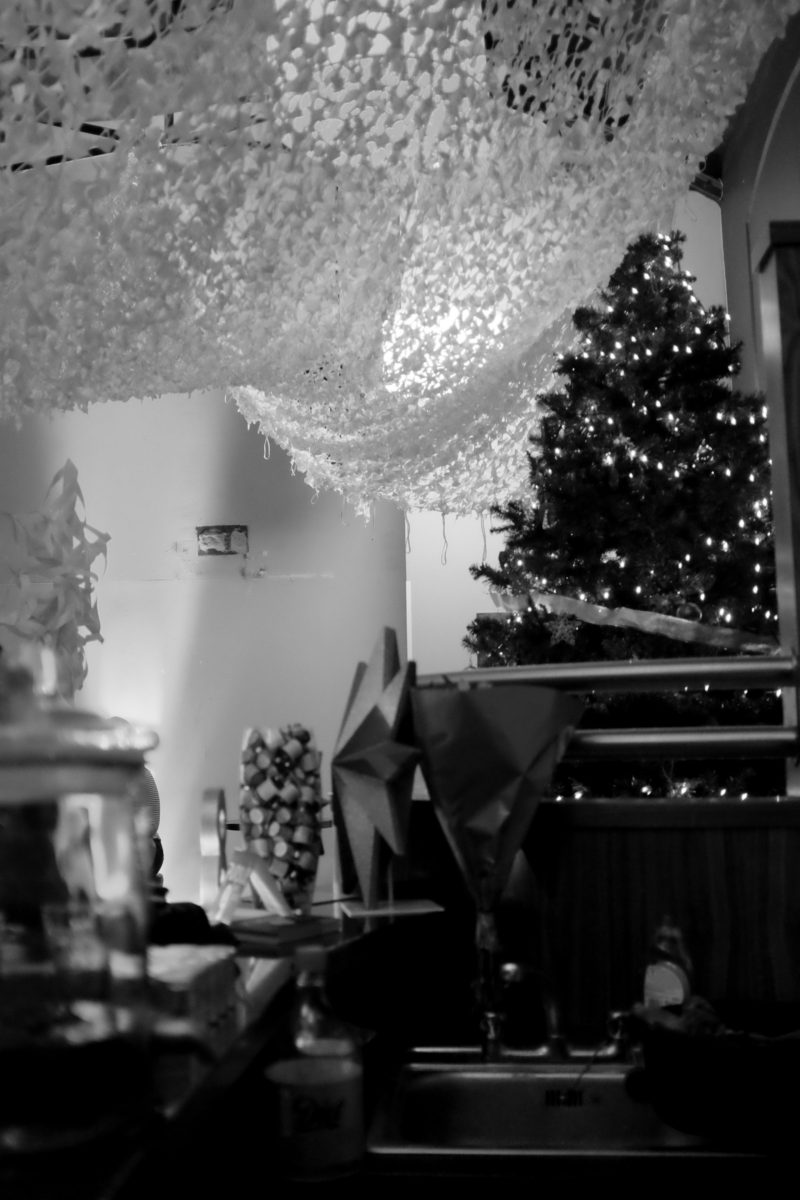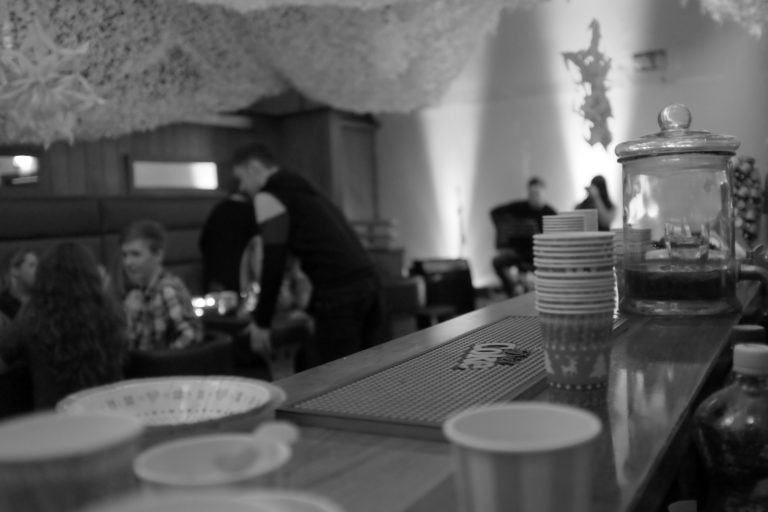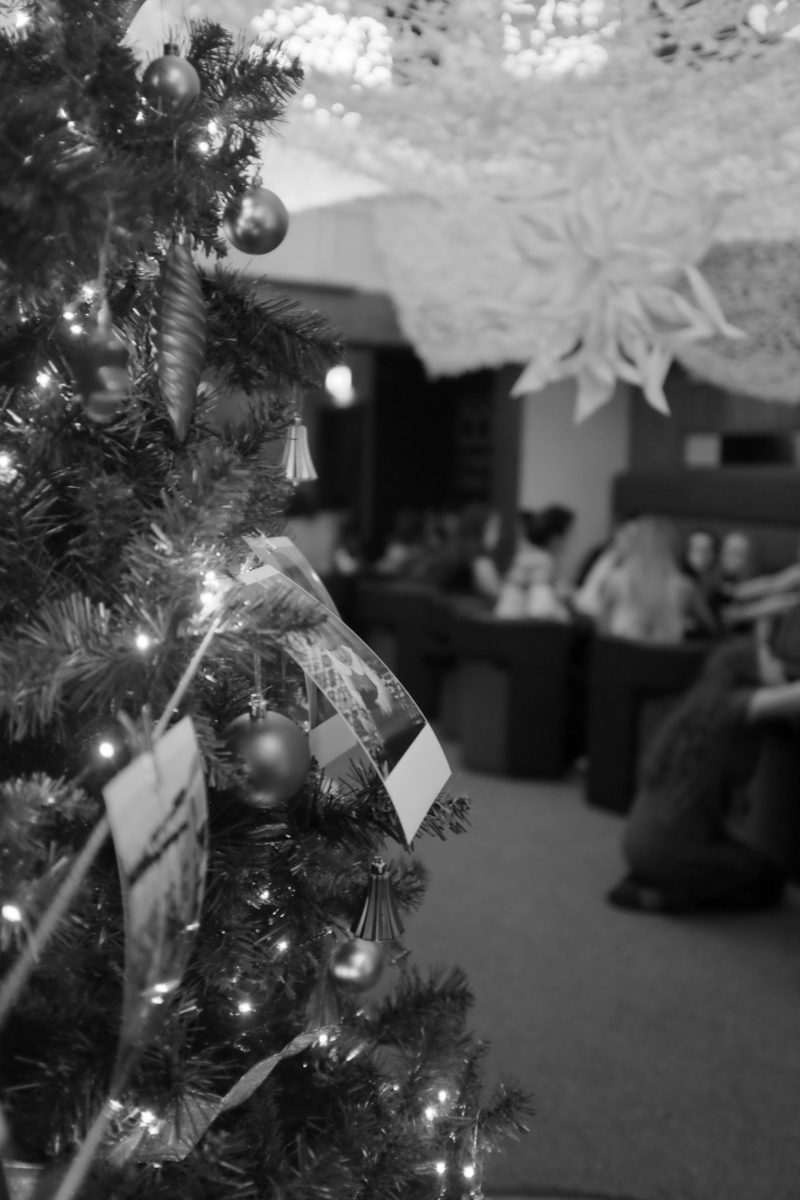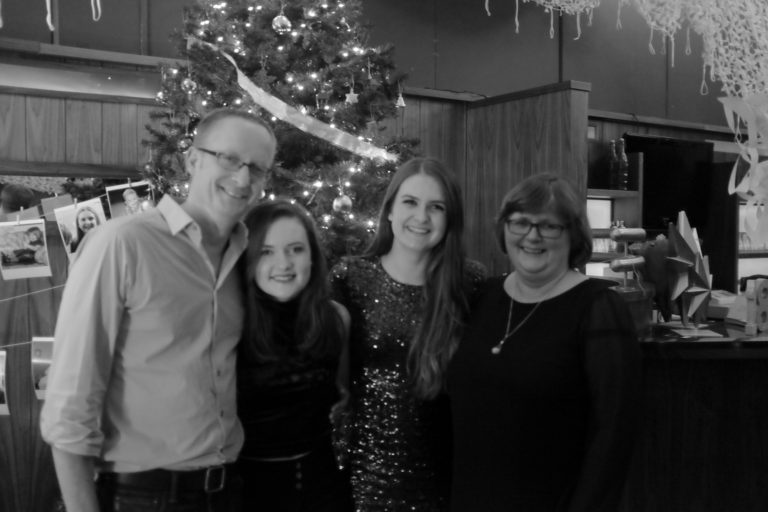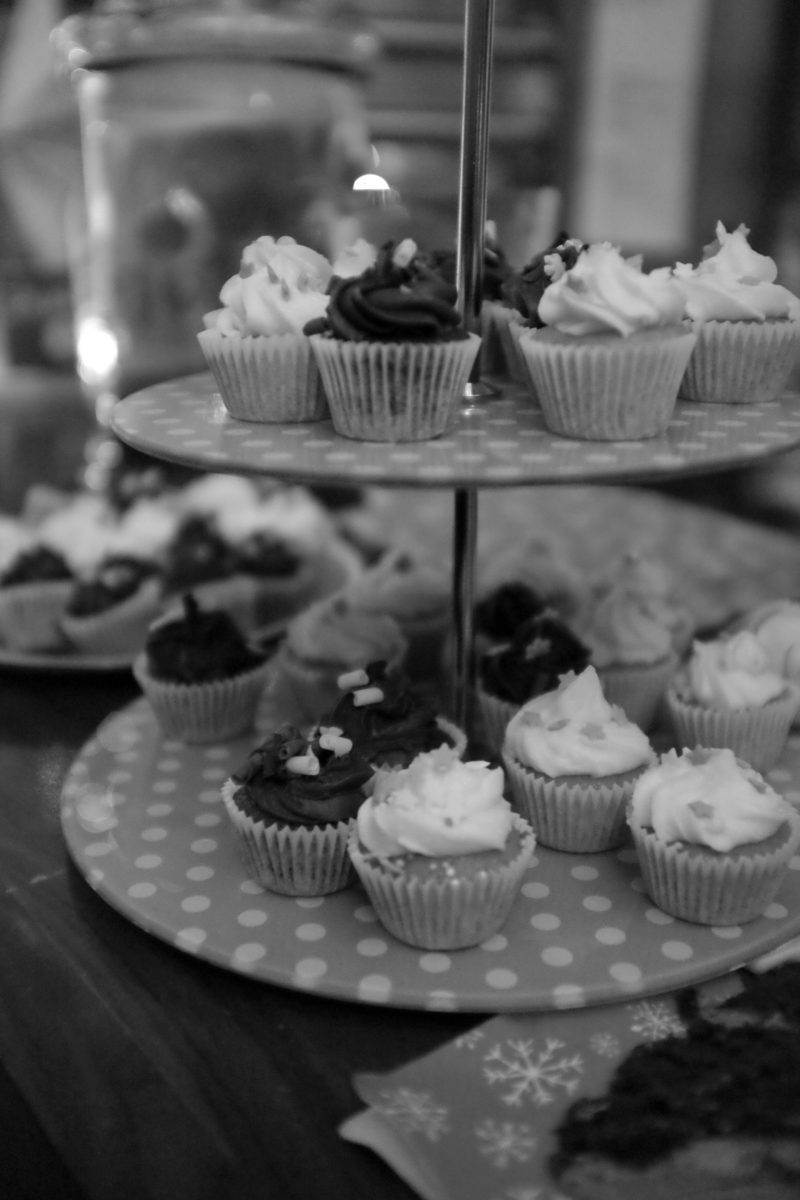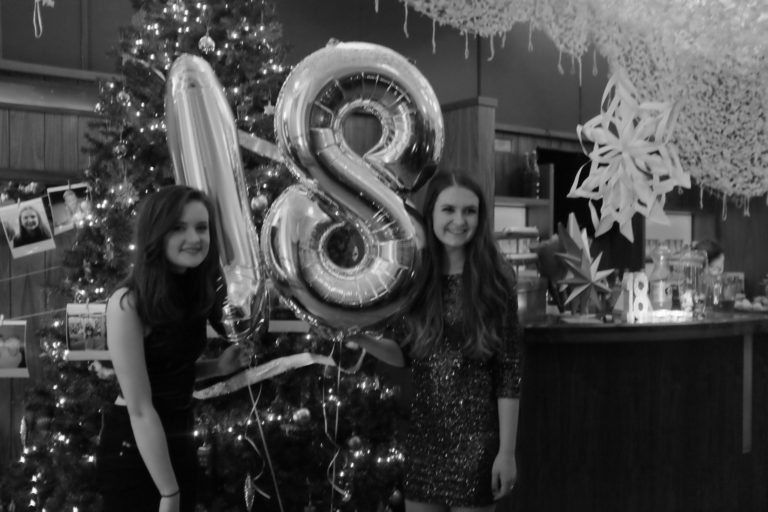 Finally, if you would like to pin this on Pinterest I would be very very grateful!