As I mentioned last week, my son really needed a haircut, and I promised some "after" photo. I took lots of "After the hair cut", and then more of "after the haircut and the front tooth falling out"!
So my entry for I Heart Faces this week is :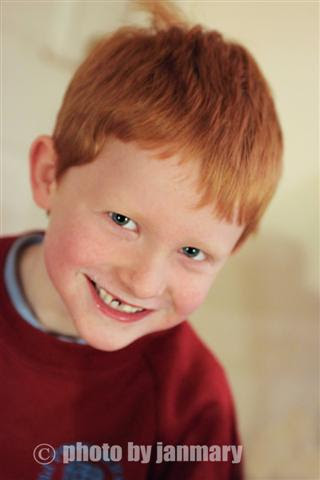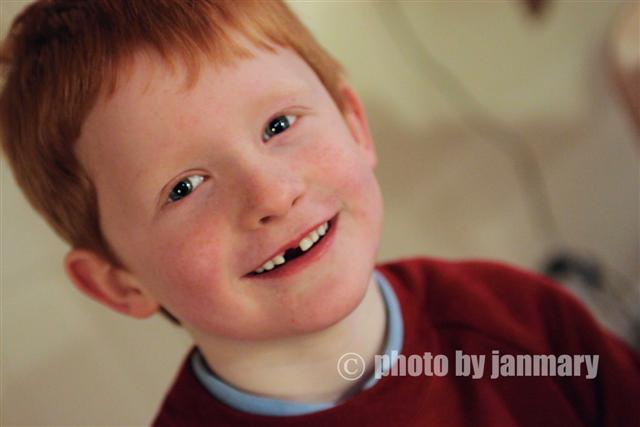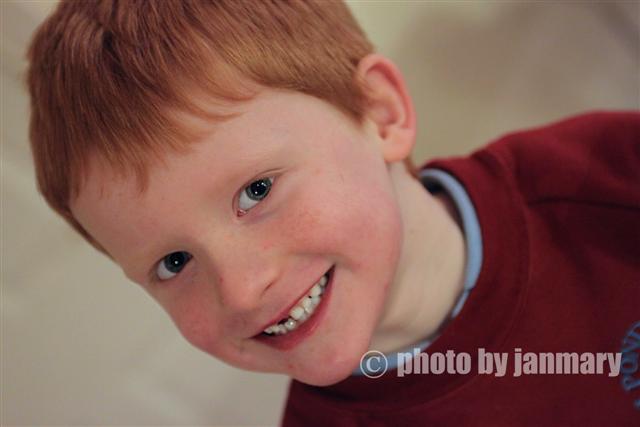 I love the twinkle in his eye and cheeky grin, which for me captures this stage of his life at age 6, with lots of enthusiasm for dinosaurs, aliens and all things Ben 10.
For more I Heart Faces entries click on the button!
More photos of spike hair and toothy grin to follow in my next blog post.