The following review has been written by my 15 year old daughter:
Having a mum who is a blogger can be quite embarrasing at times, but it also has its perks – like when you get to review some of the products she is sent – this time two sets of Scarlett and Crimson makeup palettes.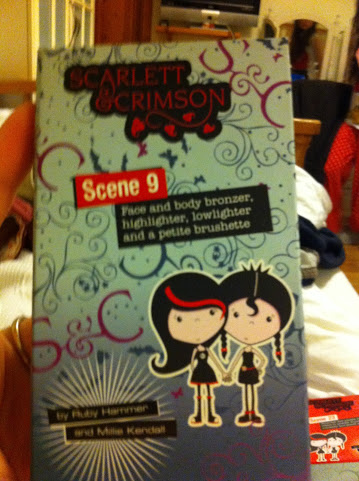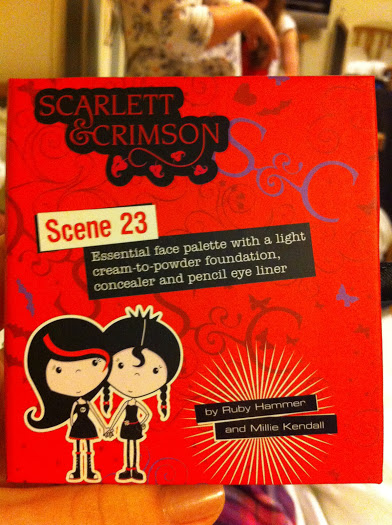 My first impressions of the product were that it is bright, colourful and fun. I think that it is really adorbable.

Scarlett and Crimson have teamed up with Ruby Hammer and Millie Kendall (aka Ruby & Millie) to create this range of makeup, and there is a wide selection available online at Littlewoods

For my birthday last year my friend got me one of the sets as part of the collection so I think it's an ideal present for a teenage girl

The first set for review : Scene 9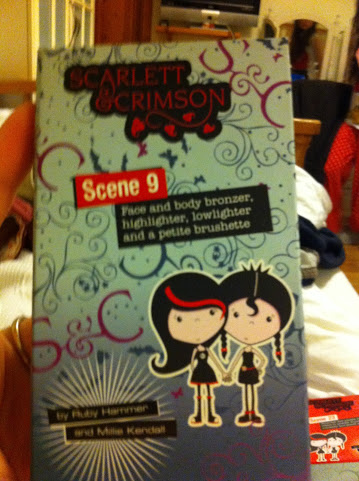 The contents of the first product : "Face and body bronzer, highlighter, lowlighter and a petite brushette"
And the second set sent for review: Scene 23 "Essential face palette with a light cream-to-powder foundation, concealer and pencil eye-liner"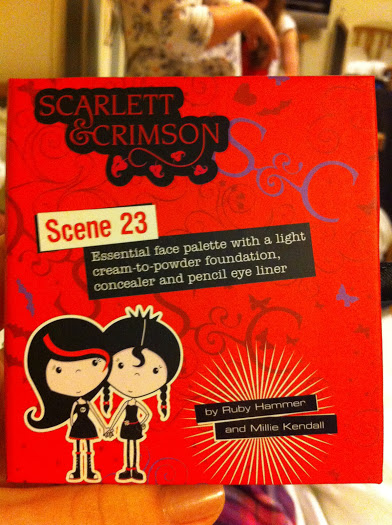 The products give a very natural finish and are easy to use.  There are tips and instructions on the back of each set, suggesting how to use the makeup.

I also love the useful combination of products in this set.

I think it's perfect for taking to sleepovers or on holiday because its compact and is self contained so you don't need any extra brushes etc
Disclaimer – My mum was sent these makeup items by Littlewoods for review, but all opinions expressed are my own (/janmary's eldest daughter)
Thanks for joining us for this review – blogging about our Florida trip will resume shortly!