By now most, if not all, the present buying has been done, and it's time for some Christmas present wrapping.
I really enjoy wrapping the gifts, it's not at all a chore, as long as I have sufficient supplies – wrapping paper, tissue, gift tags, gift bags and of course Sellotape.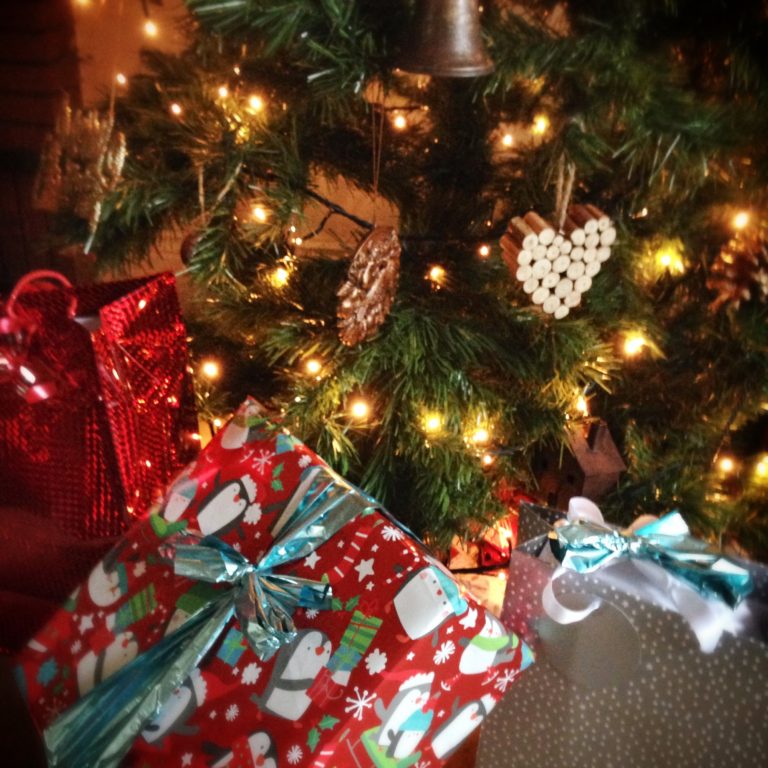 Of course Garfield was as inquisitive as ever …. whatever I am doing around the house he is never far away, keeping a close eye or paw on things!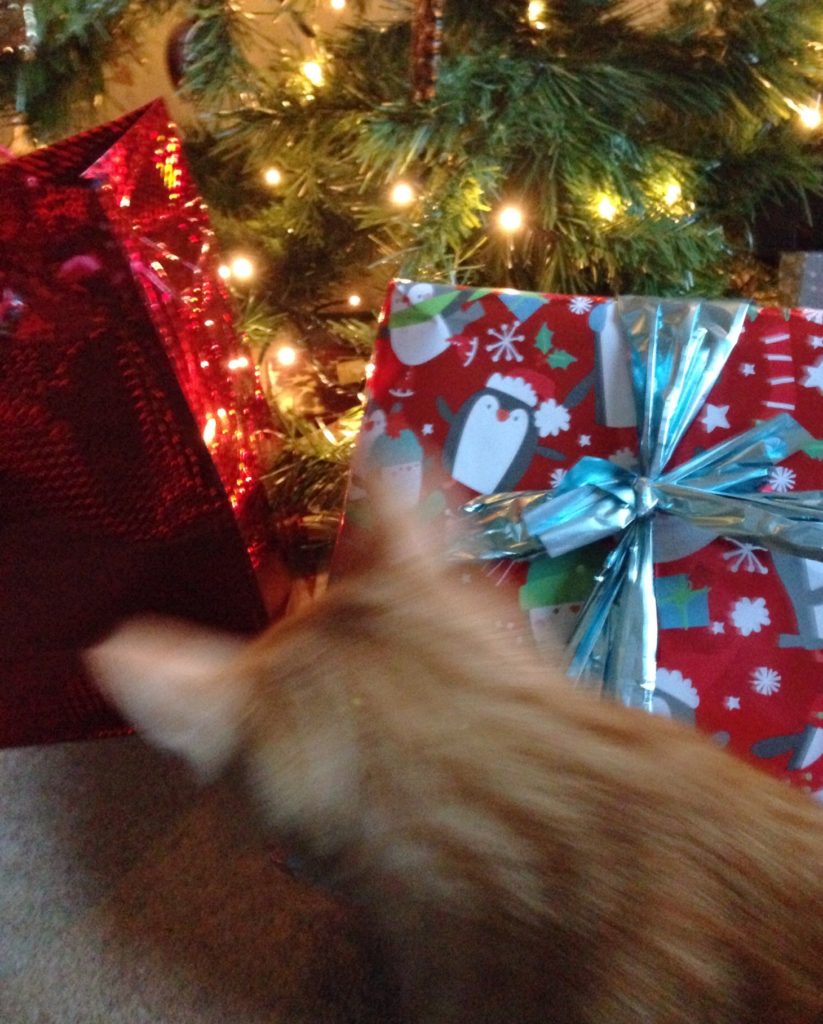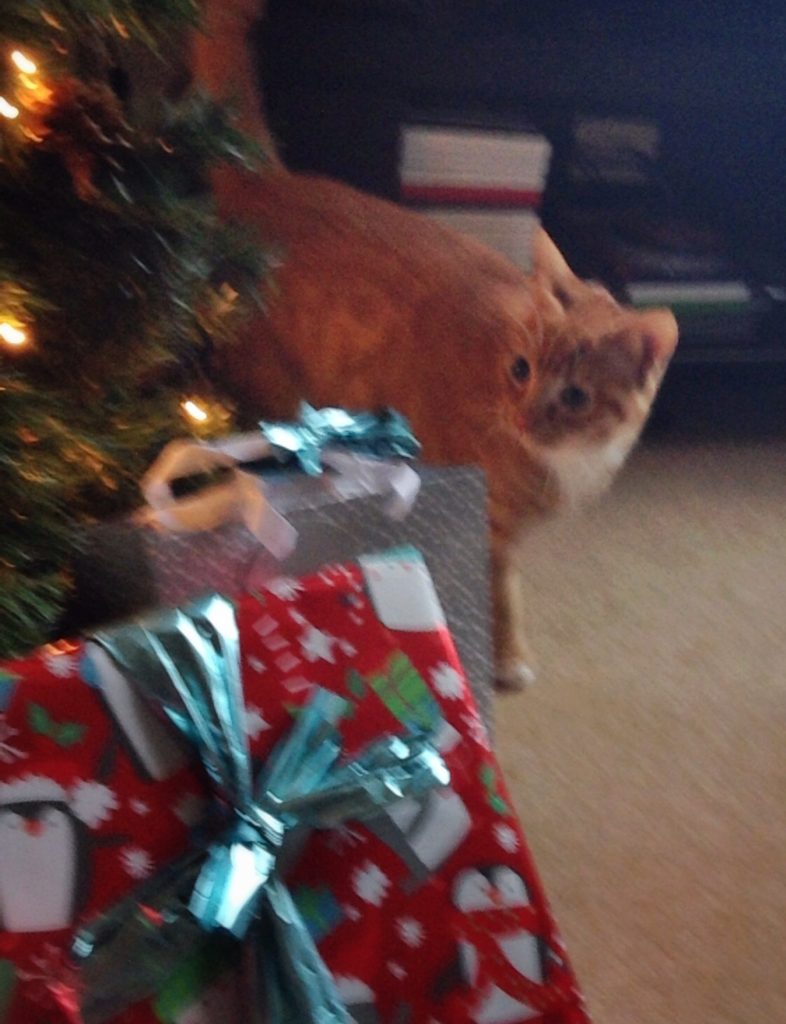 I try not to be too OCD about the wrapping, but I do like the tag to coordinate with the ribbon/paper.
I do love seeing all the gifts piled under the tree – ready to be distributed. When our kids were smaller the temptation to peek would have been too much for them, but they seem to be all past that stage now ….. I hope!
My parents enjoy telling the story of one Christmas when my eldest brother was about 3, he woke early on Christmas morning and went downstairs and opened ALL the gifts under the tree, no matter who they were for or from! My parents struggled to work out who had given what to whom!
What about you – is wrapping presents a pain or a joy? Do your gifts go under the Rene before Christmas?