Last year for the first time I made some Christmas peppermint bark. It was not only delicious but easy-peasy to make!
This year I made triple chocolate bark – using dark, milk and white chocolate.
Here you go:
Melt dark chocolate, spread on baking sheet, allow to set
Melt milk chocolate, stir in a few drops of peppermint flavouring, spread over the dark chocolate, allow to set
Melt white chocolate, stir in some crushed candy canes, spread over the milk chocolate. Before it sets, sprinkle over the rest of the crushed candy canes.
Finally, just to add a bit of contrast, I melted a bit more dark chocolate and drizzled it over the top.
Allow to set.
Break into chunks
Enjoy!
It's so easy and so yummy – try it if you haven't already.
In other news, our eldest daughter is 16 today! As she arrived 4 weeks early back in 1997 (by caesarean section due to preeclampsia). It made for a memorable Christmas (I was discharged on Christmas Eve – there is my daughter, under the tree!)
Here she was earlier this evening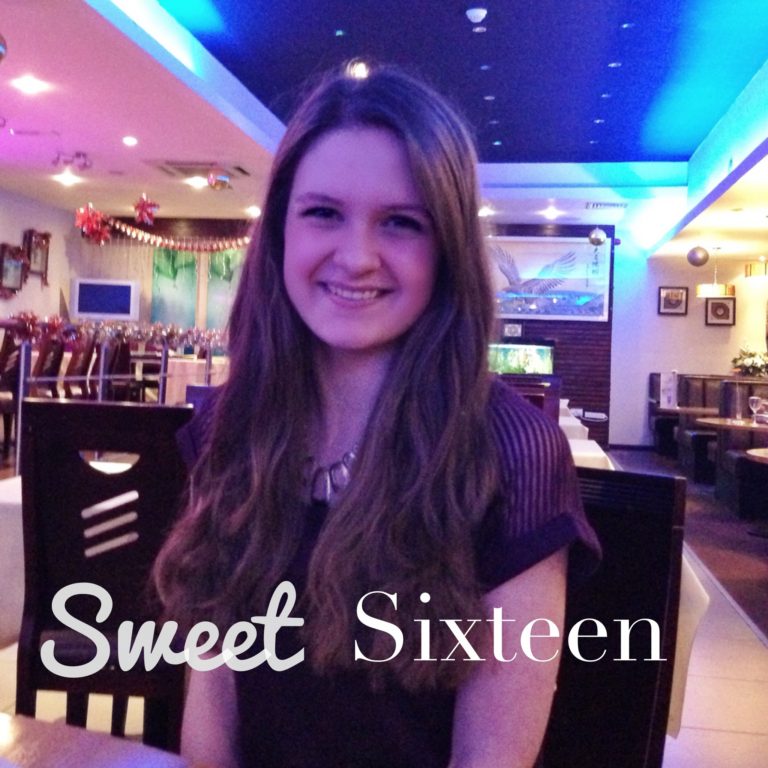 Can't believe she is 16 already! We love her lots and are so proud of her.