Today we take a break from our advertised scheduled viewing of my blog, and welcome our special guests of BoMama and friends. Today is BooMama's Christmas Tour of Homes and I am delighted to share a bit of my Northern Ireland home with you all.
Before the (not so) Grand Tour begins however, first, for the die-hard digi scrappers I would like to share the layout I created yesterday….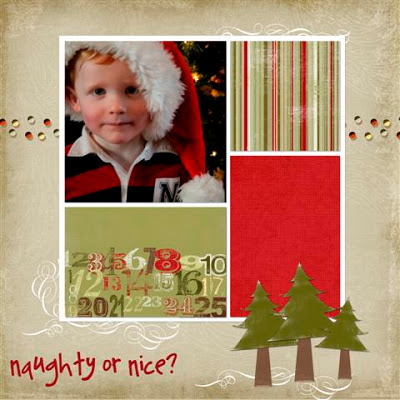 Let the tour begin….
The obvious place to start is the hall, where we have our red/kiddy tree. Although on the face of it it may appear totally traditional, it is where the kds love to put their homemade decorations. Lights are white and trees are fake – that is the compromise in our family. The kids would love coloured lights, but they need to leave home first!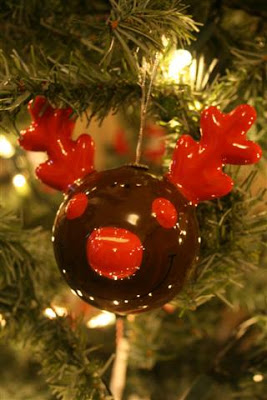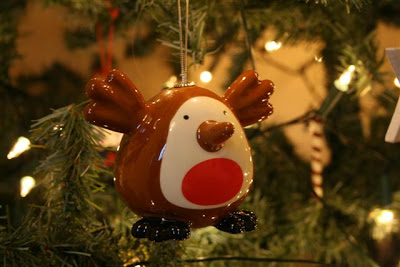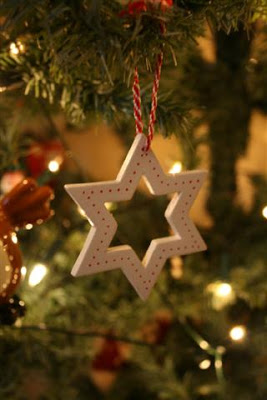 On the hall table is our Christmas Advent candle "thingy" from Vienna. A few german guests have called it a Christmas Pyramid, but this year it was given a new name – "The Jesus Helicopter" by my 3 year old. I hope Our Lord is not offended. I have included a digital layout of our Christmas Eve Tradition of lighting this Advent and singing carols.
In our living room (still called the "new room" by my kids, even though I redecorated it over 3 years ago!) is our other tree. Gold, natural, cream, chocolate brown theme going on here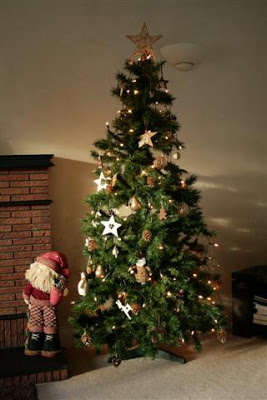 and an unconventional visitor to Bethlehem, courtesy of my son Sam, who insisted on jumping around behind me as I took this photo, to make baby Jesus smile.
The dining room is not yet ready, and has restricted access (restricted by my craft stuff, unwrapped presents and general dumping ground) but here are a few of my christmas food photos to whet your appetite.
My Mum's wonderful chocolate Florentines (thanks Mum)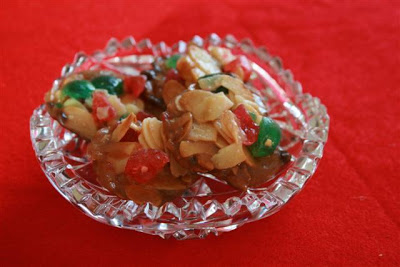 and some yummy (not home-made) mini mince pies on my new festive plate and bowl.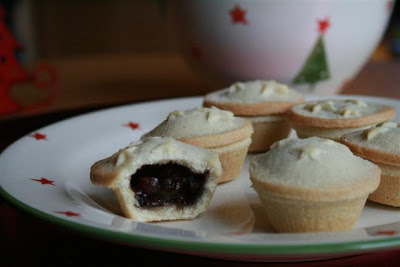 So that is all folks.
Hope you enjoyed my mini tour.
Thanks for dropping by, and I will continue posting daily until Christmas Eve, so please call in again. If you are interested in more of our christmas photos and traditions, please feel free to look back over decembers posts. If you have never been to Belfast, check my posts HERE where I have a slide show of our Continental Christmas Market (with music!!)
You would be most welcome.
Merry Christmas to you and yours.