Nestling bird necklace from Janmary Designs
This vintage style silver plated bird necklace features one large bird and 3 cute little birdies on a branch and is one of the top selling items over on www.janmarydesigns.com (my alter ego!) and I want to share it with my bloggy friends too.
Quirky and cute, this necklace to complete any outfit, makes a perfect gift or a treat for yourself.
This vintage style silver plated family birds necklace features one large bird and 3 cute little birdies on a branch. It has a total length of  48cm (19 inches)  with a fine silver plated chain including clasp and the nickel free silver plated branch measures 7 cm (2.5 inches)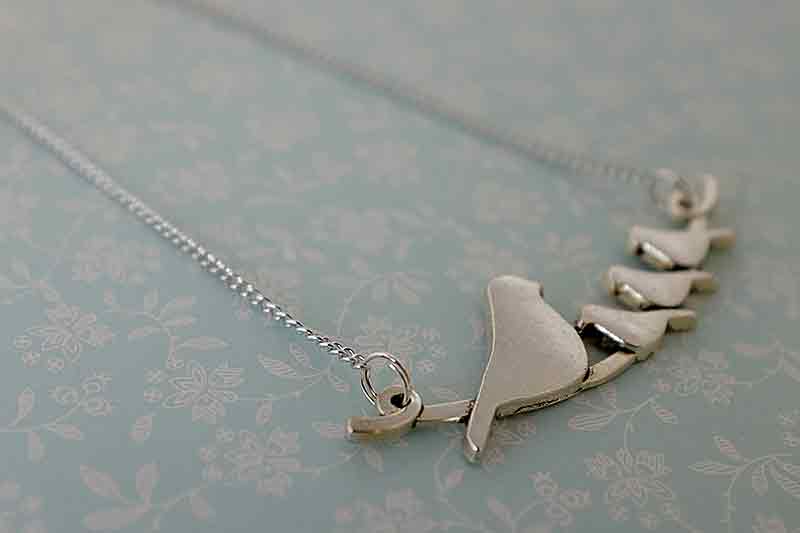 Simplicity at it's best, this beautiful silver toned necklace can be a meaningful treat for yourself or as a thoughtful gift for a friend, daughter, girlfriend or mother.  It's vintage style adds a lovely touch to any outfit and is a subtle endearing symbol of love and family.
It will arrive beautifully presented, carefully wrapped in tissue paper  and placed in an organza bag along with a colourful Janmary Designs card "created for you in Northern Ireland"
.This item is ready to ship (often on the same day). Order yours today!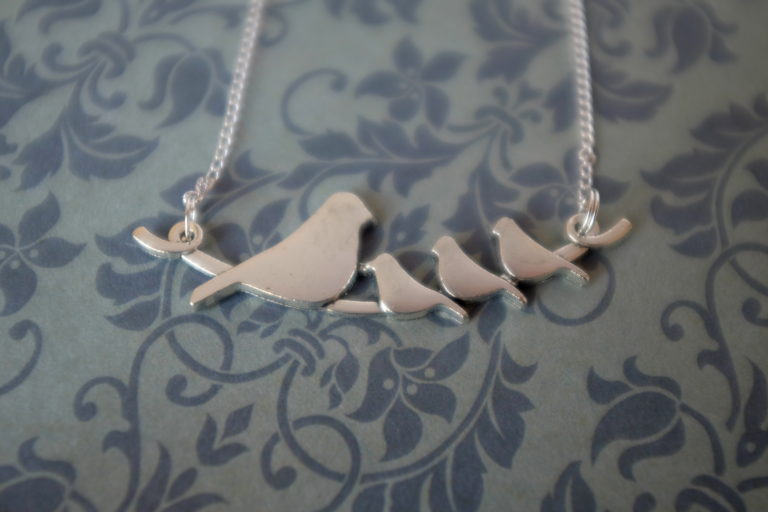 Other bird themed creations from Janmary Designs include pendant necklaces, earrings, bangles, brooches, keyrings and even bookmarks – a thoughtful gift for everyone.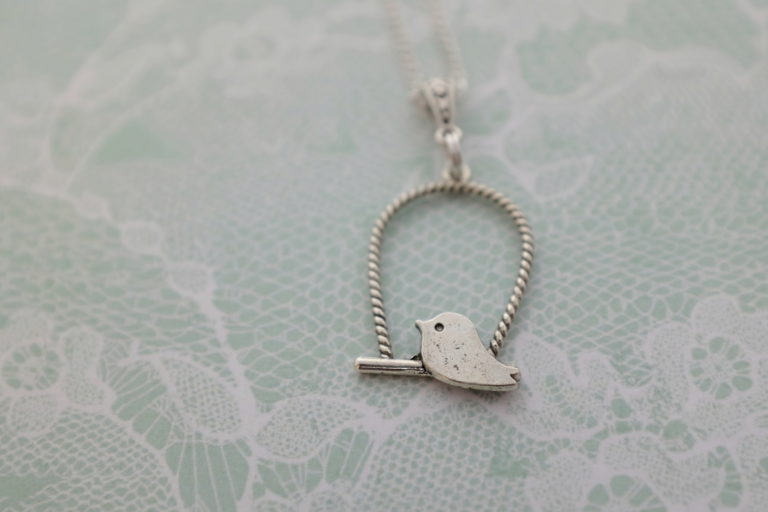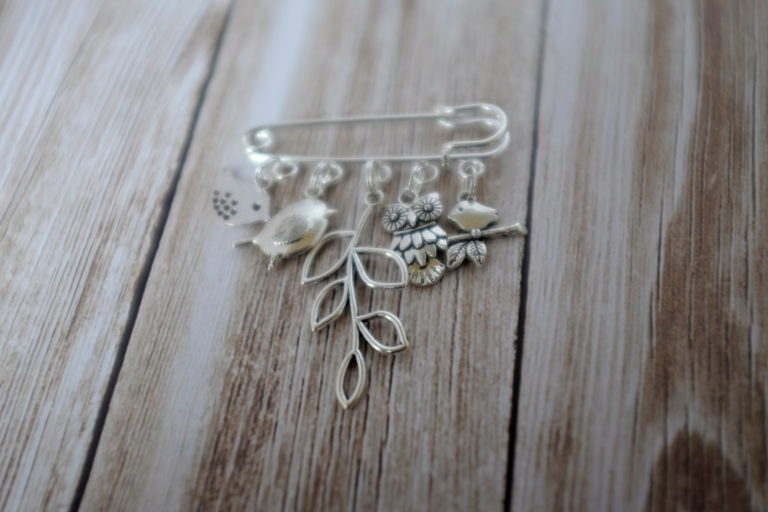 Janmary Designs offers an eclectic collection of jewellery and gifts created with care using with charms, beads and wire sourced locally and online. Part of the range is available in gift shops and boutiques throughout Northern Ireland, but the full range and latest designs only found here in this online shop.
JANMARY DESIGNS – CREATED FOR YOU ON NORTHERN IRELAND
Buy unique, buy quality, buy Janmary Designs