We have had a lovely start to summer, my son and I. My husband was working (for most of it), one daughter on her gap year, one daughter on an Exodus trip to Moldova, so down from our usual 5, for the majority of the last 2 weeks it has been just my son and I up north.
Since we purchased our cottage near the Giants Causeway over 10 years ago, how we have used it each year has evolved as our family has grown up.
A few things however remain the same ….
Our usual summer activities / traditions
Exploring our favourite harbours and beaches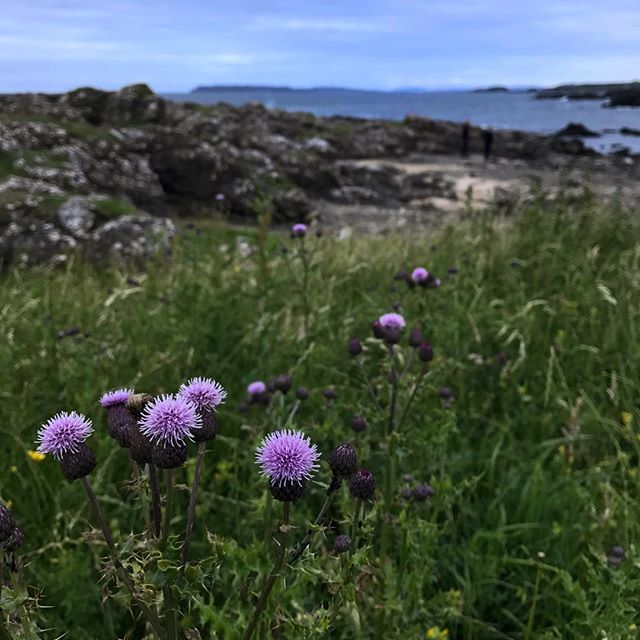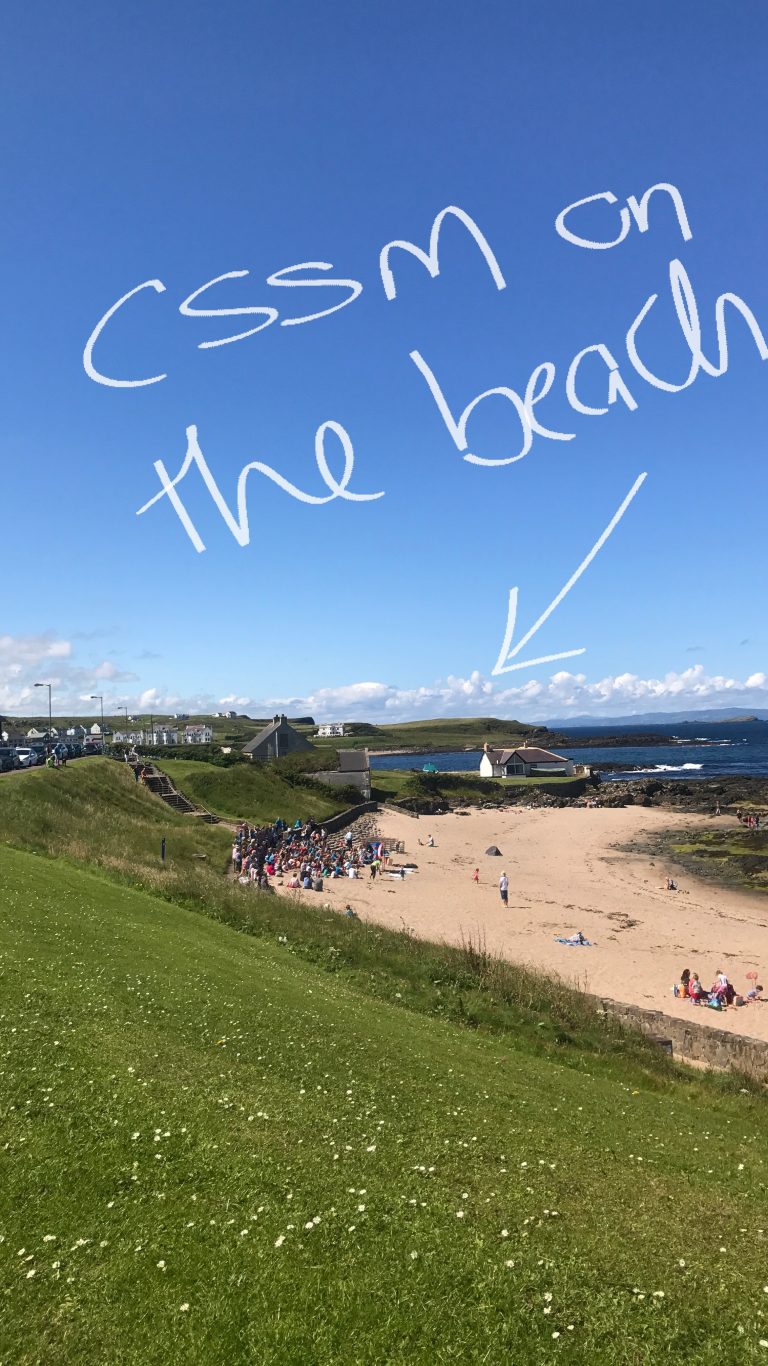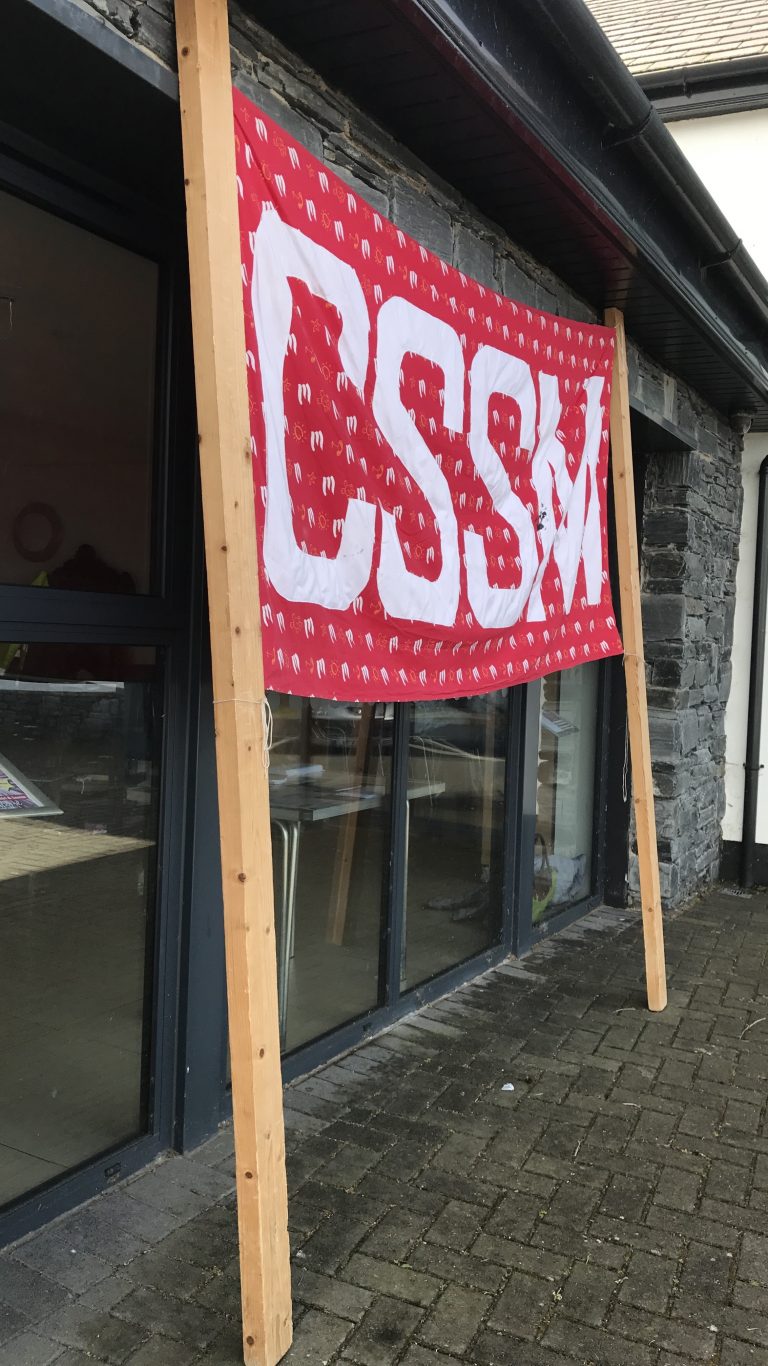 Here is a pic of CSSM from back in 2012 – gives you a better idea of just how many kids attend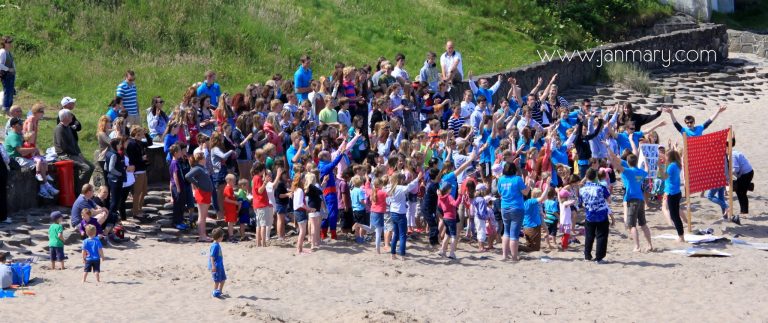 A trip to Barry's in Portrush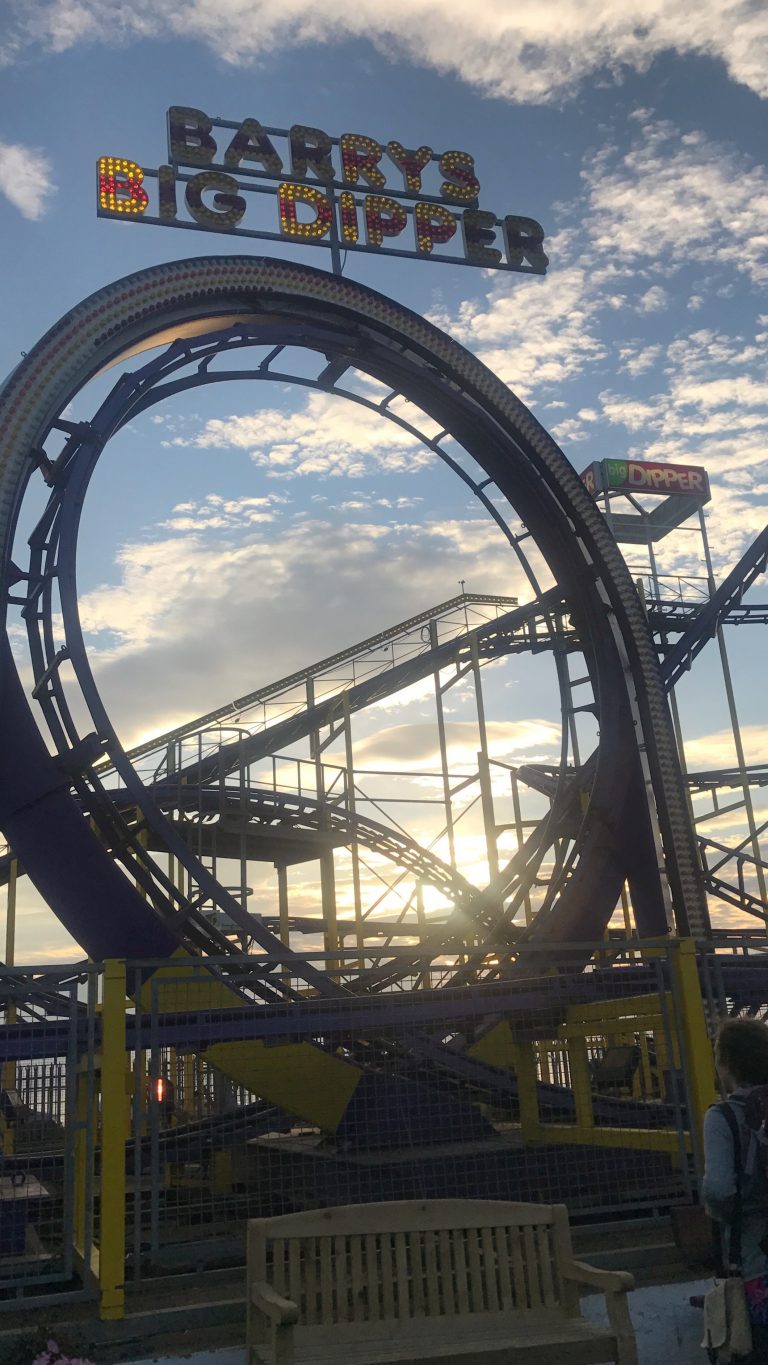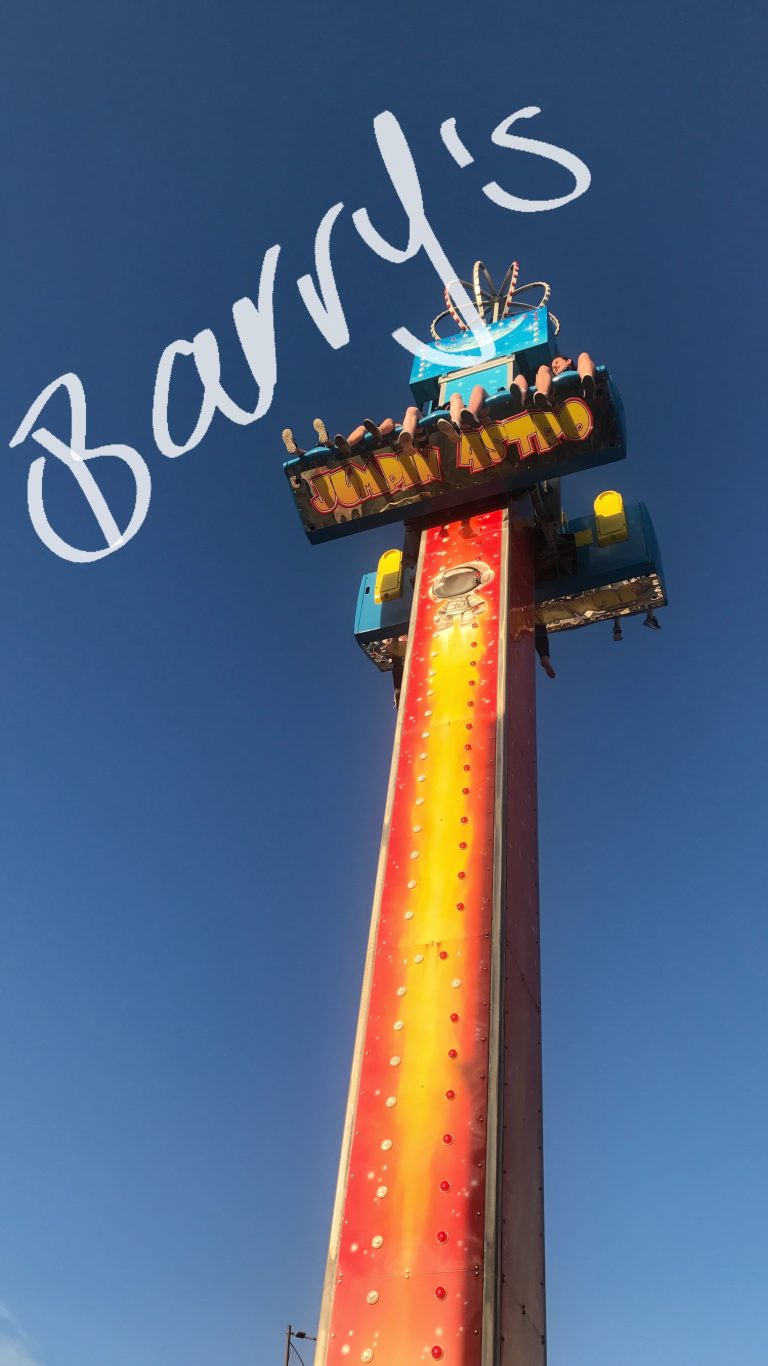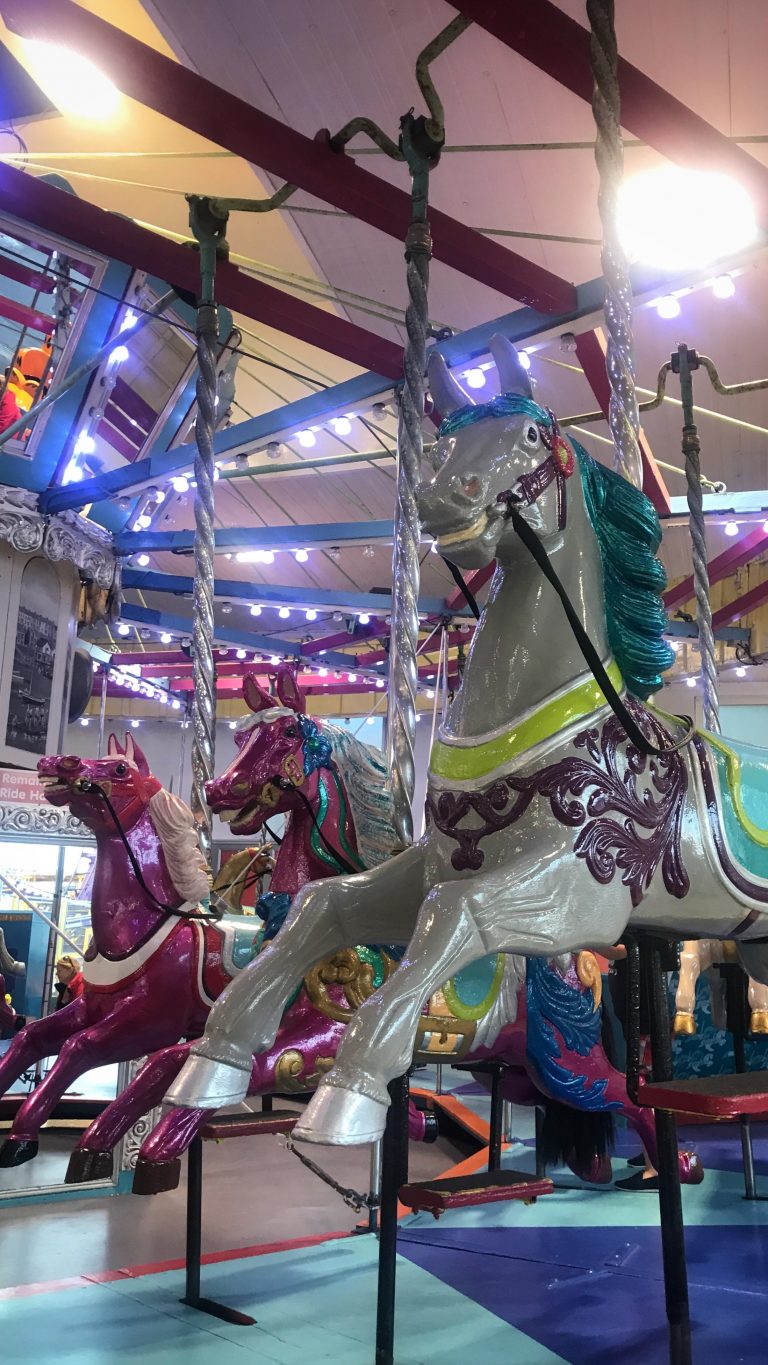 Flying a kite on the "driving" beach (Portstewart Strand)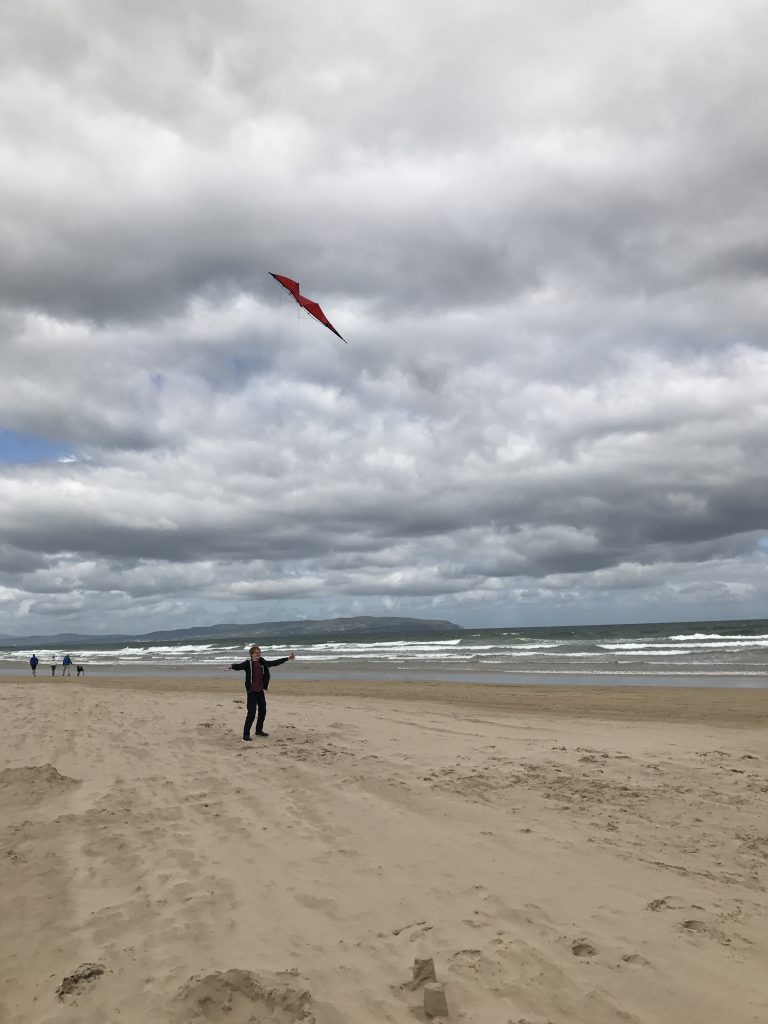 A visit to the Arcadia and East Strand in Portrush. Ever since I found this vintage postcards I have been planning to take them to Portrush and try to recreate them in a before/after. I sort of managed it!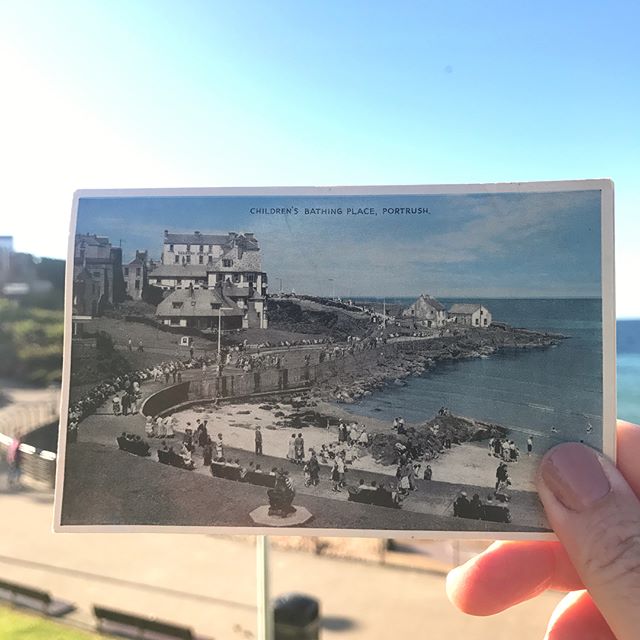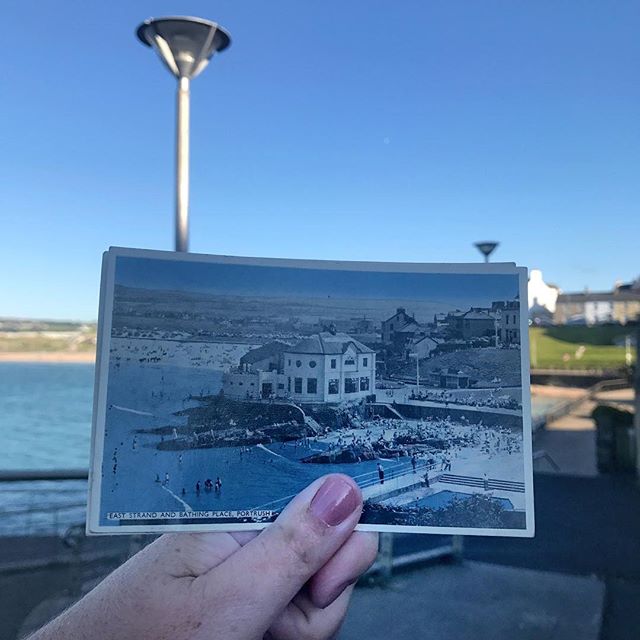 Buying next year's school shoes in Bishops, Coleraine
Walks along Runkerry Strand and along the River Bush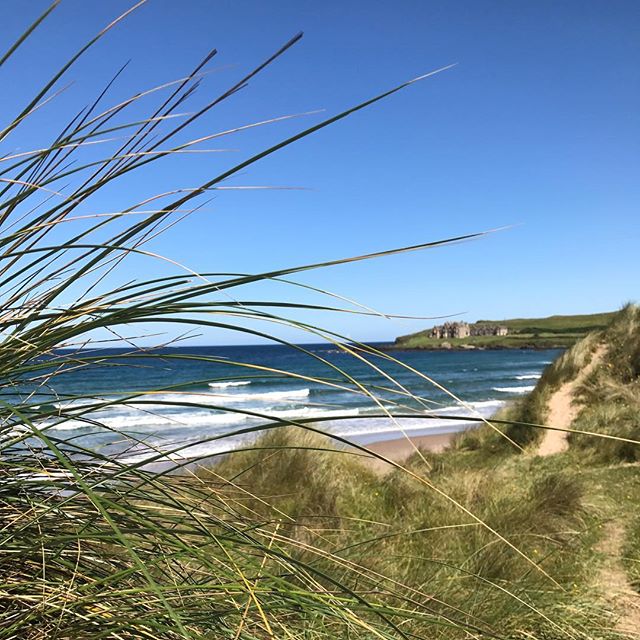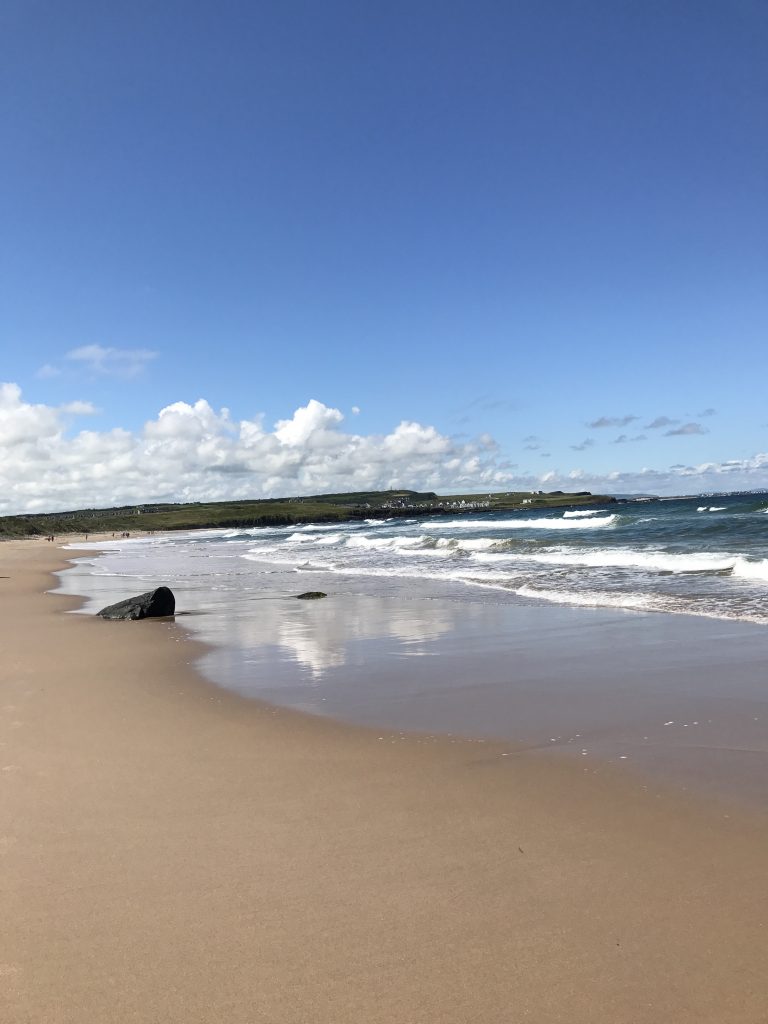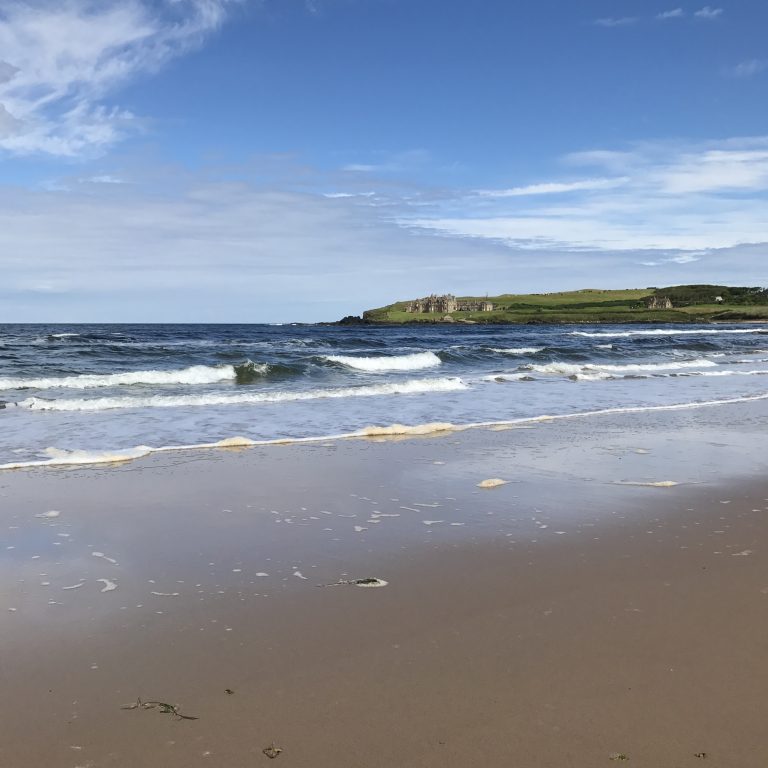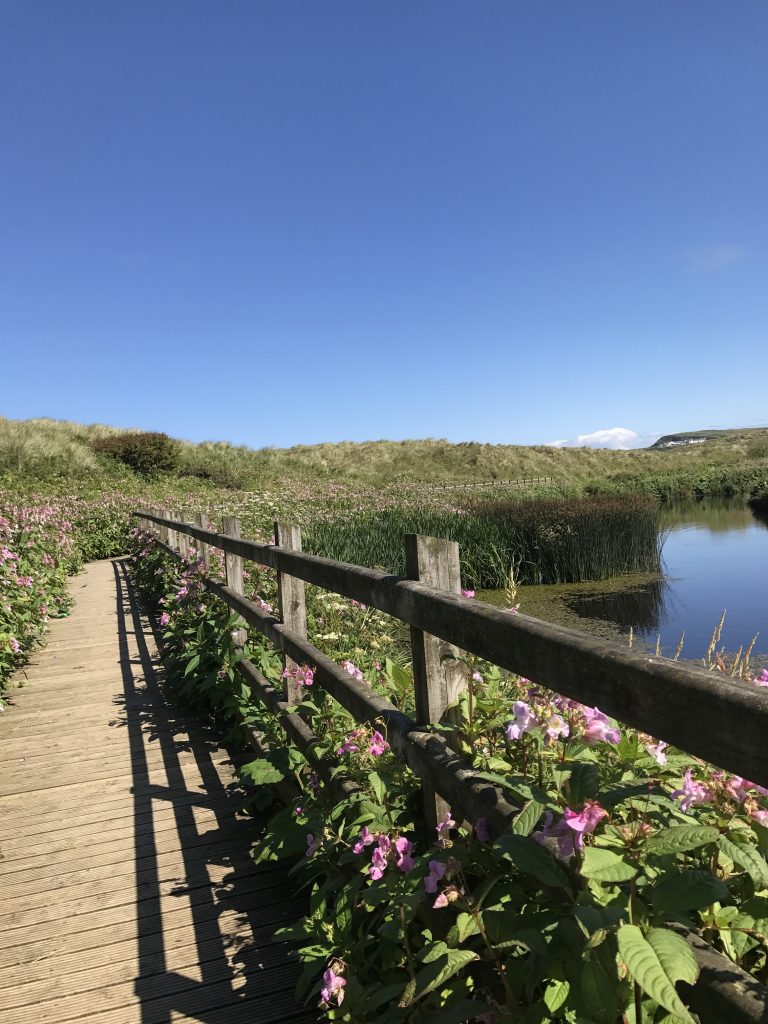 Sunday lunch in one of the Ramore restaurants in Portrush (currently the Mermaid is our top choice as you can book it on a Sunday – much as we love the food at Ramore, we are not fans of queueing and waiting for a table)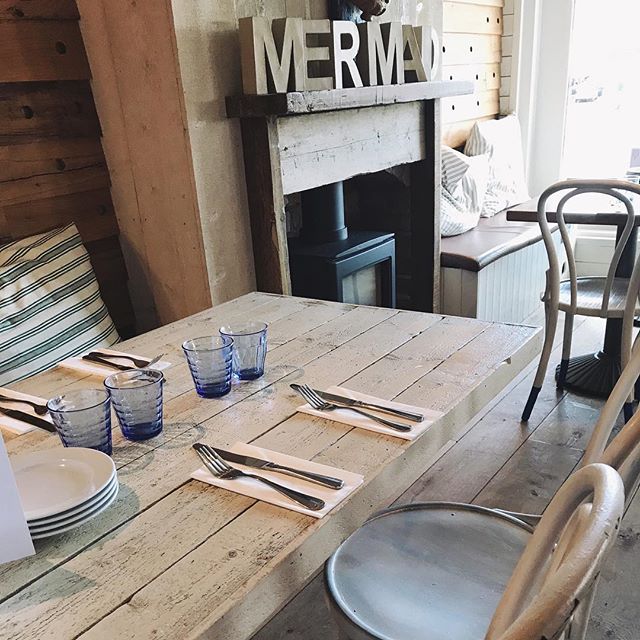 A trip to the Sweetie Jar in Ballycastle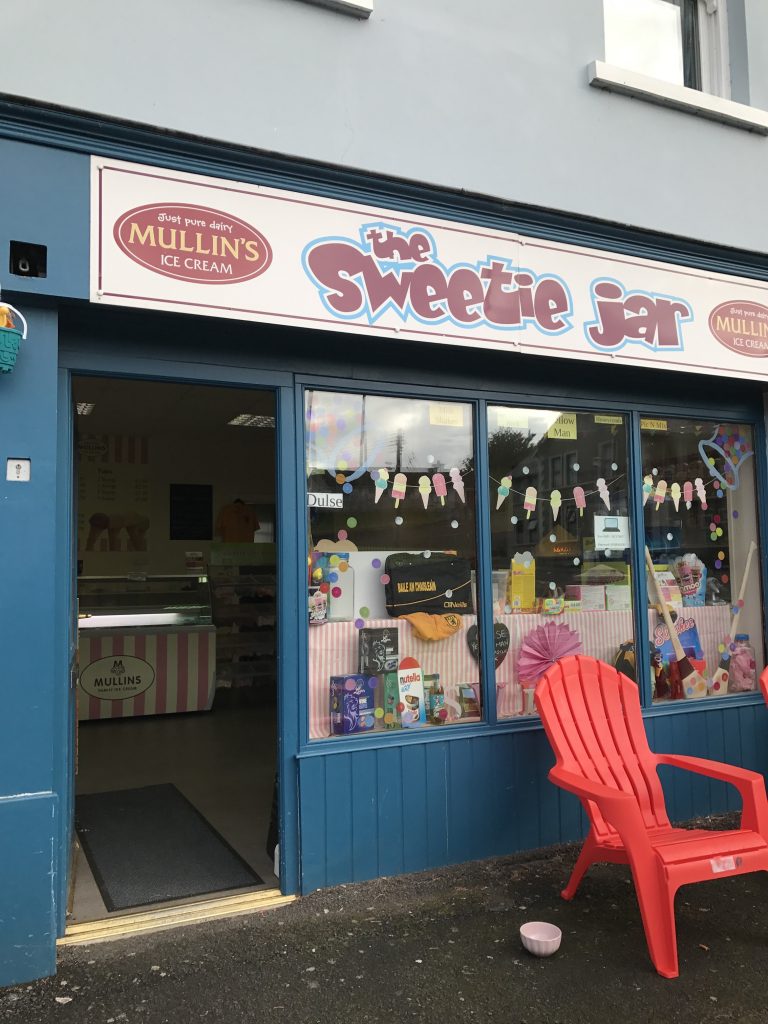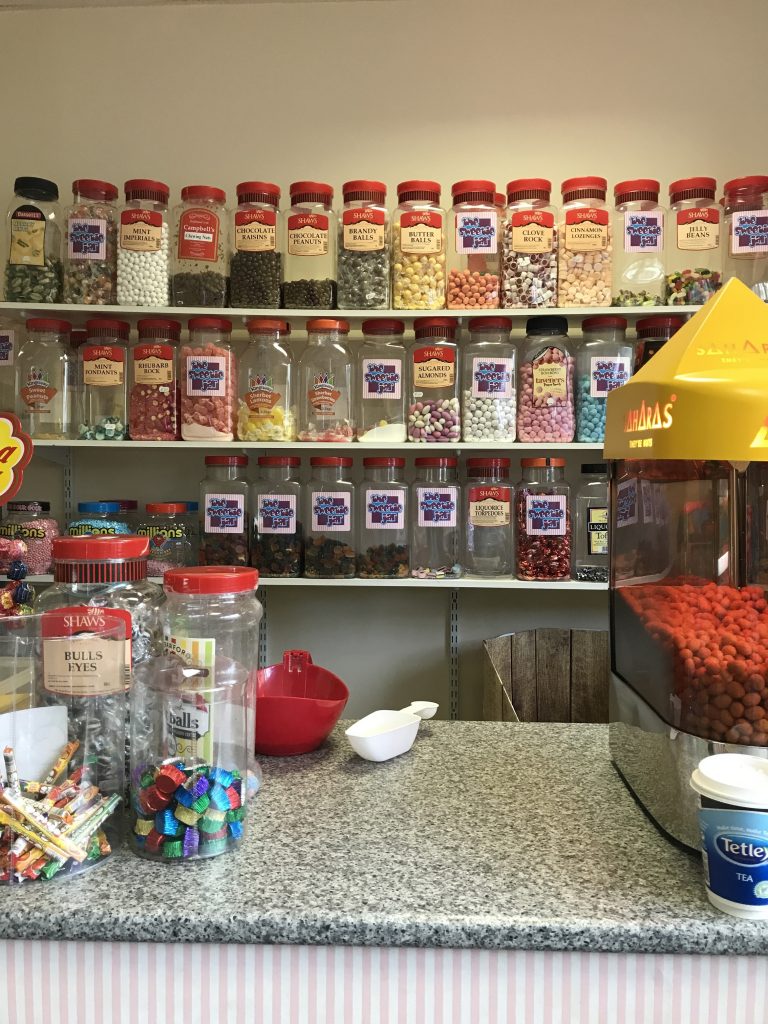 Delivering Janmary Designs jewellery to two local stockists – Memento (Portrush) and The Designerie (Bushmills) – both lovely shops and well worth a visit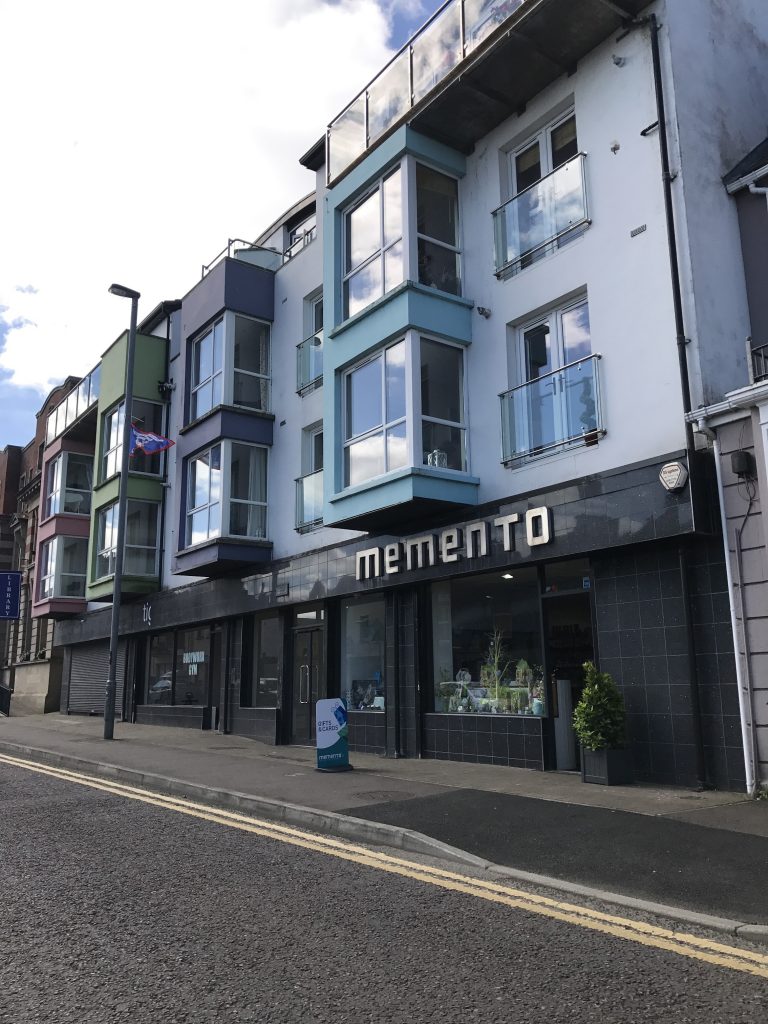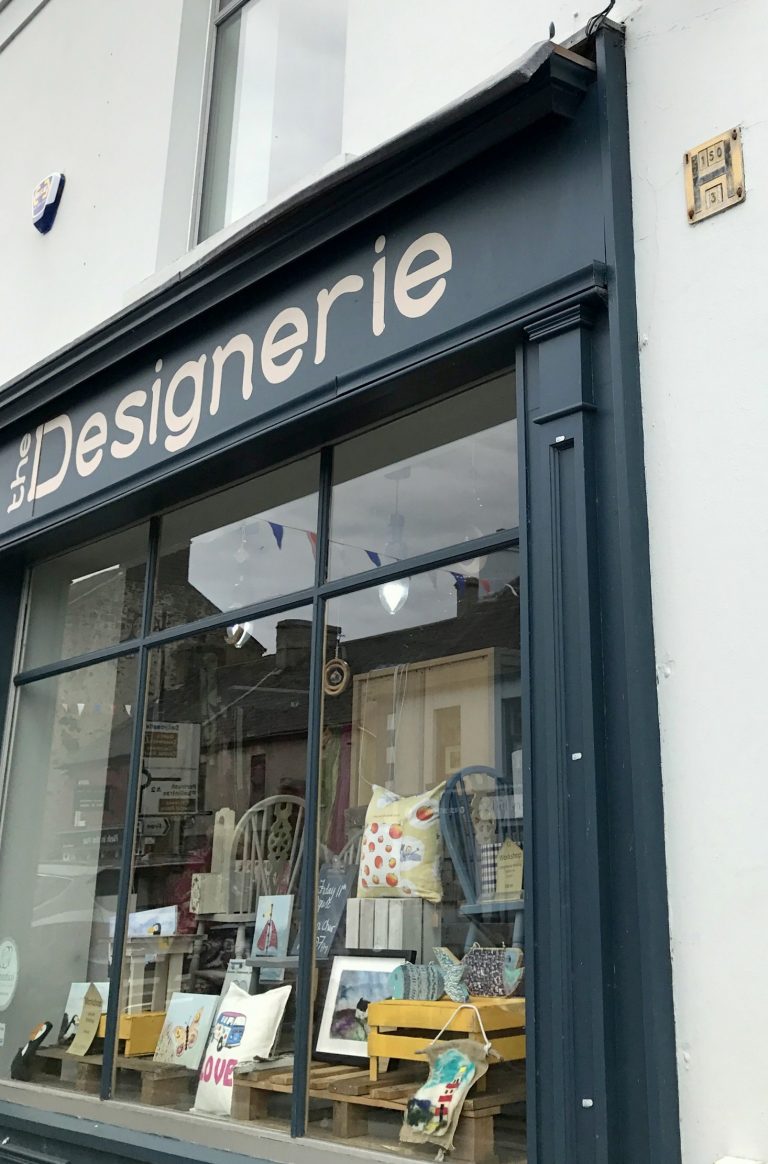 A few things we haven't done (yet) this summer …. (pics from previous years)
Toasting marshmallows and drinking hot chocolate around a fire log on the beach
 (2011)
A visit to White Rocks Beach
 (2007)
 (Sledging in the sand dunes 2008)
A visit to The Dark Hedges
 (2011)
Playing in the fountains – in Ballycastle or Portstewart
(we might be finally past that stage)
 (2009)
 (2015)
 (2016)
Mussenden Temple and Downhill Beach
A few summer firsts
I completed a crochet cushion project (including some crocheting on the beach!)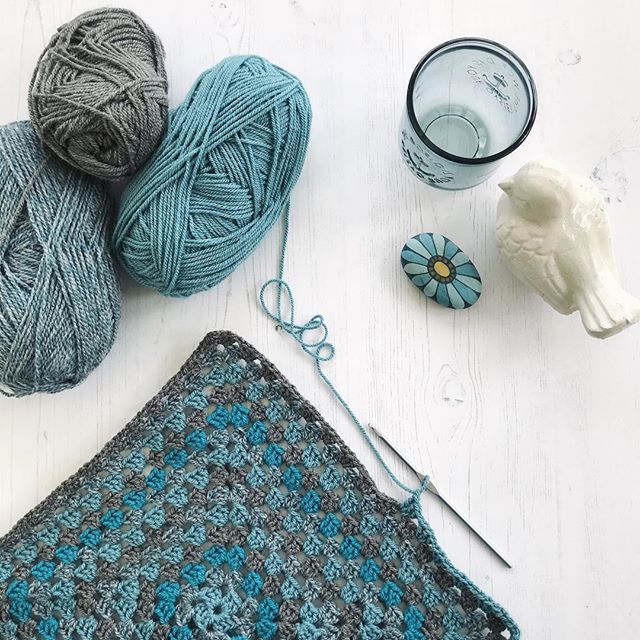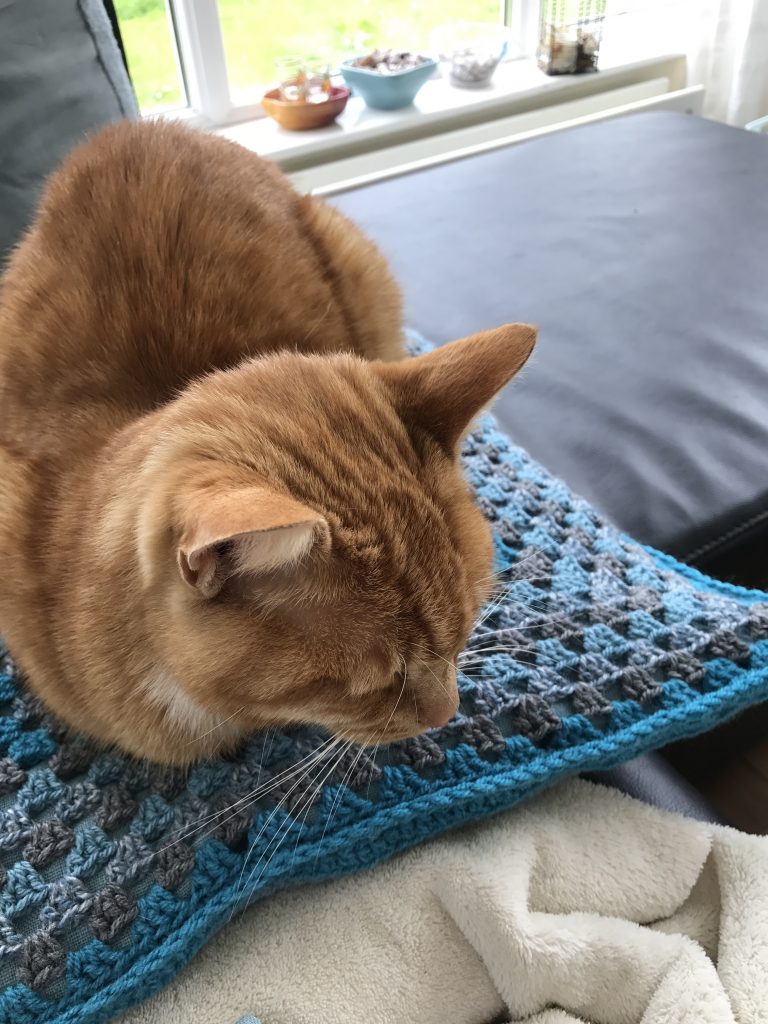 Garfield approves of the finished results!
A new sit-in chip shop in Bushmills – The Cods Way (owned by the Hip Chip carryout chip shop)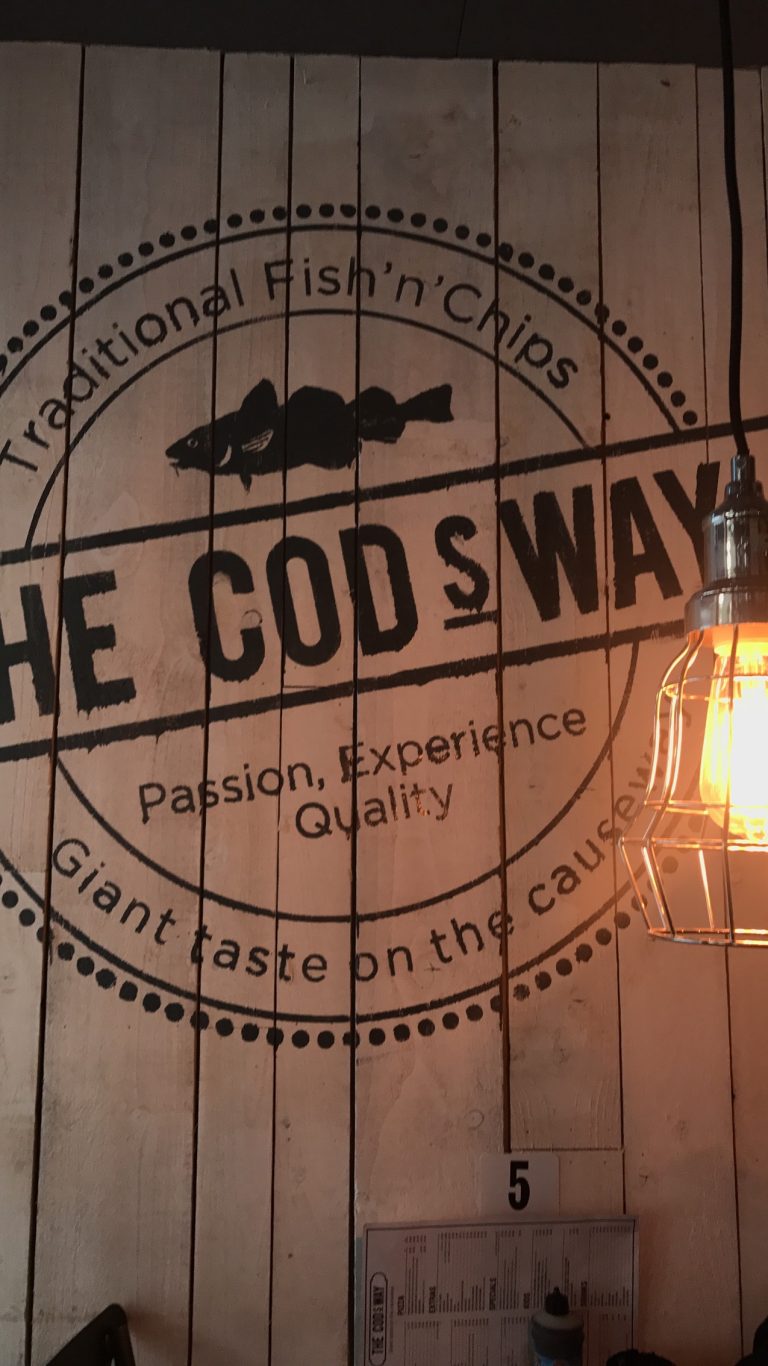 A whole day spent on the beach – from 11am to 5pm – glorious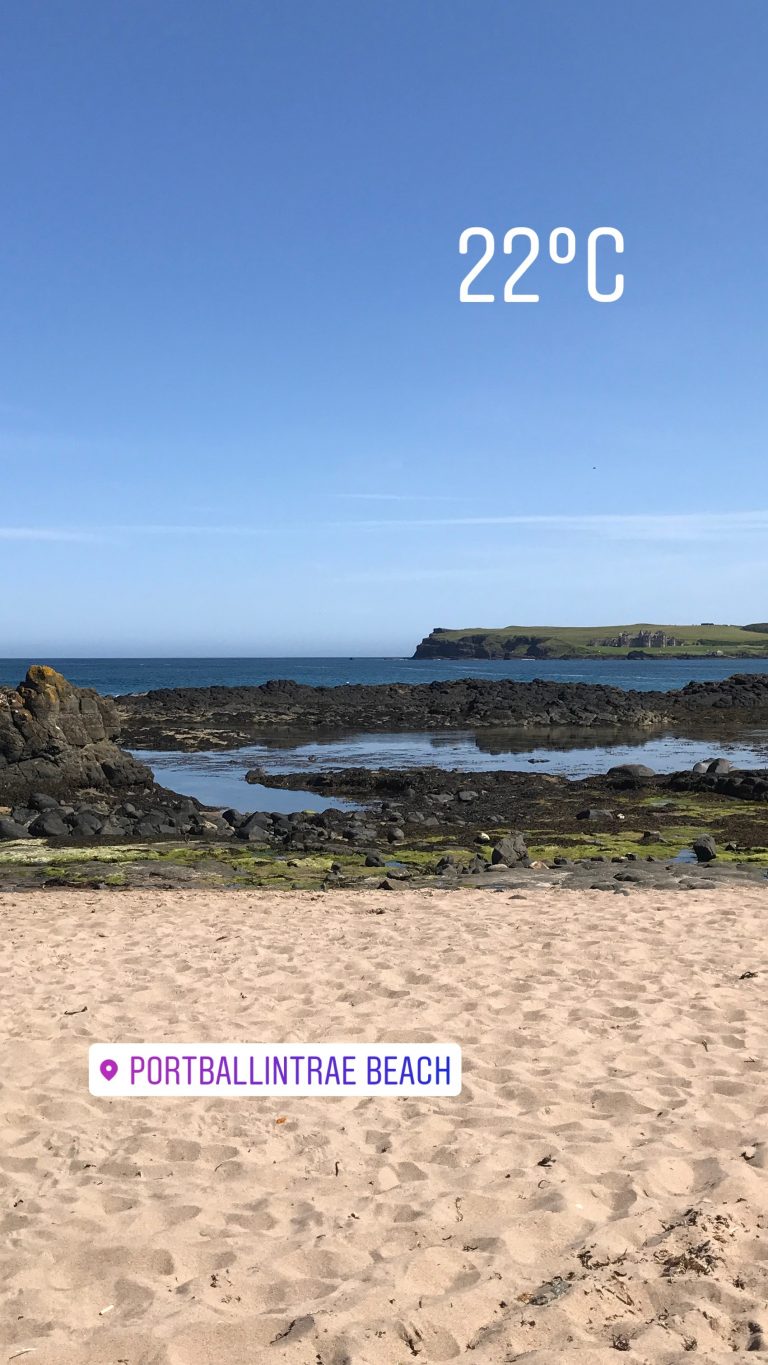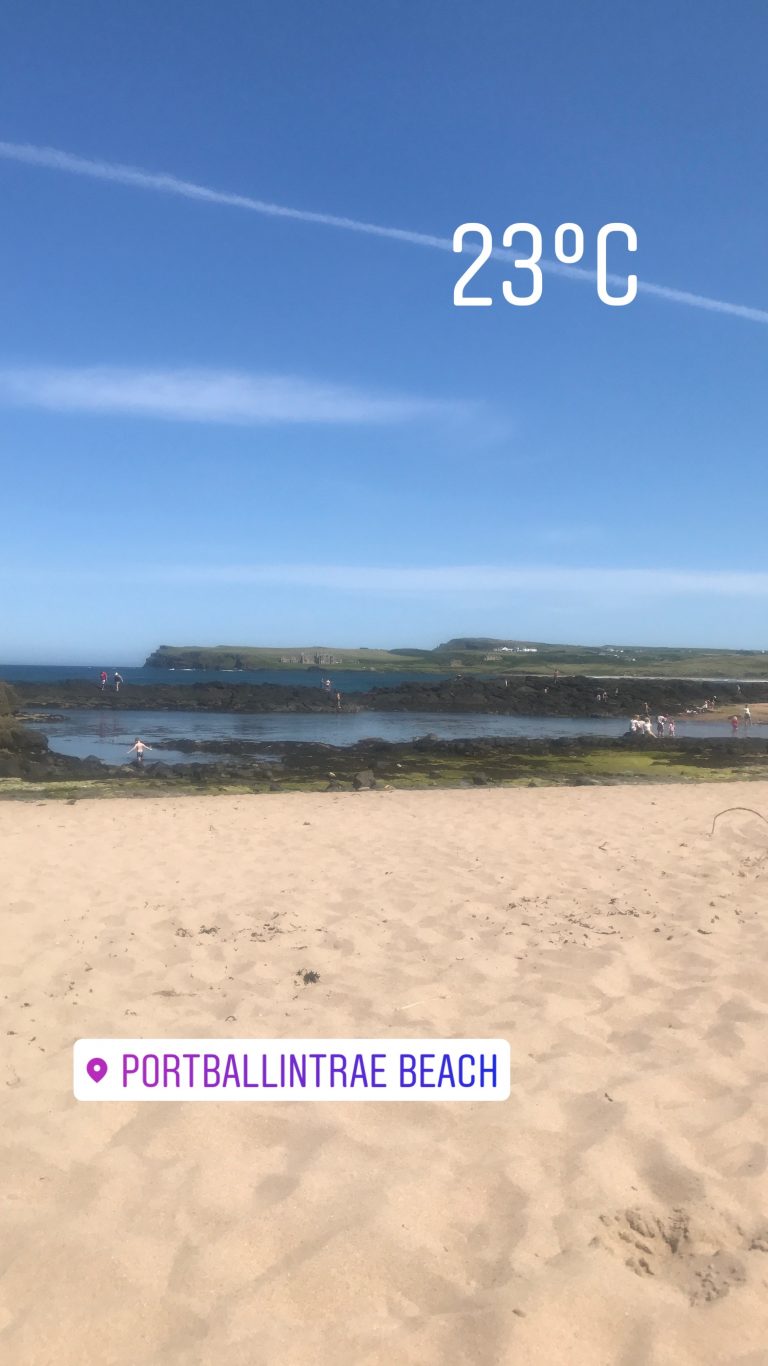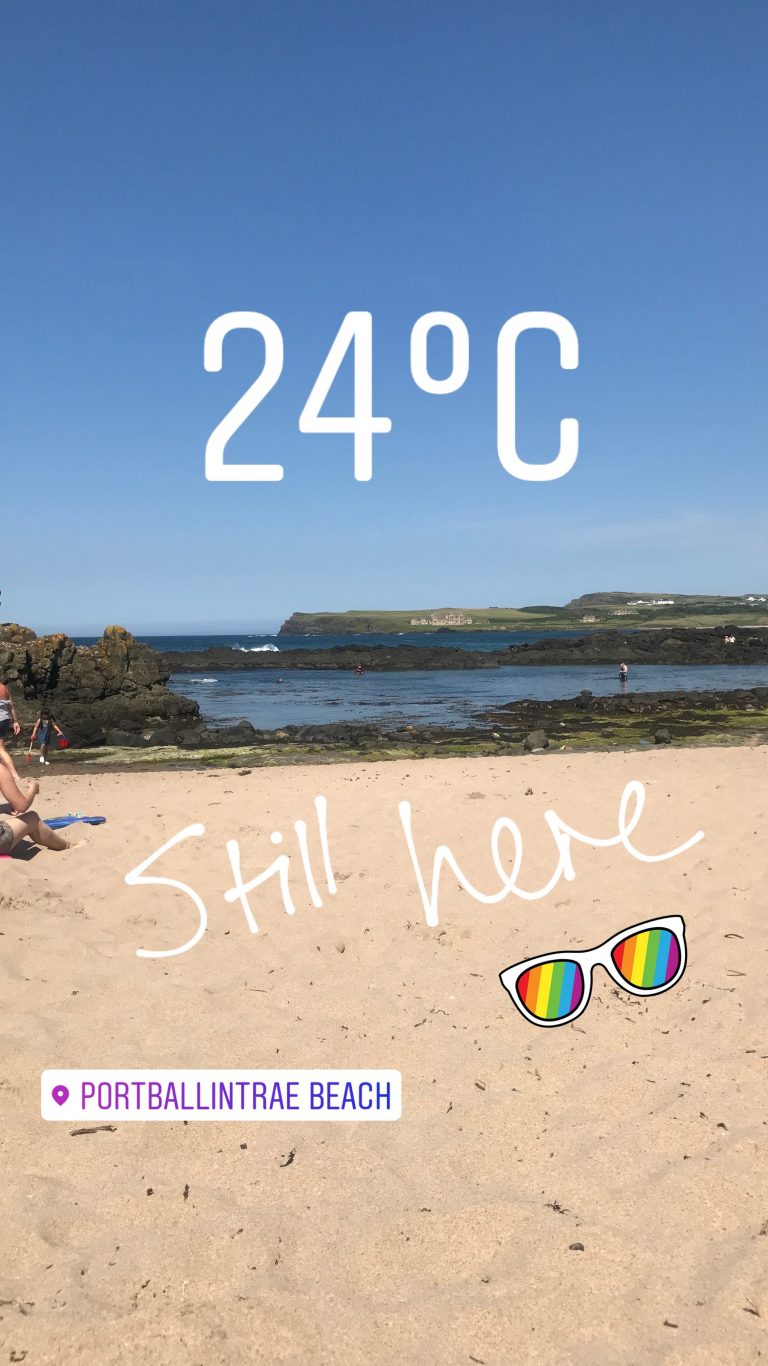 The hot sunshine was quite a remarkably thing ….. which is always hoped for but never guaranteed! ….  we had some WARM sunshine, and we needed a windbreak for SHADE not to protect us from chilly sea breezes.
A summer selfie ….. any photo of me is a very rare event!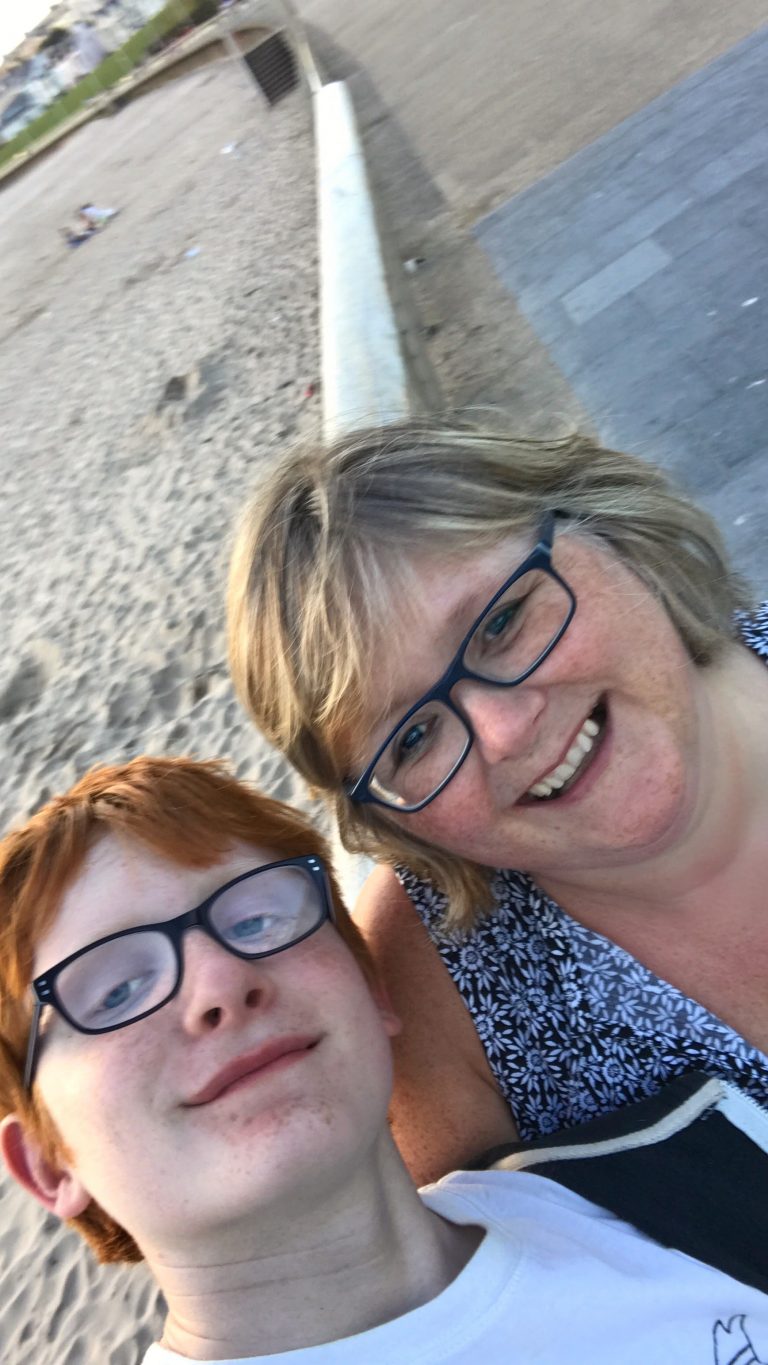 What I've missed…
Most of all this year I just missed having all of us in the one place, but thankful for the times we do get to be together, especially on the north coast.
 (2009)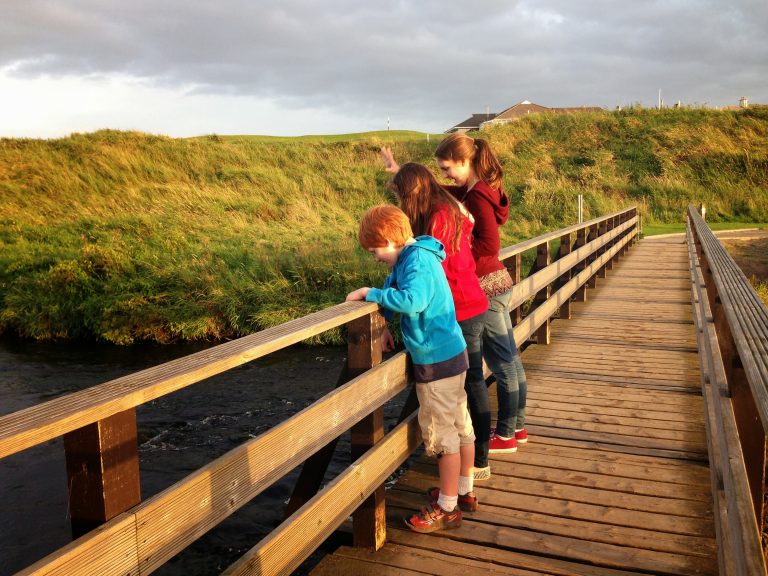 (2013)
So there you have it …. the start of our summer. How are you spending your summer? Do you have any summer traditions? Do share!