Advent
I am aiming to blog daily in December again this year – time will tell if I manage it!
Today was Advent Sunday in church. In our church (Methodist Church of Ireland) we have a wreath with 5 candles, the first candle being lit on the 4th Sunday before Christmas during the service, each Sunday an additional candle is lit, and on Christmas Eve the final candle will be lit.
I took this photo on my iPhone BEFORE church (in case you are wondering why the pews are empty!)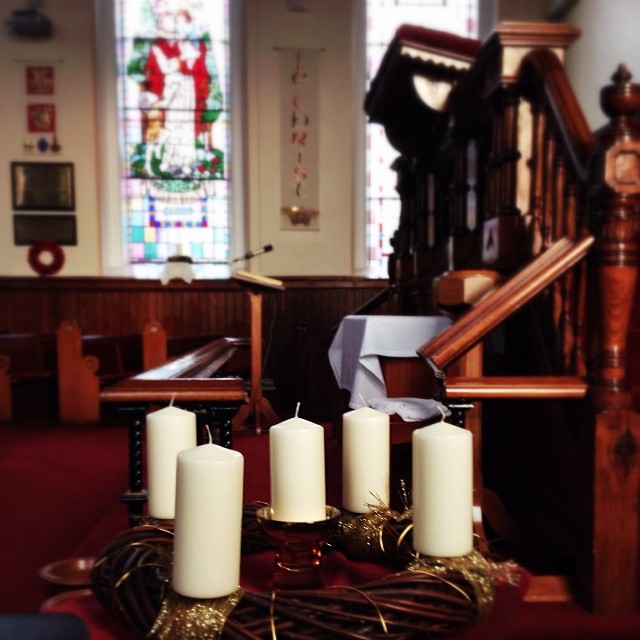 This is the time for Christians to prepare for celebration of the birth of Jesus and look forward to the time that Jesus will come again. In the midst of all the hustle and bustle, shopping and cooking, it is easy to forget the reason we celebrate Christmas.
Of course 1 December is also the first day to open the chocolate Advent calendars at home too – this year my son has a very un-festive but highly popular Skylanders Advent Calendar.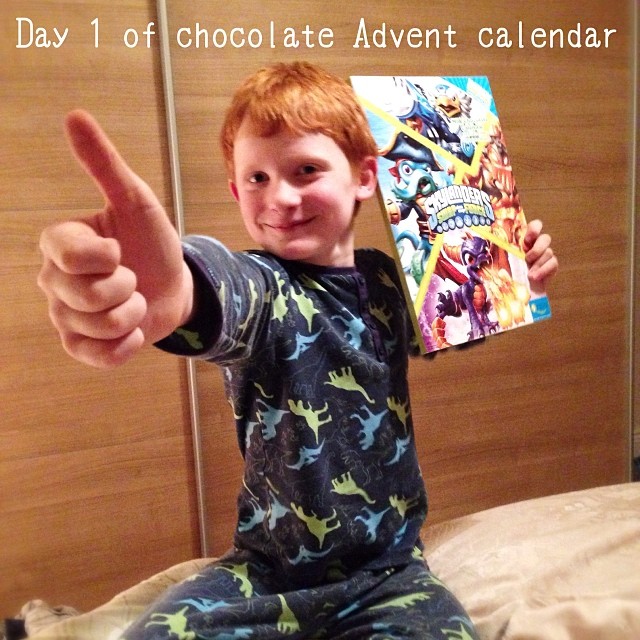 He could not wait and his enthusiasm seemed didn't wane despite the teeny tiny piece of chocolate!
Each year I look at all the amazing Advent Calendars on Pinterest, and always have good intentions of creating something crafty for NEXT year, but here we are again without one! I do have a few I bring out each year, if you are really keen you can find them in a few previous blog posts from Christmas-es past – 2012, 2011, 2010 and 2009.
So please share – do you have and Advent calendars? I'd love to know (and I just love comments!)