Today started a glorious sunny and remarkably mild February day. After some last minute shopping and delivering George to the cattery for his own holiday, we headed west.
Fermanagh is the most westerly county of Northern Ireland and is dominated by two large loughs (lakes) – Upper and Lower Lough Erne, with the town of Enniskillen centred on an island in the middle of the two.
We stopped for a picnic on the way down, and after the inevitable traffic jam in Enniskillen we arrived at the Manor House Country Hotel which is on the shores of Lower Lough Erne.  The LOWER lough is the more northerly of the two loughs.
The hotel has managed to retain some of it's old charm as well as a lovely pool and spa. We have never had a short break away in N Ireland to a "proper" hotel WITH the kids – so a new experience for all of us.
You can see my photos from inside the hotel in this blog post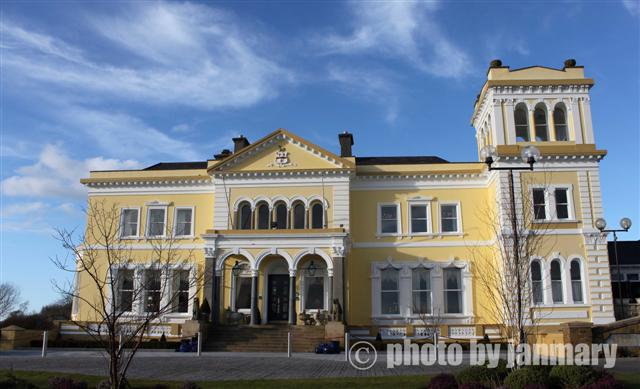 We booked two adjoining rooms – our room is a HUGE double, and the kids have a family room next door with a double and two single beds.
The rest of the family spent some time this afternoon in the pool, hot tub and jaccuzzi whilst I did my inevitable photographic tour of the house and grounds.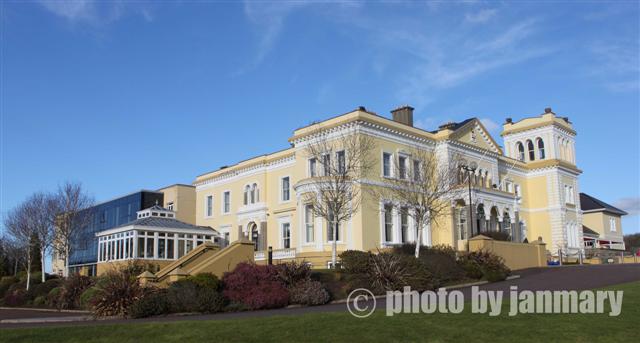 The lough was incredibley still, and being used to the crashing Atlantic Ocean near our cottage, it was incredibly quiet too.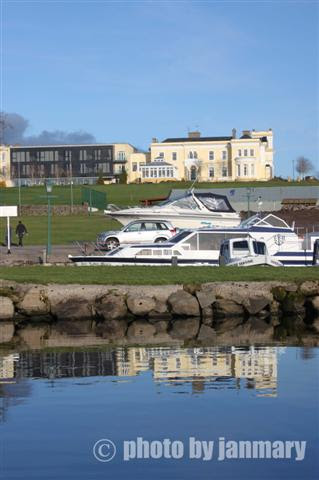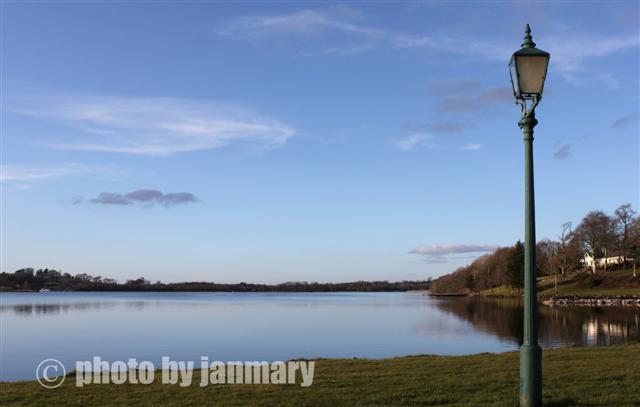 We are just back from a beautiful meal in their lovely formal restaurant.  Not always easy to relax with kids in such a formal setting, and our table was right in the middle, but we all survived and the food was delicious.
Do you want the foodie details?
Our starters included
Baked Goats Cheese with Beetroot
Pork Belly with apple
French Onion Soup
Seafood Chowder
Mains
Several delicious steaks
Cod with chips
Chicken with chips
Roast Chicken with mash
Desserts
Baked Orange Cake with chocolate truffle
Warm Apple Square
Unusual trio of sorbets (and they WERE unsual!)
Nutty Chocolate bar with caramel
Icecream Sundae with strawberry sauce
Needless to say we have all had "ample sufficiency" as my father would say.
If internet connection continues, I'll share more of our trip tomorrow.
We may only be 90 miles from home (and about as far as you can get from our house while still being in N Ireland!) but it seems like a real break and change of scenery.
In the meantime, where do YOU like to go for a short break? Do share!