It's been busy, busy, busy here in the world of Janmary Designs. Busy in a good way, though, so I'm not complaining!
  I've been busy creating some new jewellery items for summer for janmary designs. With the warmer weather and lighter evenings I am definitely in the mood for some summer shades.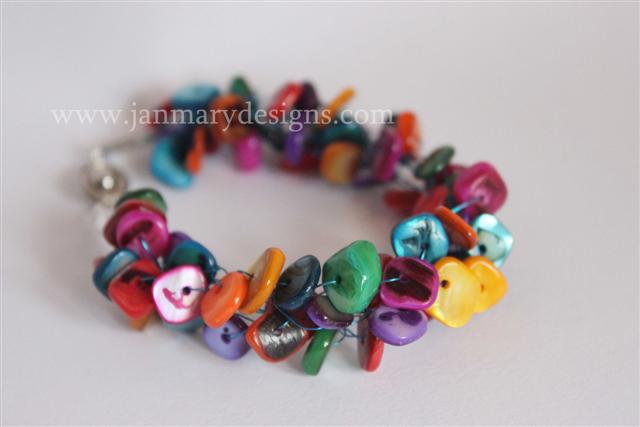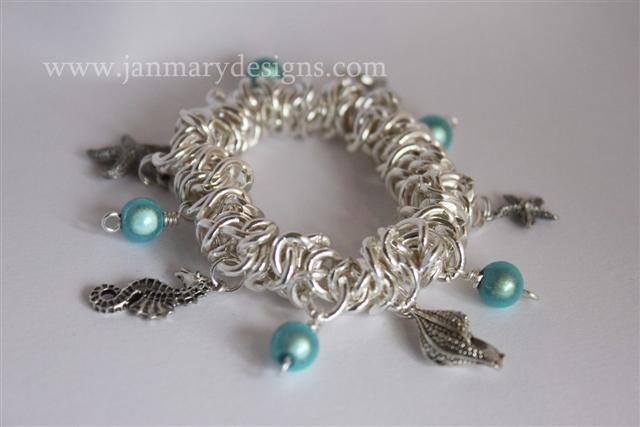 There was a bit of a rush of orders before Mothers Day and a few for Easter too. So busy that I forgot to photograph the items before I delivered them!
 Tomorrow I'm selling my jewellery at a coffee morning in Lisburn in aid of the Japanese Earthquake.
And, as I may have mentioned before, I'm building up stock to take to the shop in Ballycastle which will start to sell my jewellery from next weekend.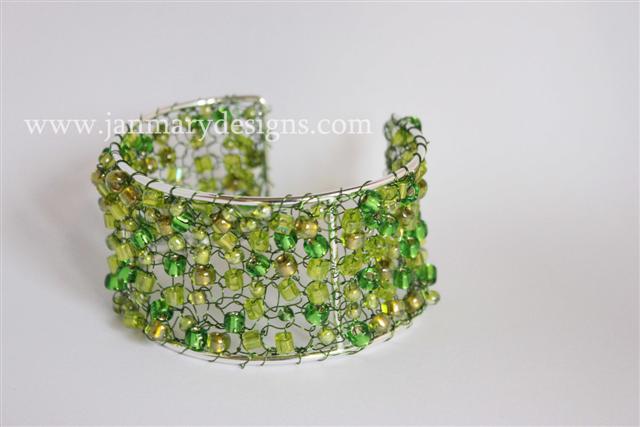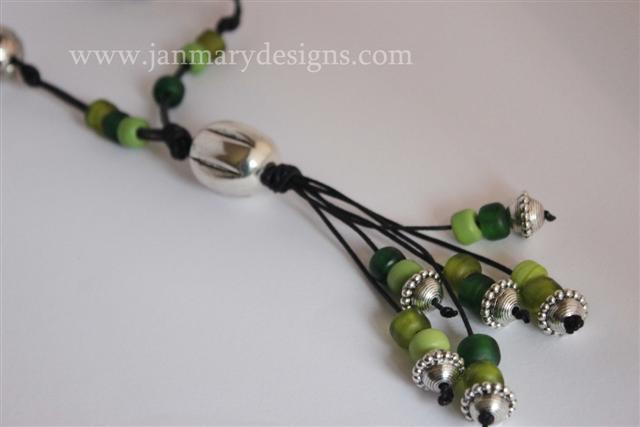 And, if you can cope with the excitement, then NEXT week, there will be a GIVEAWAY of one of my knitted cuff bracelets.
In other news, croup has returned to our house. Our 6 year old had a particularly distressing episode of croup last night – he finally calmed down but it was a LONG time sitting on the bathroom floor with him at 1am.
(no photo to share!)
Consequently, my husband had to take some time of work this morning with our son who had to stay home from school, as I had my follow-up appointment after my surgery.
(I could insert a photo of the scar on my neck here, but I'll spare you!)
The surgeon was pleased with my progress, although I would still prefer to have MORE energy and LESS bone pain, but it is early days.
She said the chance of needing a parathyroidectomy is one in ten thousand in the first place, and the chance of me needing another one is now one in a hundred. As long as I can be one of the other 99 I'll be happy!
So – are you busy? What's happening in your world? Please share.