Recently I was invited along by the Grand Opera House in Belfast to this year's pantomime ….. Jack and the Beanstalk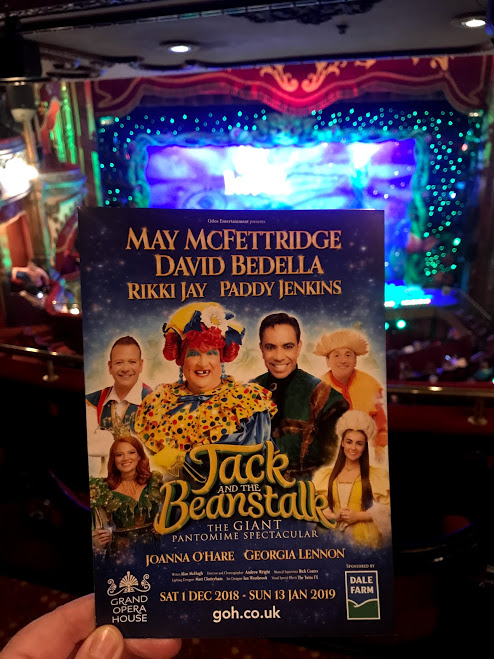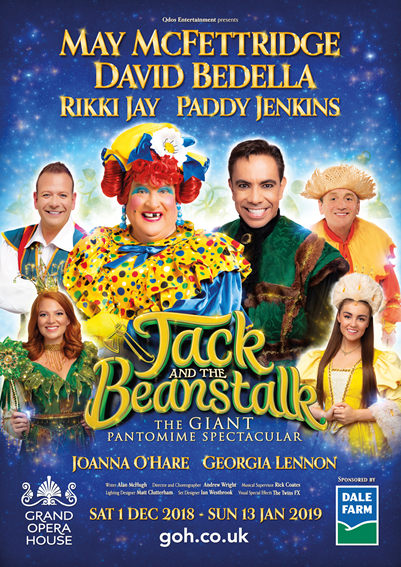 It has been a few years since I have attended the panto, so my daughter and I were looking forward to the opportunity to experience a traditional pantomime and in such a stunning and historic setting.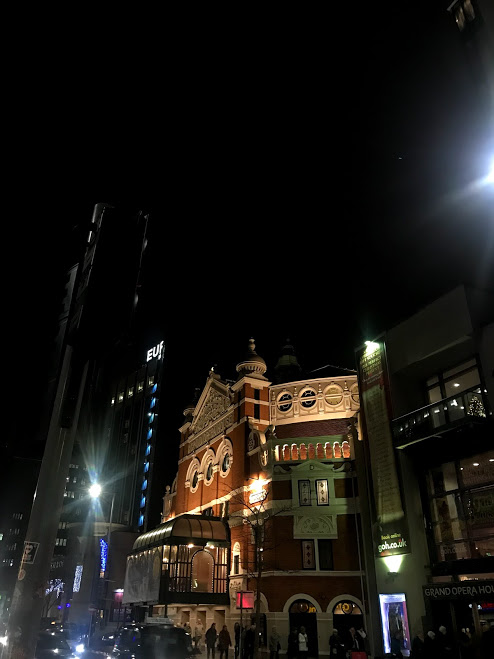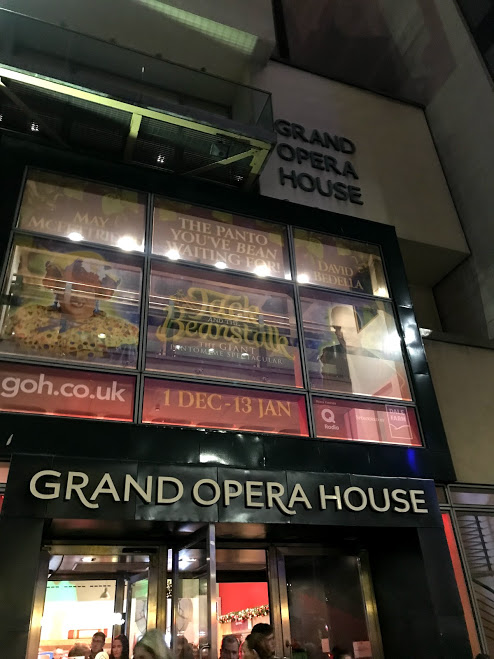 Firmly established as Northern Ireland's biggest and most spectacular family pantomime, the Grand OperaHouse's Festive show has entertained generations of families. Doomed to sell the family's trusty cow, join Jack as he fights to save the beautiful Princess, outwit the evil giant and win the hand of the girl he loves!
Jack and the Beanstalk stars the iconic May McFettridge as Dame May Trot, now in her 29th year in pantomime and double Olivier award-winning actor David Bedella as pantomime's ultimate baddie, and the giant's henchman, Fleshcreep. David played the role of Captain Hook in Peter Pan last Christmas, seen by over 75,200 people during its six week run.
Jack and the Beanstalk is packed with all the ingredients of a perfect Grand Opera House panto: a fabulous cast and orchestra, laugh-out-loud comedy, magic beans, bundles of audience participation, stunning scenery and special effects, and fabulous costumes.
There were lots of traditional panto routines – with booing, cheering and audience participation encouraged. There were topical jokes with the typical splash of Northern Ireland humour too – politicians and references to RHI were scattered throughout the script.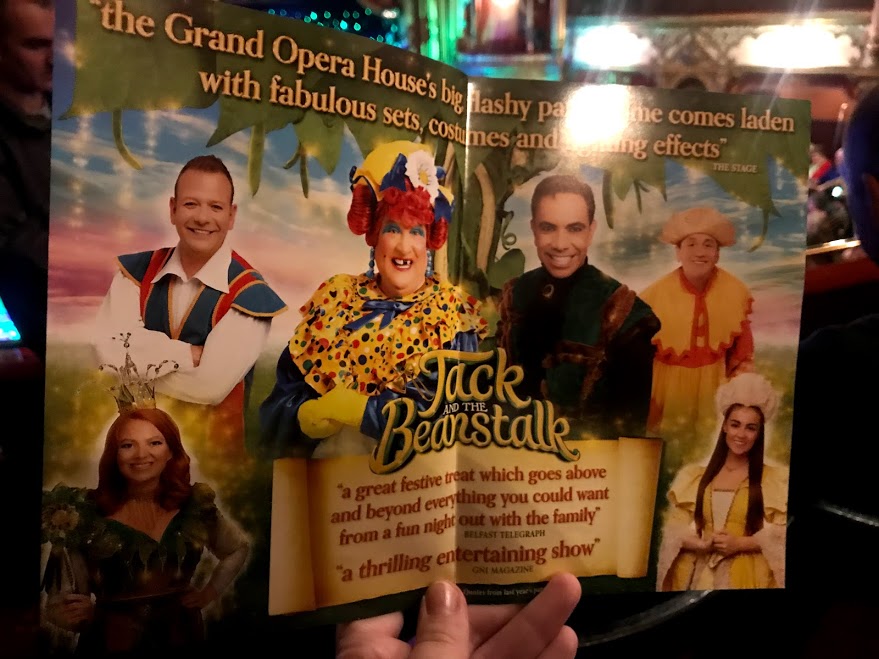 The musical numbers were excellent, and the costumes, set design and special effects were stunning.
With the usual mix of improvising and ad-lib with was definitely a show with something for all ages.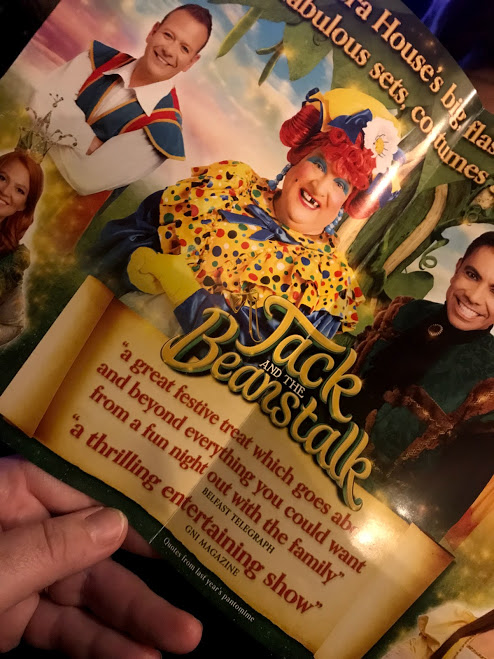 Thanks to the Grand Opera House for the invitation and opportunity to review – the show continues until ….. so still time to visit.
Why not make it a new family tradition?!
You can book tickets at the Booking Office for the Grand Opera House.
Thanks to the Grand Opera House for the opportunity to review, as always all opinions expressed are my own.