It is Christmas carol service / Christmas concert season. Today my son was VERY excited to be singing in the choir, although even more exciting was getting to wear a school shirt and tie! (wonder how long that will last!)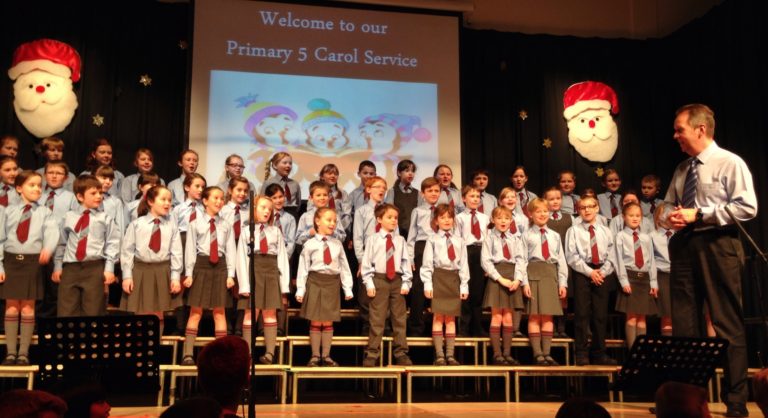 The songs he sang today included:
There's a Star
You'd Better Wise Up
Hee-Haw!
Time to Change
A few traditional carols included too – Once in Royal David's City and O Come All Ye Faithful
You know it's Christmas when you see your first nativity play – tea towels and dressing gowns for shepherds, Mary in blue, Joseph looking decidedly nervous and not forgetting tinsel-winged angels. As this was the Primary 5 classes they did share the Christmas nativity story through drama – but none of the traditional costumes were used
I can still remember the line my eldest daughter said in her first nativity (as an angel) "Mary and Joseph had lots and lots of visitors"
In our kids' Primary School there is never any doubt if the reason for the season – the true message of Christmas comes through in the songs and drama.
In the next 10 days we have a Cathedral carol service, a Sunday School carol service, and our traditional candle lit Nine Lessons and Carols in church (I'm in the choir for that one) all to look forward to – and I honestly can't wait!
What about you? Do you enjoy carol services? Do you prefer traditional ones or more contemporary ones? I'd love to know.