It was a very blustery night last night, and still quite showery today, so between the showers I went out with my camera, and took some photos of Dunluce Castle and White Rocks strand …. but from afar!
It was too cold to venture far from the car, so I just went to the Magheracross view point and car park. Still some stunning views:
This photo was taken by my iPhone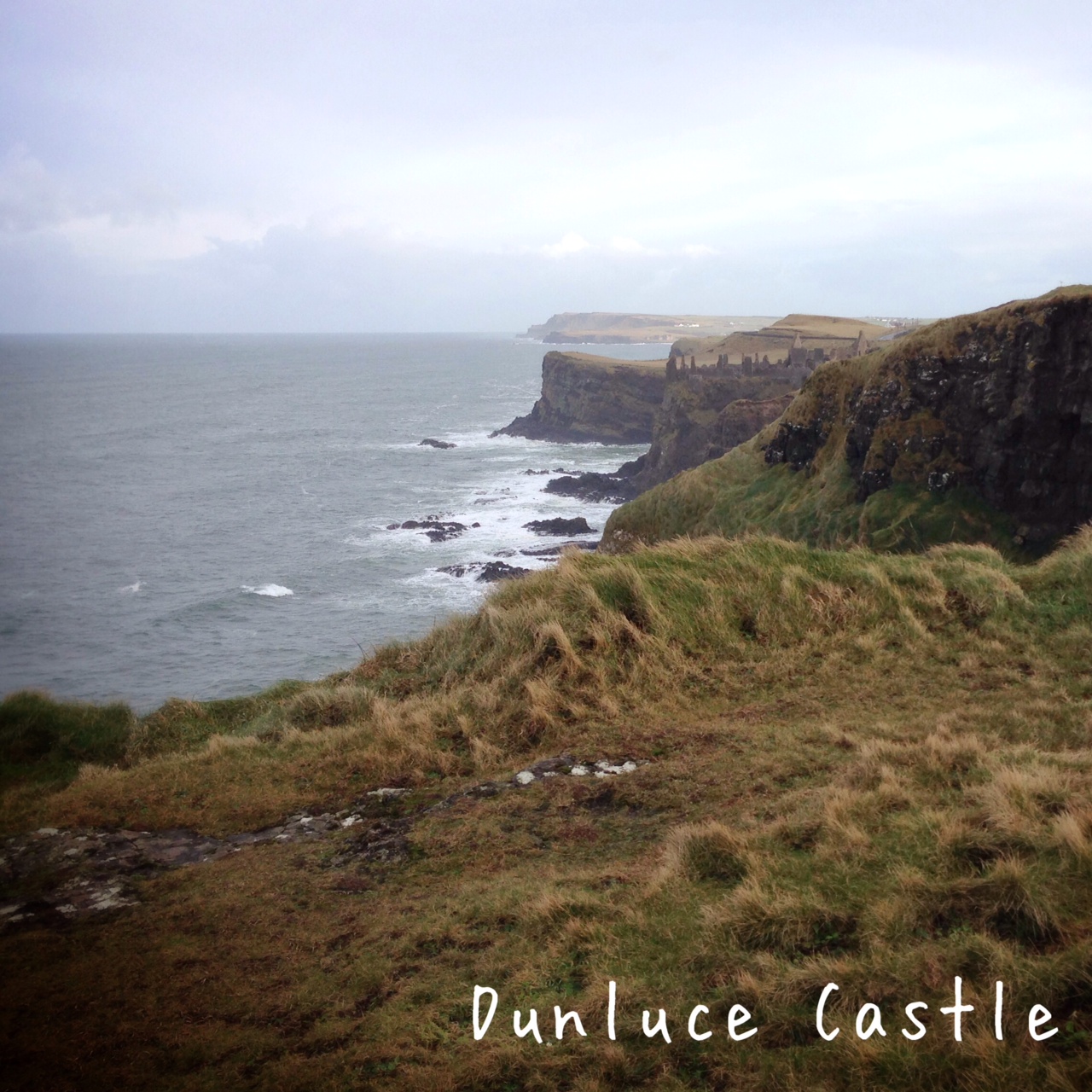 This photo, taken from the same spot, was with my DSLR
The other side of the Magheracross carpark has stunning views over the White Rocks – one of our favourite beaches, but not today!
Here is the iPhone photo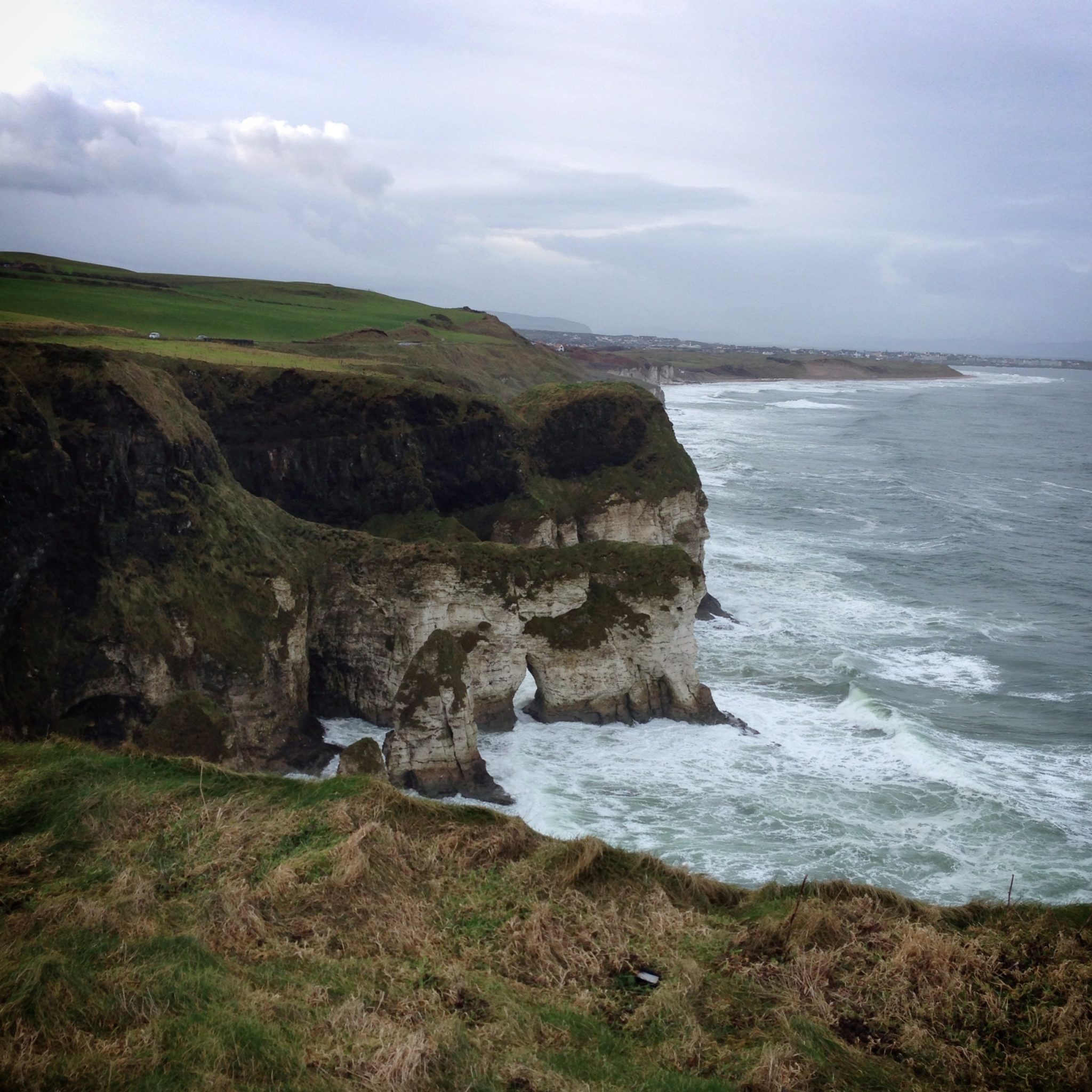 and the DSLR photo
I love the eroded arch visible from from this view point.
There were some large breaking waves too!
and one final photo for today – another view from the carpark!
Who says you need to venture far to get some dramatic photos!!!
This afternoon there we ventured in to Coleraine for some more successful shopping in the sales!
What did  you do today?