While in Belfast this morning (discussing restocking a retailer with some www.janmarydesigns.com new stock) I spent a while in the city centre.
I was struck by just how lovely some of the buildings are, having managed to retain some original features and character, despite now being occupied by modern shops.  I am sure quite a few of these were damaged during "The Troubles" in Belfast but fortunately have been restored to their former glory – other buildings were not so fortunate, and in the name of progress many other traditional buildings are now long gone.
For example, is this not one of the loveliest Tesco supermarkets?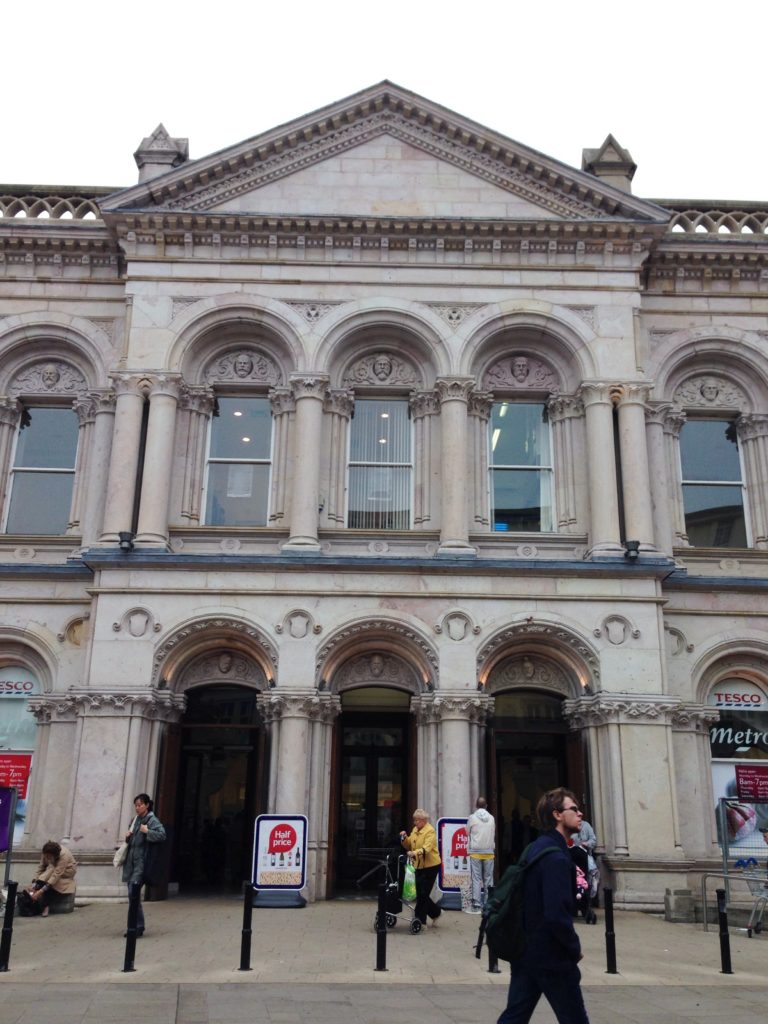 And you can see it here with another lovely victorian building beyond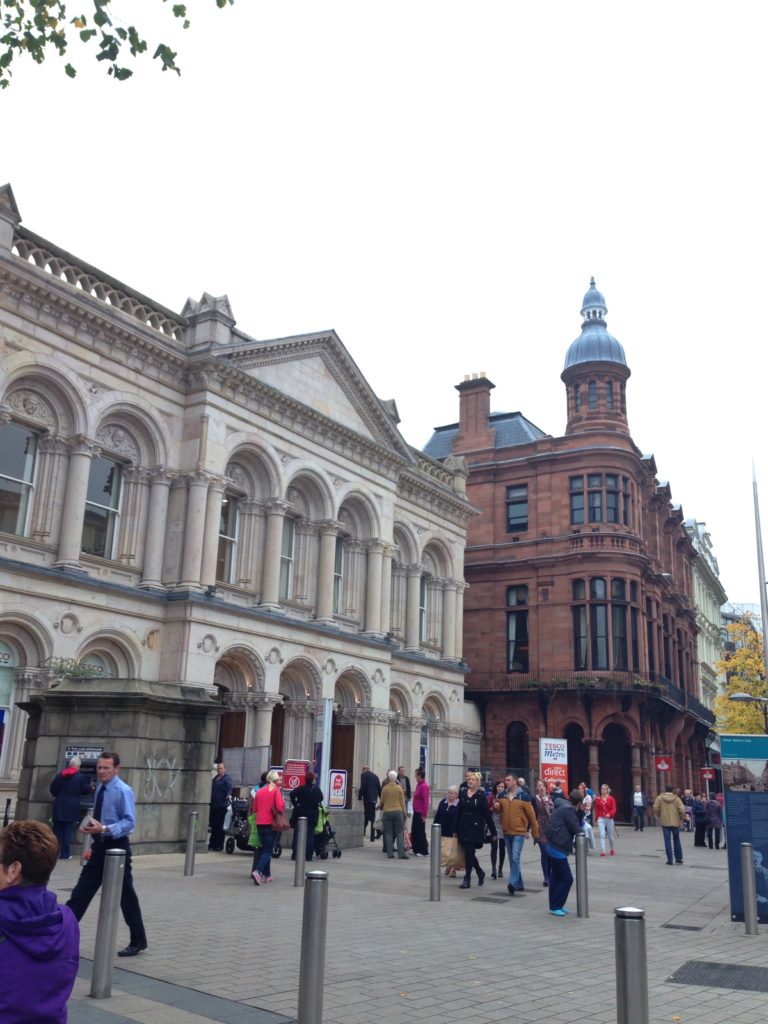 This striking building is Primark in Belfast – more known for it's fashion bargins than it's exterior architecture.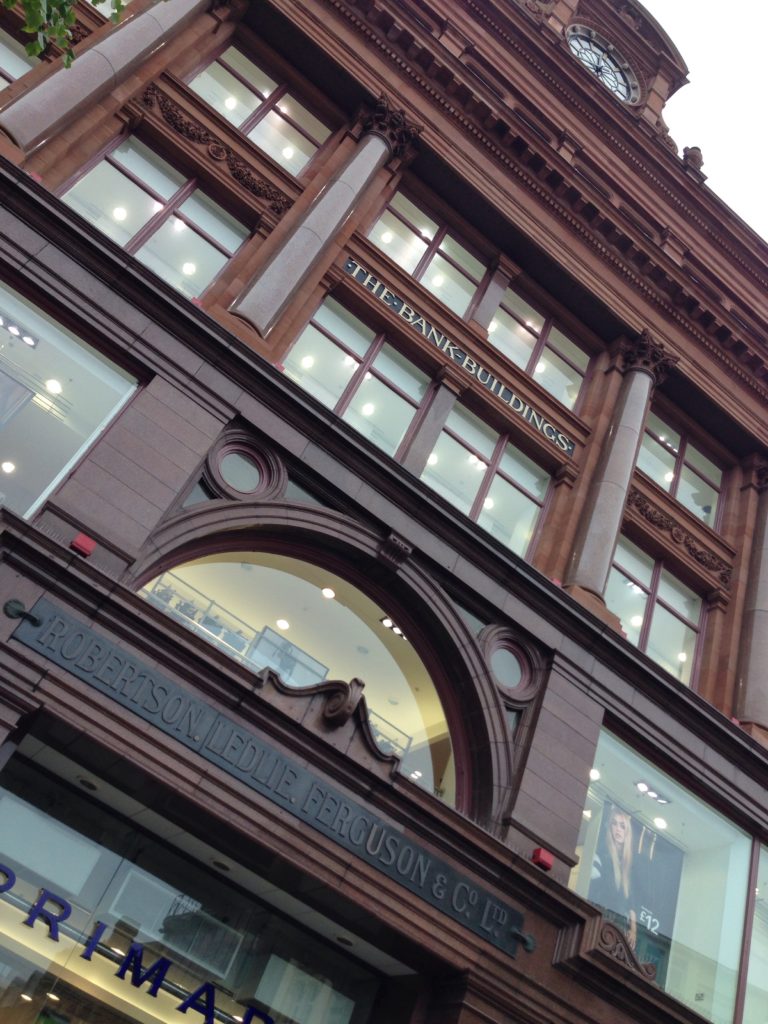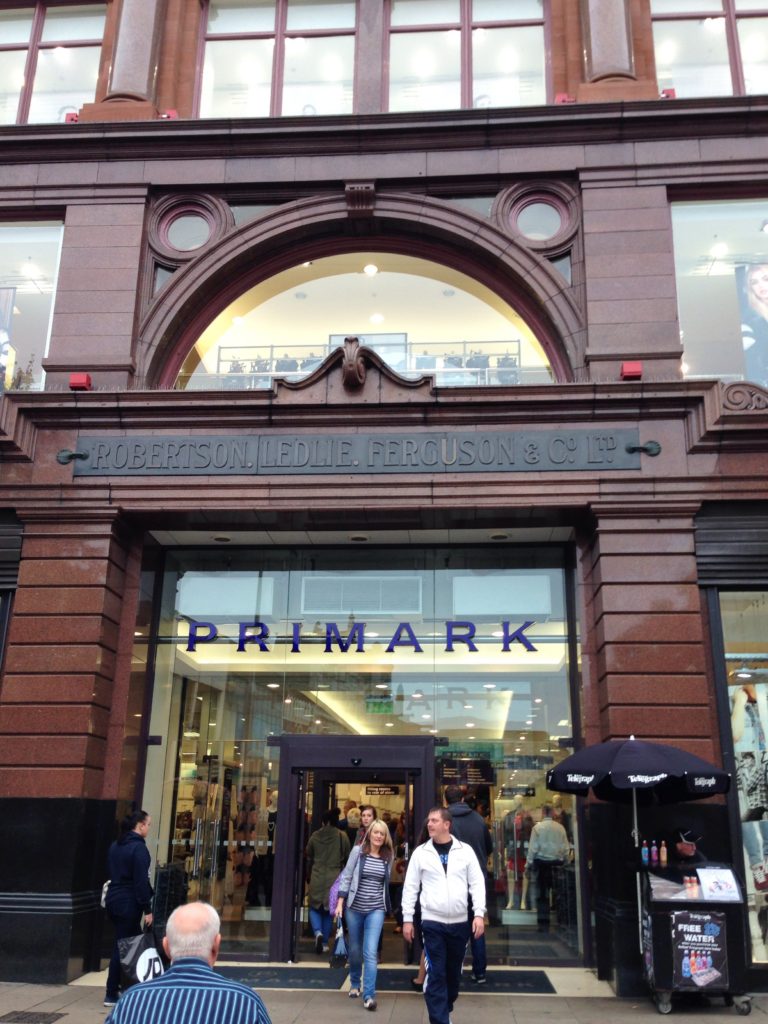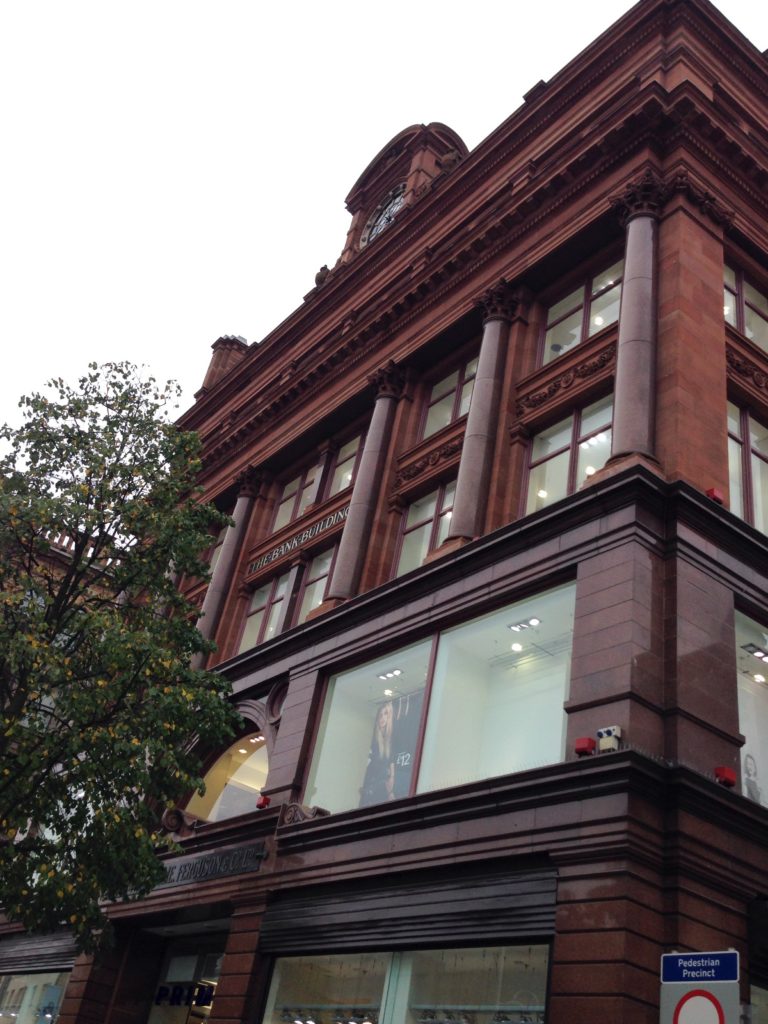 Just across from Primark is another lovely building which I remember as a child as being a Department Store Anderson & McAuley – it has long gone, but some of it's former glory remains with it's facade.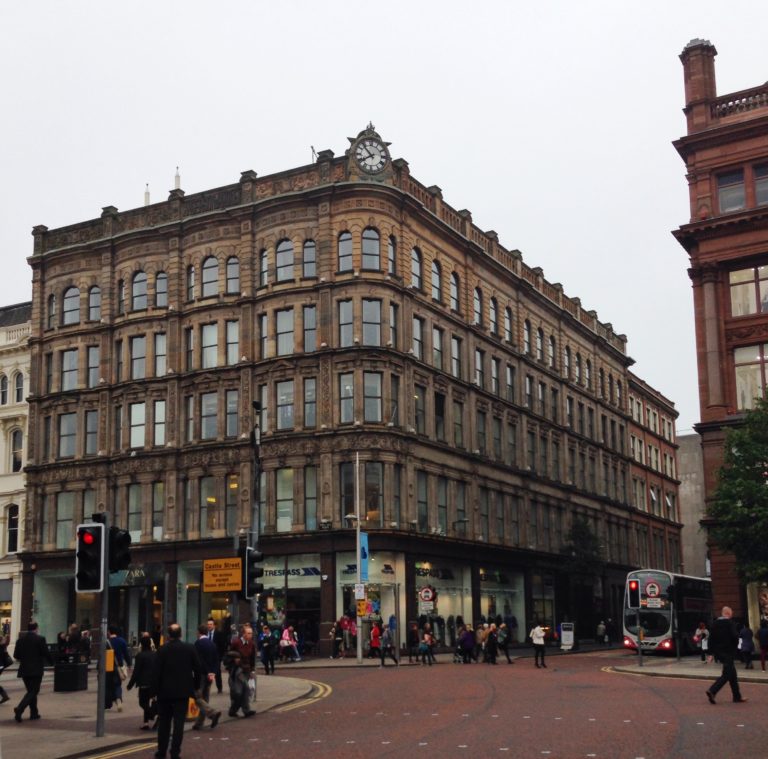 Dunnes has also managed to retain some of it's elegance, despite the interior being the expected bland modern shop fittings.  Don't know any of the technical architectural terms, but this seems less Victorian, maybe from the Art Deco era?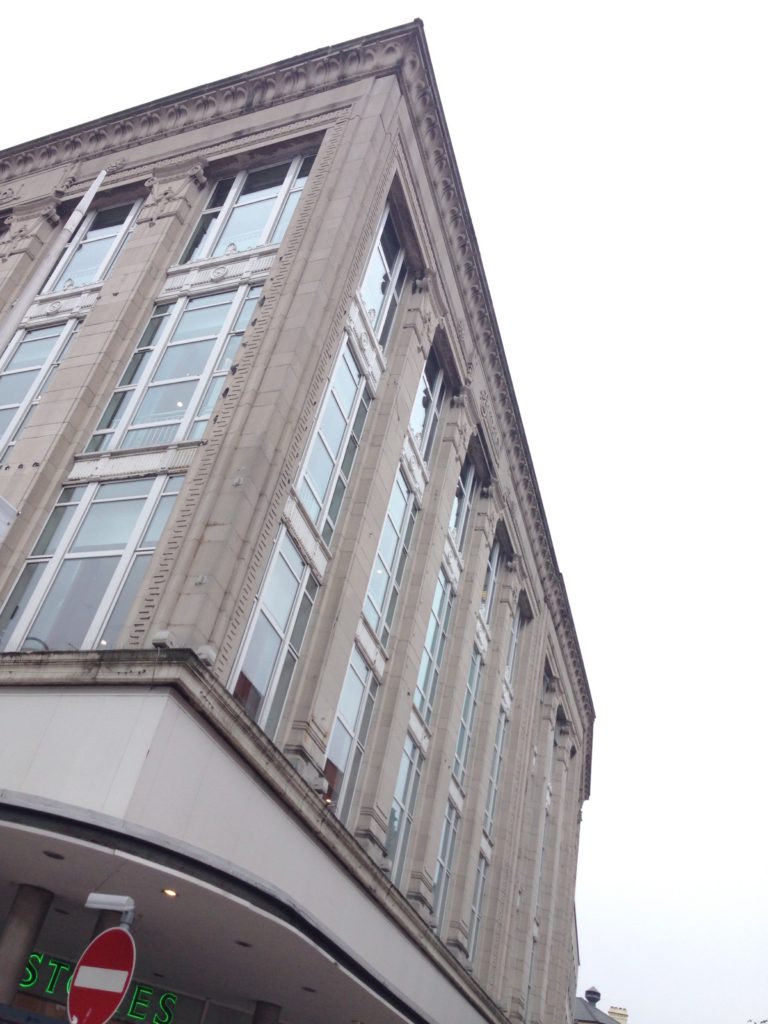 Further down High Street, I spotted these two buildings, sandwiched between a couple of (ugly) modern office blocks – wonder what they once were?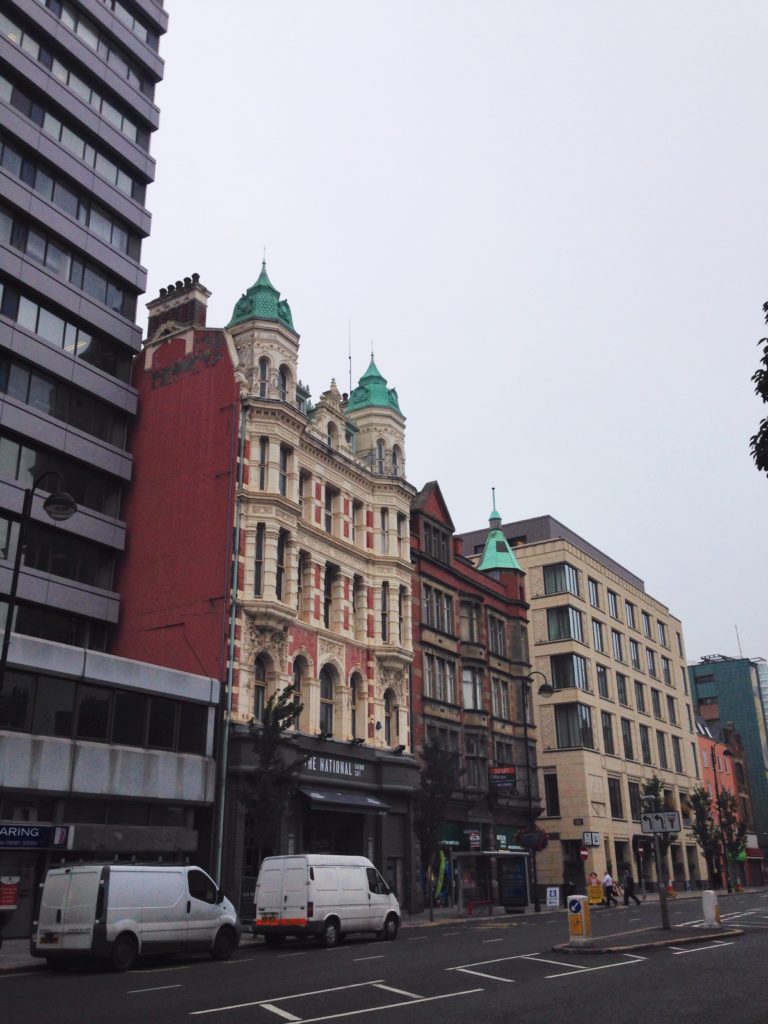 So please share – are there any historic buildings in your town which have managed to survive the test of time, despite now being used differently from when they were first built?
Do you ever "look up" when you are out and about, and see something unexpected? I'd love you to let me know in the comments.
I hope you enjoyed this brief and "upward looking" visit to Belfast city centre!
Thanks