9 December – a visit to Santa in Lisburn
Although we don't over emphasise Santa in our house, he is still part of our Christmas traditions. However he doesn't get the credit for the biggest gifts on Christmas Day – we give the main present ourselves!
When the kids were smaller there was usually a visit from Santa to the church toddler group (usually the cause of more fear than joy!) or else we would go to a local garden centre where there was usually a trail/quiz before meeting the main man.
Our son is now 9, and we don't overplay the Santa thing, but he still writes a letter and keen to pay him a pre-Christmas visit.
This afternoon we visited Santa in Lisburn Linen Centre – and I can highly recommend it. There was NO queue, we were able to walk straight in! There was plenty of time for a chat, and fortunately there were no extra unexpected requests – always a relief!
There was no overpriced photo – I was able to take my own pic, and Santa's helper even suggested the best place to stand to get the best picture which included the Christmas tree.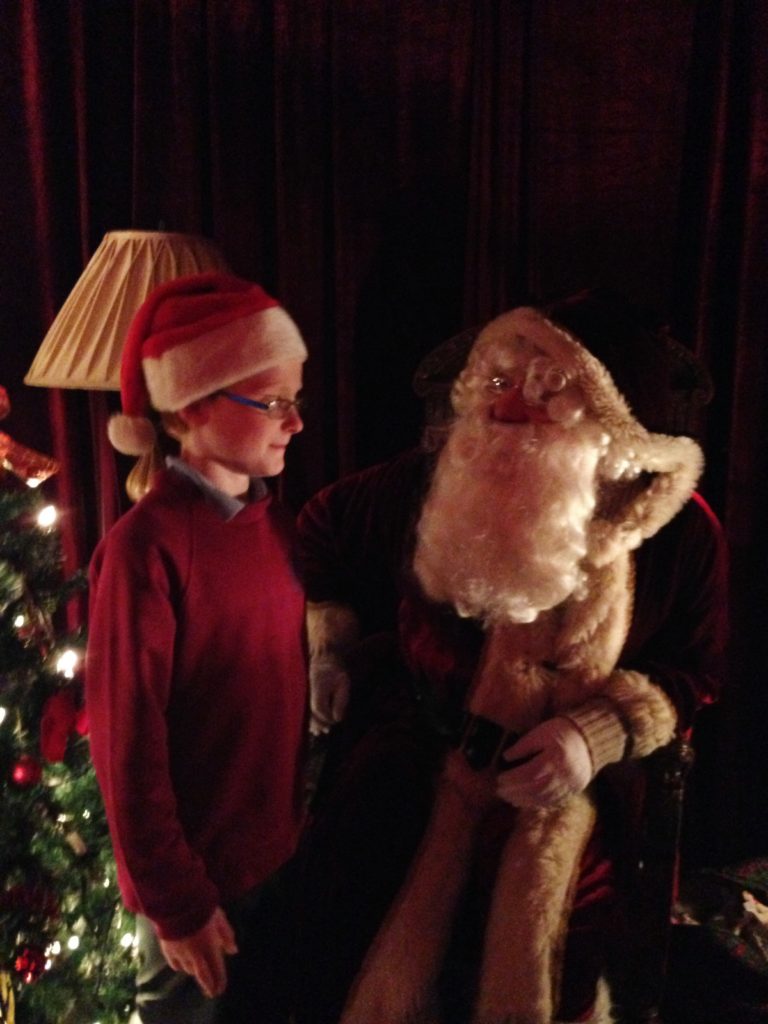 My son was presented with a small selection box, which he was more than happy with, and the whole thing was FREE – well, apart from giving a donation to the Mayor's charity this year – The Lagan Valley Diabetes Fund.
So there you have it – a definite "thumbs up" for this Santa – both from a child's perspective, and from a parent.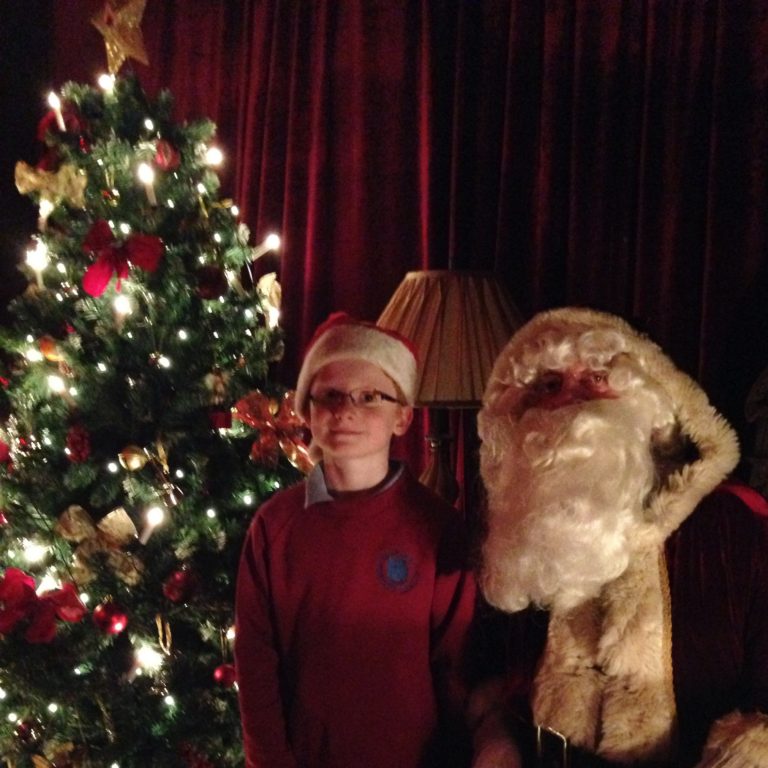 This review is purely my own opinions, and I was not compensated in any way for this post (also my son did offer me a Curly Wurly from his Selection Box!)
(Of course there is the added bonus of purchasing some Janmary Designs jewellery in the Linen Centre Museum gift shop!)
Do you visit Santa? If so, where? Do share!