It's always fun when, as a parent, you buy a toy for your child that is from the same range as something that you used to play with as a child. It may be a little more articulated, with the addition of brighter colours or lights and sounds, but the essence of the toy that you played with 20 years ago is still there. The element of nostalgia that is associated is huge and you may feel more willing to play with the toys with them, to transport you back to your childhood years.
This can be said about the popular Little People range that has been around since 1959. The toys have progressed substantially since then, but they are still incredibly popular nowadays, showing just how good the toys are at engrossing children's minds and providing hours of fun.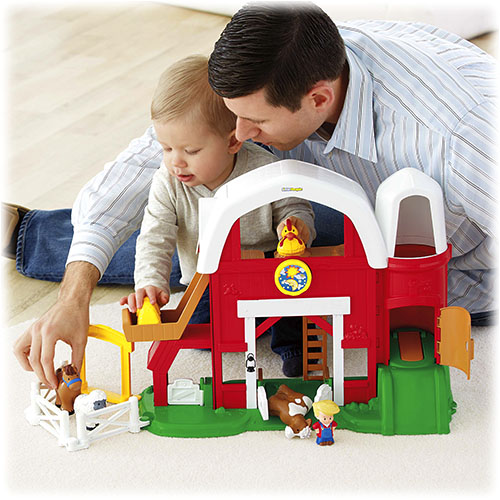 Perfect for little hands, the Little People range includes a variety of playsets and figures that, in most cases, provide an air of familiarity to the child who's playing with them. For example, popular playsets in the range include the house, farm and cars which are experienced regularly by children. By introducing these types of playsets, they can relate to the toy and think up wild and wonderful role play scenarios that will keep them busy for hours.
From the first toy, the wooden Safety School Bus, to the modern ideas, Little People has continued to enthral children all over the world and would make a perfect Christmas toy to add to their stash. For girls, the Princess Songs Palace would be a perfect option, with additional princess figures as optional extras available, perfect for little stocking fillers.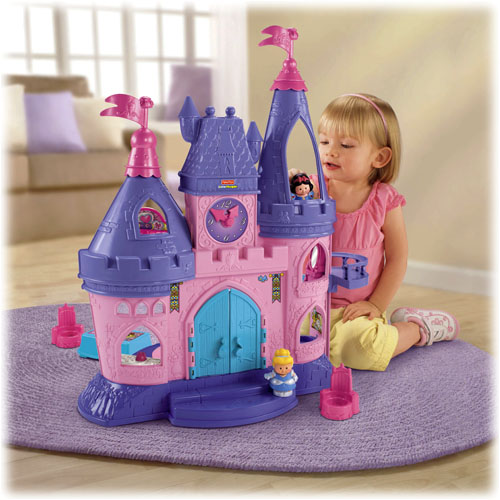 While they were originally made of wood, plastic was introduced during the 1970s and the sets have continued to flourish. Electronic sounds and flashing lights make the sets even more magical, adding to the appeal the toys have for children of all ages. Chunky and bold, the toys are safe for little hands and the range available is bigger than ever before.
While very simple in concept, the value provided to children has been enormous. Their imaginative skills can develop, giving identities, storylines and scenarios to their playsets and these sturdy toys make ideal gifts for any little one.
Take advantage of Christmas this year and treat your youngsters to some playsets that will engage them for years – just as they might have done when you were little!
This post was written in collaboration with Tanya K and Fisher Price.